Here is a little peak inside my book. It's a drawing for an idea I had.
The idea is, basically, that any time anyone pays you a compliment (no matter how small the compliment) you just close your eyes . . . tilt your head to one side . . . and go in for a kiss.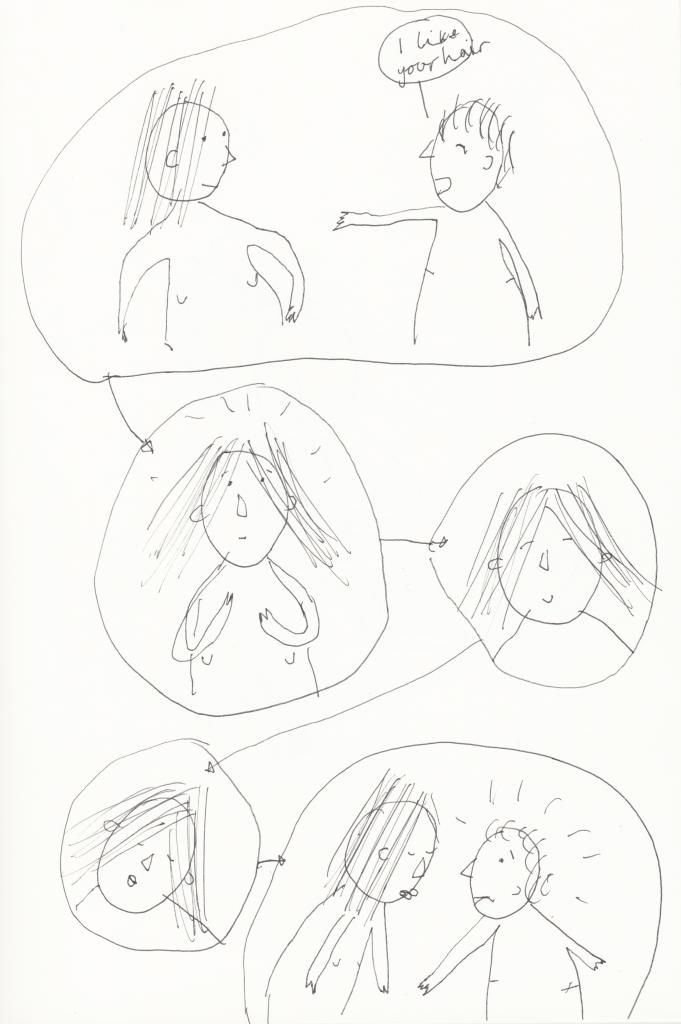 What do you think? It's all that's in my head any time anyone says a nice thing to me these days.