A couple of times recently we have been to visit friends in their hut on Box Hill. It's the best damned place ever: set in a valley full of little shacks all smothered in green. My phone doesn't work when I'm there so alls to do is wander around a bit and read the paper.
My favourite huts are the really anarchic ones all covered in fine Toot: like this one with a Mel Gibson painting on the outside.
And this one with many lamps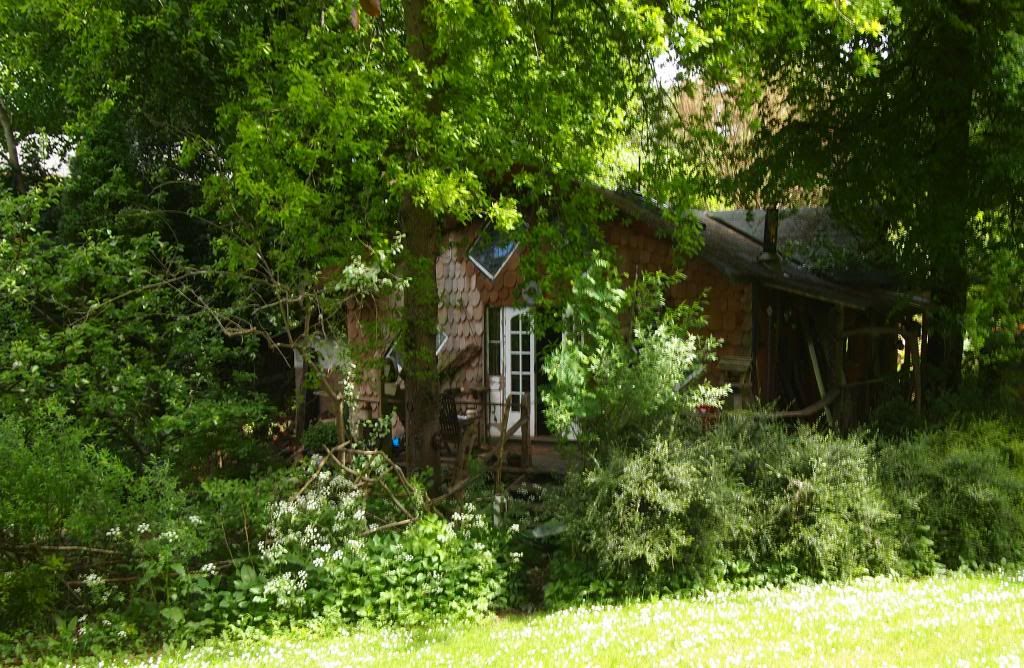 Some of the huts have a real
earth ship
feel about them.
If you can see them behind all the foliage.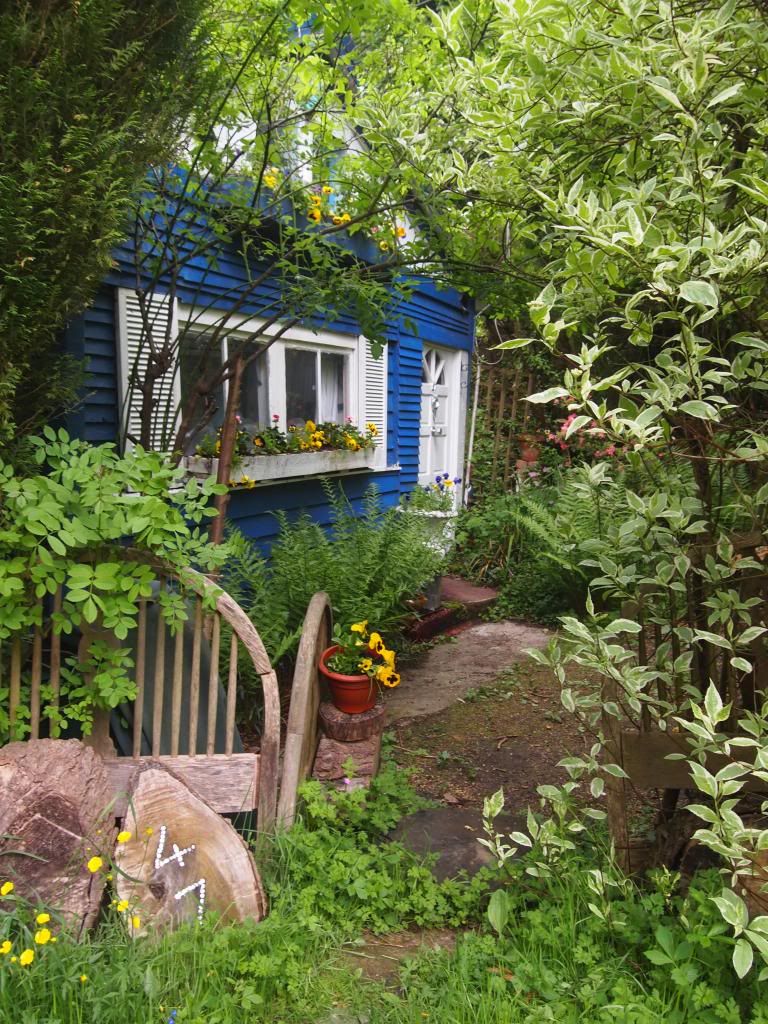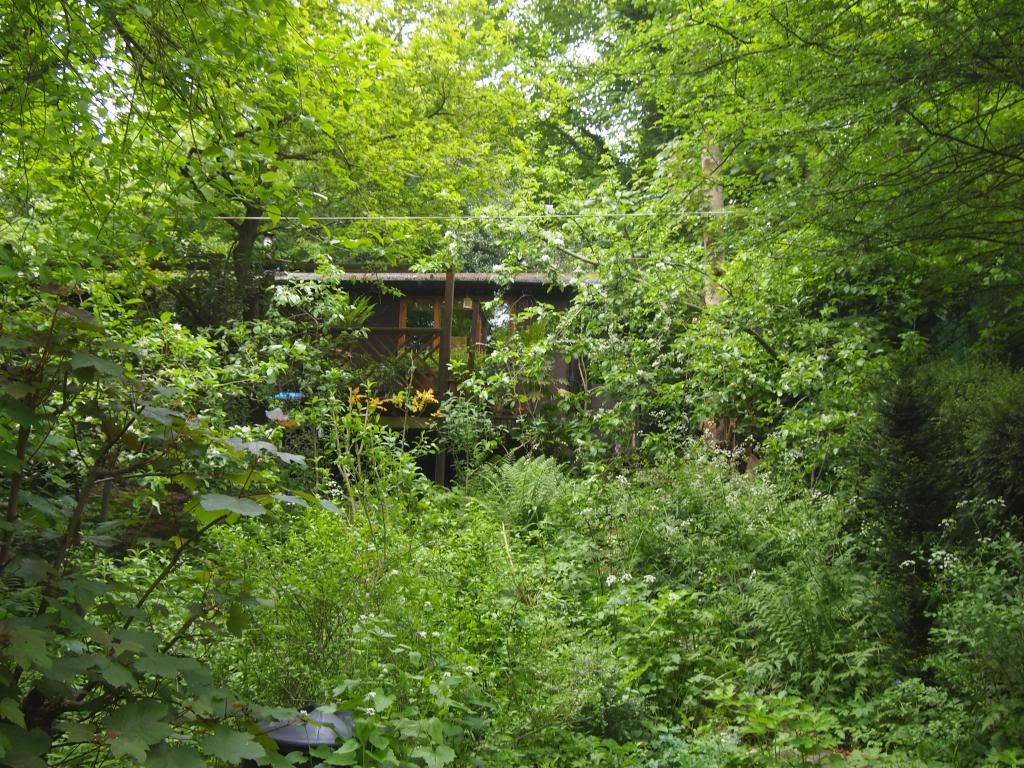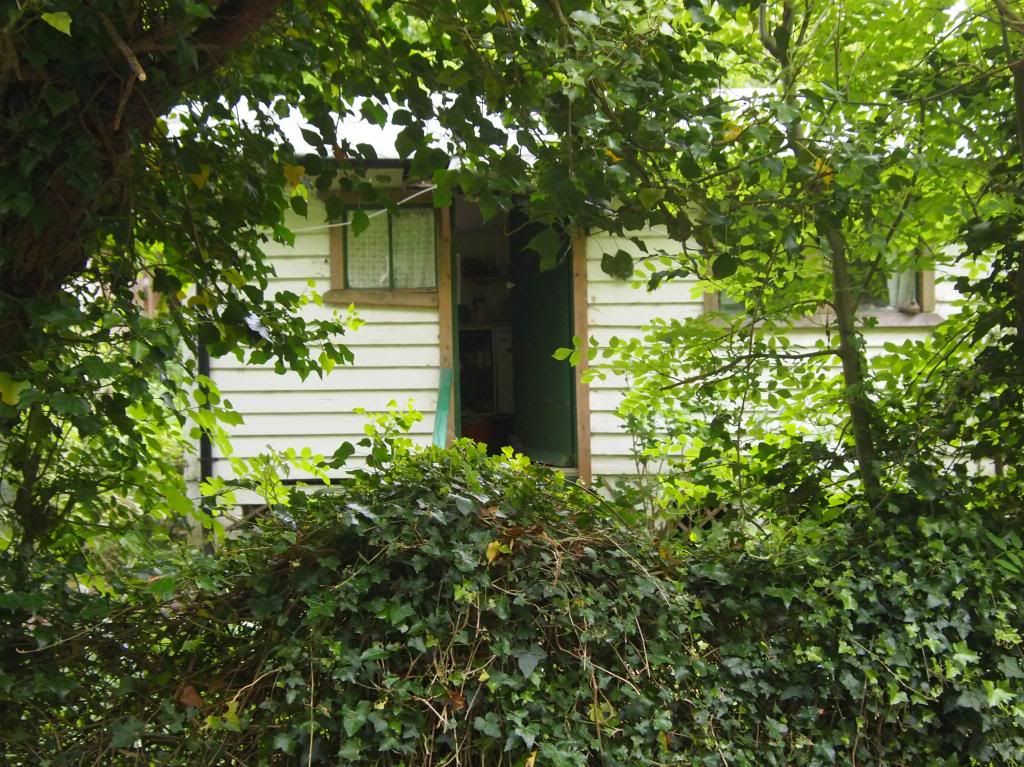 One day maybe we'll have a holiday shack to go to at the weekends . . .
. . and a tardis.
Then we really would be Living The Dream