I was given this varnished paper folder when I was a child, and last week I found it again amongst a pile of old stuff.
It's a beautiful and slightly tattered thing, when you open it there are many origami type pouches inside.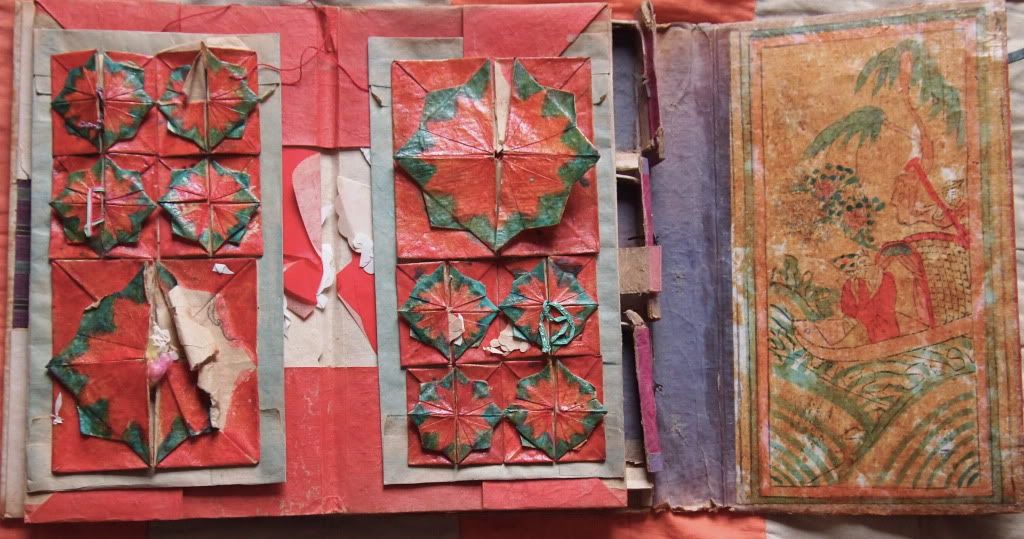 Each has a little scrap of something sewing-ish in it.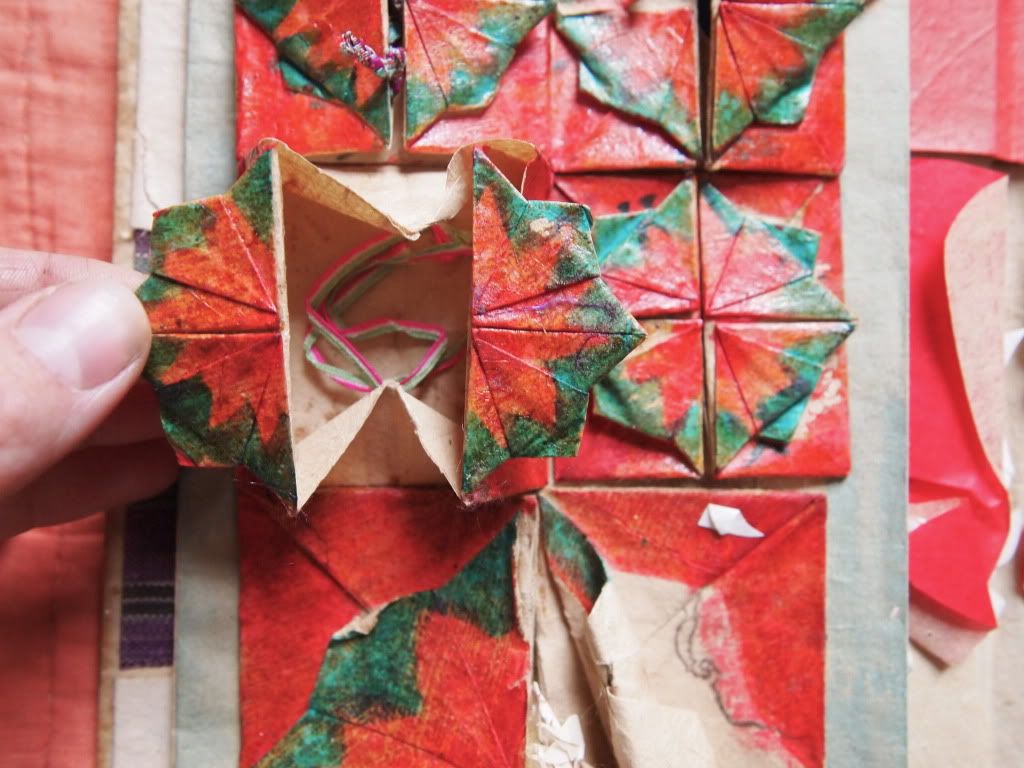 It has a funny effect on me, the same effect the drawers and cupboards in a hotel room have - I absolutely have to look inside every single one . . .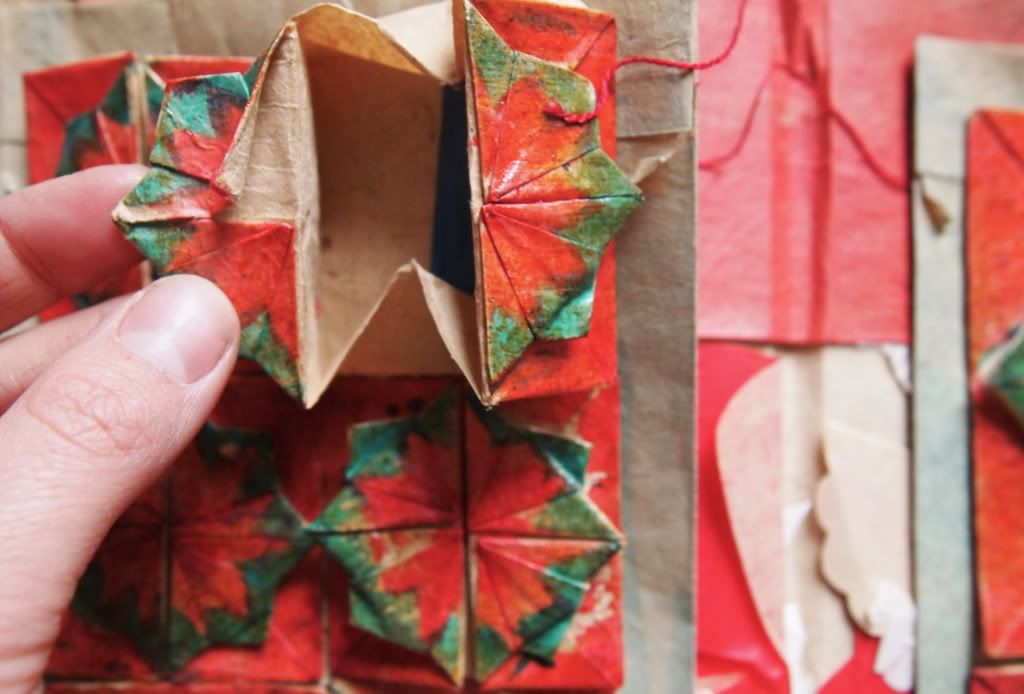 . . . then I look in every single one again.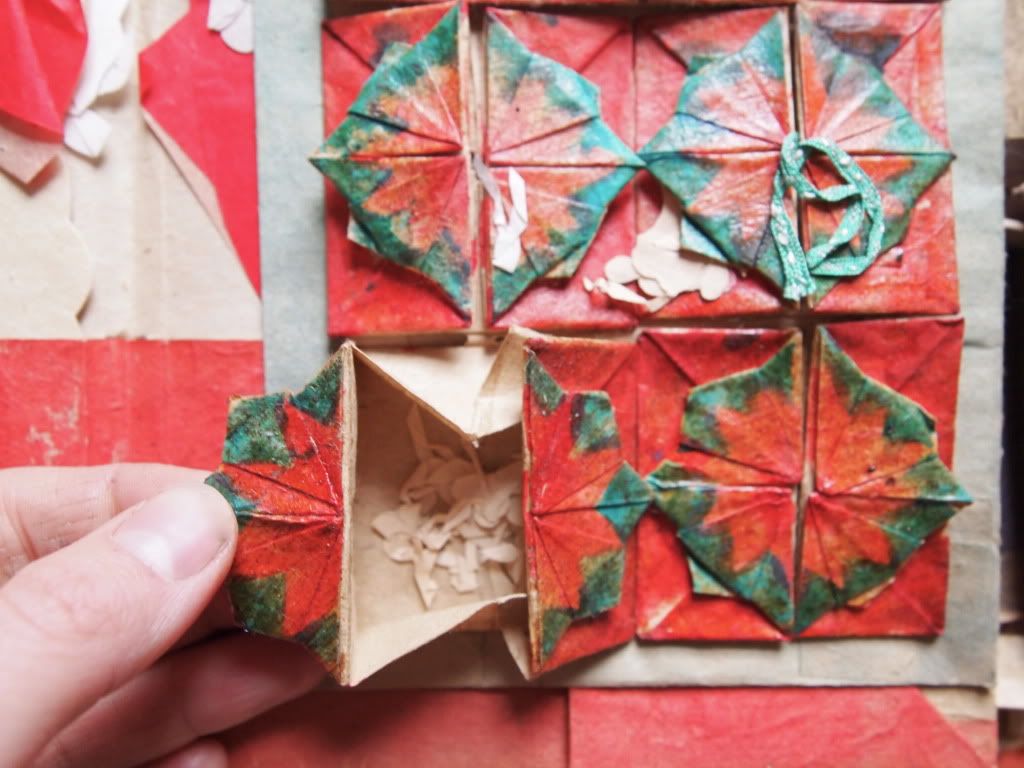 There's also this section for keeping threads organised.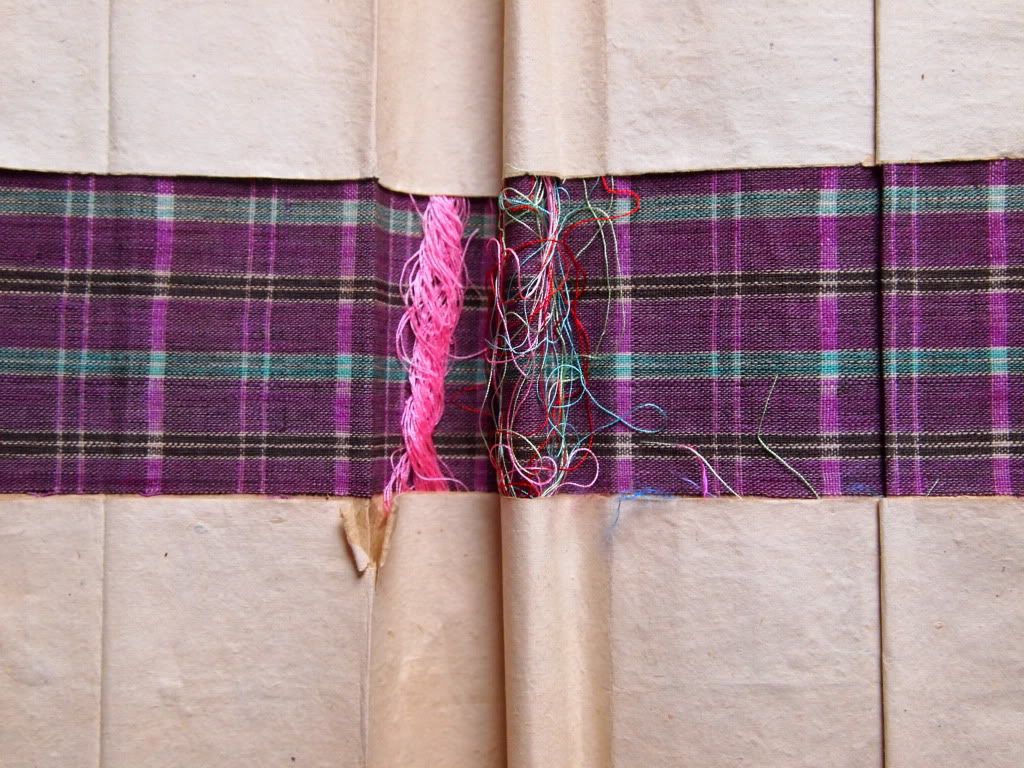 And three little drawers that have been rendered useless by the age and general disrepair of the booklet.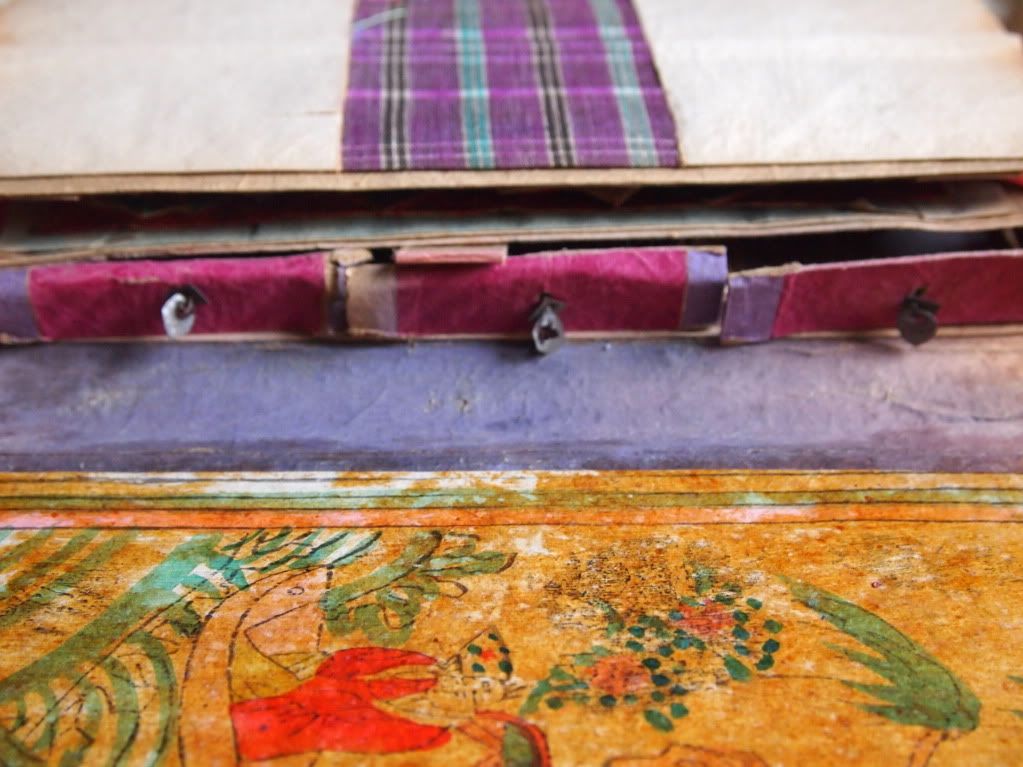 A little research on the interweb revealed that it is a Chinese thread book, either Miao or Dong but I'm yet to ascertain which. I think mine it is twentieth century; judging by the fittings and fixtures. It has some sewing bits in it but I don't think it's been used much as it's crisp, a lot of examples I've found have a lovely worn look, like a pair of loved shoes.
I found these last two pictures at
tribaltextiles.info
, also a good find - it's densely packed with info, overwhelming in parts, but there are a lot of beautiful things to be found - like this thread booklet, whose pockets are made of cigarette packets decorated with paper and foil. Envious.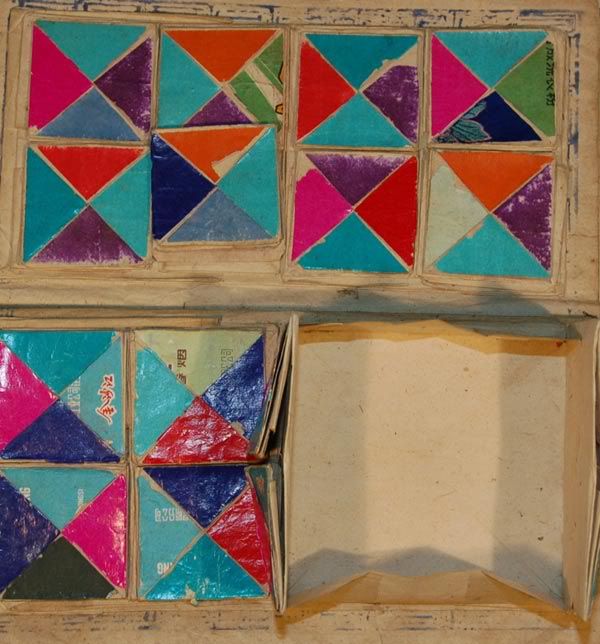 I imagined I might try and fold my own booklet I know a few bits of origami after all: I couldn't even make something resembling a pocket. Today I will be mostly dreaming about going to China to learn to fold such a thing.