Pottery has finished for Christmas and suddenly I've realised how many mugs I've made . . . a lot of mugs, eleven in total. Also, a lot of really rubbish mugs.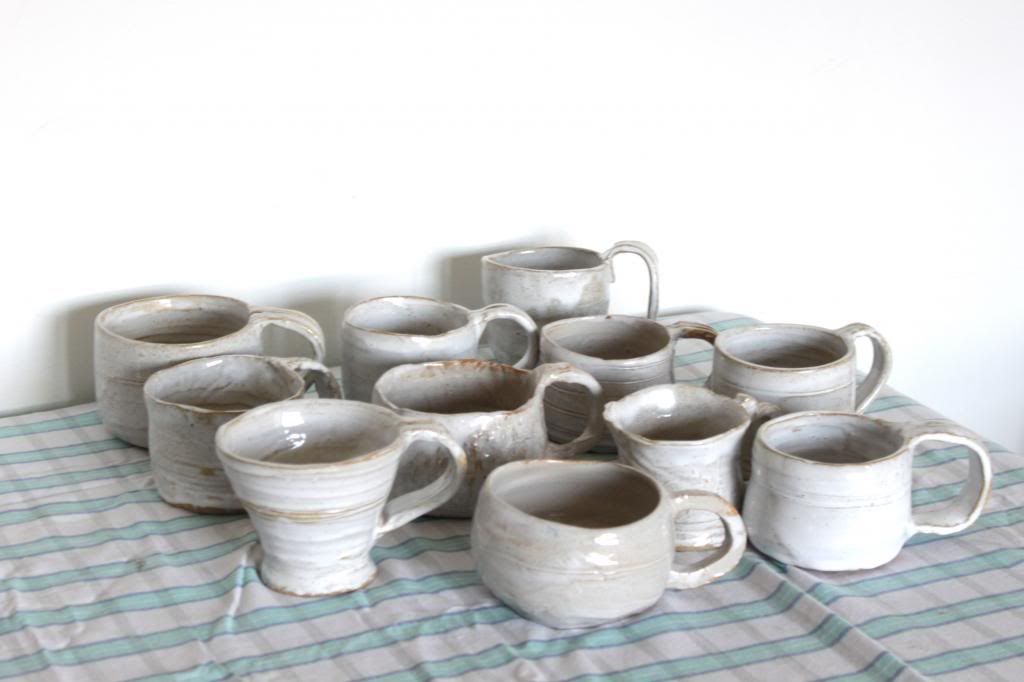 My French tablecloth (Putting all the textiles out, to make the place feel warmer)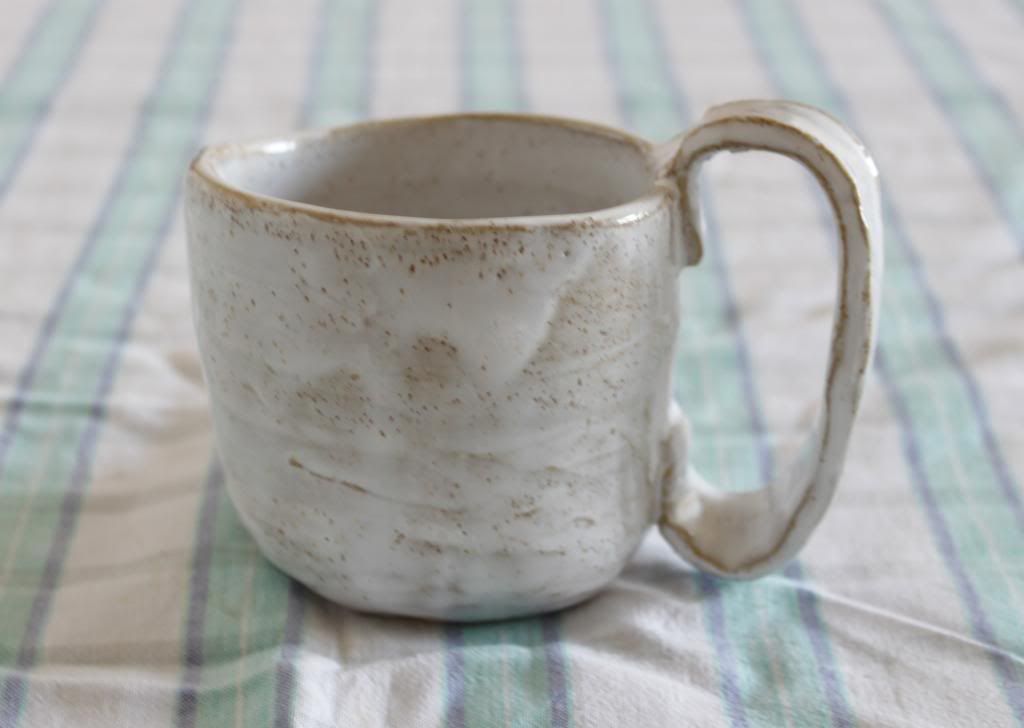 My mug - the handle is very comfortable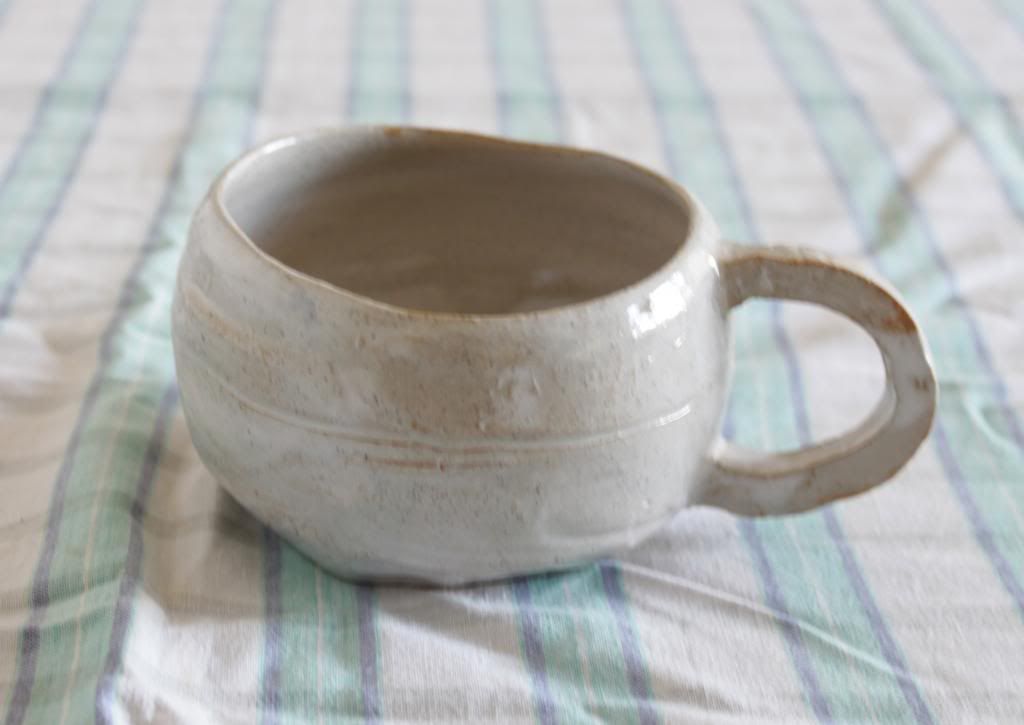 Slightly blurred bubble mug.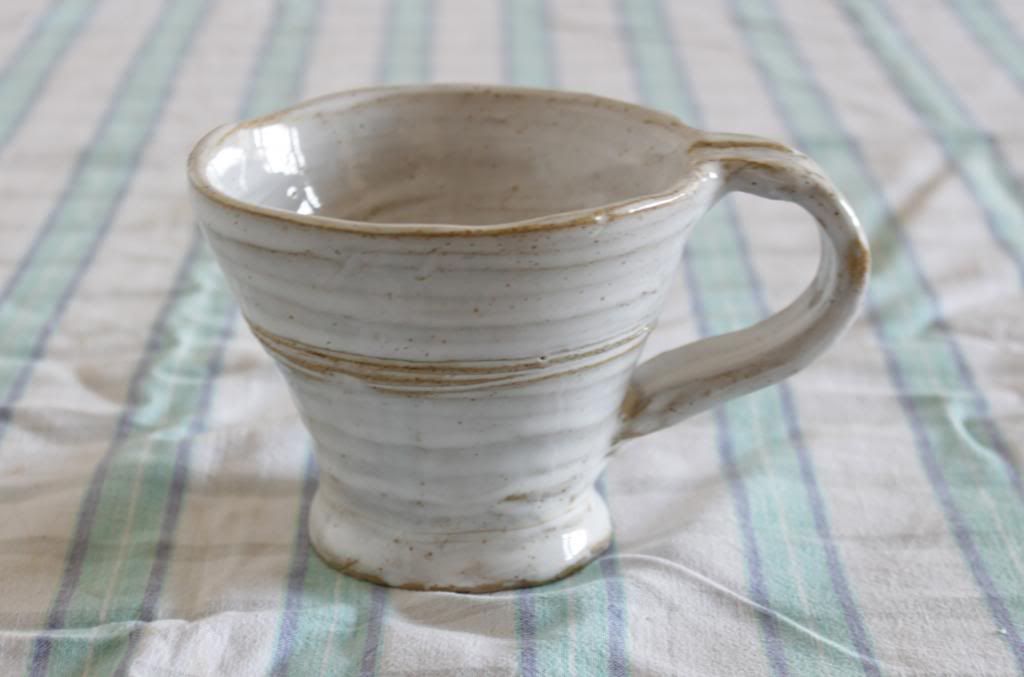 Suave teacup shape. Fancy.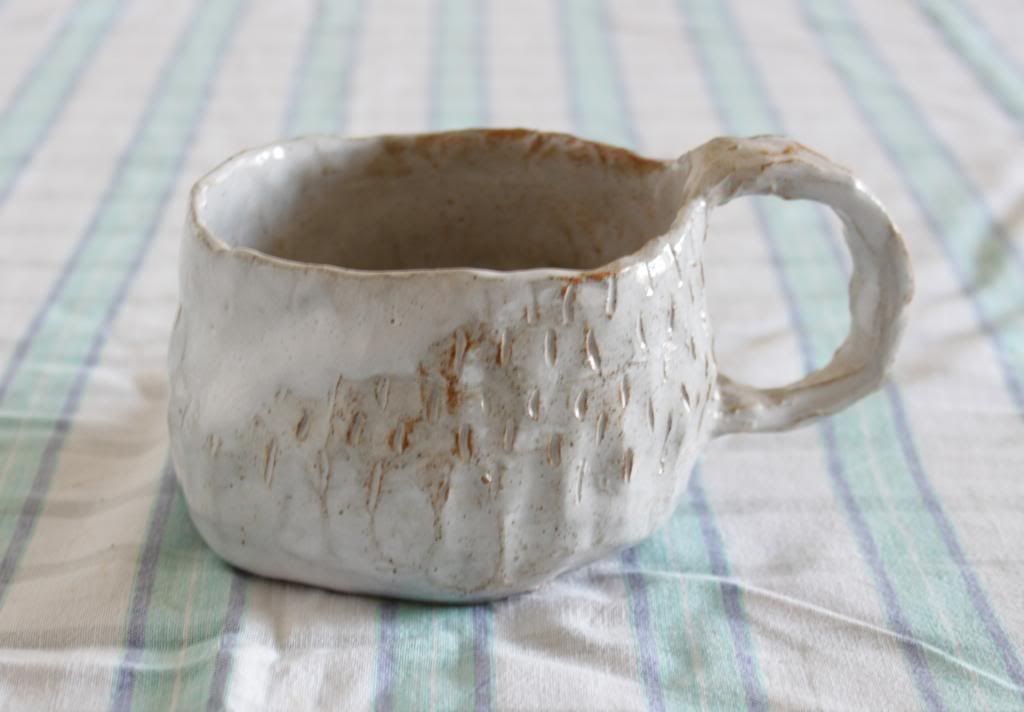 Possibly the worst mug ever.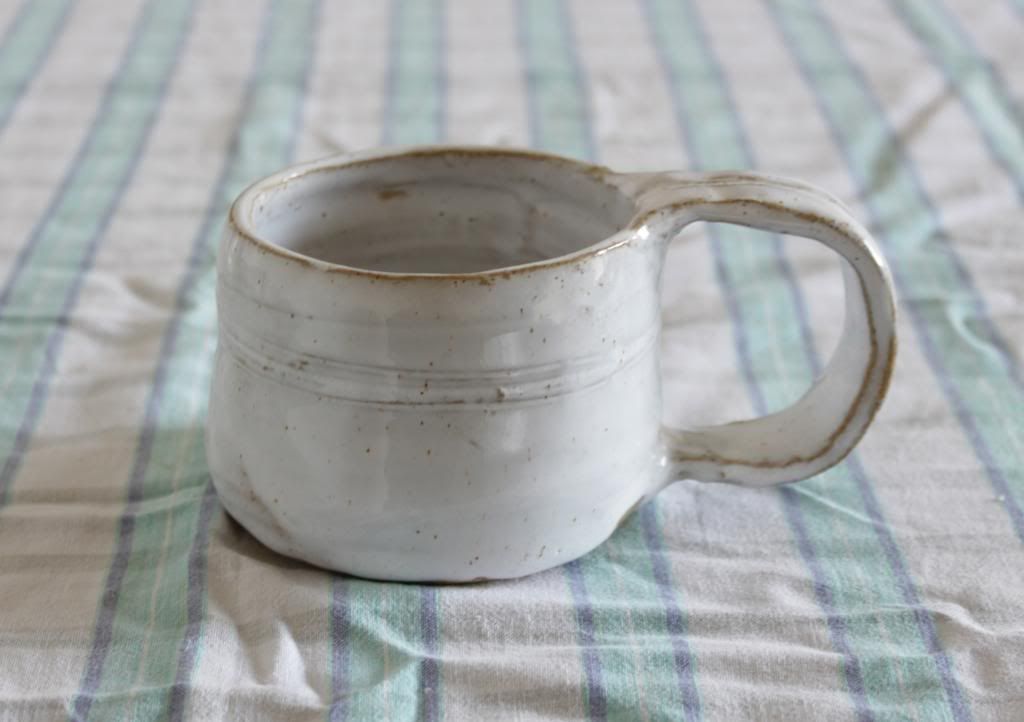 Schweiker's mug.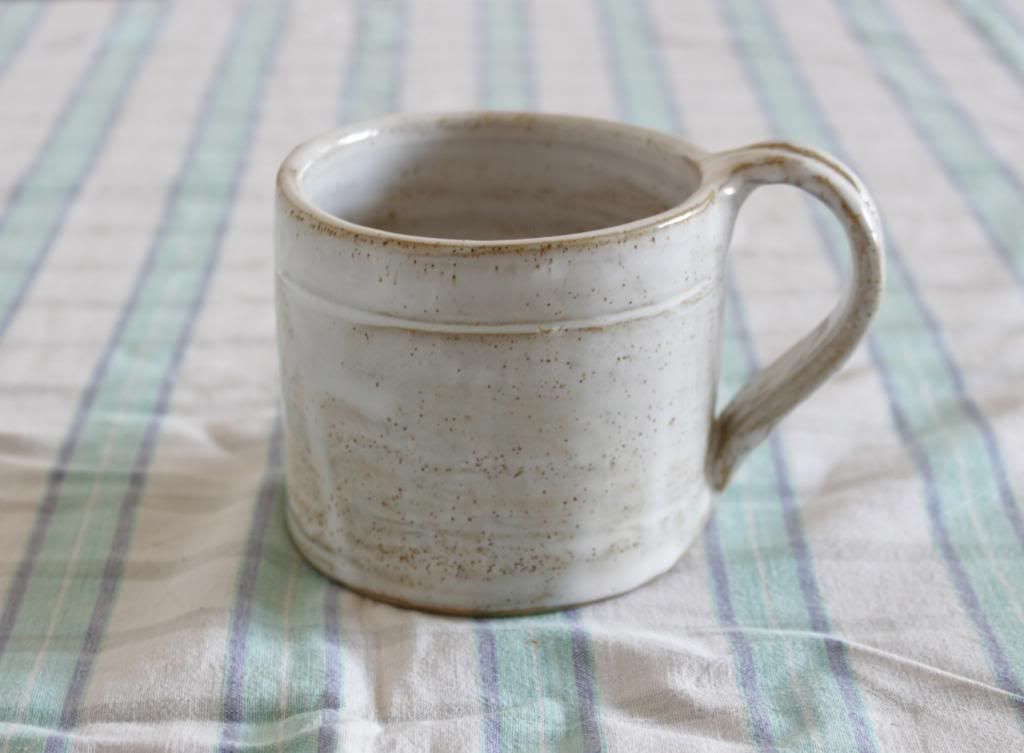 Jack's mug.
When it comes to learning a new skill I find there are a few stages: I find I'm quite good at first (beginners luck, Jack's was the first I made), then it turns out I'm actually a bit rubbish and I can't get the hang of it, then I get all peevish and do really rubbish things on purpose (Ha!). Only after these stages can I knuckle down and actually get on with trying to learn things without feeling all self-conscious or resentful.