Hello you lovely worms, it is Wednesday night and I am pricing up my Toot - just in time for tomorrow. I will also list those items on Etsy that folk have asked me to. Here it is: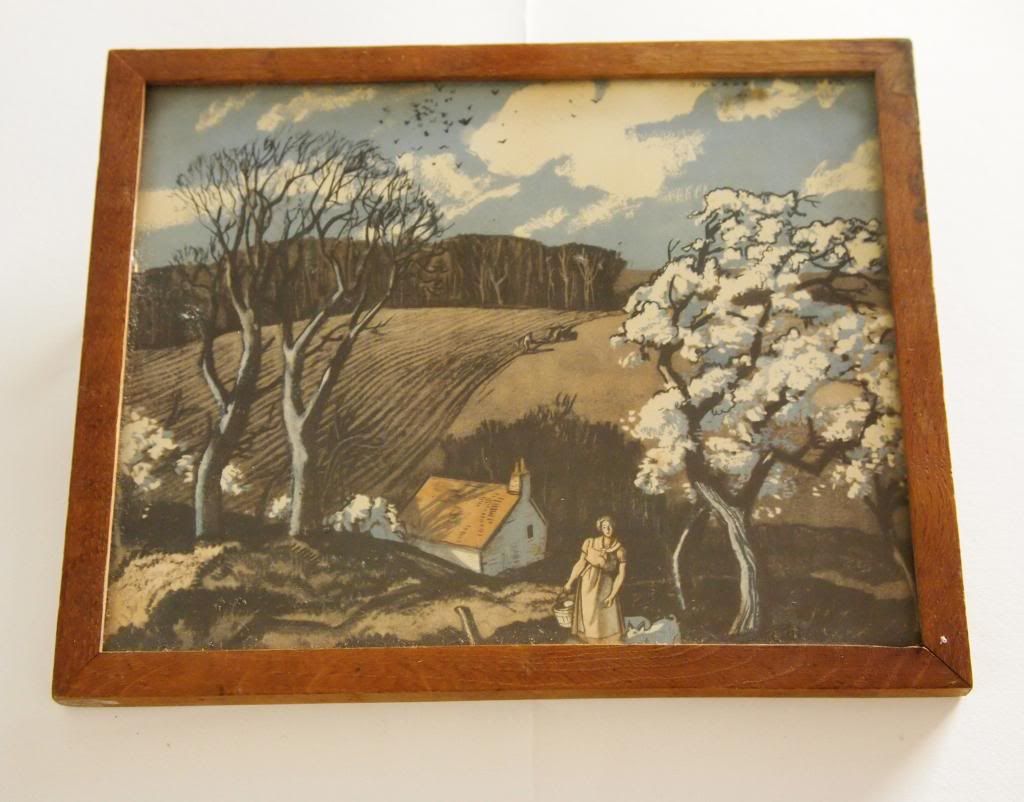 A small, framed print which I think holds a certain charm.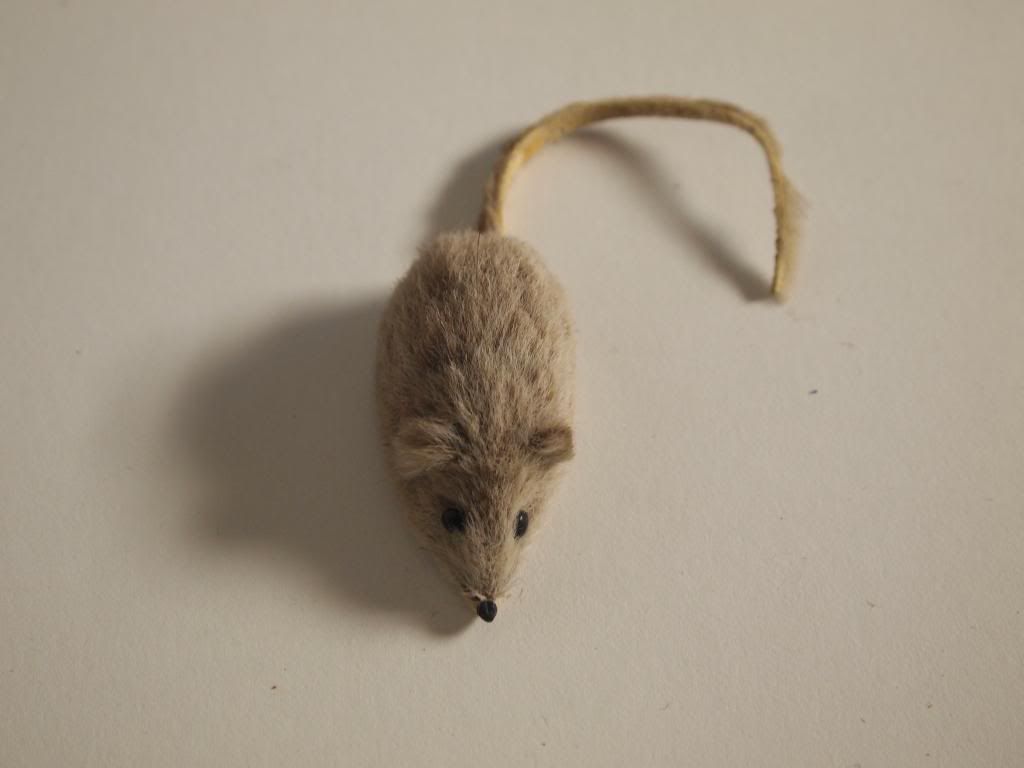 A little furry mouse!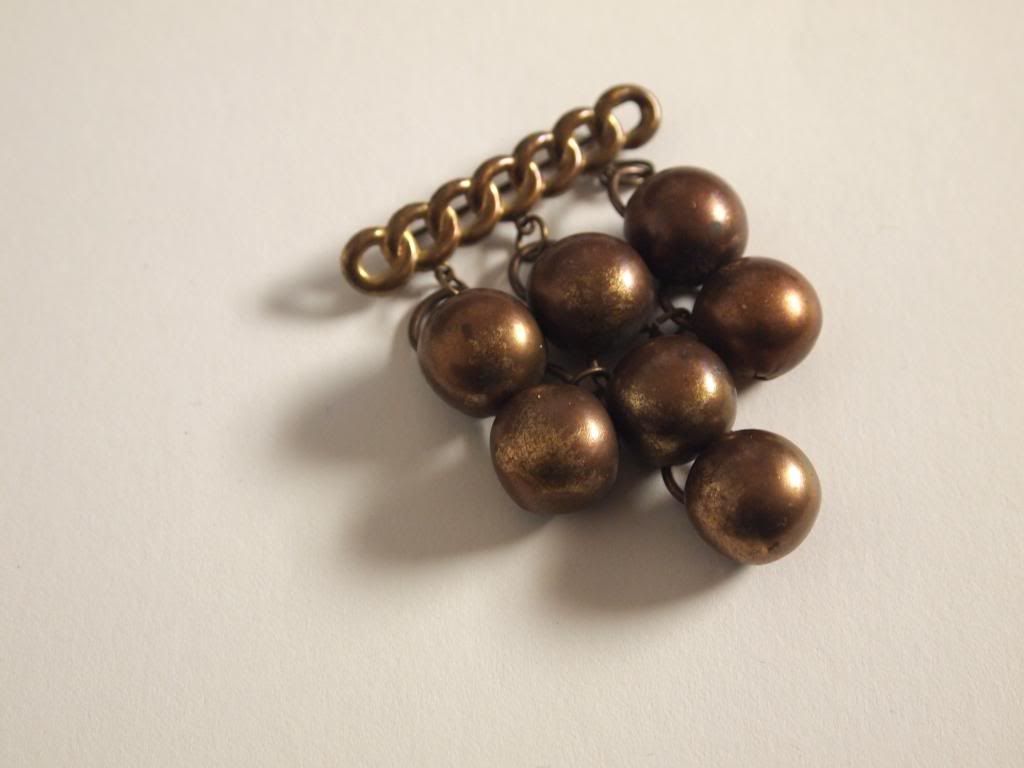 A funny bobbly brooch - I reckon it's something masonic.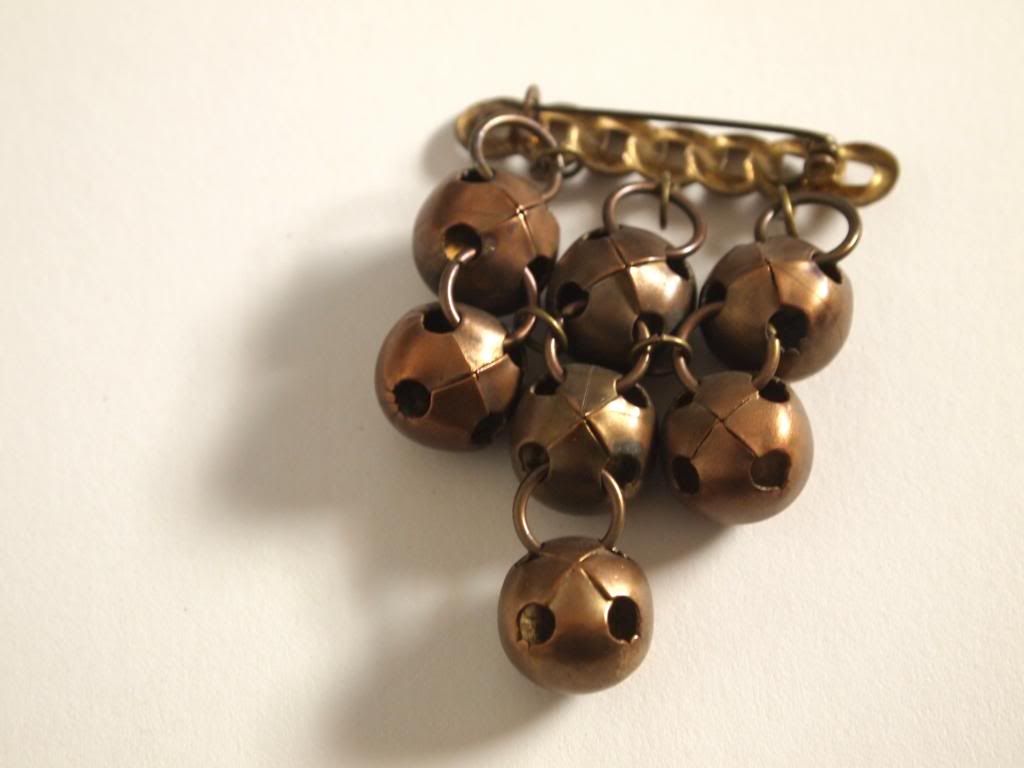 I like the construction of it.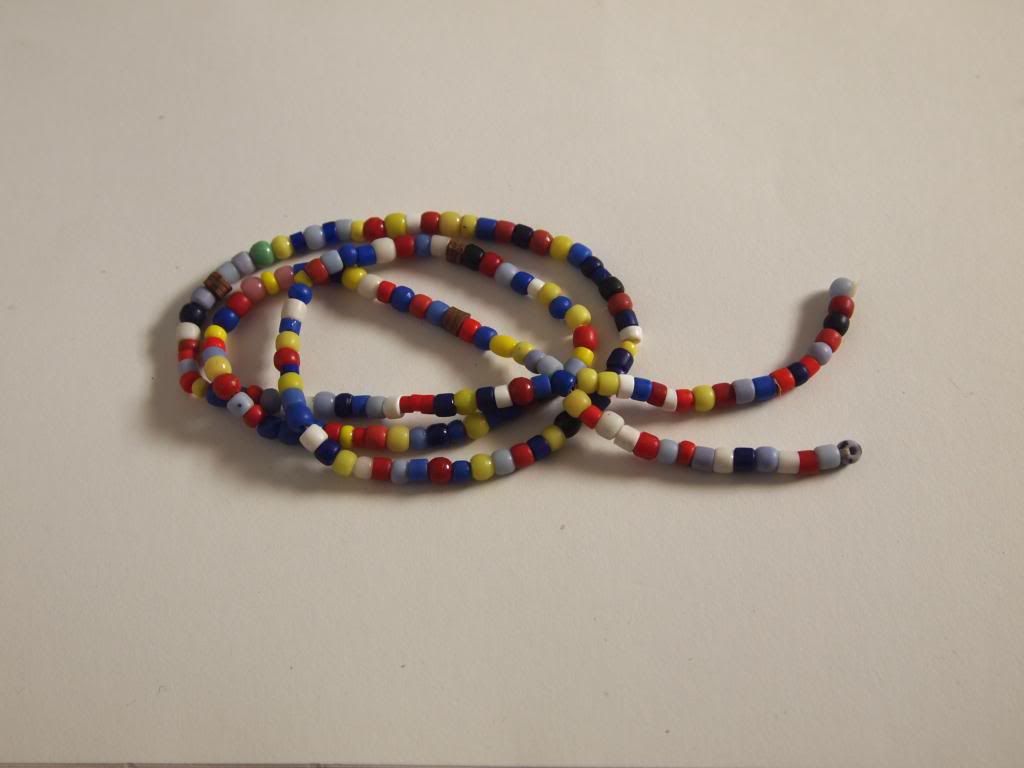 Some nicely random glass beads.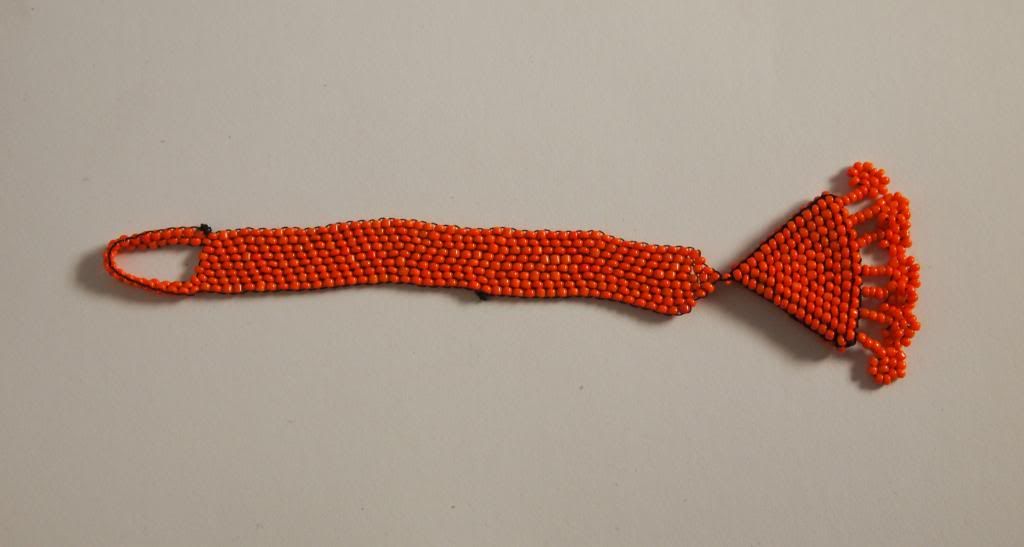 A beaded thing, I don't know what it's for but I love the shape.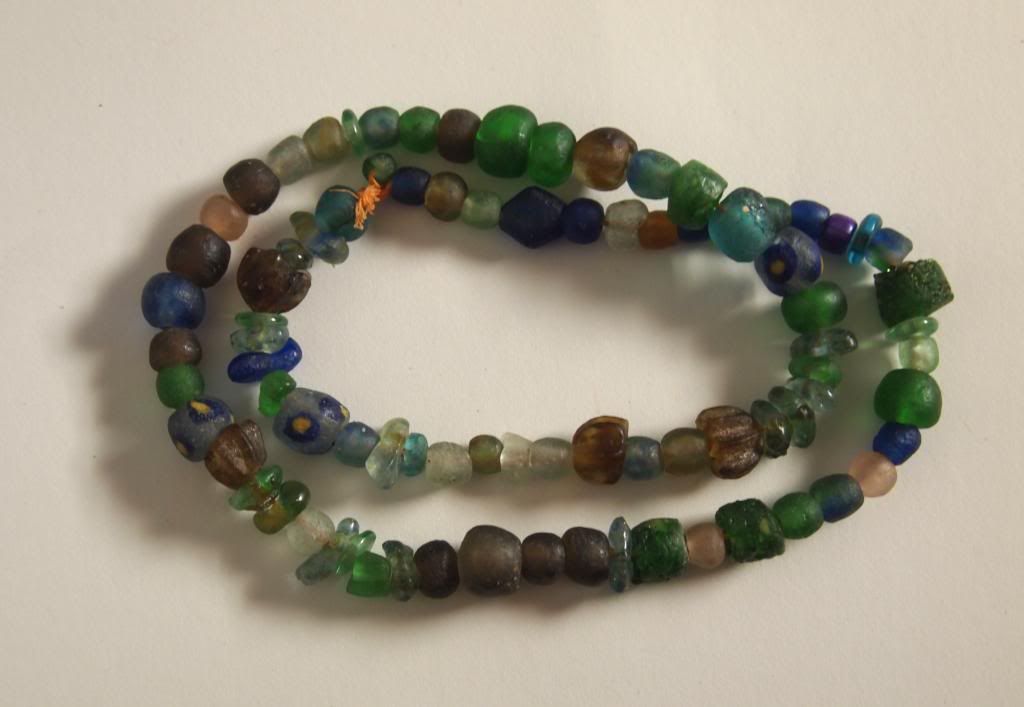 Some wonderfully rustic beads - apparently Norwegian.
And some beads made from stone - which stone? I don't know.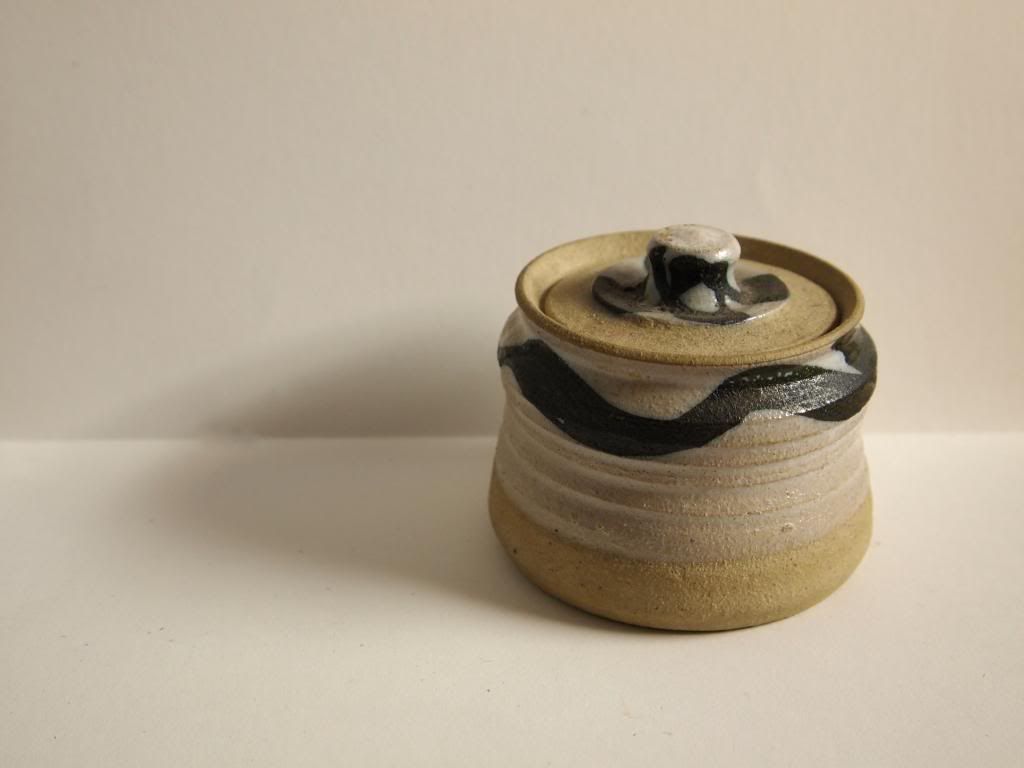 Little studio pottery pot.
And two nice coffee cans.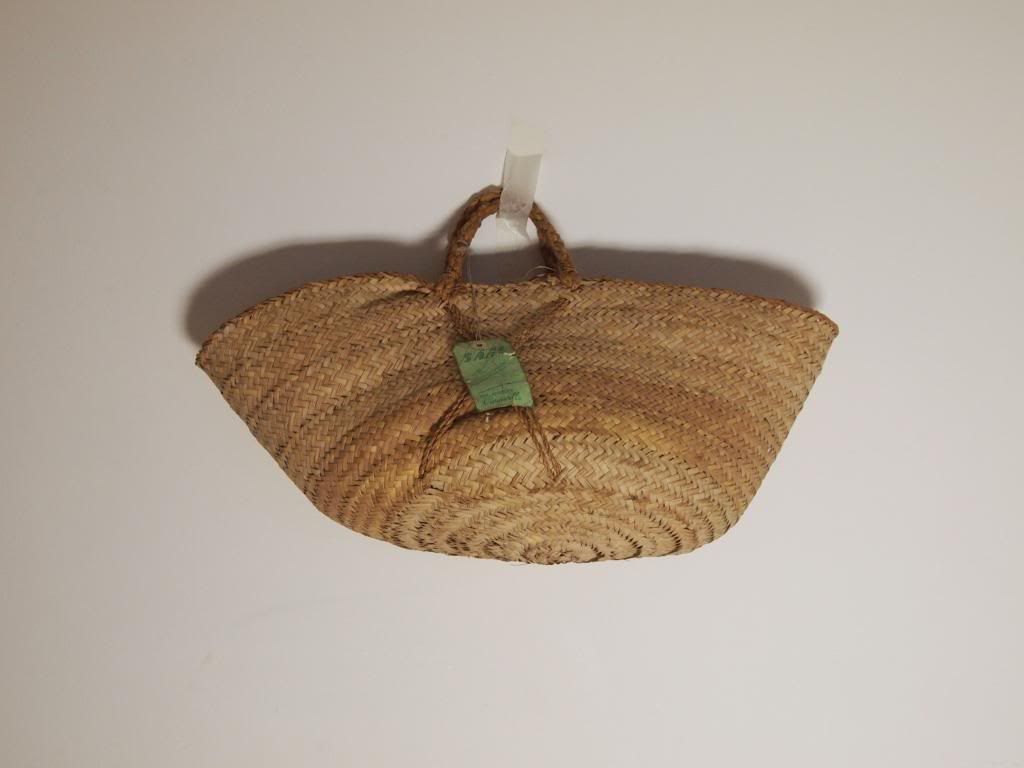 A nice rush basket with an old flight label on it.
A big ridiculous 1950s dress, in very fine colours. I bought it from a nice person who bundled it into a potato sack for me - now that's how ball gowns should be packaged.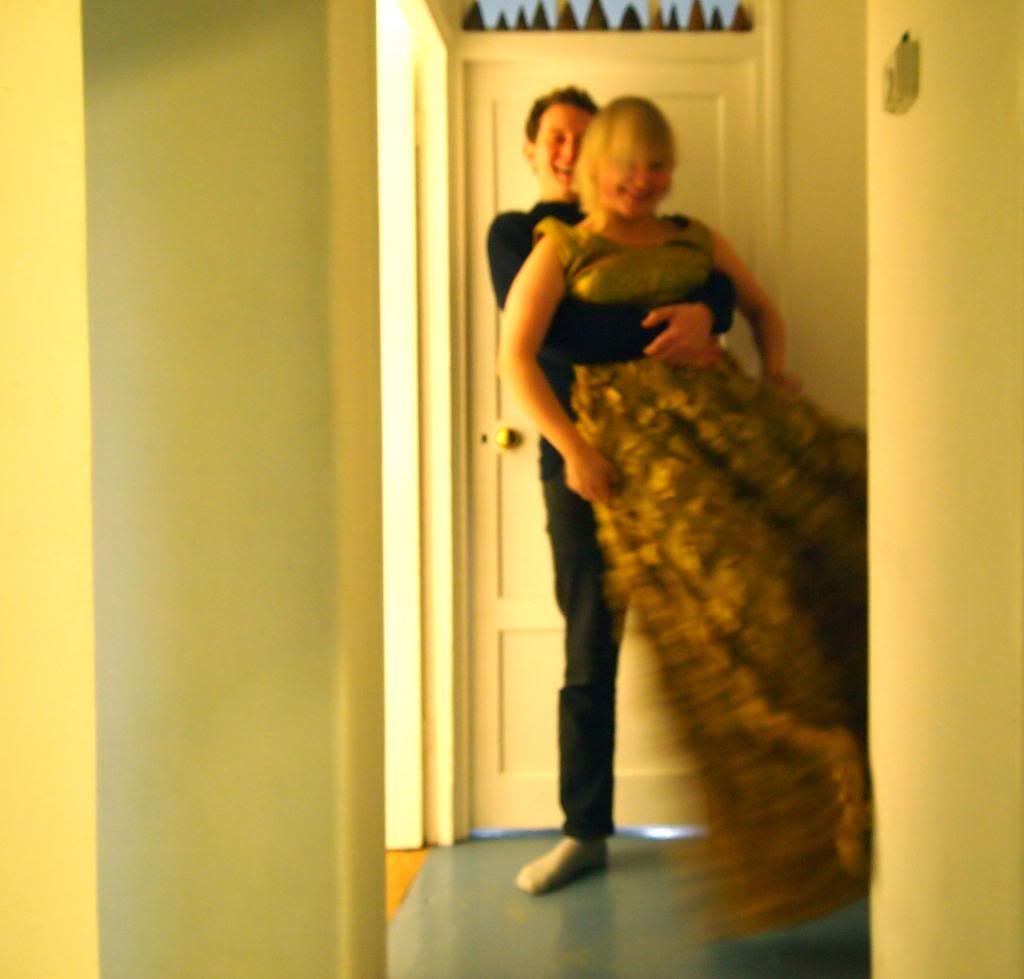 Turns out I'm not very good at modelling: Jack tried to help me relax into it.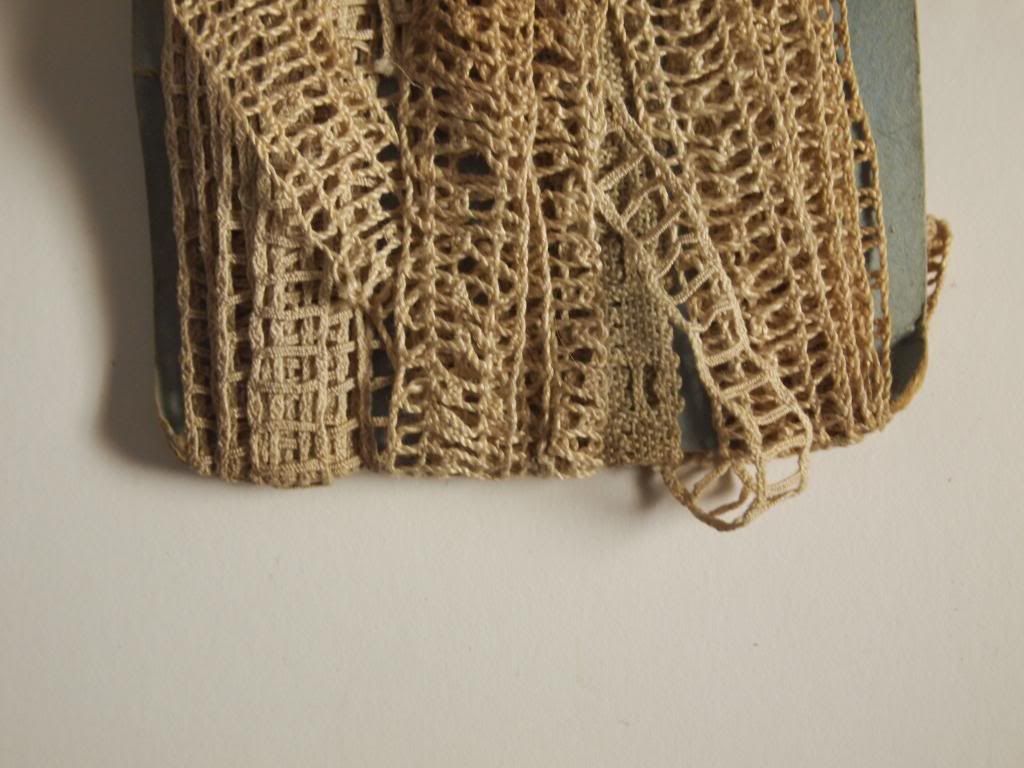 Bit of Victorian lace trim - nice simple laddery stuff.
A foot stool. Black gloss paint - gets me every time.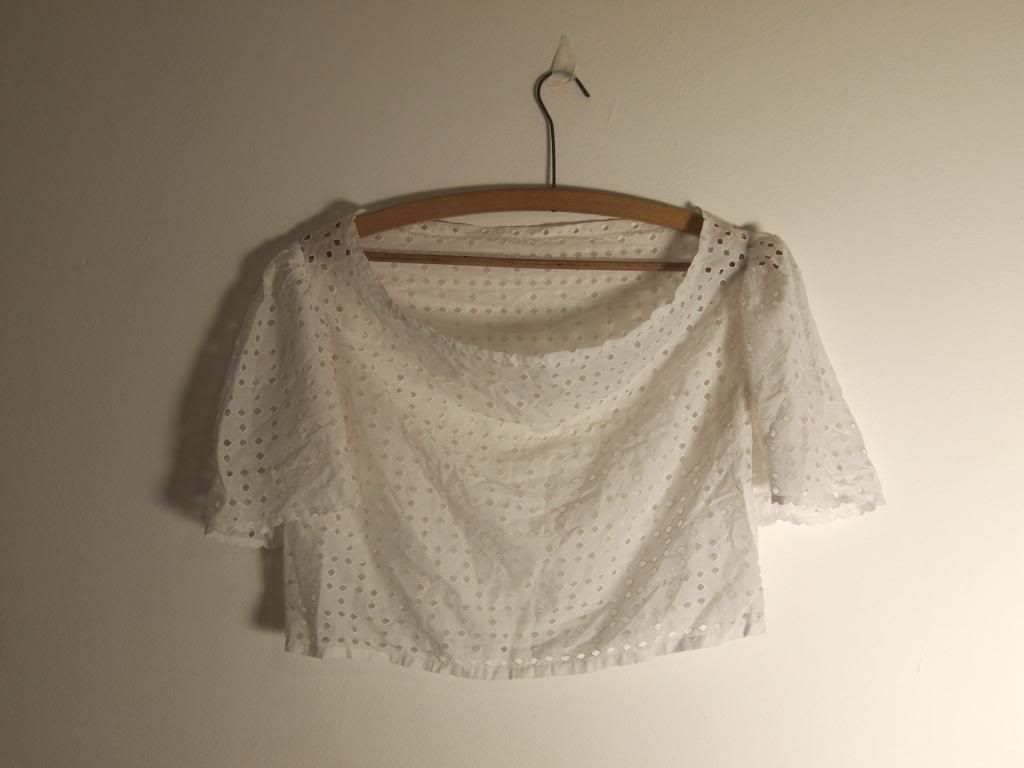 And a very dainty cotton top.
I'm slowing to a halt for Christmas - not mustering the need to do anything very urgently, which is nice. A slow Christmas and then there are some changes happening for Toot in the new year - I'll save my energy for then.