Ok, here it is, and there's quite a lot of it I'm pleased to say.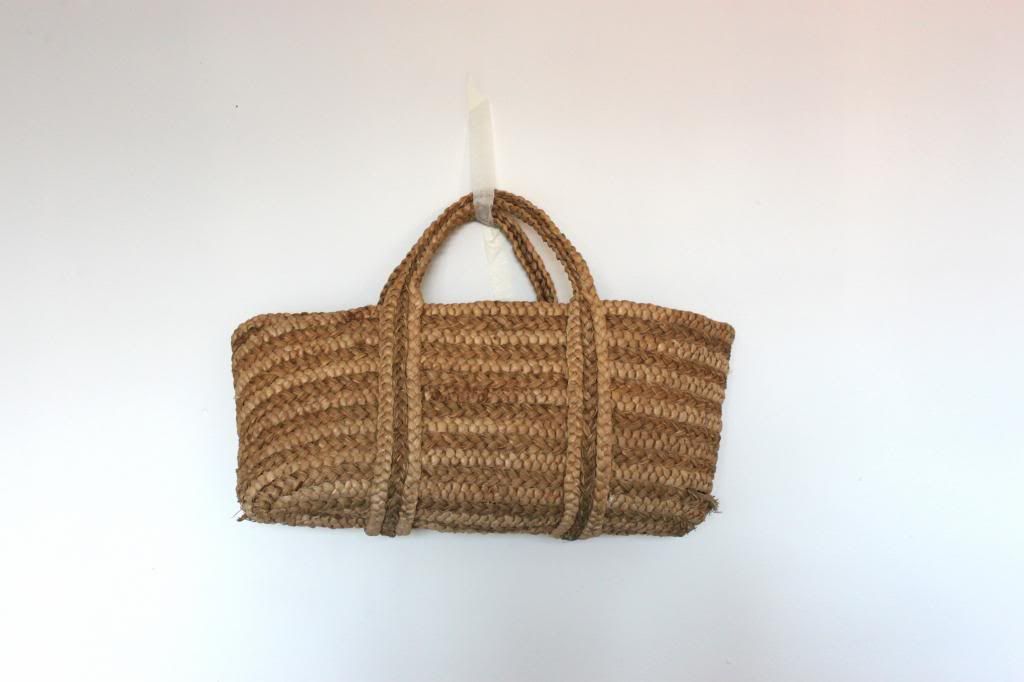 A baskety-bag.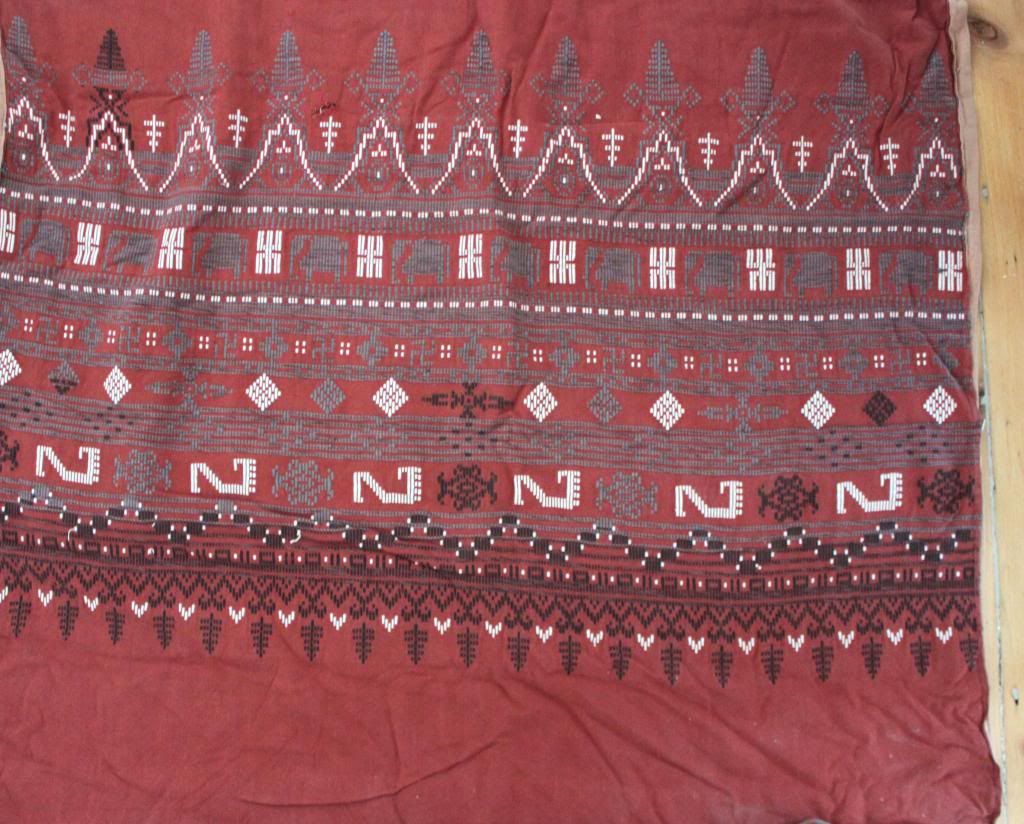 A nice bit of sturdy embroidered cloth - the pattern is regular but there are patches of oddness - like the black patch at top left.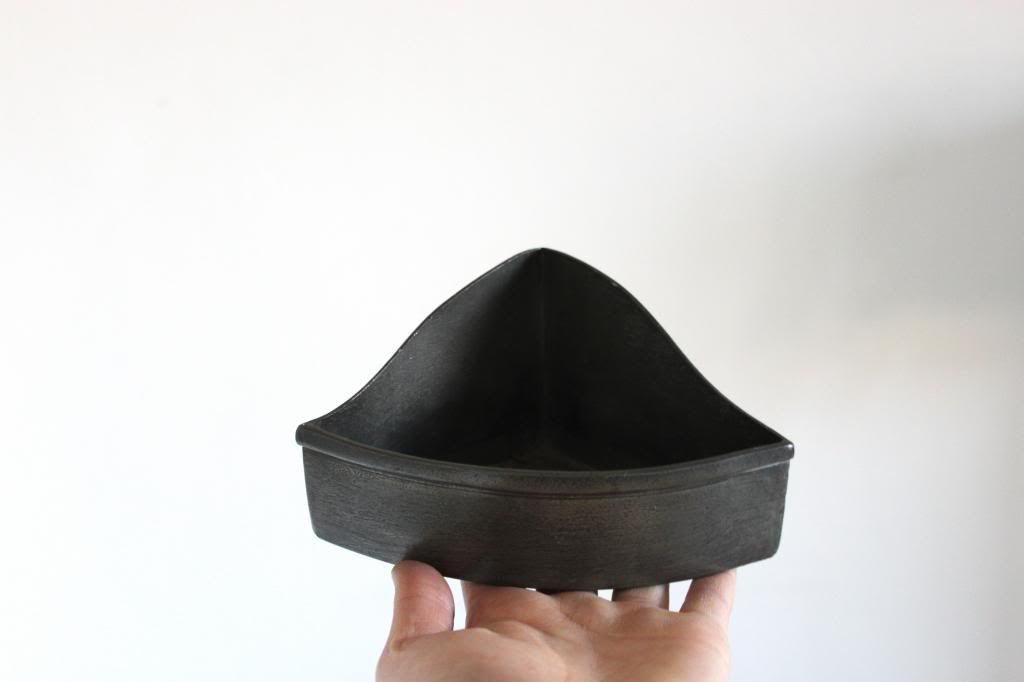 A funny, pewter, corner shaped pot. Pewter is good.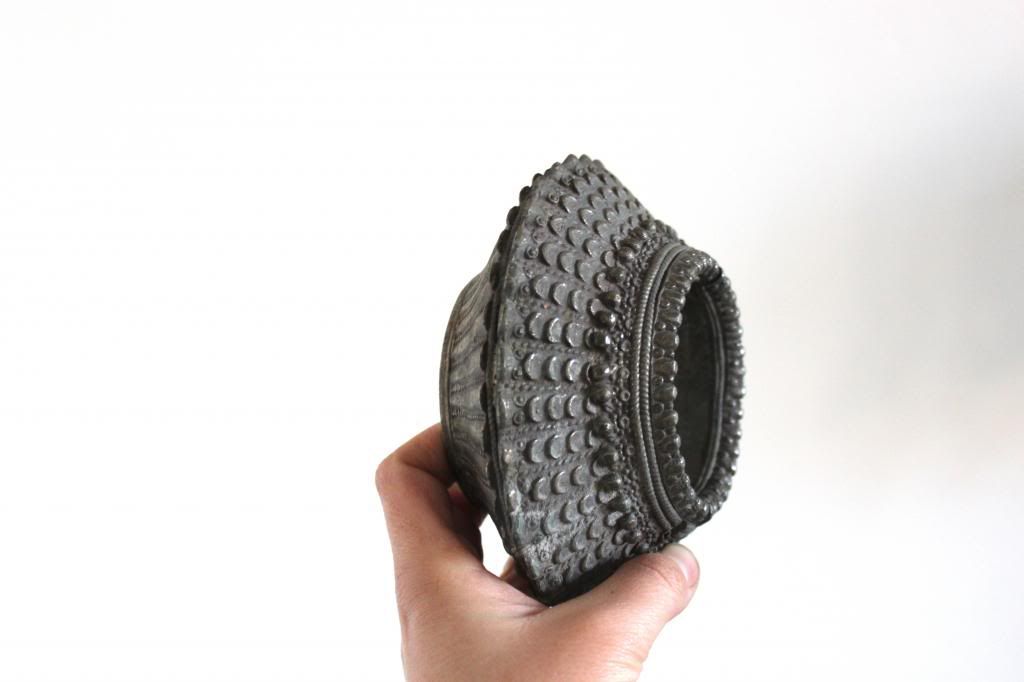 An enormous bracelet type thing that I have to find out a little more about. It had a pot stuffed in the centre and was sold to me as a tealight holder but I think it might be something more interesting.
Two dolly heads. Doll on the left has obviously been in a box a while - bored.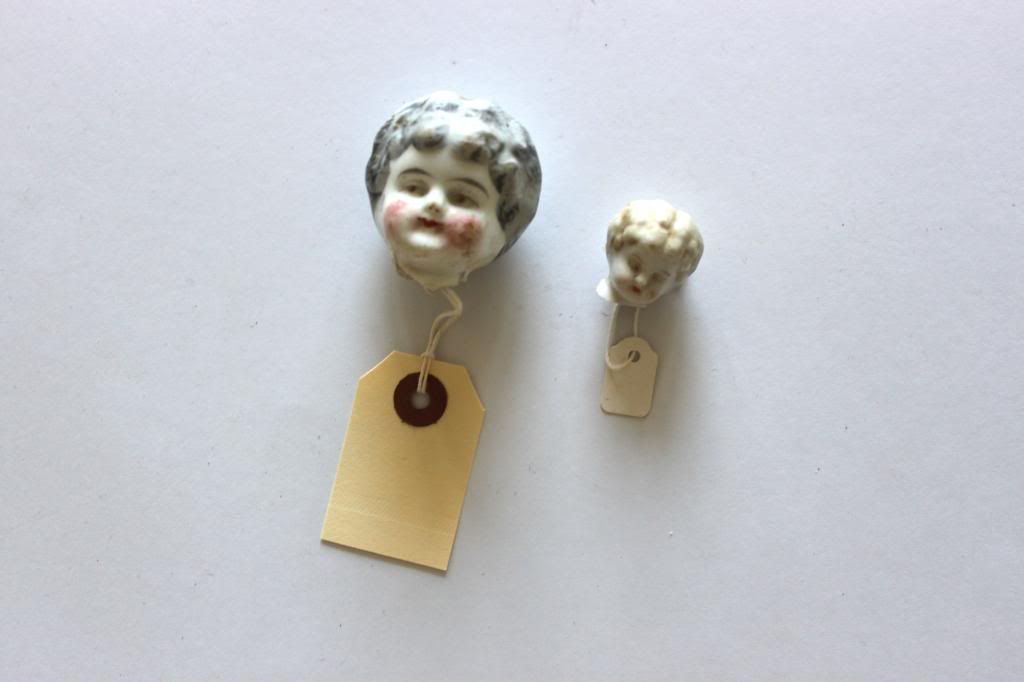 It's very hard to do anything with dolly heads that doesn't end up looking like an angsty art project - even just labelling them.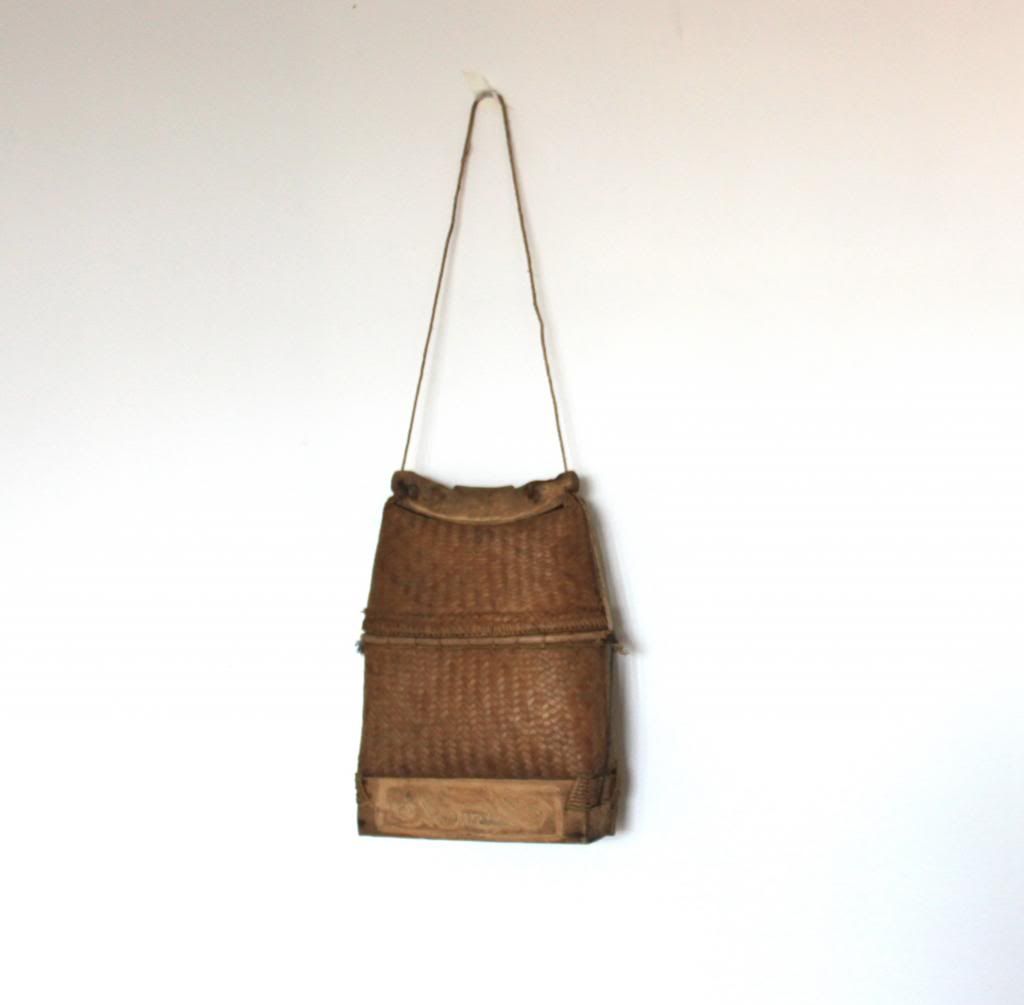 Wicker bag.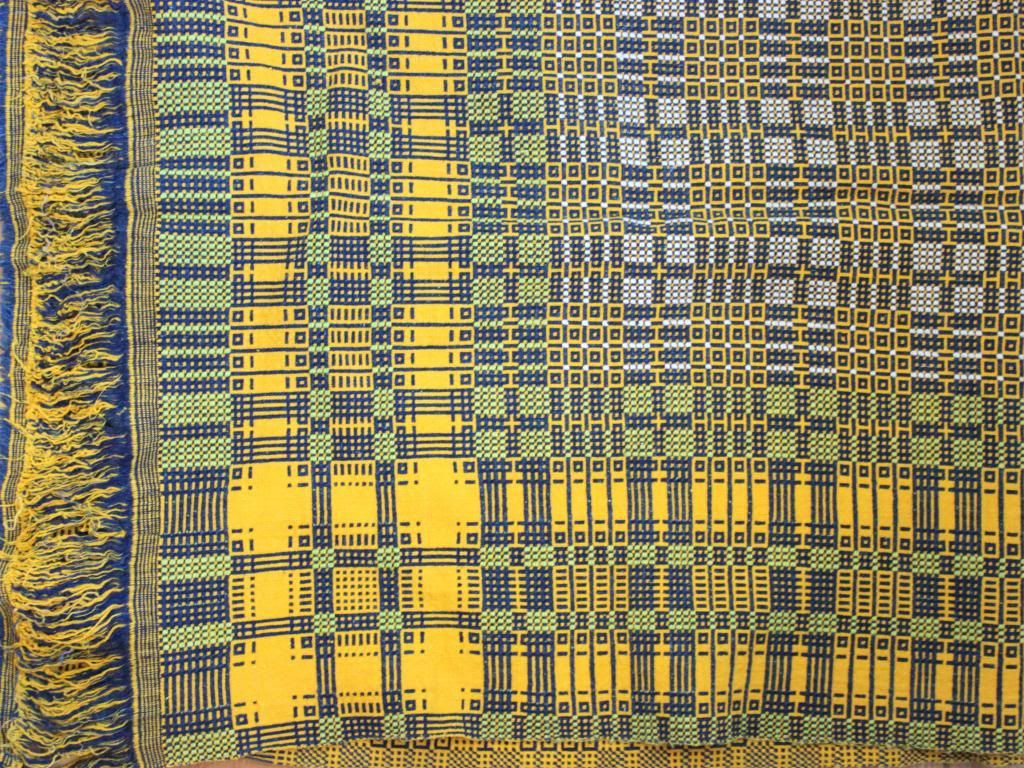 A slightly nuts bit of weaving.
A handsome skipping rope.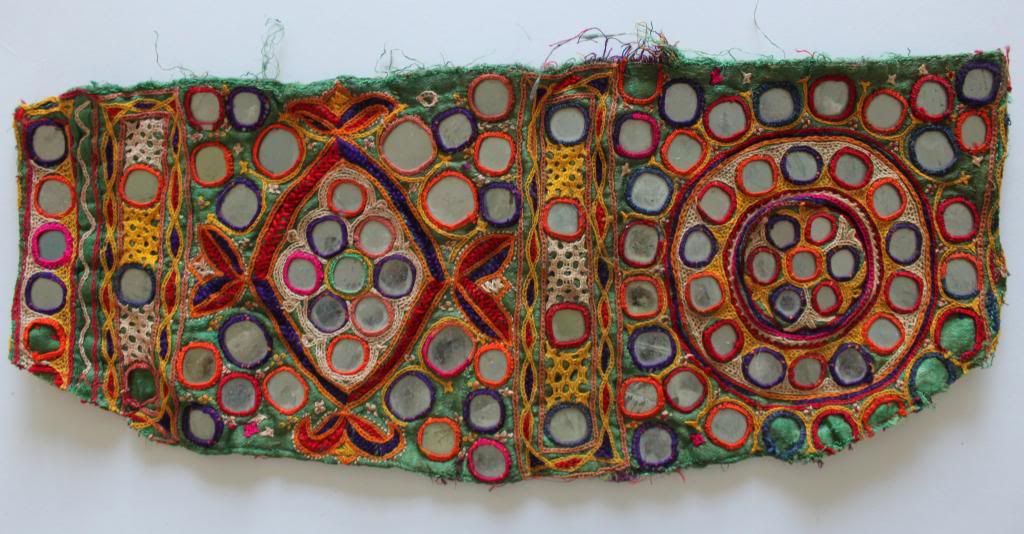 A couple of bits of Indian mirror work
Very sweet.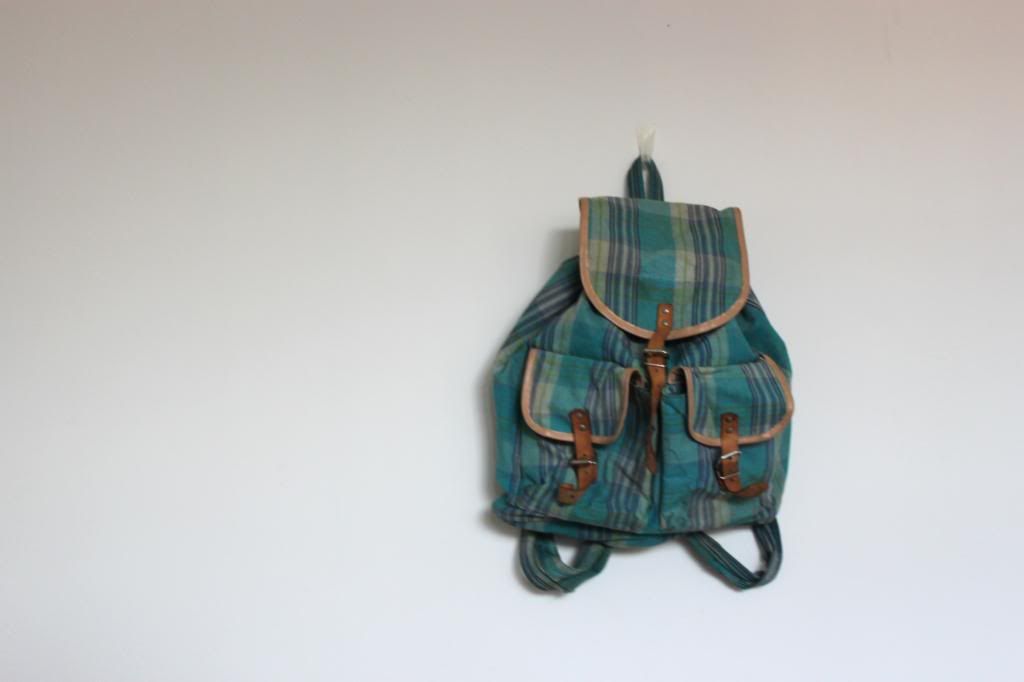 A bag . . . from the 90s. (I'm sorry)
A casting mould in very fine colours. It comes in two parts and each side would be pressed into sand (and jiggled slightly to allow for the shrinkage on the metal) and parts get cast from the sandy indent.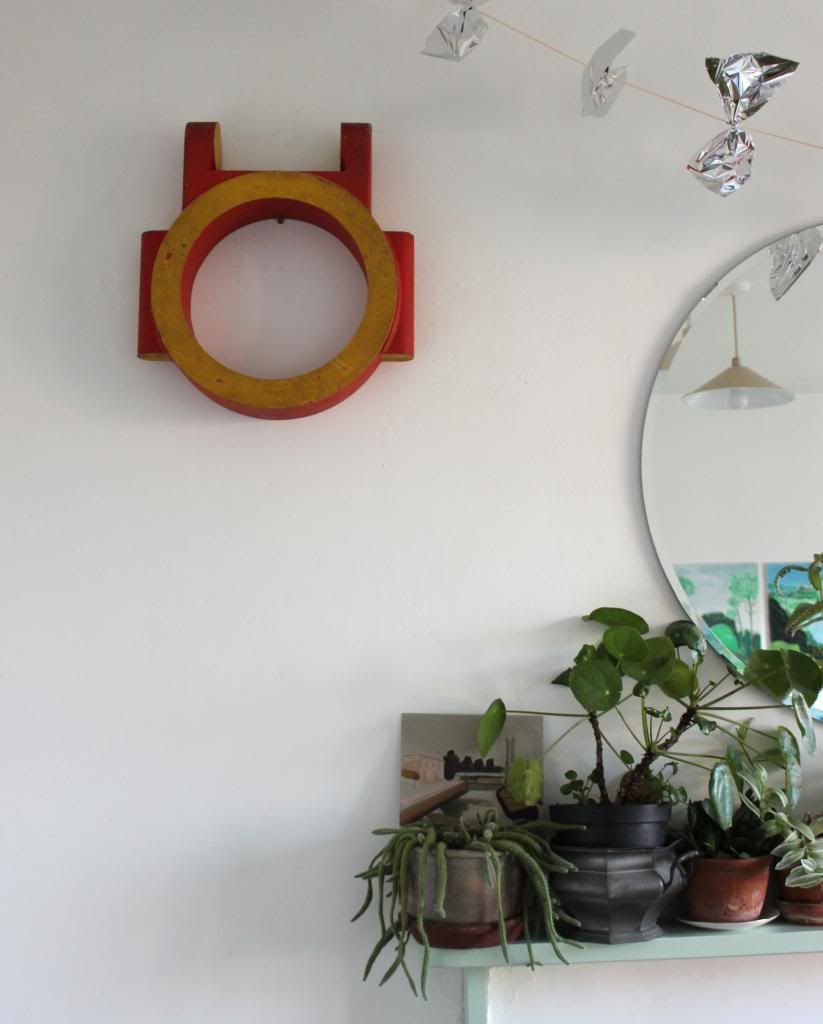 Or it could make a nice industrial alternative to an African mask on your wall.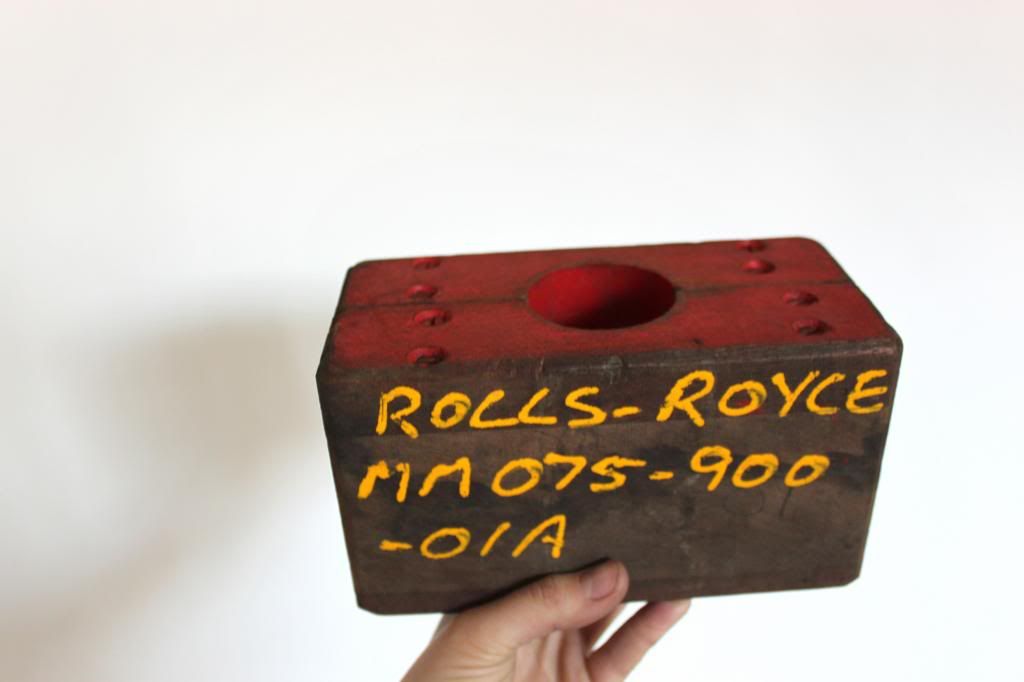 This little ones for something Rolls-Roycey. Swish.
A view of the inside.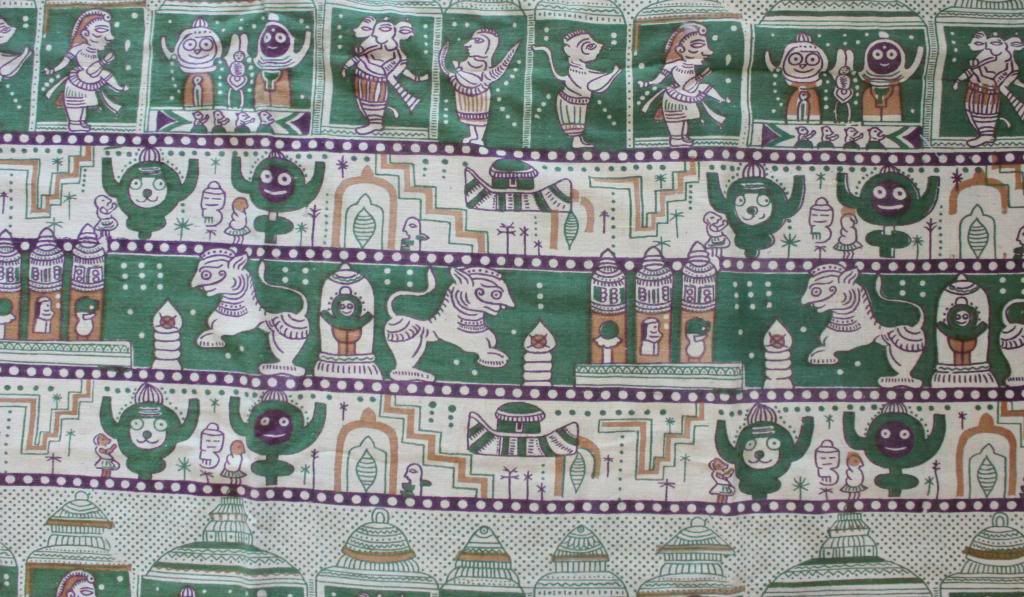 Look at this barmy bit o' cloth. Fifties, and in a weird ethnic style. What's your favourite bit?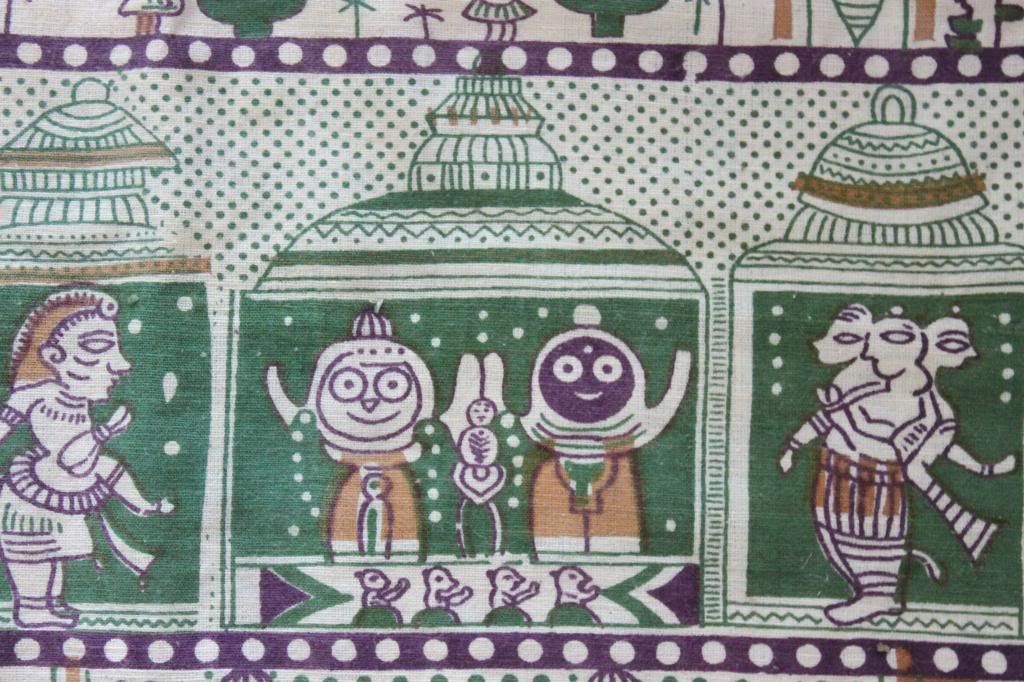 That's my favourite bit too!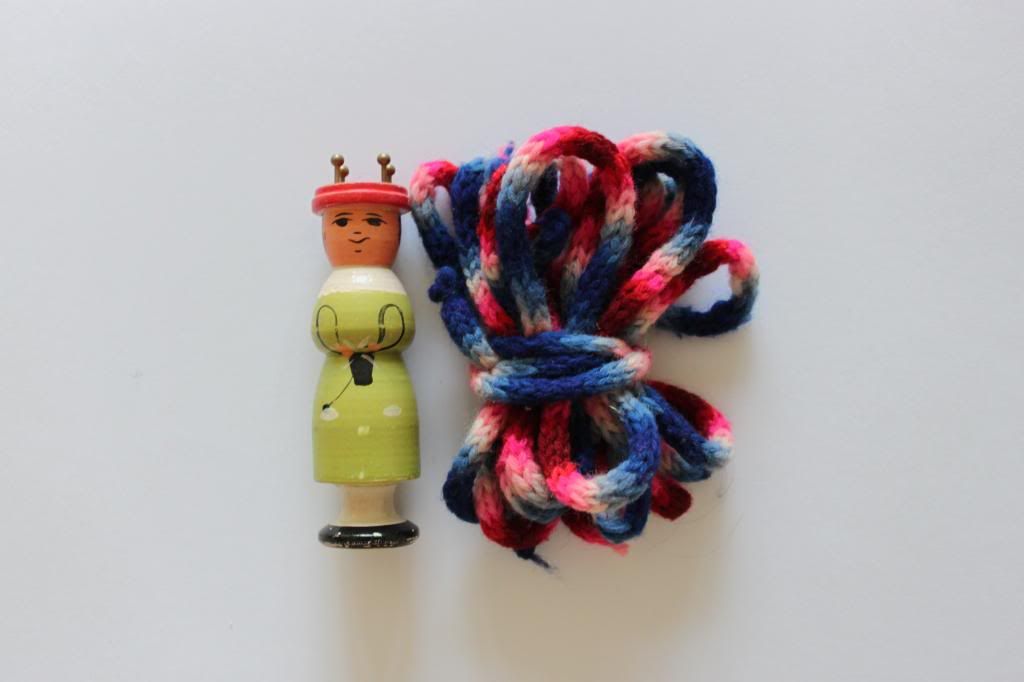 This is Maude. Last week she was admitted to hospital with stomach pains. In a protracted and life-threatening operation the surgeon managed to pull over a metre of woollen rope from her insides. And now she's feeling much better.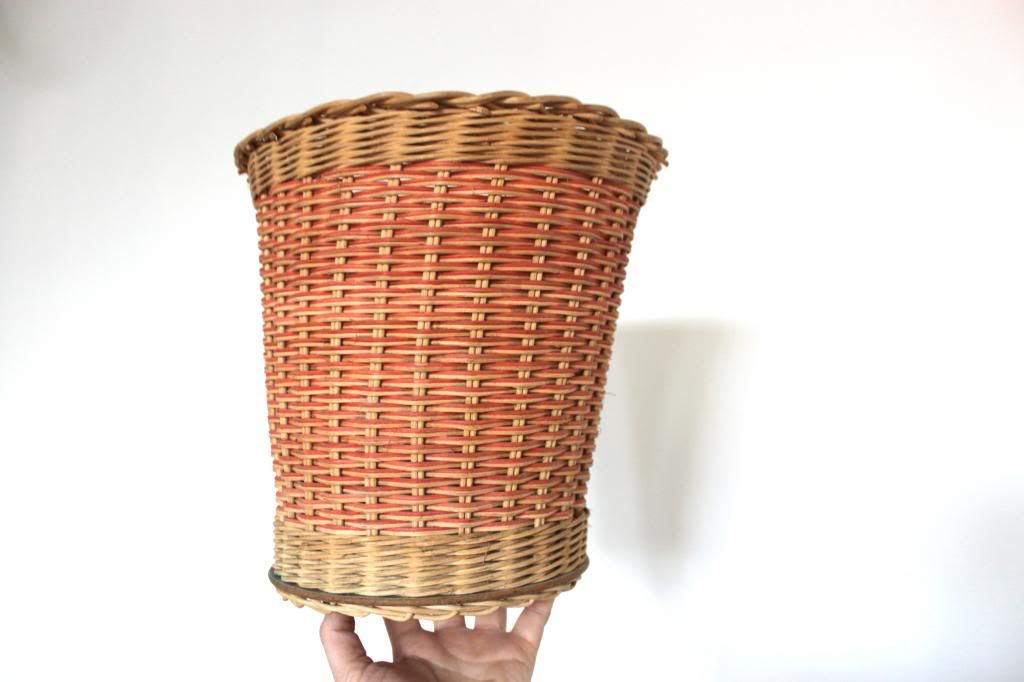 A wonky basket.
And finally a very fine hoopla board.
This evening I have to try and catch up on lost episodes of The Killing, and tomorrow I'm off to market! See you there?