Off to market tomorrow with some nice little bits. It's all quite French farmhouse feeling this week.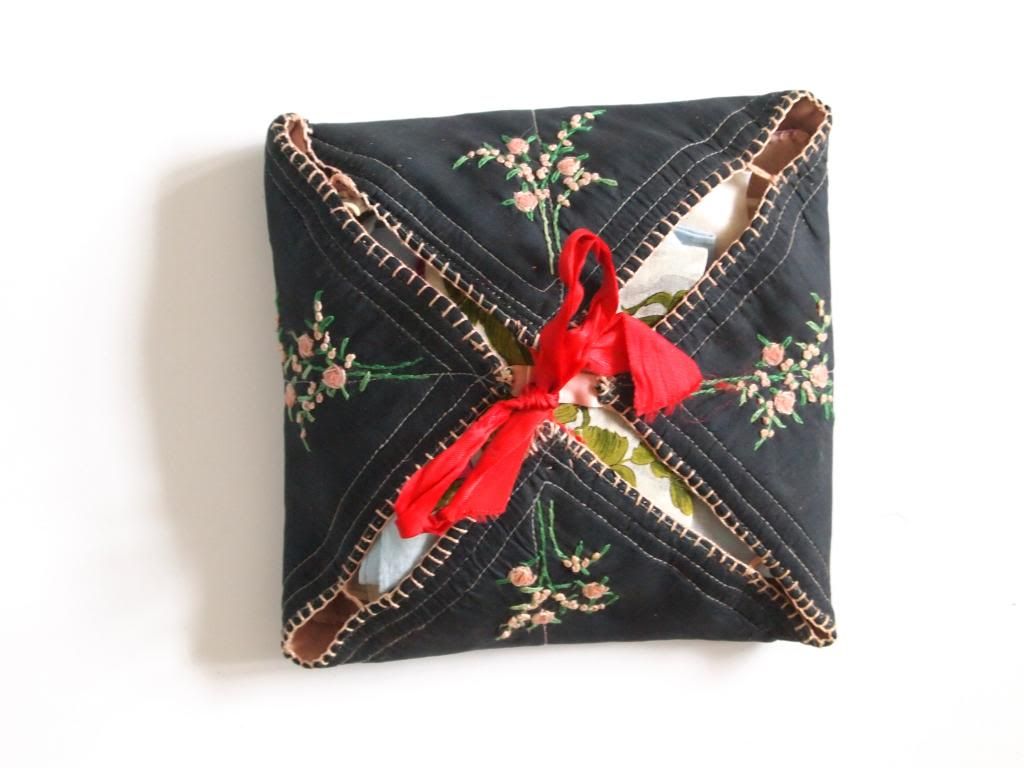 A hanky case full of hankies.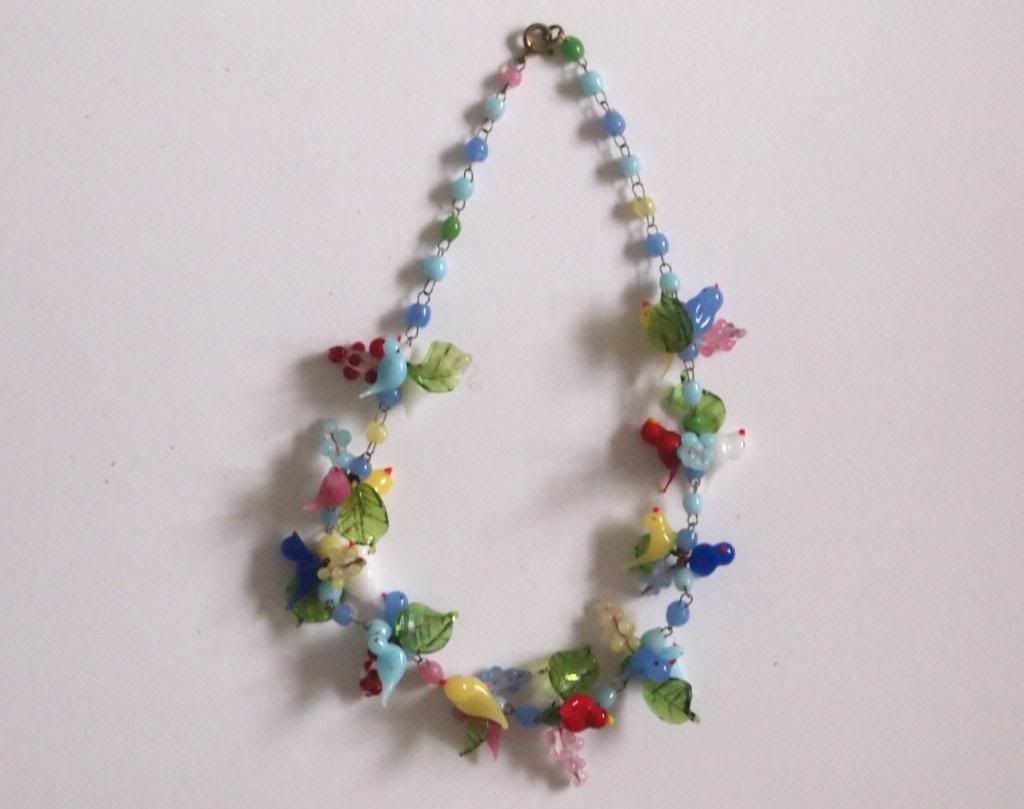 A glass necklace with birds and flowers and berries - so sweet.
And even sweeter in it's box with jenyoowine vintage cotton wool.
A pair of these nice brass pots, good for making plants look all grand. The person I bought them from always gives me the old 'hello darling, it's all cheap for you my pretty' treatment and I try to steer clear. I was looking at these pots then felt like 'aw crap!' when I realised who's they were. Anyway, I persevered and it all went off surprisingly civil until it came to getting my change. Then it was all the funnies! 'Oh I'll give you your change next week, don't you trust me? Don't I look trustworthy? You can come get it from my house' Jeez, some people don't got a head for business.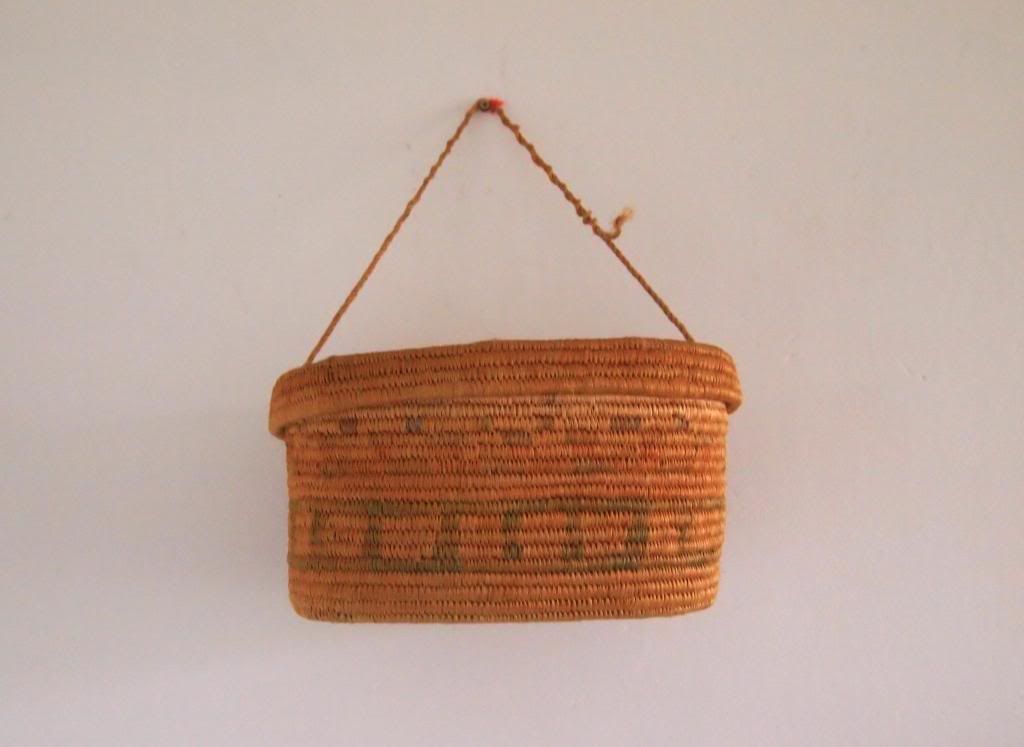 A basket bag - to buy this bag I asked the price then payed it and they put it in a bag for me. No funny business at all - it was wonderful.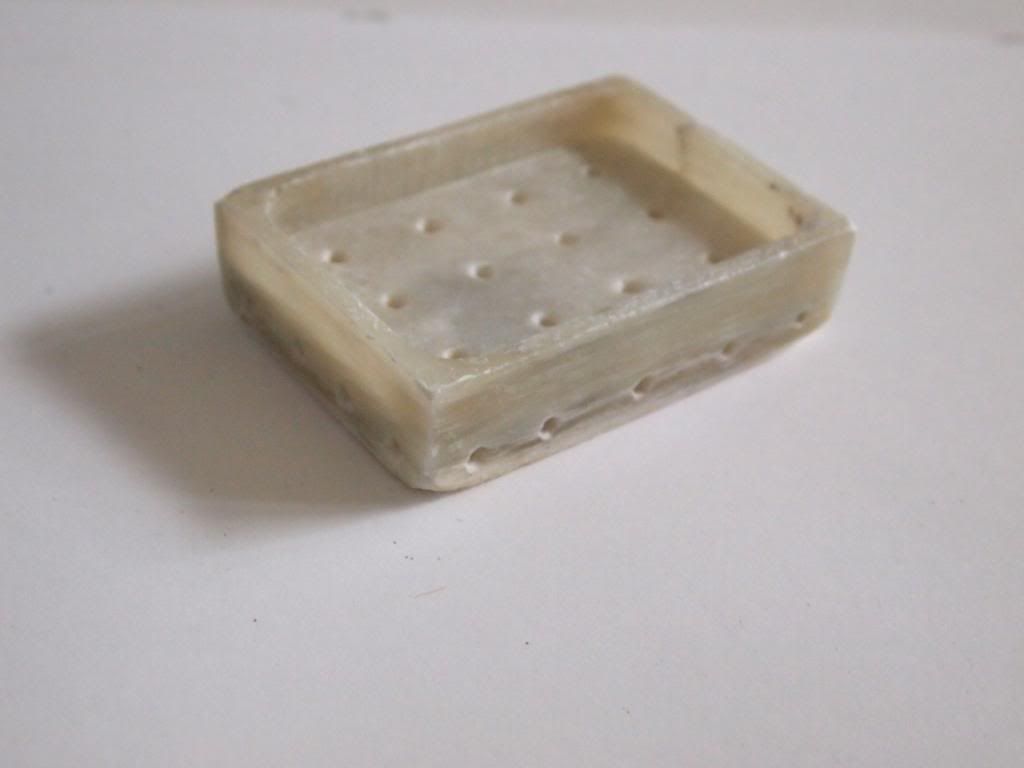 A soap-dish; hand carved from soapstone. Fancy that, what an effort.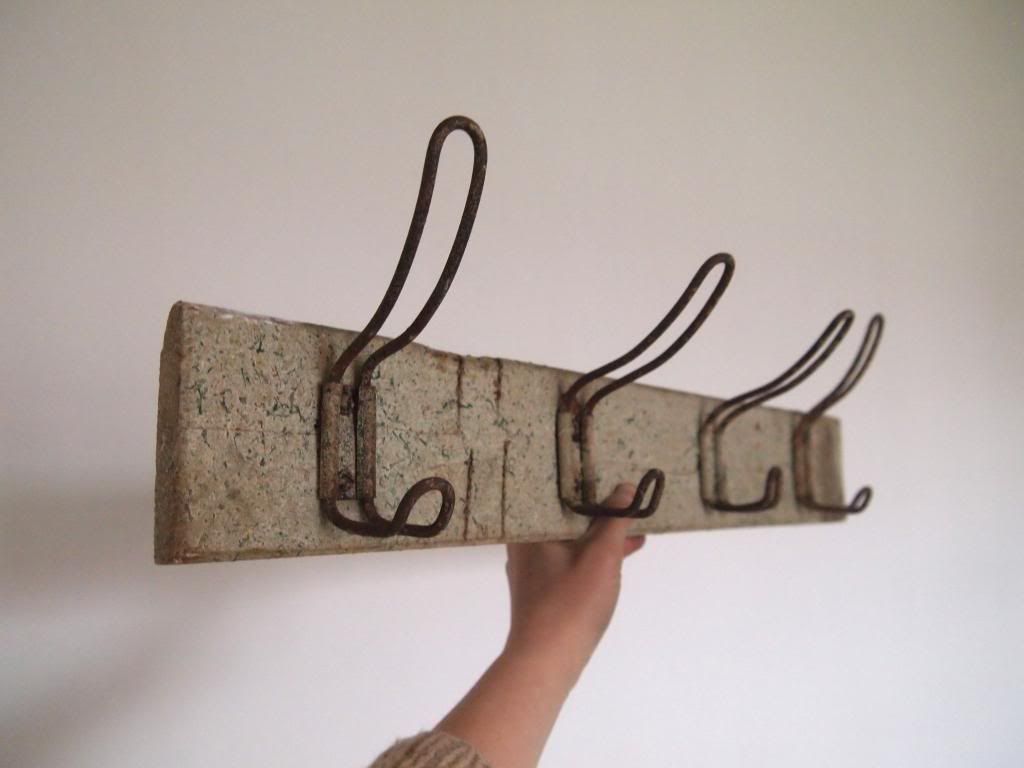 Nice old coat hooks. Very nice old coat hooks. My favourite sort of old coat hooks.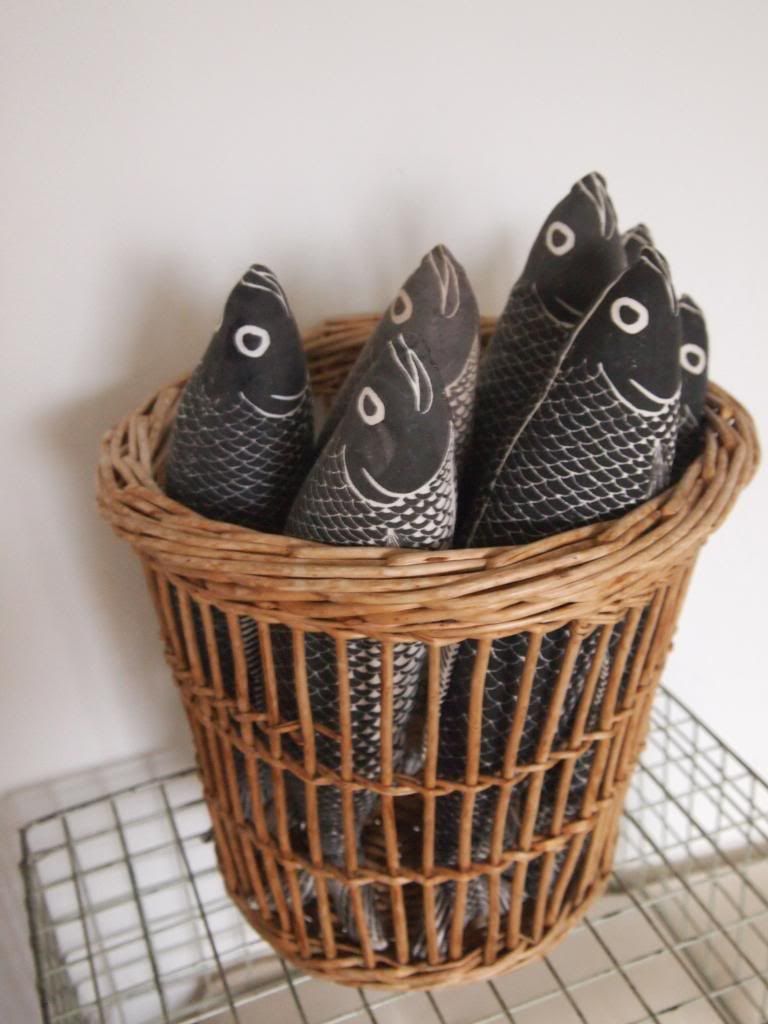 A basket - very good for fish display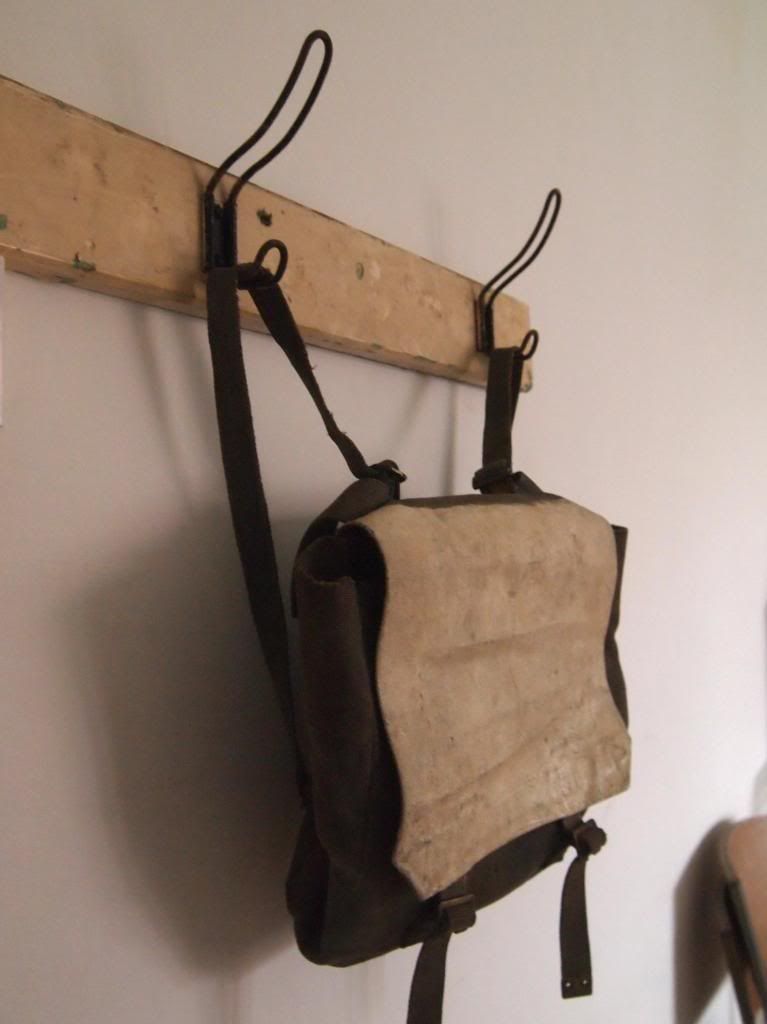 An army rucksack which someone (maybe a teenager) has painted with a bit of gloss white. I really like how it looks, painted fabric is a good thing. Hanging on another set of nice old coat hooks.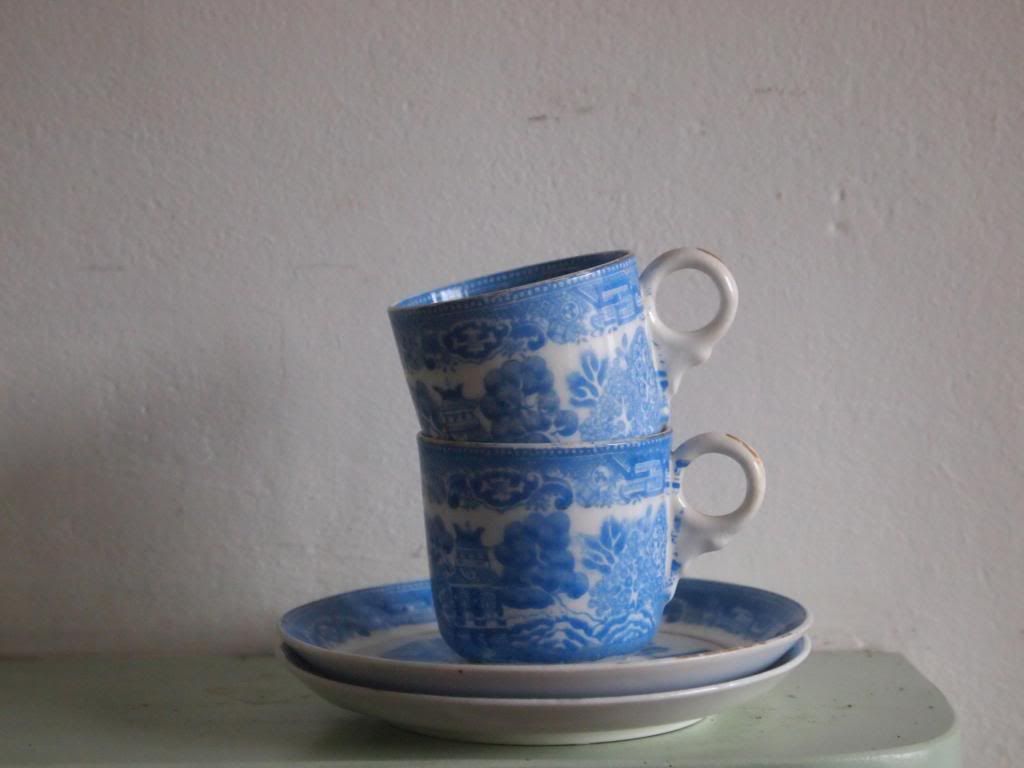 Little tiny coffee cups. Victorian.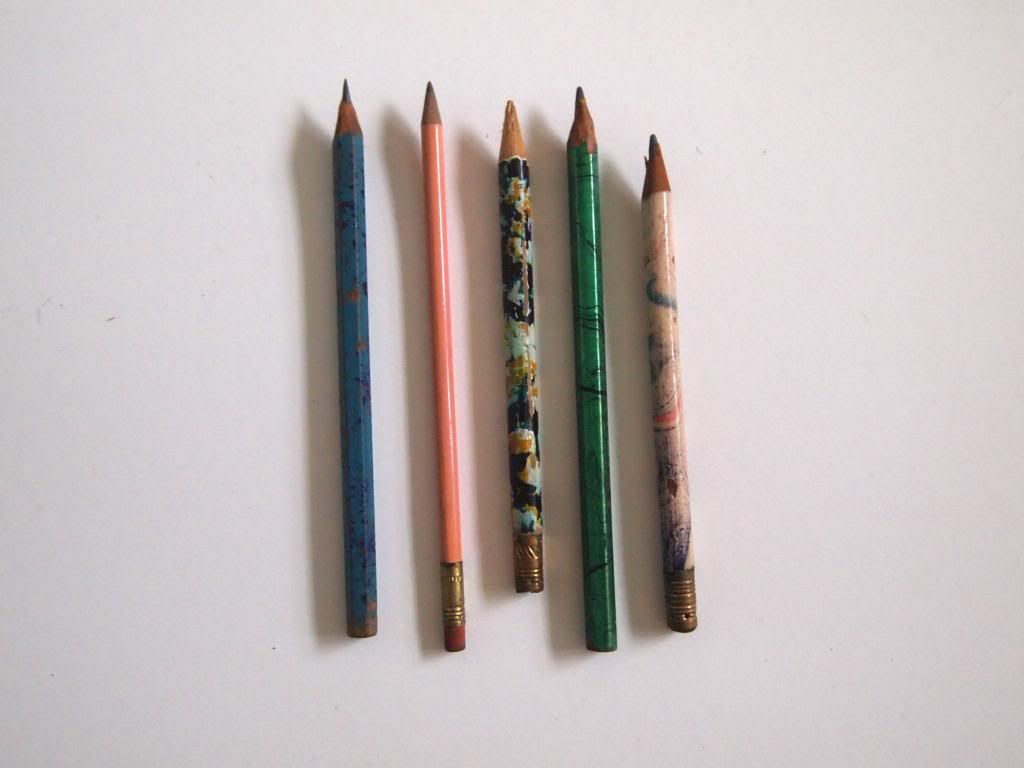 Also - my lifetime supply of pencils - here are some of the prettier ones.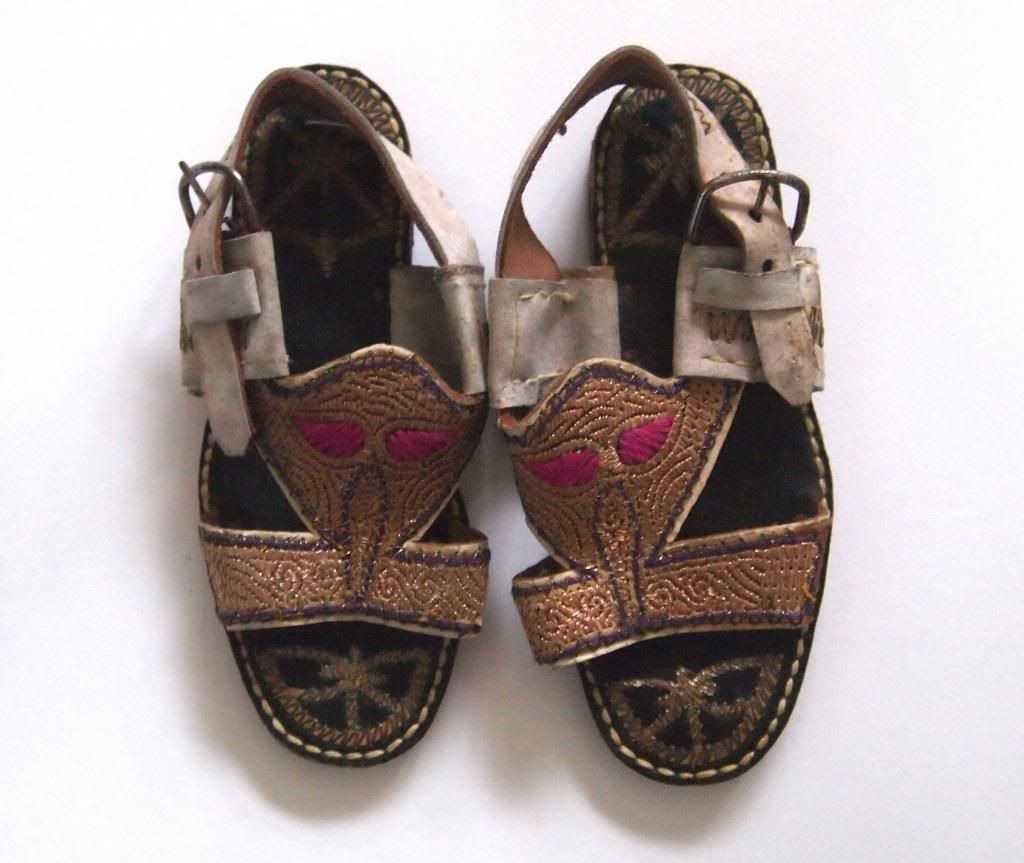 And lastly some very small Indian sandals. How small? About 10cm long. Cute!
Well, there you have it, hope you're all doing good this week. It's One Billion Rising tomorrow as well as Spitalfields Antiques and I've put my bike in the van in case I want to sneak off and holler with the femidoms. Will you do something for it?
I will also have two Tunnocks tea cakes in my handbag: it's going to be a good one.