At the print studio the other day
Wuon Gean
and I looked through all her printing equipment together. All the pieces are beautiful and simple, carefully considered, functional and wonderfully worn.
The gentle curve of this brush
The transparency of the construction.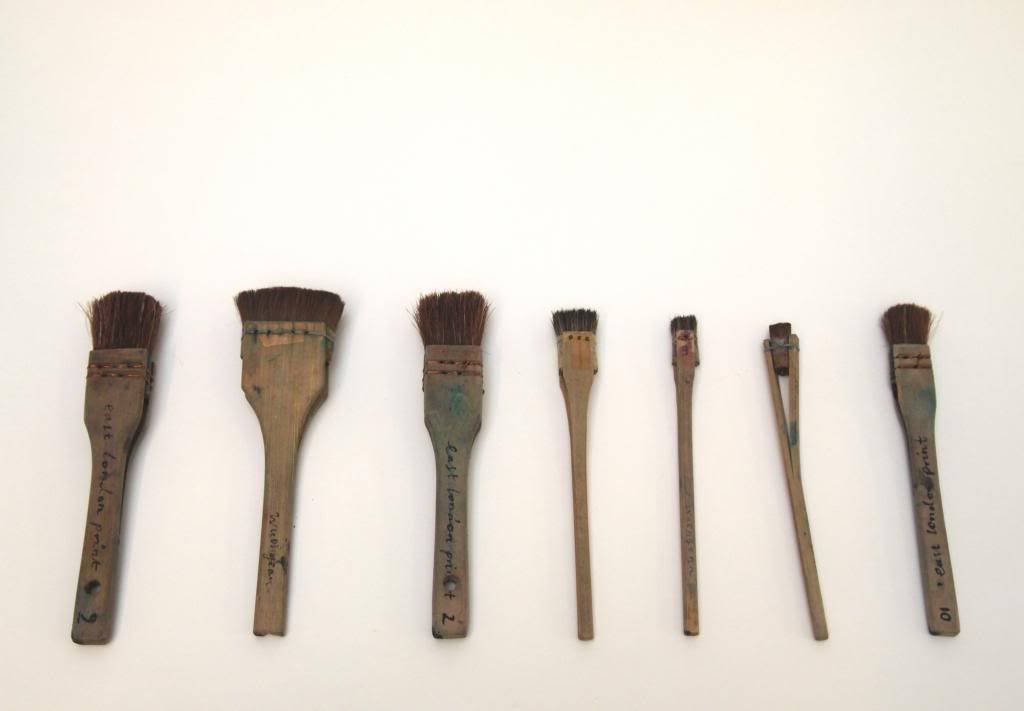 Wuon Gean's handwriting on the brushes (the thinnest one is my favourite)
Vibrant inks looking like lacquer.
Sharpening stones with their wounds.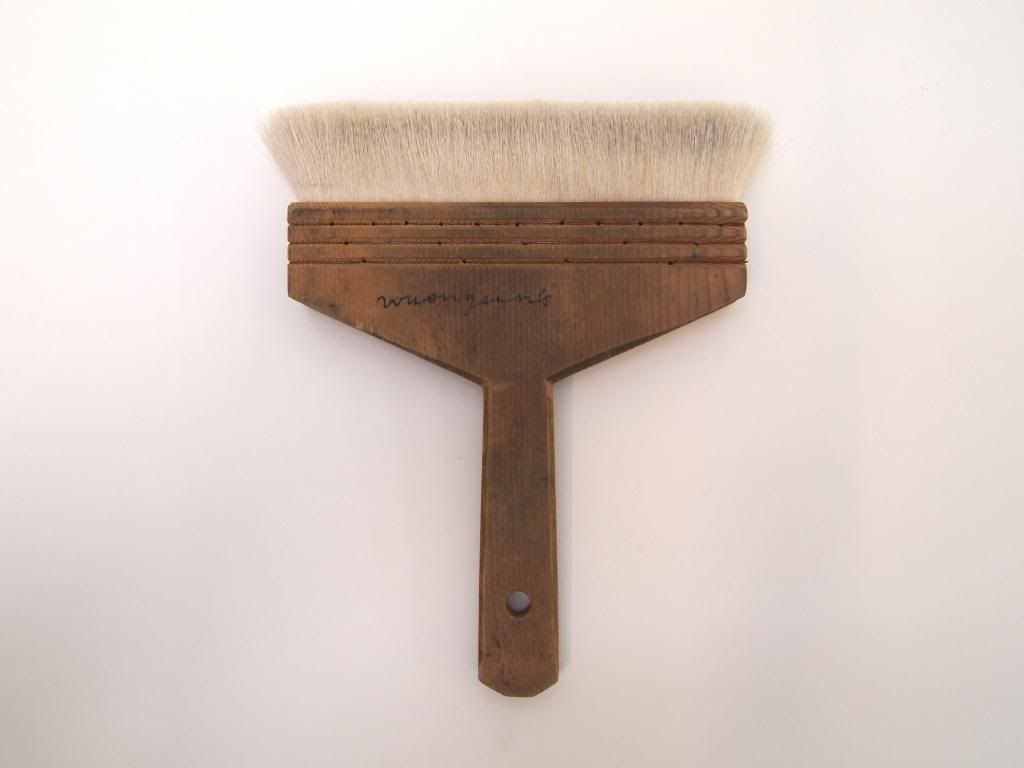 A handsome water brush.
Perfectly stained plastic palette.
The Baren - for rubbing the image from the block to paper.
And the most beautiful selection of printing colours.
Or maybe this is the most beautiful selection, I can't choose.
There you go. It makes me feel quite calm to look at it all. I love that Japanese woodblock printing doesn't require lots of equipment, that you could take everything with you in a box. Unfortunately Wuon Gean isn't teaching it for the rest of this year but I think I will sign up for the next course (I'll let you know when it's on too).