When I go car booting I never really have much in my head, I just dive in and when I come home I lay the things out and think 'gosh, so this is what I like'. And sometimes I think 'Aw, crap'. This weeks toot is quite glamourous and detailed and fiddly and floral, so that's fun.
An embroidered smock dress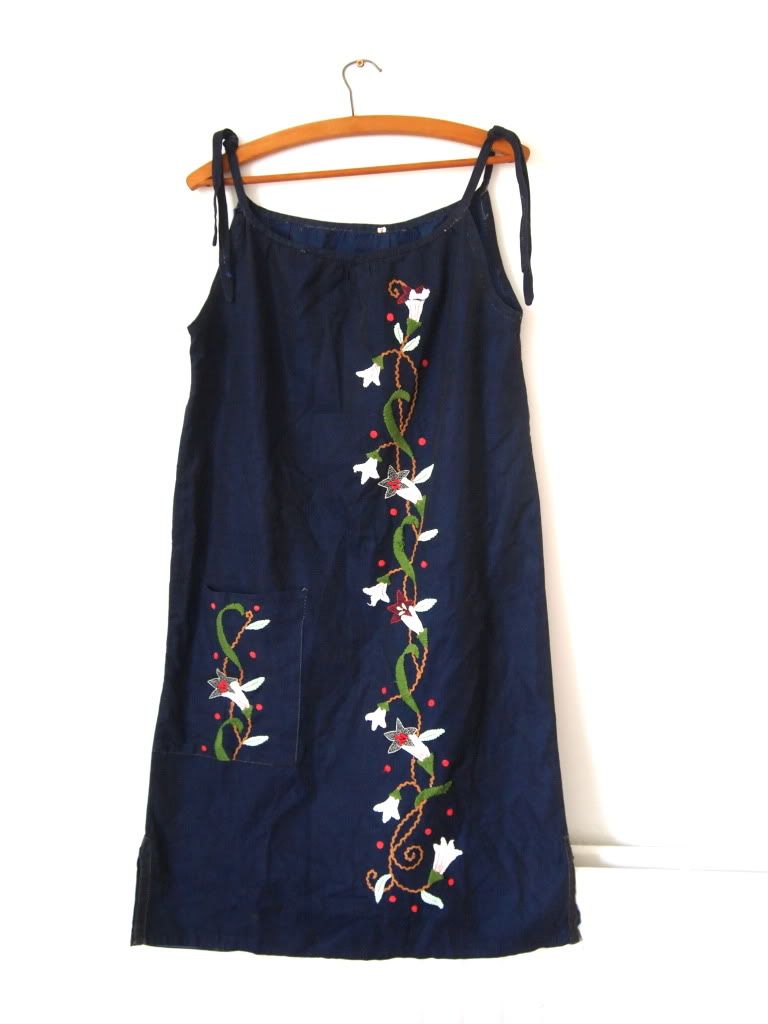 A woven plant holder/hanger.
Another terrarium for the collection.
Lots of cloth and paper flowers too. ↑ A box of these blue ones will live mounted on my wall I think, until I decide to sell them.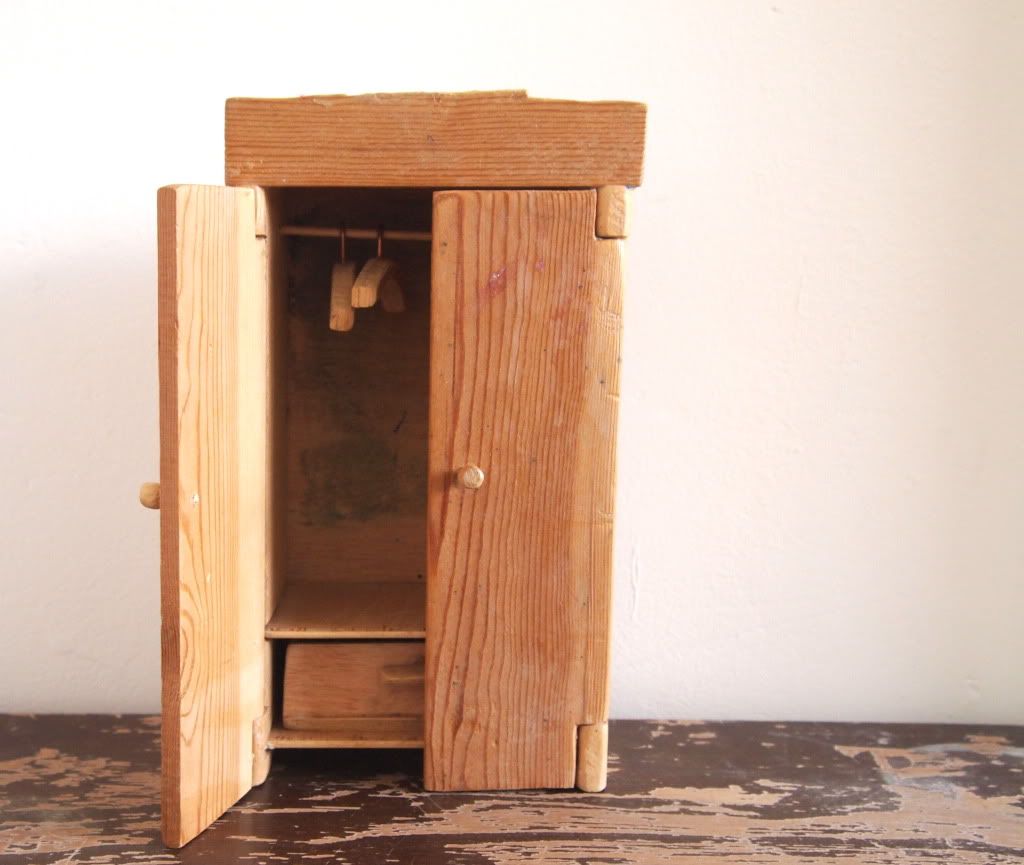 I fell in love with this tiny wardrobe, what a sausage eh? I think it was them tiny hangers what did it. ↓ Melt.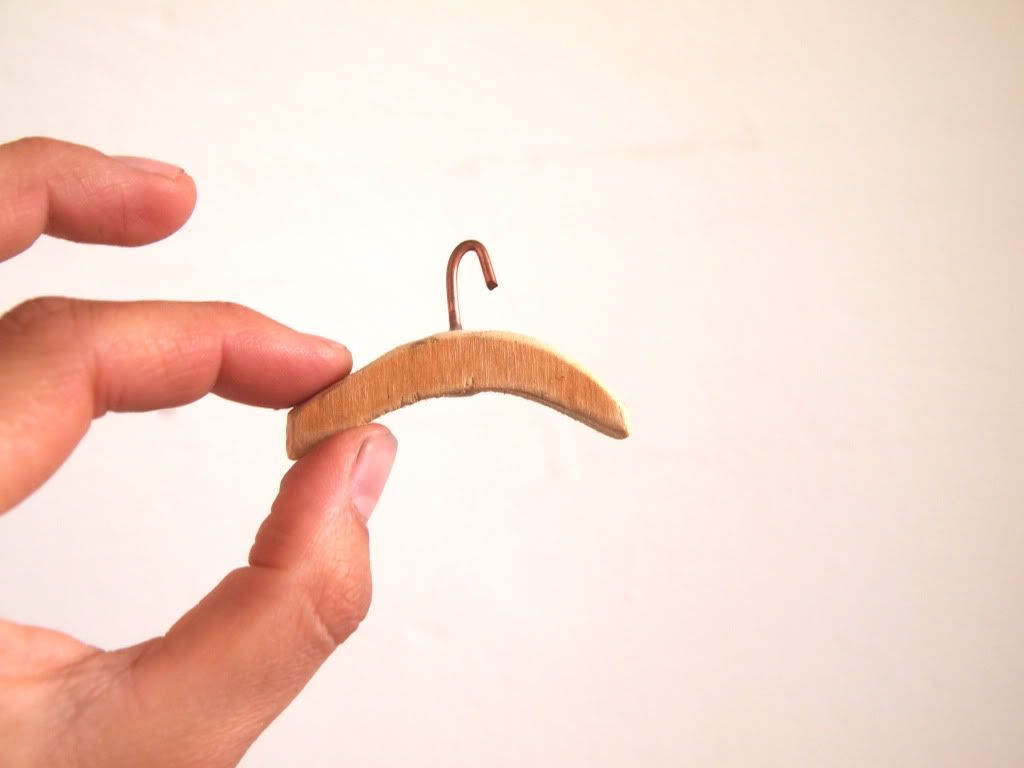 One of those things ↓

A spangly embroidery, done by hand with a wacky sense of perspective. I keep hearing people say that 'the nautical look' is very hot in interiors right now. But actually the 'Carmen Miranda in the old folks home' look is way better.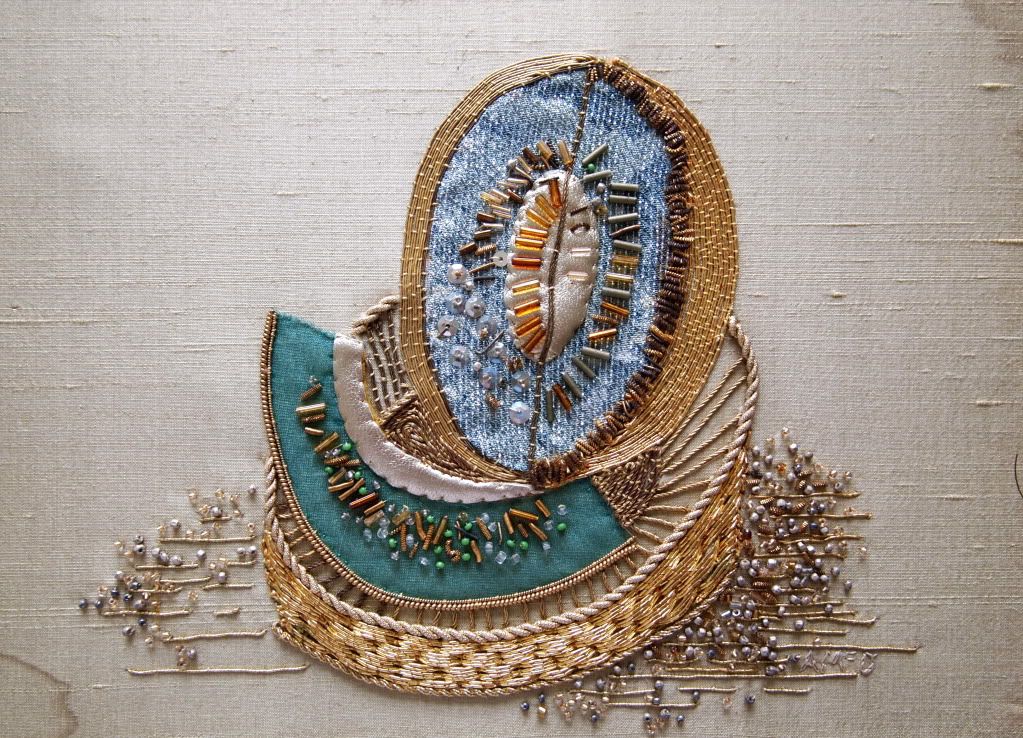 A splodgy, brooding landscape.
A jumble of tripods, just waiting for some clever sausage to turn them into lamps.
One of my favourite Danish cooking pots, in red this time - pretty perfect.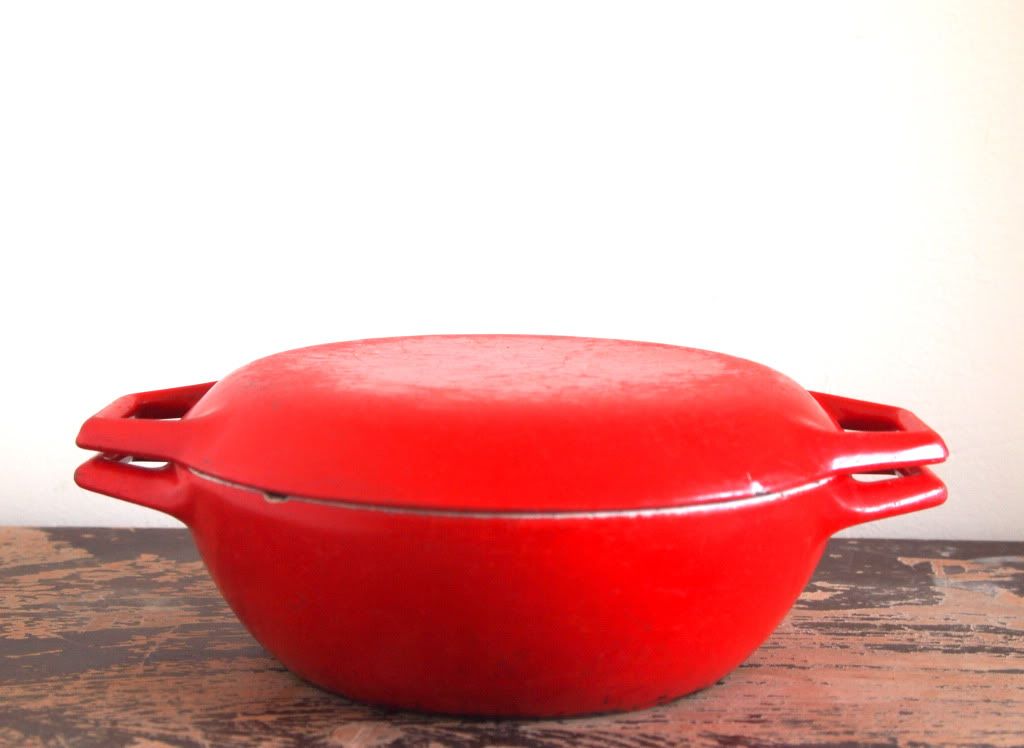 And some extremely old, extremely flaky embroideries. I reckon they're late 1800s what do you think? I love the mix of embroidery and paper and painting. Here's Jesus ↓
And here's Moses being floated down the river ↓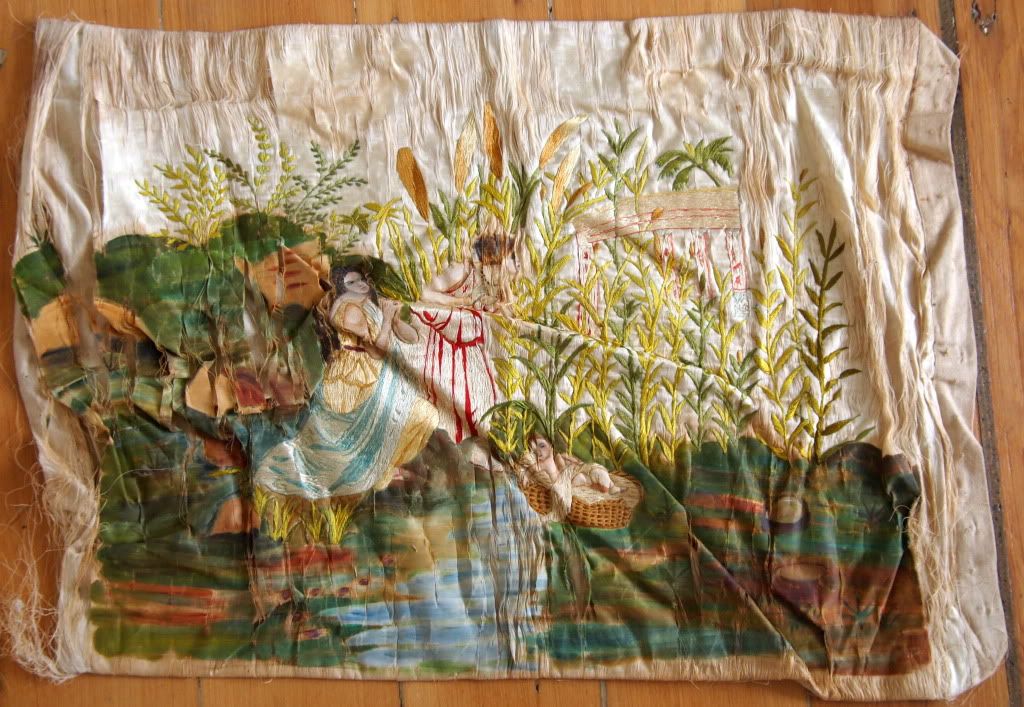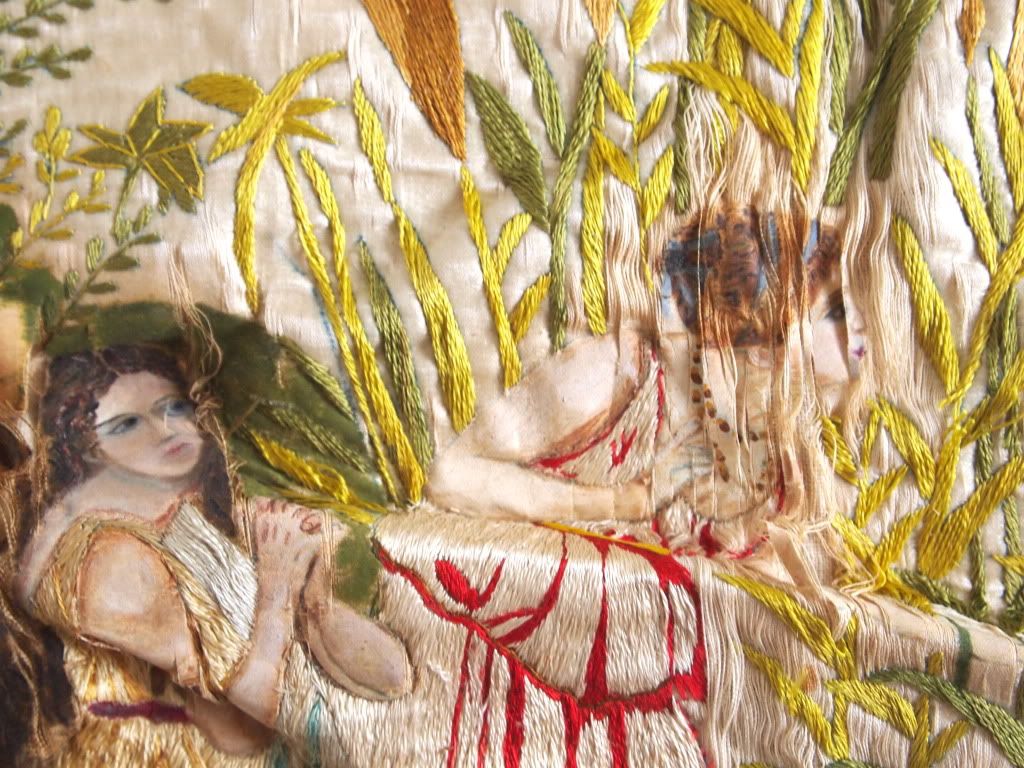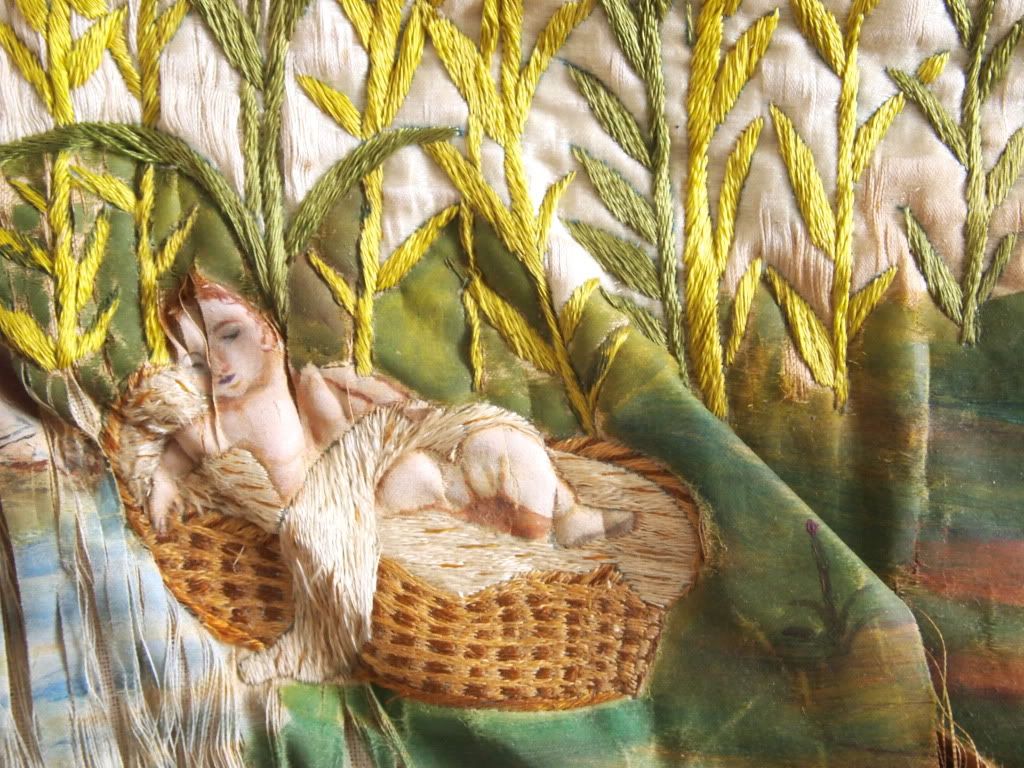 Beautiful, but very fragile too. I bought them from a splendid plummy lady - very well spoken and a little bit miffed by the general clientele of the car boot sale - who had the most gentle, dainty whippet. I imagined them going home to a big nest made of splendid dusty textiles.