I bought a little souvenir from Denmark. I was thinking of forcing Jack to buy me a
Bojesen
monkey, then I found this . . .
It's an eel spear and I adore it. It's gone on the wall. But I'm not sure which way up I prefer it displayed - what do you think?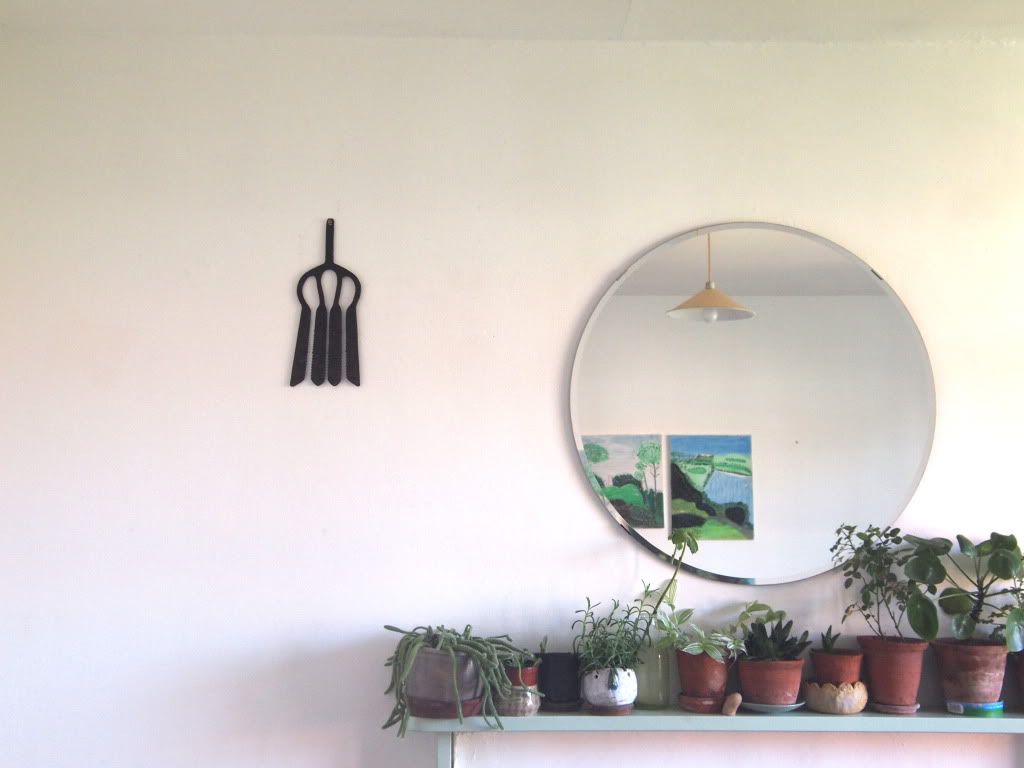 Eels always sit with their noses into the flow of water so you would use this spear with it's flat face toward the current and work across a river, the serrations are angled so they force the eel up between the prongs but don't let them out. Brutal really, sorry about that, but what a beautiful thing.
To finish: a small drawing of an eel and a brilliant
link
.