My favourite toot this week is these African rugs. Oh the patterns.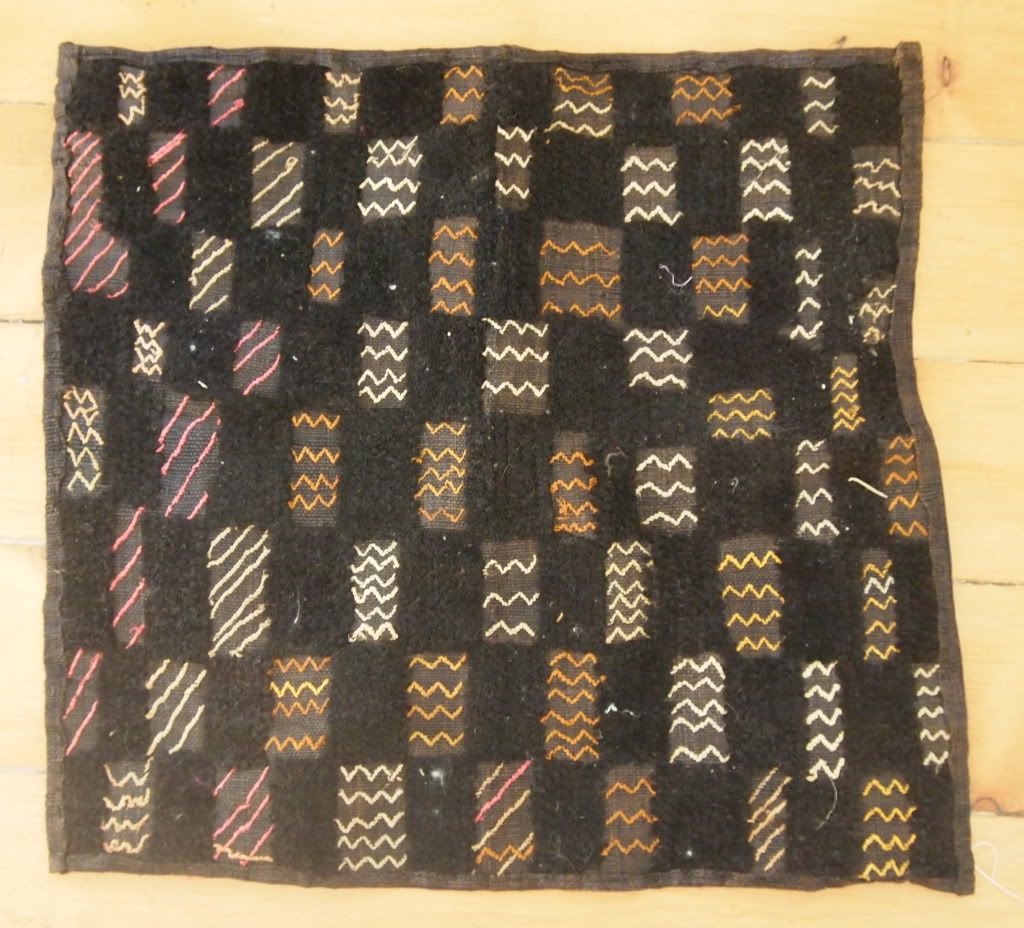 They're actually made from woven straw.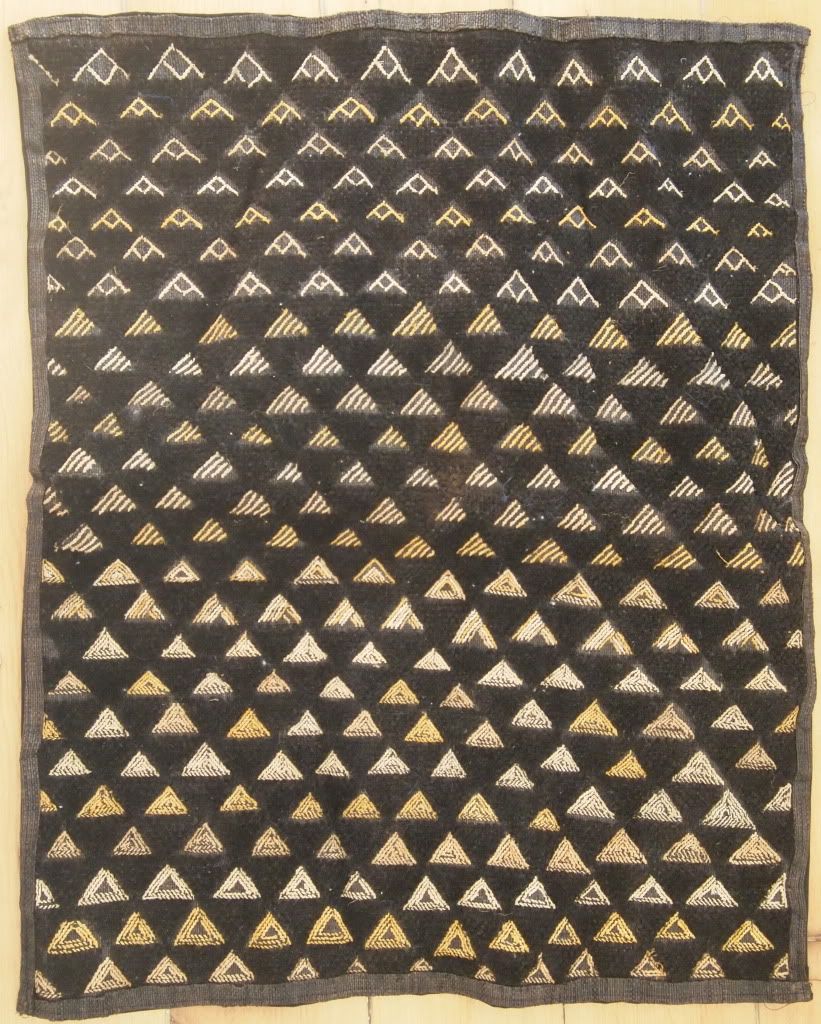 I also bought a generous amount of tin toys, mostly broken but very charming. A seal without it's ball.
A man without his head, just slightly more disastrous, but he does have an enthusiastic guide dog.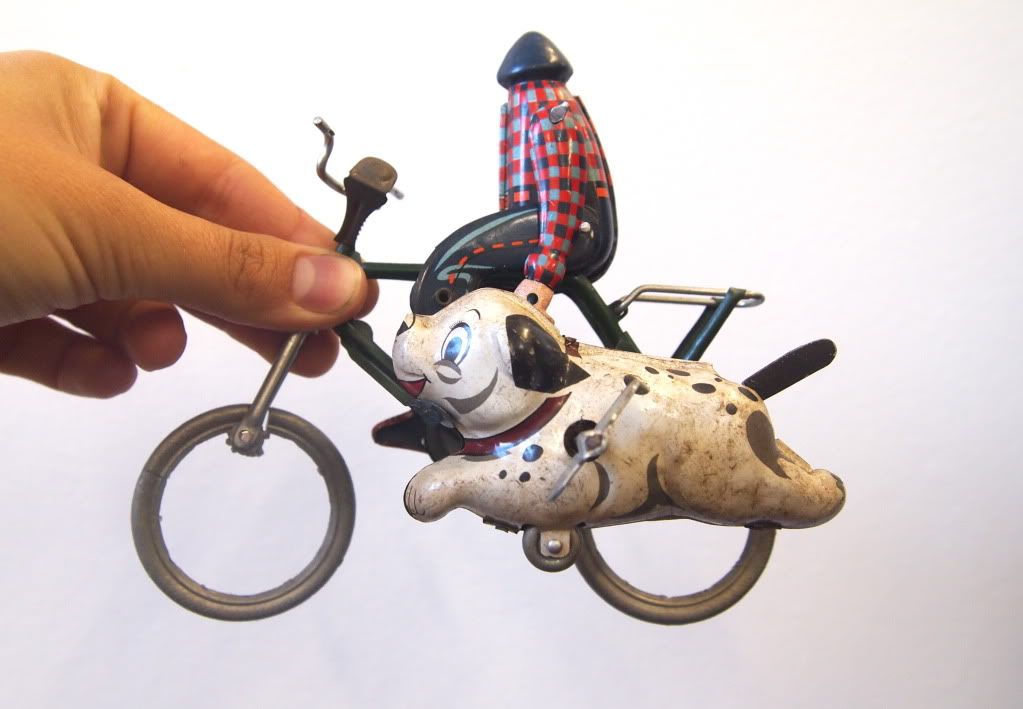 I like this joyous, skipping bear - stuck constantly upside down.
Tin tooters of the fancy variety.
And tooters of the more common variety.
I know they're more common because I have 150 of them! Hooray! All in a variety of reedy tones.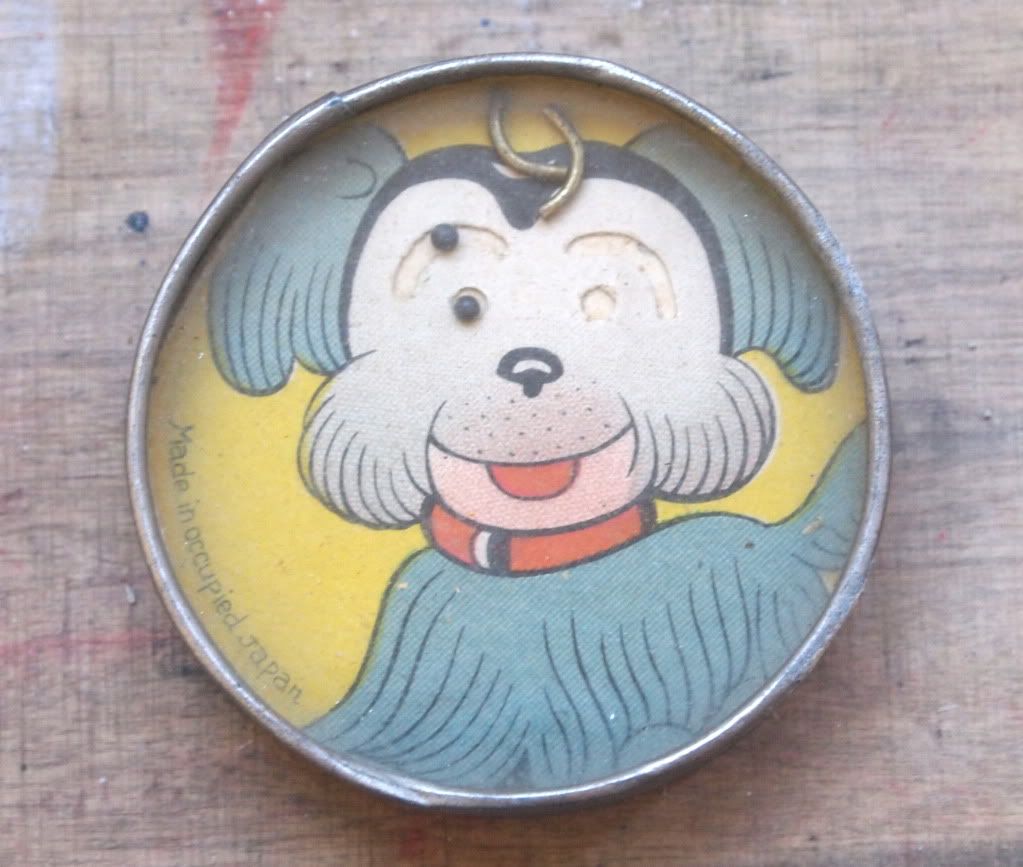 These little toys are marked 'Made in occupied Japan' which means they were made after World War II when fifty percent of Japanese exports had to be marked as such - a sort of humiliation tactic put in place by the Americans (but don't quote me on this). That's very interesting no? I did a bit of googling and found out a little. Then I stumbled upon
the collectors
: jeez sometimes I despair, I have real snobbery issues around collecting - I hate the list-type-collectors that make ugly websites detailing how to tell fakes. People, for example, who collect only things marked 'Occupied Japan' regardless of how ugly they might be. Yawn! You guys! If you want to make a list and tick some boxes come see me: I have a tax return needs doing.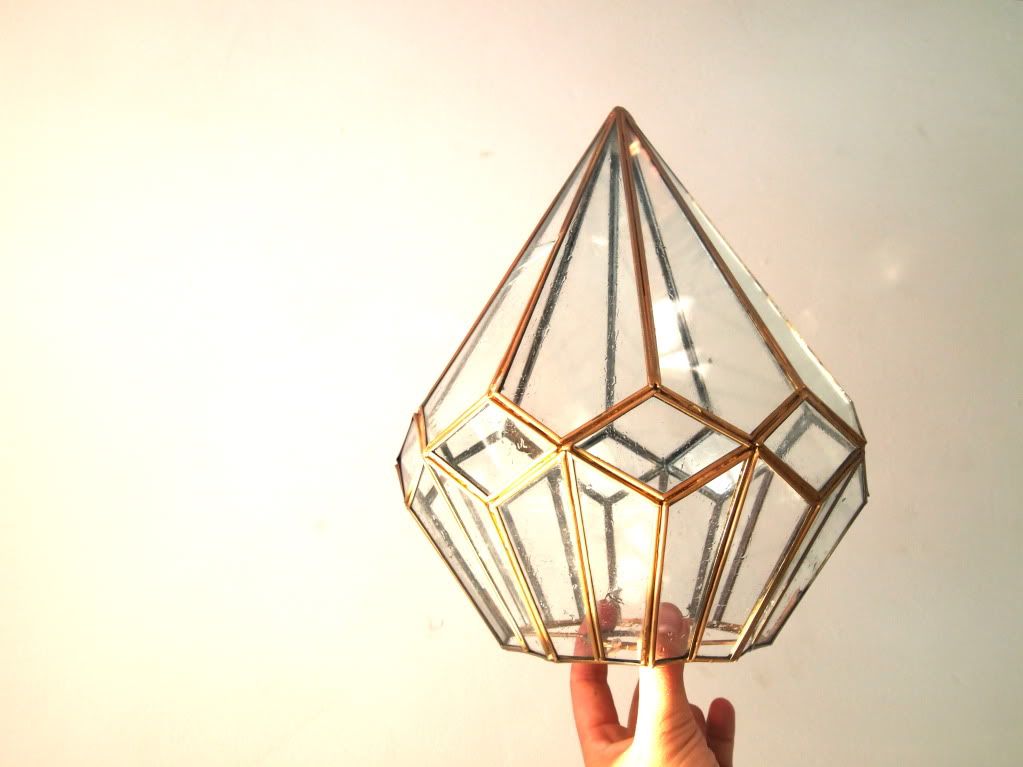 Gosh. Here's a nice glass lampshade to calm us all down.
Hope you're all having a good week. Speak soon!