Today I went to the Sweeps Festival in Rochester - an outing planned by that lovely beast
Ali
. It were dead good.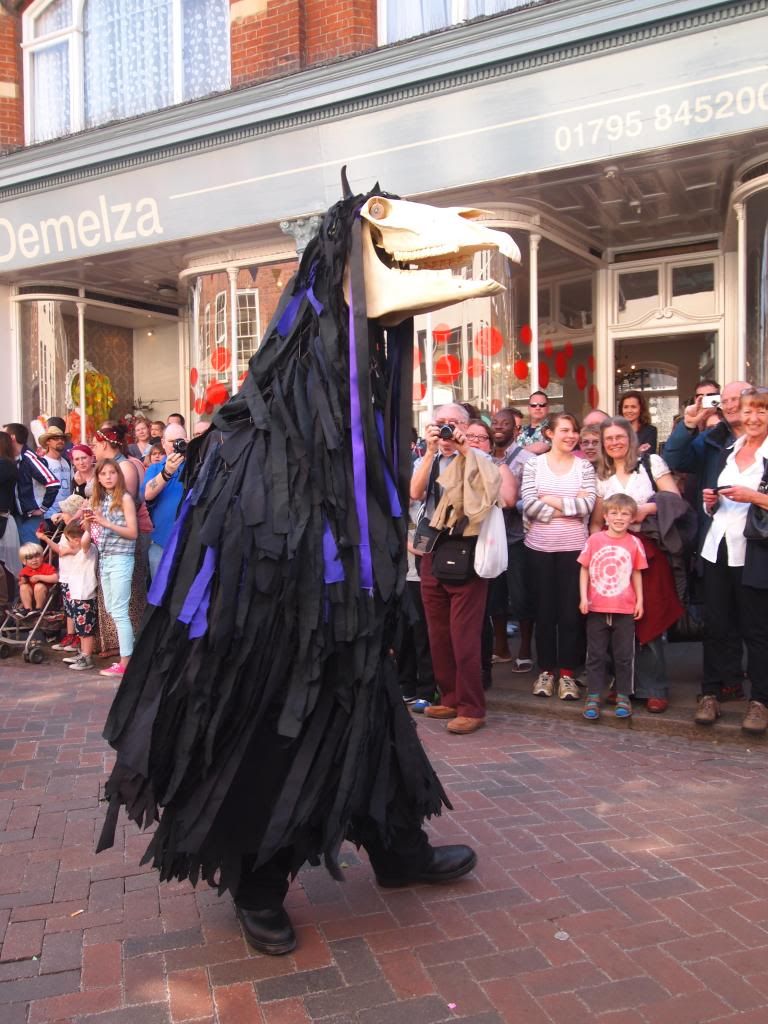 We all got kissed by the
Jack in the Green
(who is my favourite) and I got gifted with ivy . . . which I didn't realise was for fertility until after I took it. I love folk traditions, they're so inspiring and bizzarre.
Do you have a favourite folk tradition or character?