I made a new friend! It's called the Starfriend: the name suits I think. Sometimes it also gets called 'the person with the long head', Whatever you call it: it's a funny leggy beast.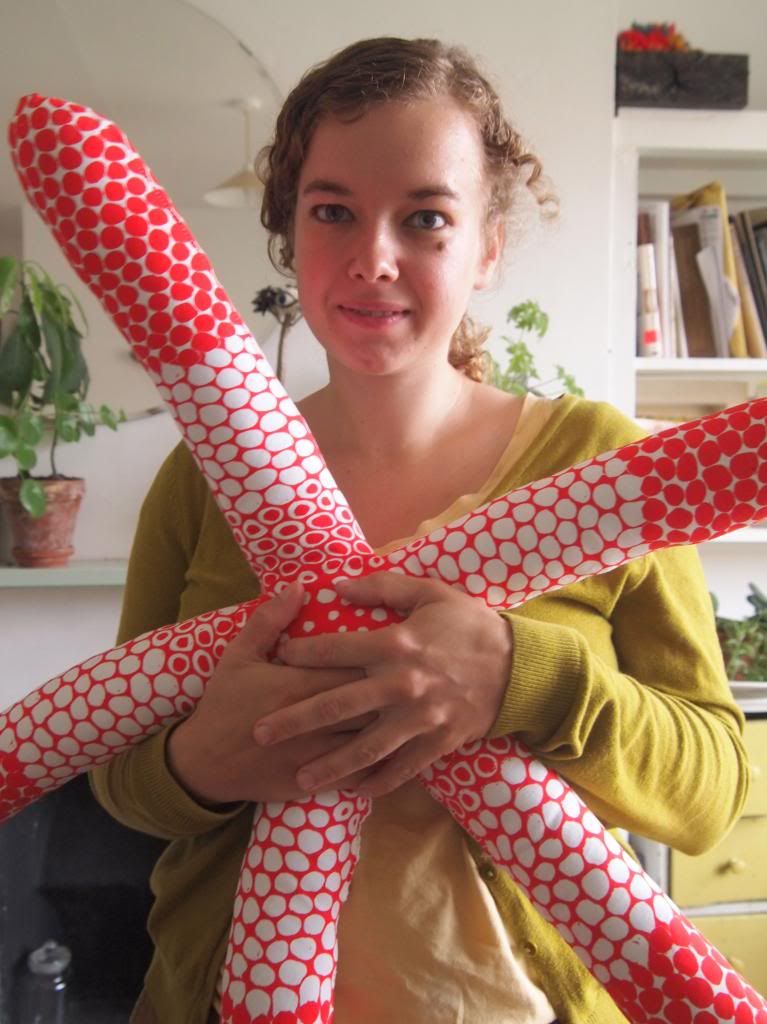 The Starfriend's mostly just been hanging out in our house getting cuddles. But this weekend we took it to be in it's natural habitat: the beach. Which it loved. Obviously.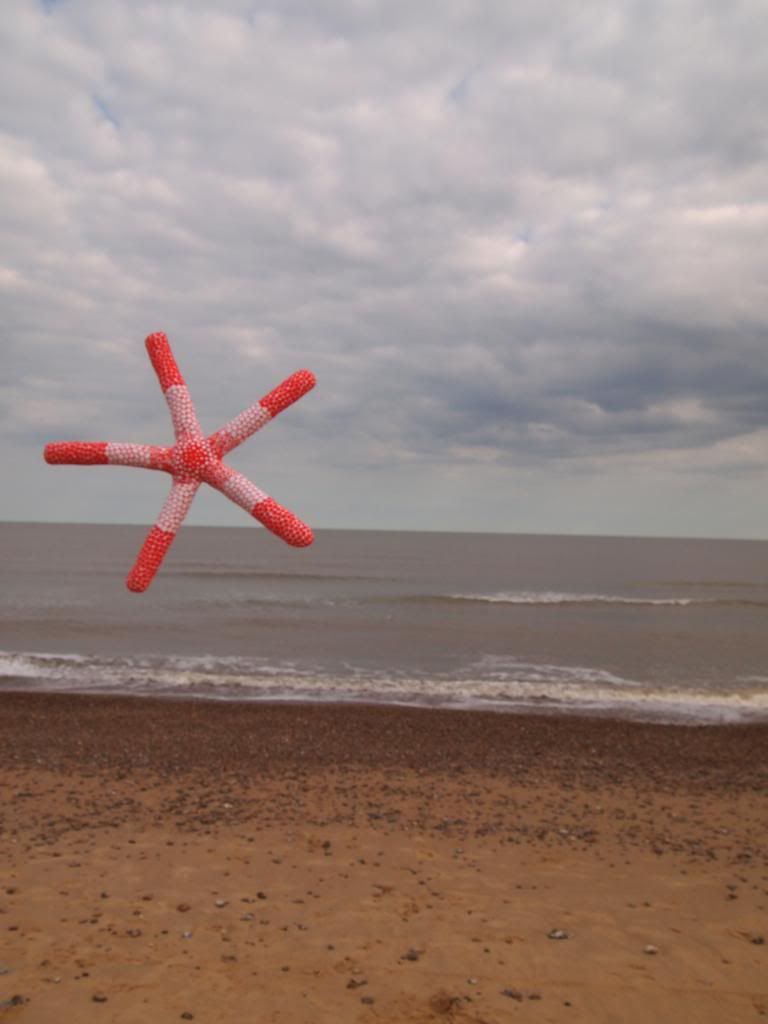 It flew around a lot and Jack had a snooze with it . . . until I woke him up with a nice, cold, salty cuddle.
I'm getting a few whipped up for a pop-up shop on Colombia Road soon. Which is dead exciting. And I'm also working on another little friend - because I seem to work mostly in trilogies. And soon I will also sell them in my Etsy. What do you think?
The cuddly empire grows.