Not the muscular sort of Staffie pup but these boggle eyed Staffordshire whimsies - which I have a soft spot for. More specifically the amazing gang of them that hang out at
Gabor Cossa
in Cambridge, an antiques wonder-cave run by the most wonderfully camp man.
I like them! I like that they come in pairs and that they're all similar but not the same. One day I will own some.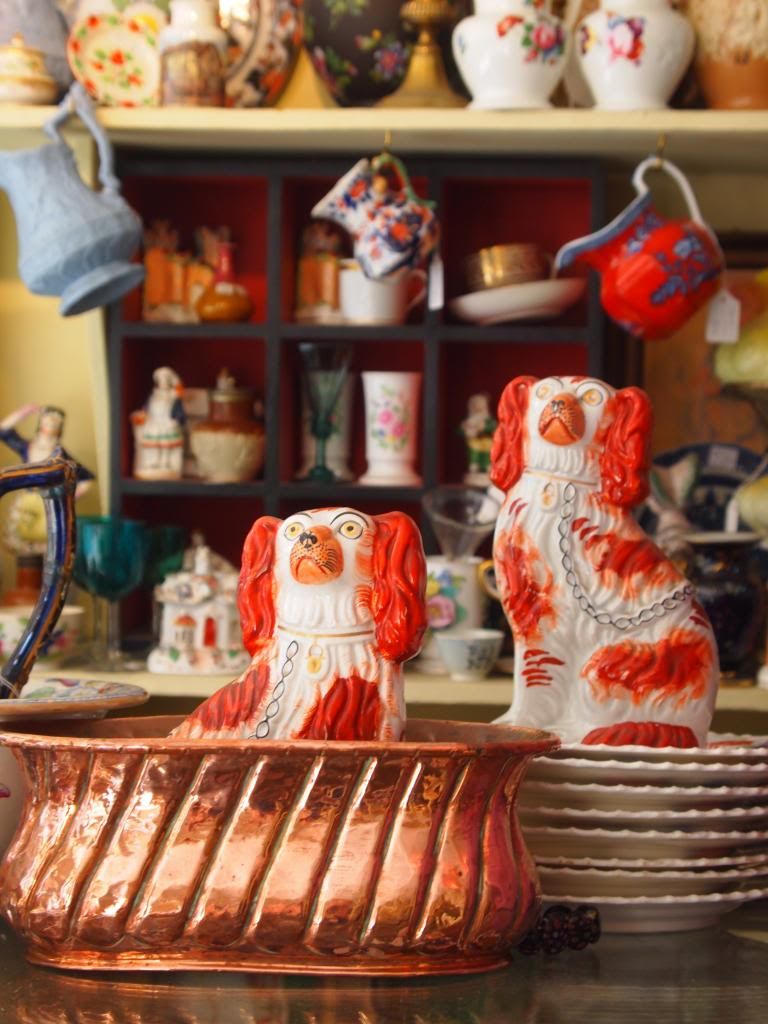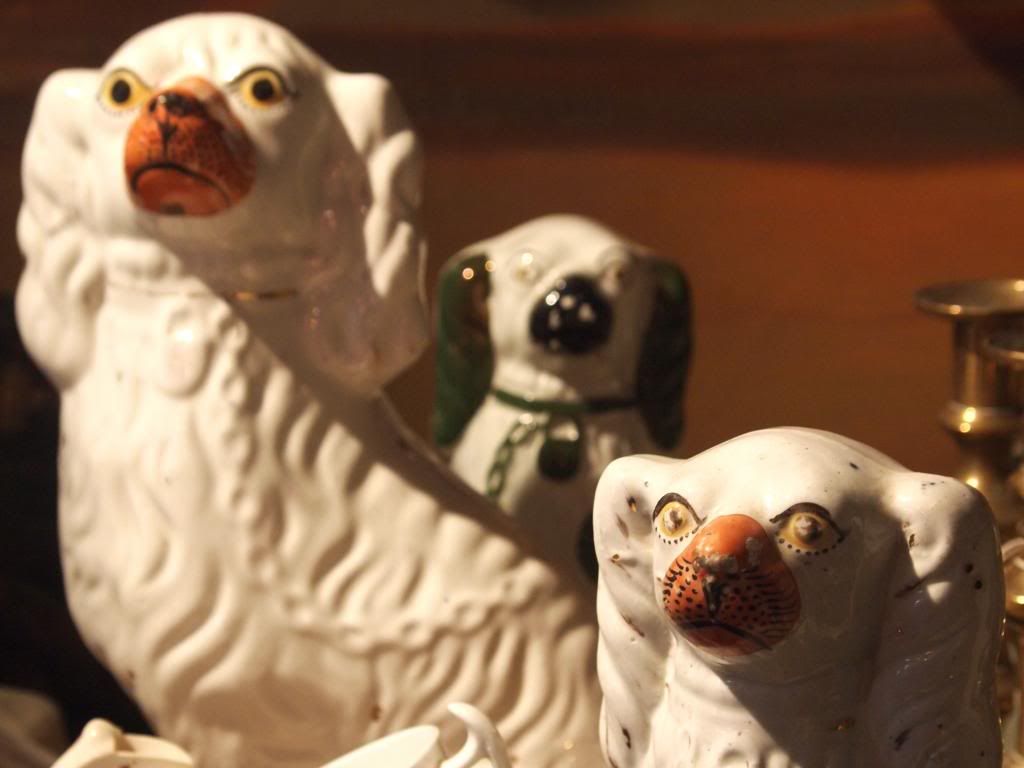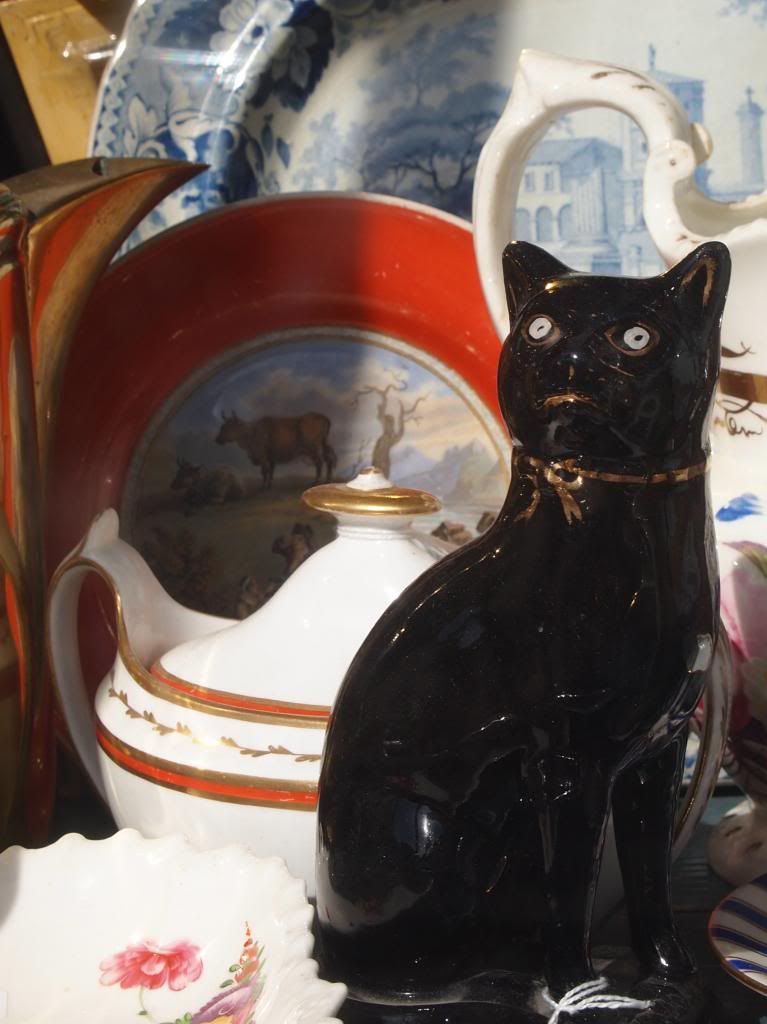 And there's one cat in the window that looks like it could really hold it's own.