There are more and more plants in the shop these days. And yesterday I managed to get hold of some air plants. Clever little brutes they are - growing without roots - and so handsome too.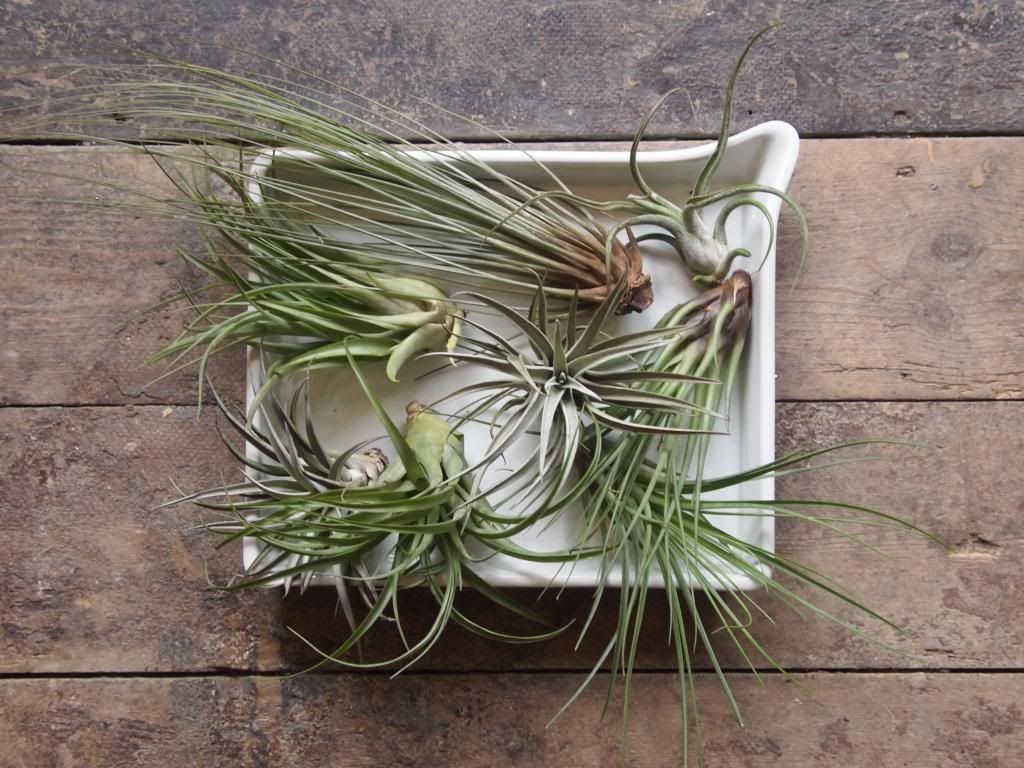 Air plants survive with just a spritz of water - which is dead satisfying, after I spritzed them I ended up spritzing most things in the shop. Spritz.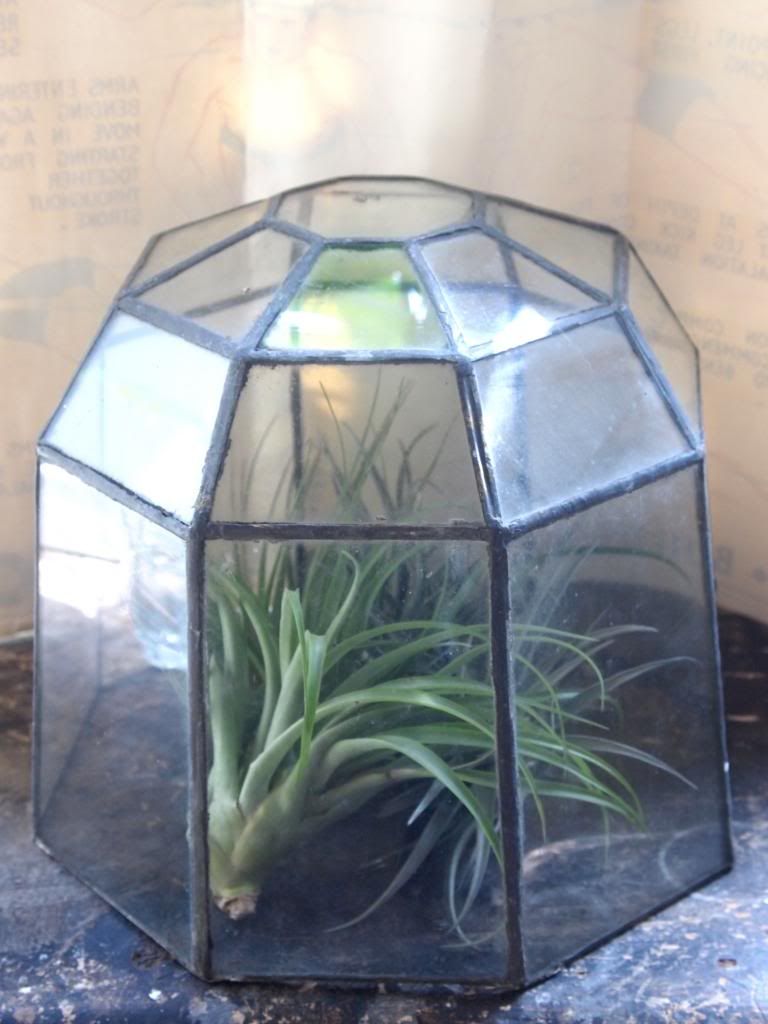 A member of my terrarium collection going to good use.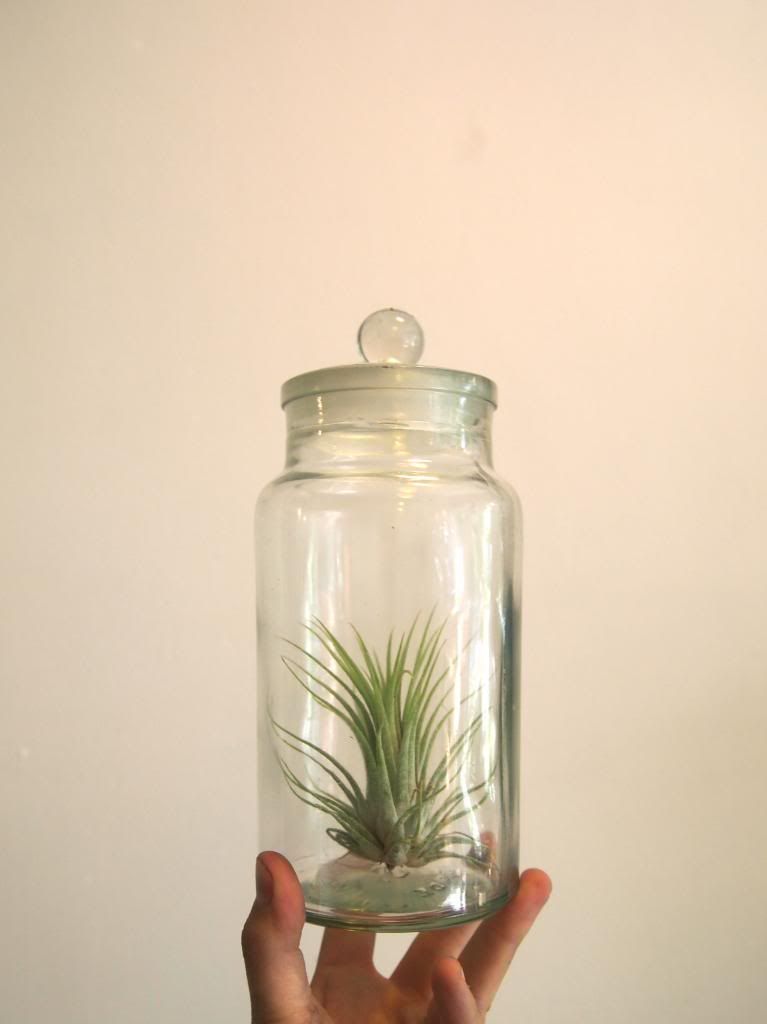 And also some jars to house the new babies.
It's like Pinterest round here.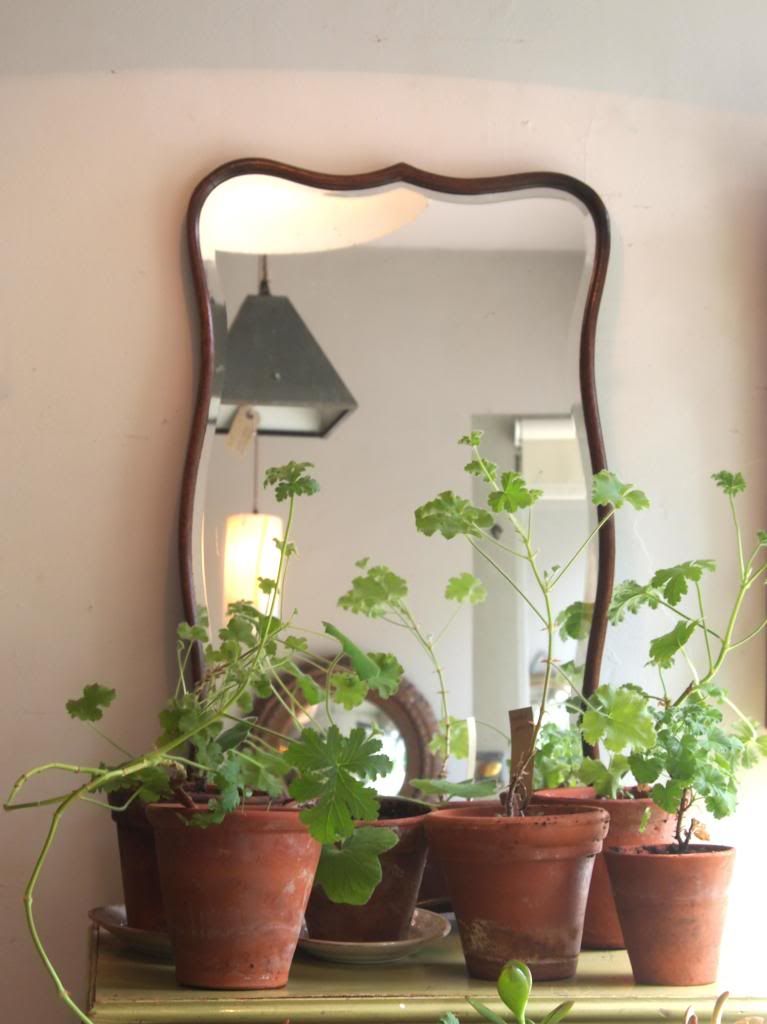 Some home-grown geraniums - all leggy and wonky.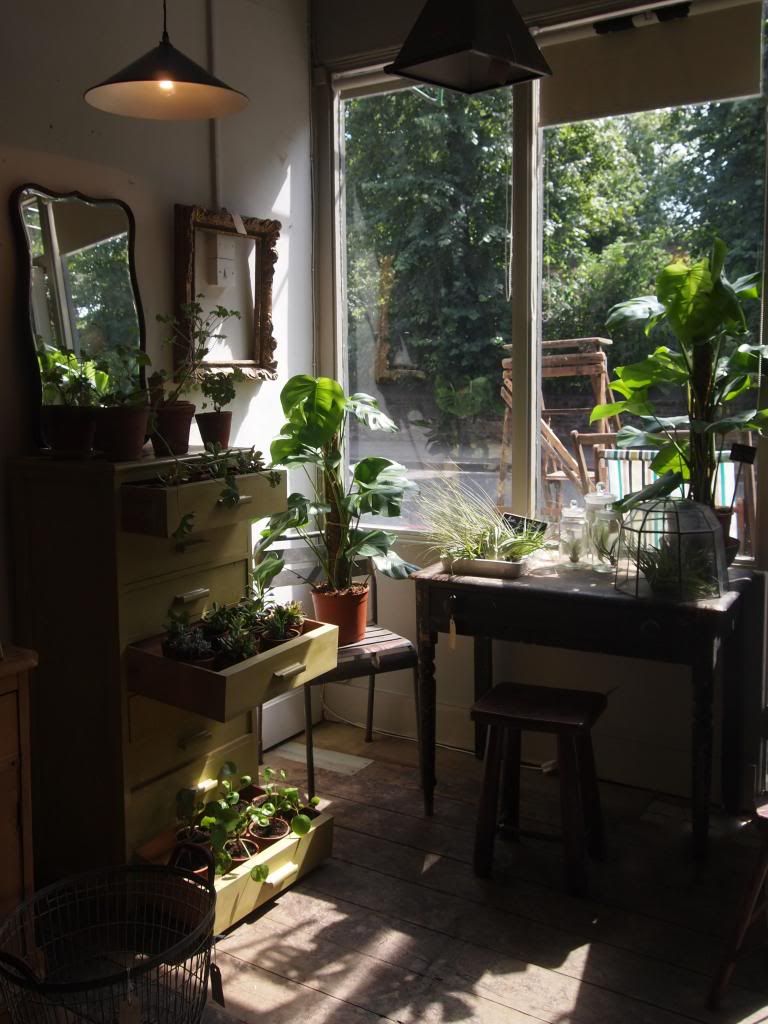 A corner of the shop is set up like a crazy botanists workroom now.
Come visit the shop,
and take a peek at our humble new website.