Ok - this is the second holiday post in a row, pretty sickening I know but I'm going to post it anyway..
We went to Istria in Croatia and it was awesome, a real holiday - none of that
cycling stuff
, just pure lazing and eating.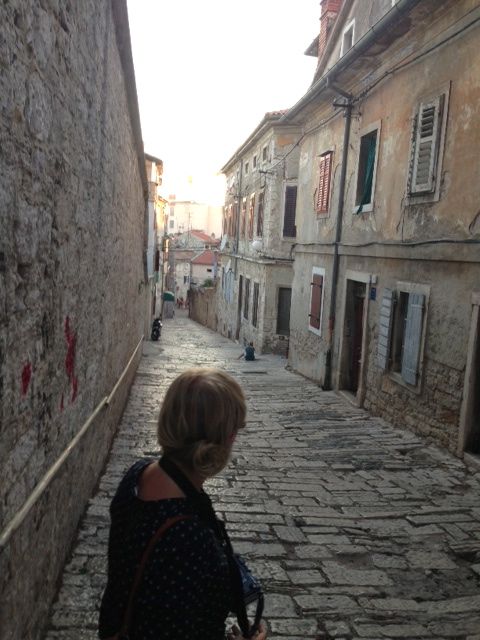 We stayed in Pula
And rode a scooter around the coast.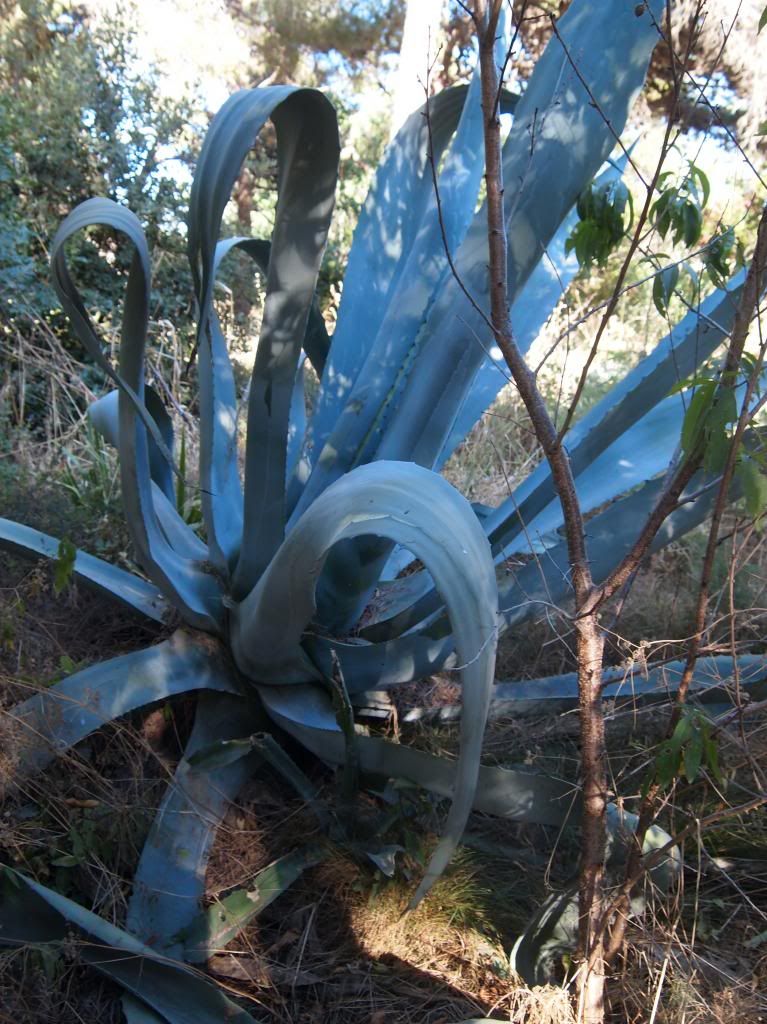 This Aloe was taller than me.
We snorkled a lot - looking at sea creatures.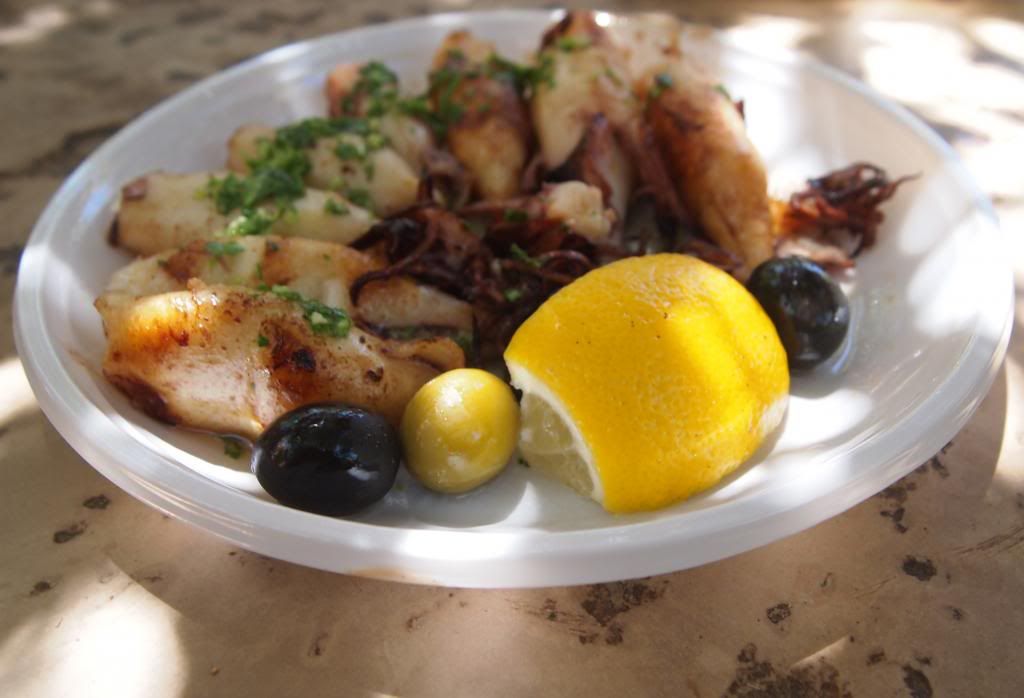 Then eating sea creatures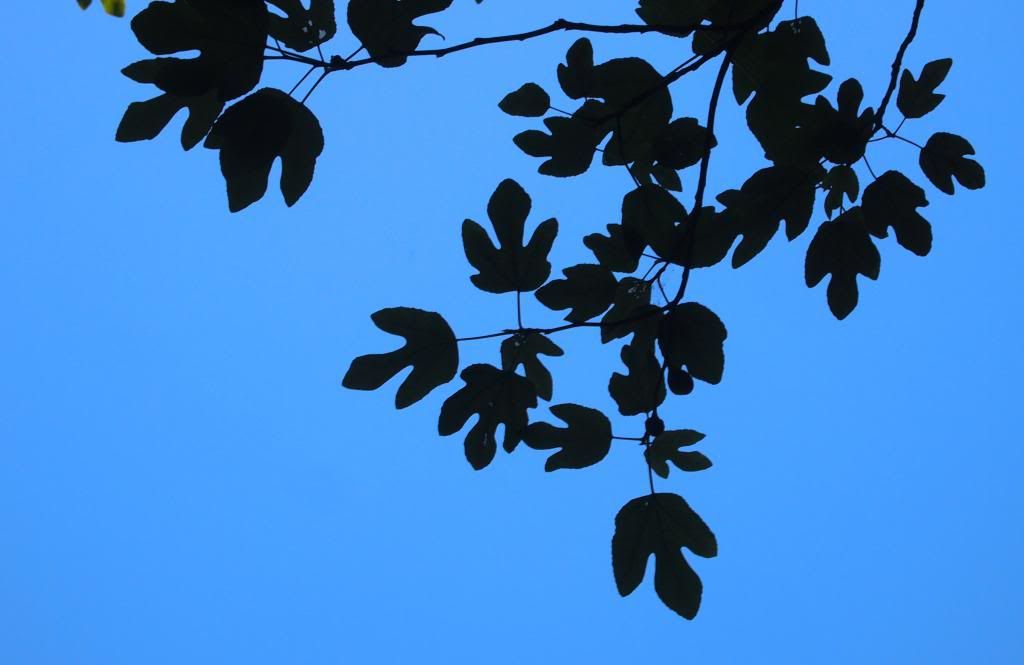 It wasn't fig season unfortunately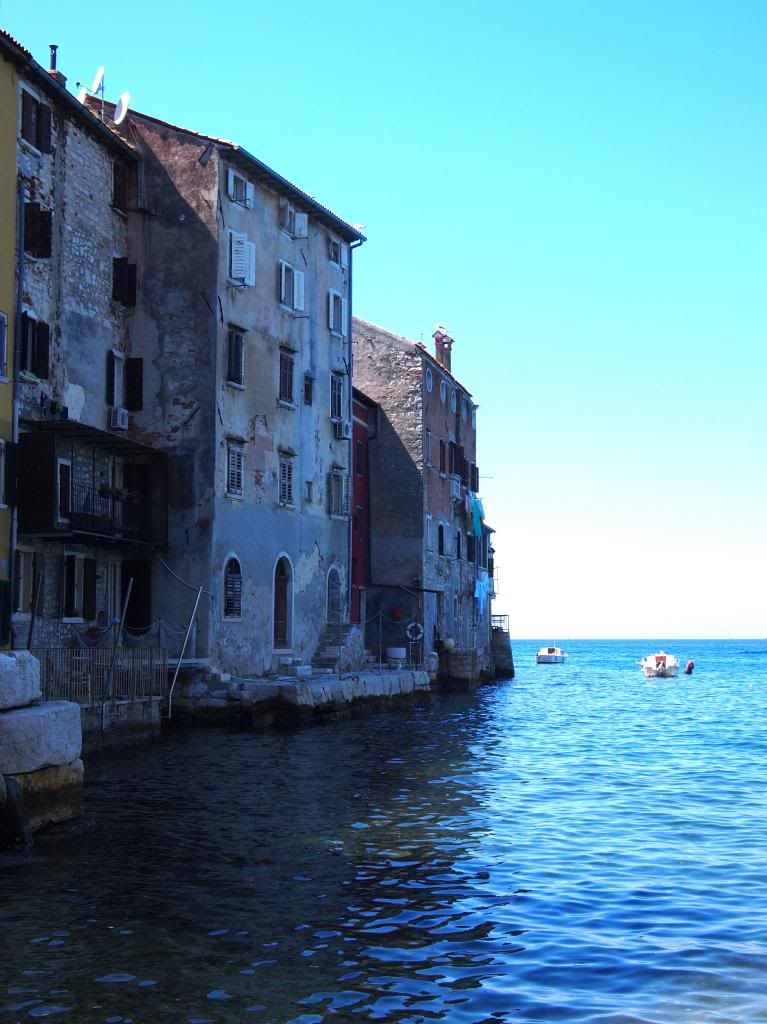 The sea at Rovinj, where we ate mussels and swam from the rocks
There was a lot of beautiful scenery to look at and we did escape and explore a bit but mostly it was just a real real holiday! We stayed in a naff (but air conditioned) apartment overlooking an ancient square where people relentlessly sold plastic tat to kids and sometimes there was a stage with entertainment - and the entertainers always wore lycra. And you could buy fake designer stuff everywhere and look at tanned people sauntering around in weird neon shorts. And we went on a boat trip with free alcohol where they played Celine Dion (Titanic song included) and conducted a loudspeaker tour in four languages. And I loved it. And I'd like to say I loved it in a middle-class ironic sort of way . . . but actually I just loved it.