I got a bag of Kanga from the boot the other day. They're traditional African wraps, used for many things: skirts, headscarves, baby slings. I really like their bold, simple patterns, with the border format and the small Swahili moral written on each one. Such a nice thing.
Anyway - here are the best Kanga for you . . . I tried to translate the morals and had quite a good success rate but some are a little baffling.
I hope you like them too.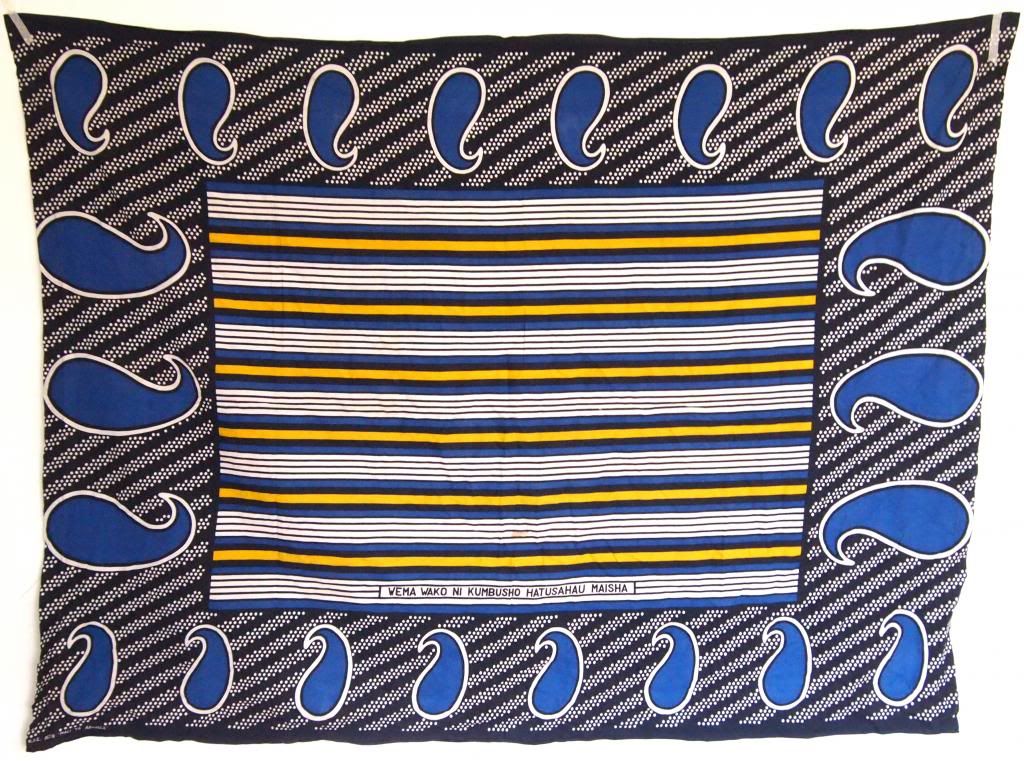 Wema wako ni kumbusho hatusahau maisha
'Your kindness is a reminder we forget life'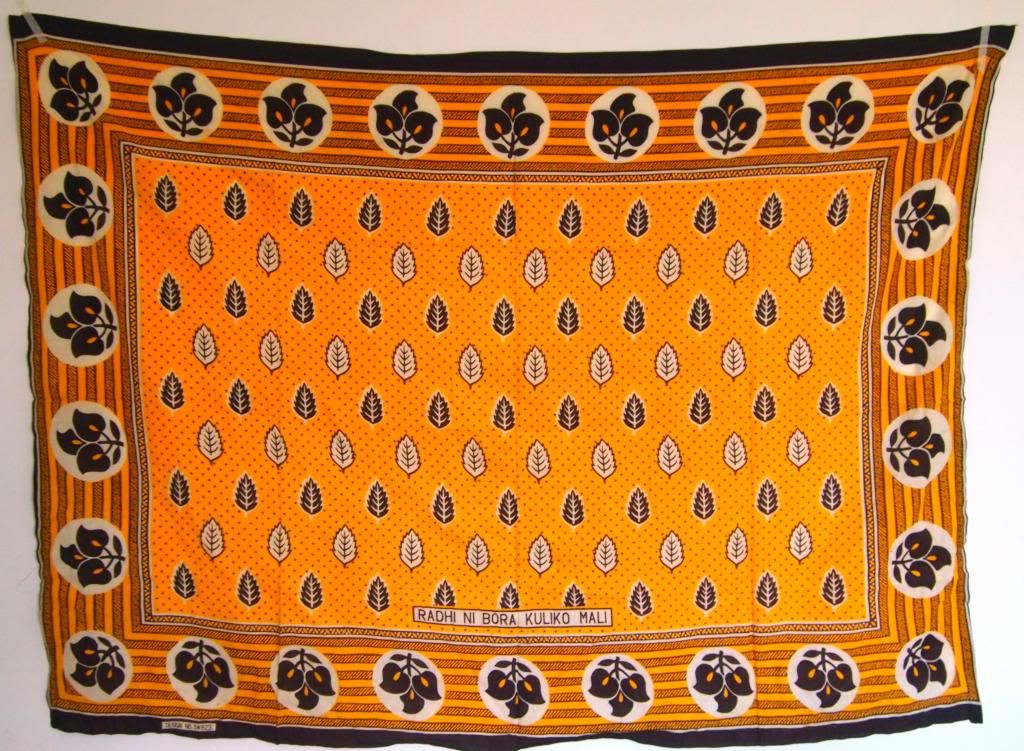 Radhi ni bora kuliko mali
'Pleasure is better than wealth'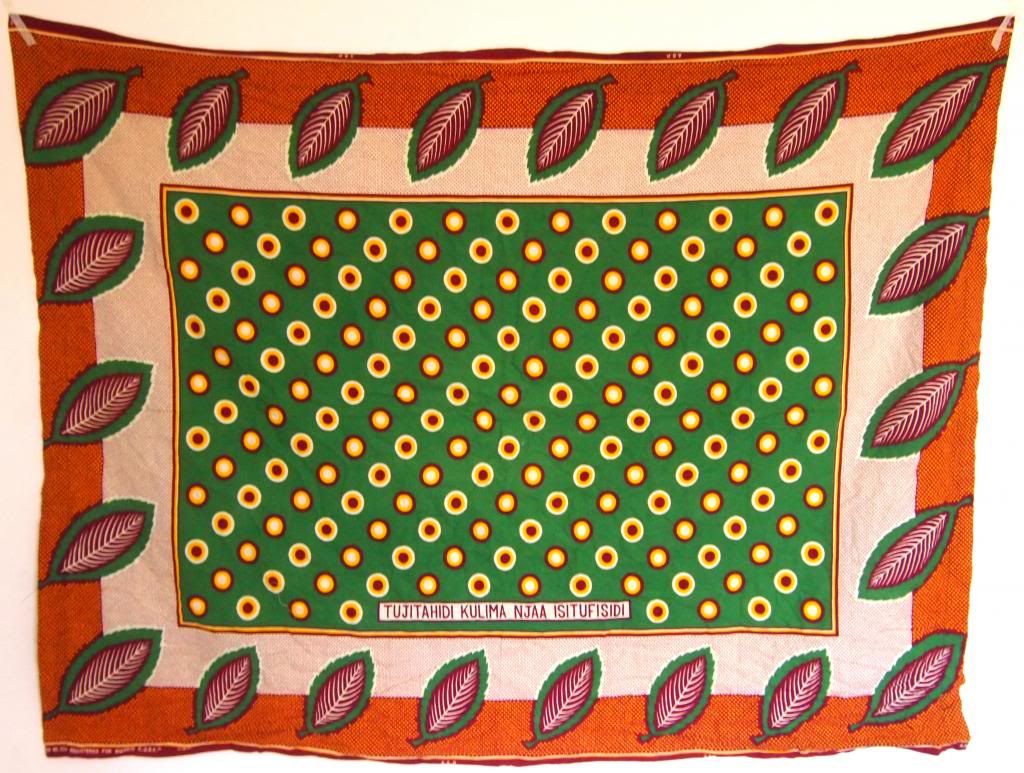 Tujitahidi kulima njaa isitufisidi
'Strive to cultivate hunger isitufisidi'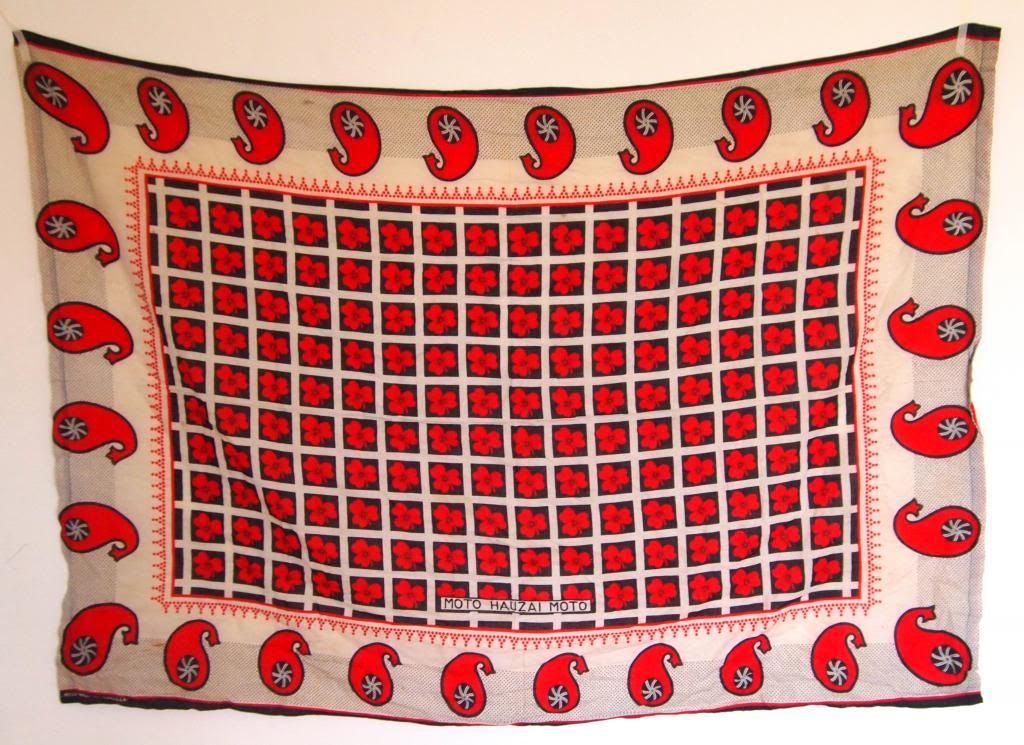 moto hauzai moto
'fire does not bear fire'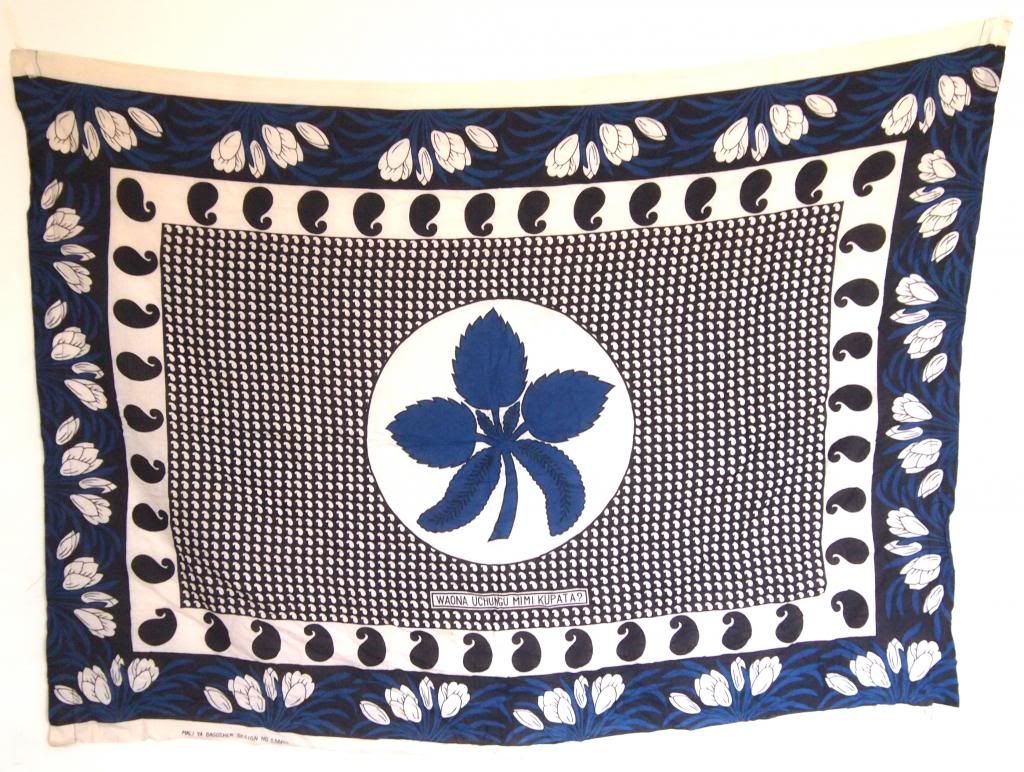 waona uchungu mimi kupata?
'See the pain I get?'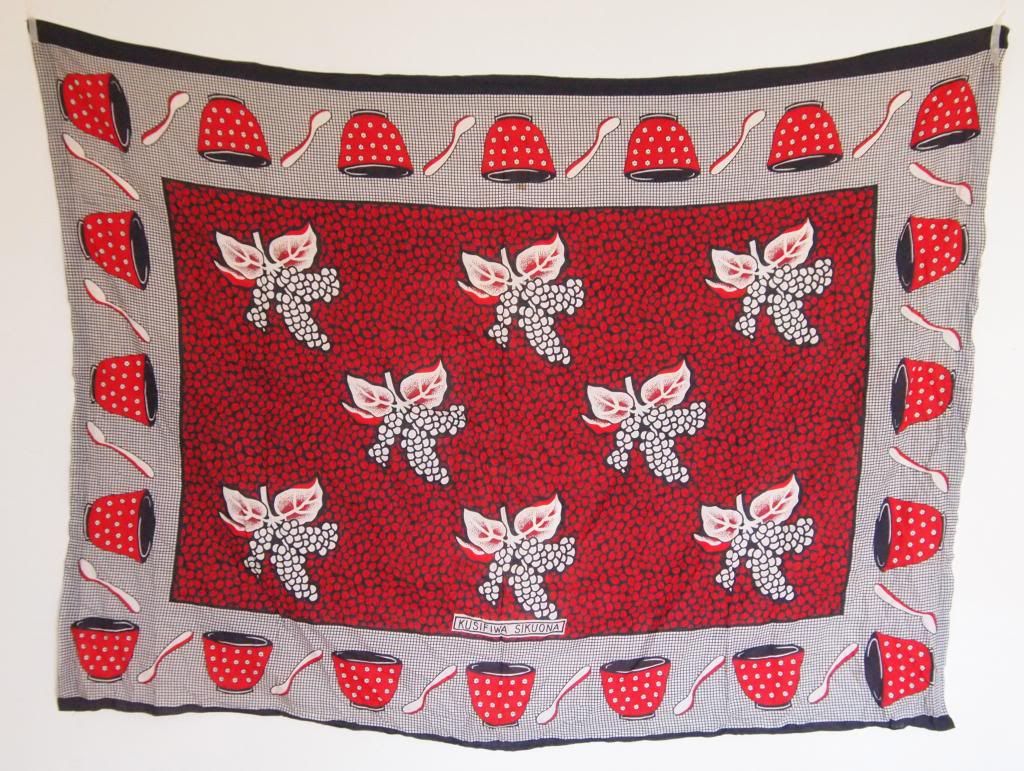 kusifiwa sikuona
'praise found'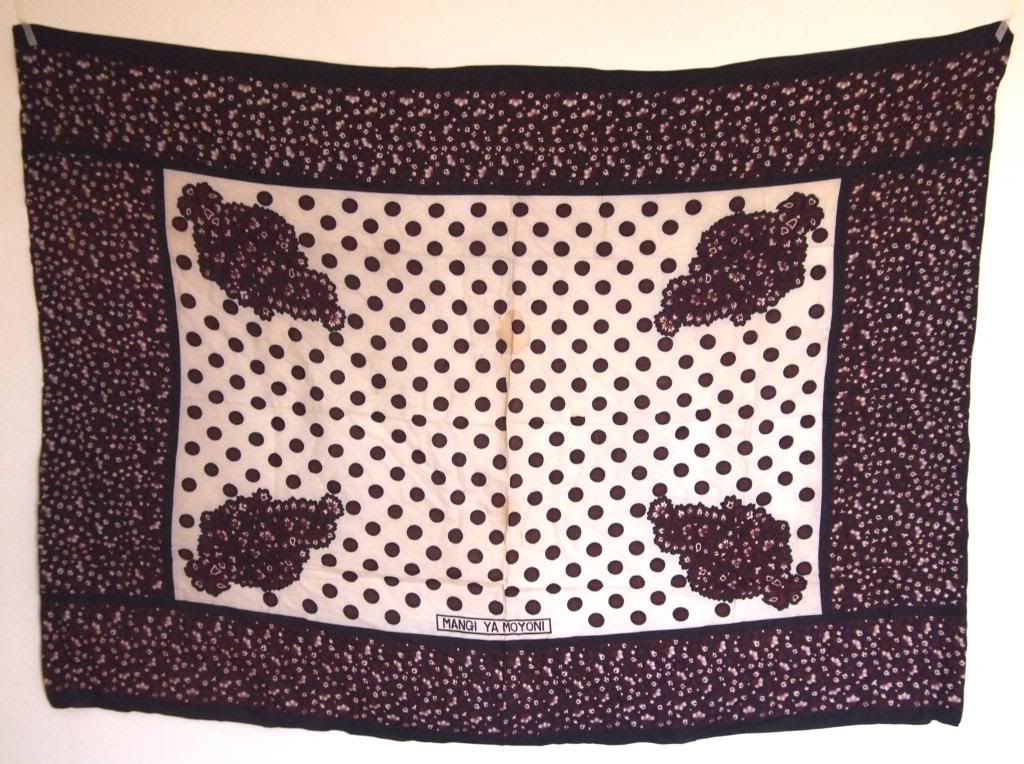 manga ya moyoni
'manga heart' . . . hmm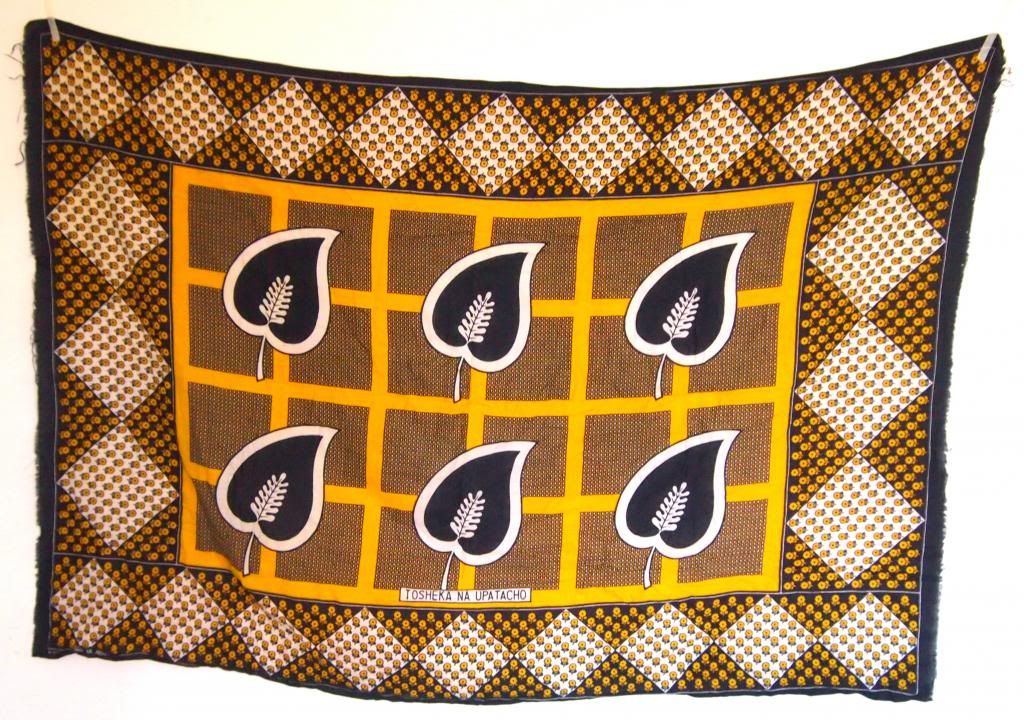 tosheka na upatacho
'satisfied with upatacho' . . . I don't know what upatacho is, sounds pretty satisfying though.
I like them so much I sellotaped one to my wall by my bed - then it fell on to me in the night and I had the strangest dream.