Here is the last friend in the gang - it's a turtoise. It's a characterful small beast, all lollop and bibble-bobble with it's tiny limbs.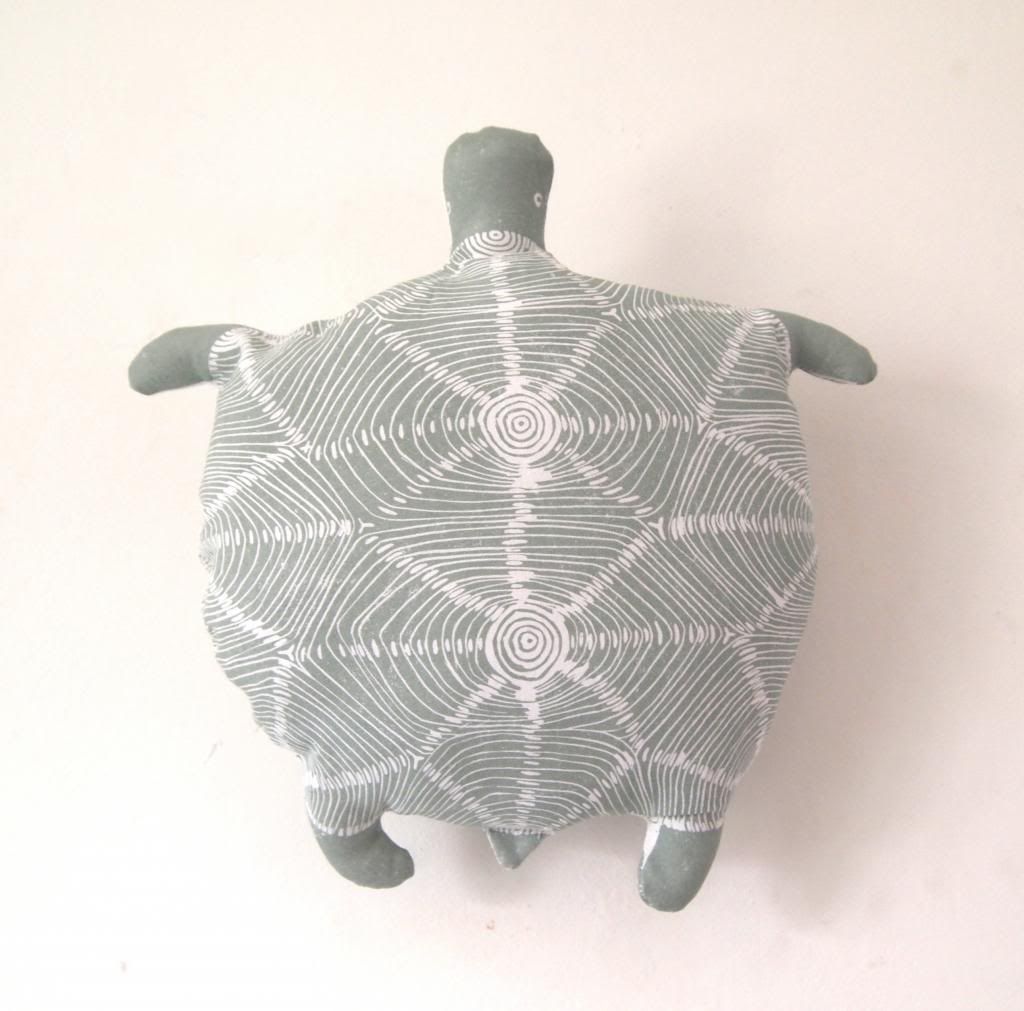 I will photograph it better soon - it's got quite a glorious undercarriage. I've been a bit busy in my nest stuffing and sewing. With only the radio for company.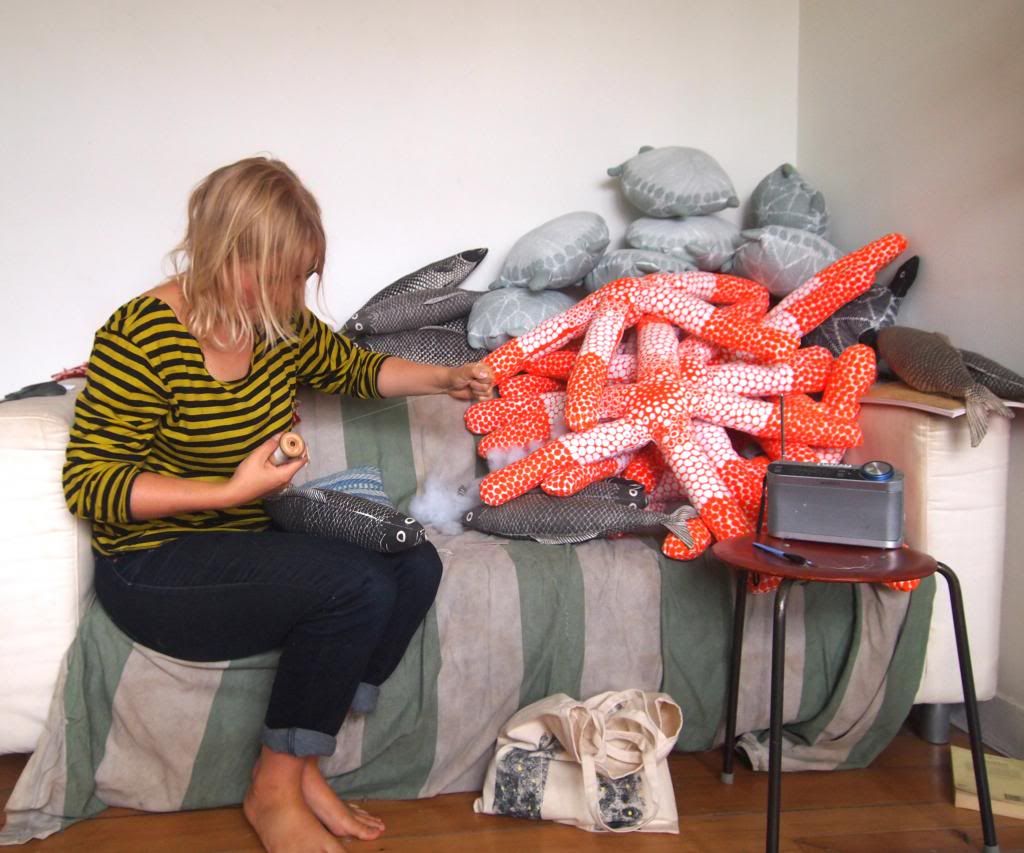 Soon they're all going into a Designers Makers
pop-up on Colombia Road
. Where I think they'll fit in rather well.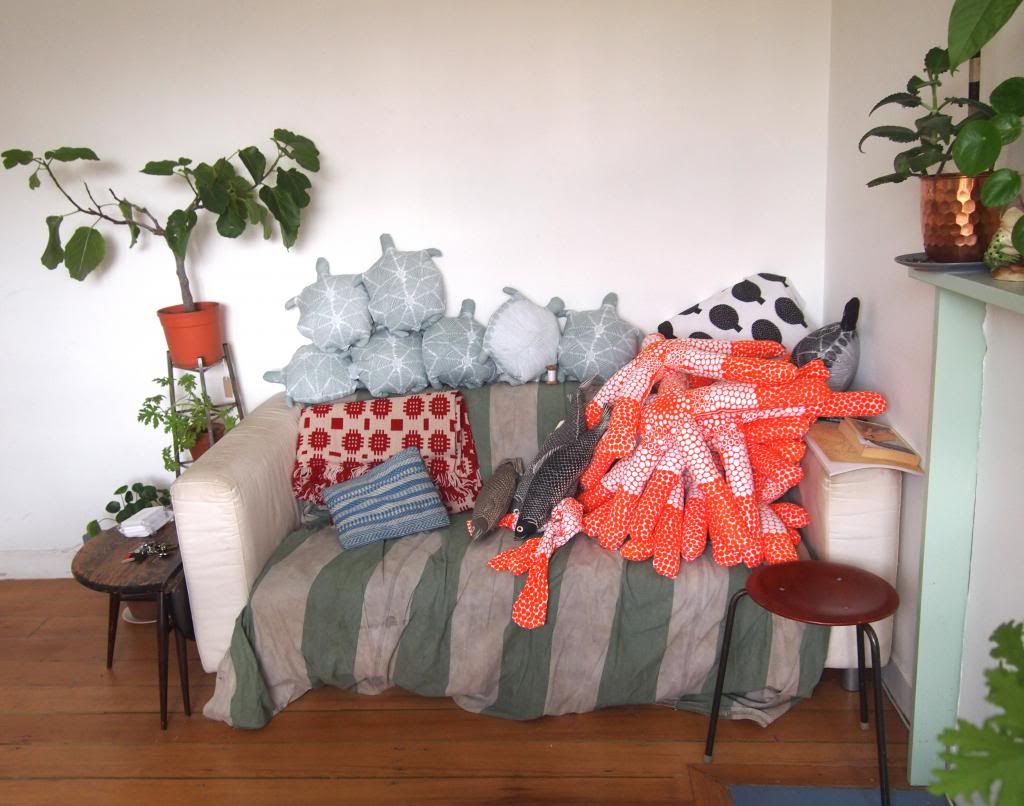 All those cuddly folk lying around comatose on my sofa: it's like an exotic, underwater opium den.
So there you go - a triptych. Very good.