Yes these are the best bits. This might look like a cheap Indian purse but let me tell you something . . . it's a little known fact that Alfred Wallis spent some time in India - a gap year of sorts - and this week I was lucky enough to find one of the very rare works from this period of productivity. Gee wizz.
I also found a tiny tea set.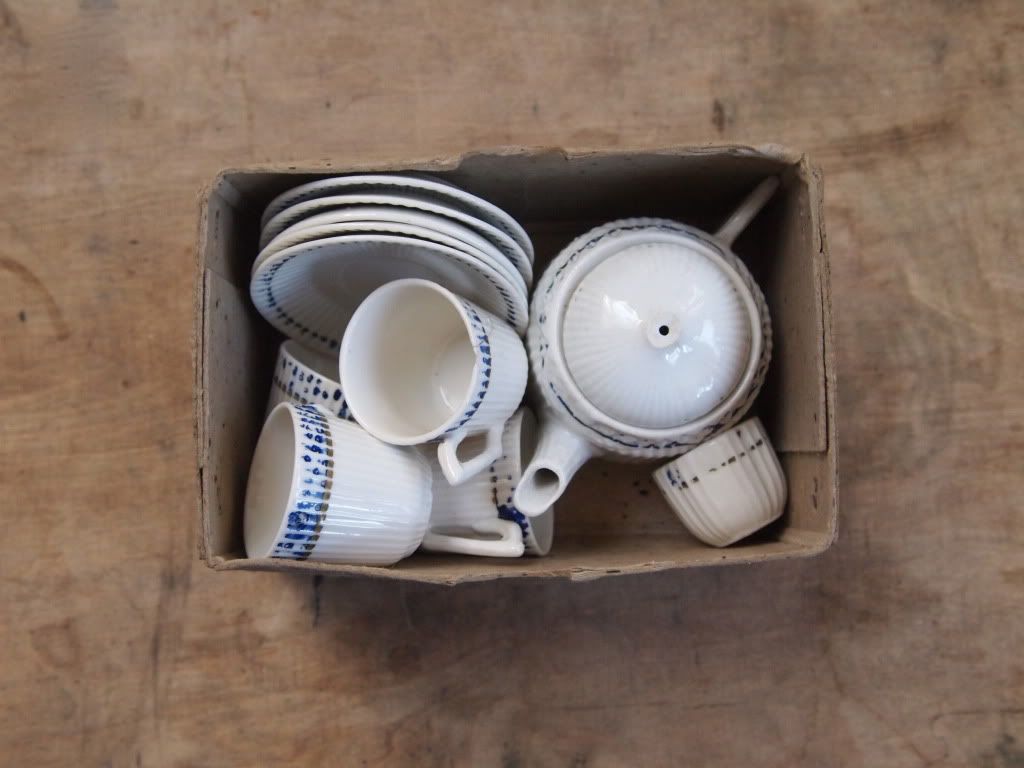 Followed by an even tinier gold tea set. Gosh.
And some old glasses, I always buy old glasses - because I like them, I like that you can see the striations in the glass and that they ring beautifully. They look a bit staid I know but imagine them with a collection of feathers in, or some dainty crocuses from the garden, or even some sherry. Very nice.
I take them to a dealer at the market who knows his stuff - he always says in a very unimpressed voice 'late Victorian' and hands them back to me.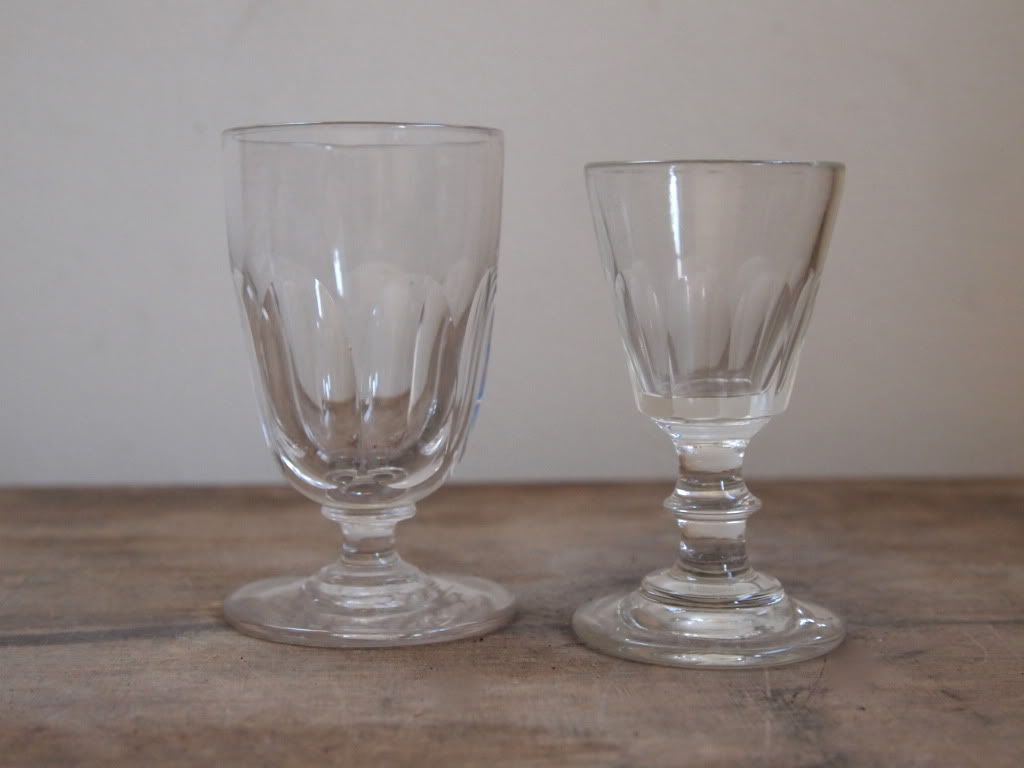 A beautiful teddy in a knitted swimsuit.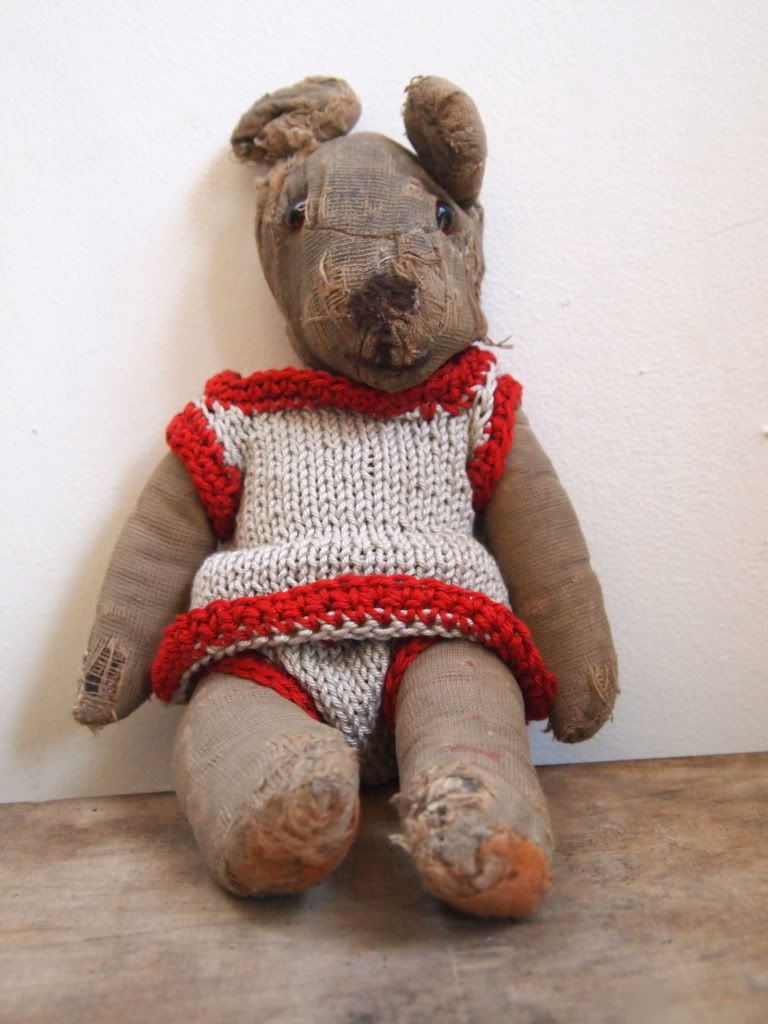 Two delicious papier mache apples.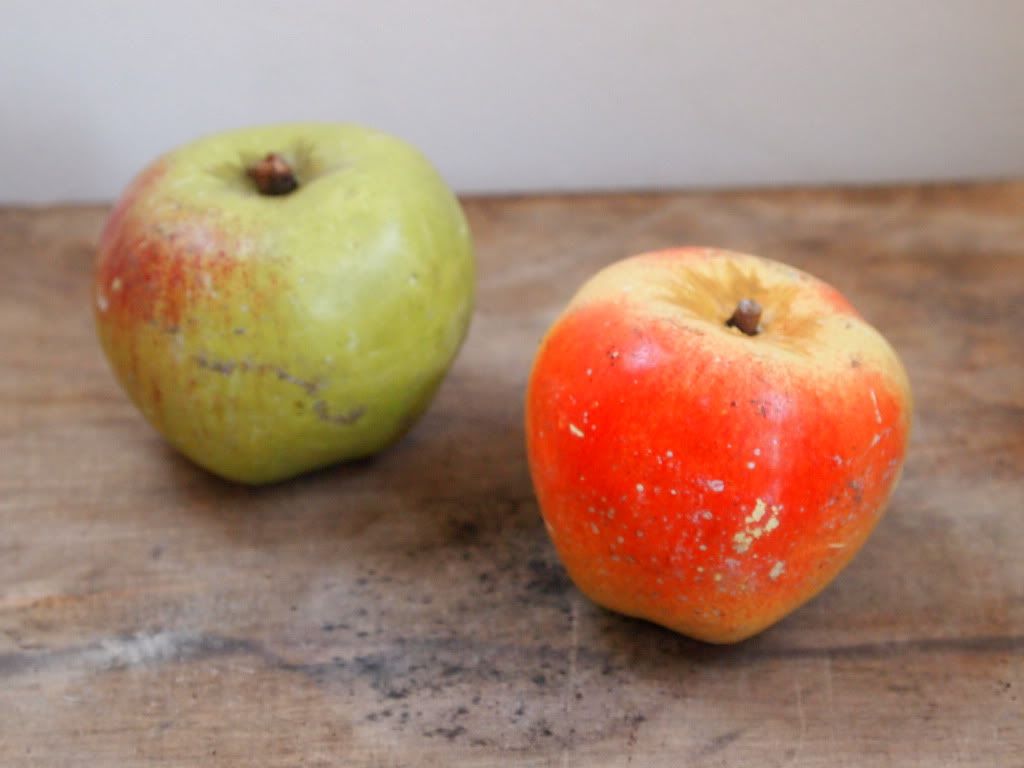 A tweed blanket.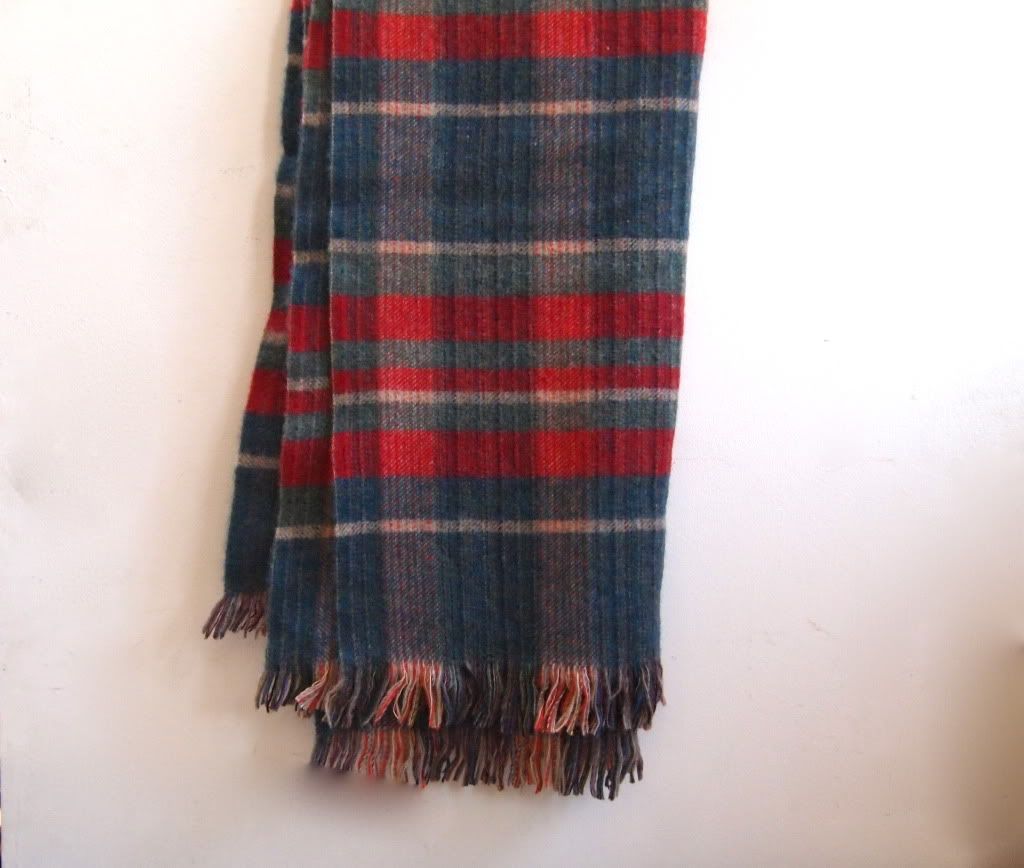 A small collection of
crotal bells
.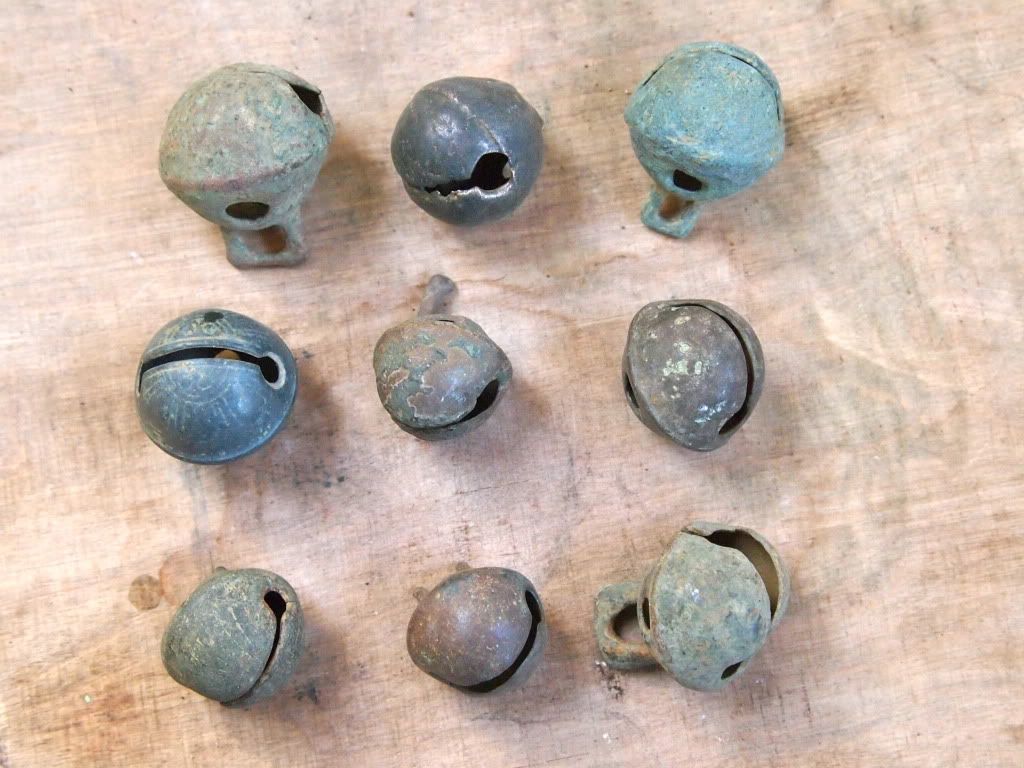 And a length of zig-zag lace.

That's all.