A couple of years ago I was at uni and making work from a caravan.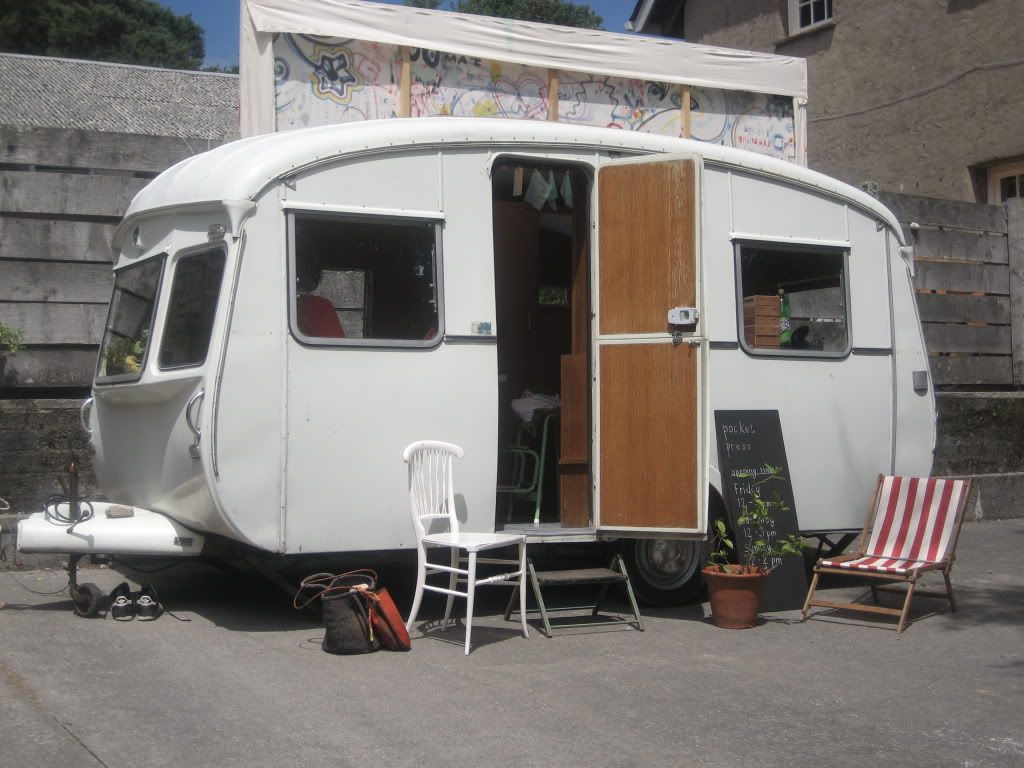 It was parked up outside the house in Devon where I lived with Jack.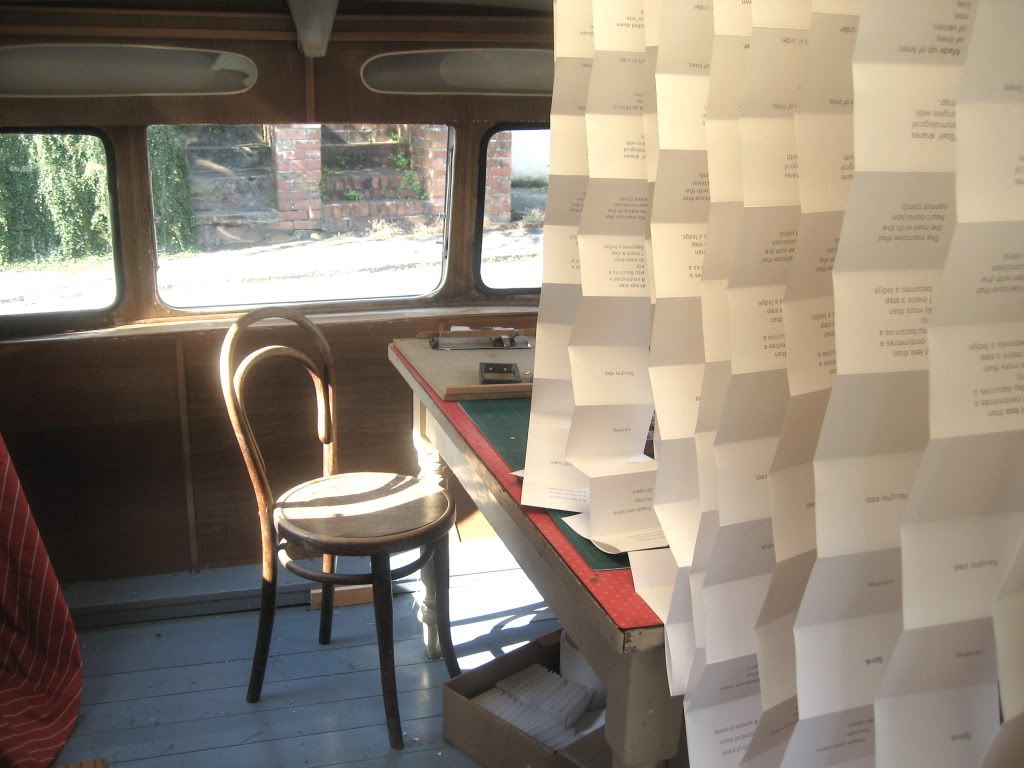 I printed books there, under the name Pocket Press. It was a press specialising in very small books. I wanted to be a bit like
J.L.Carr
.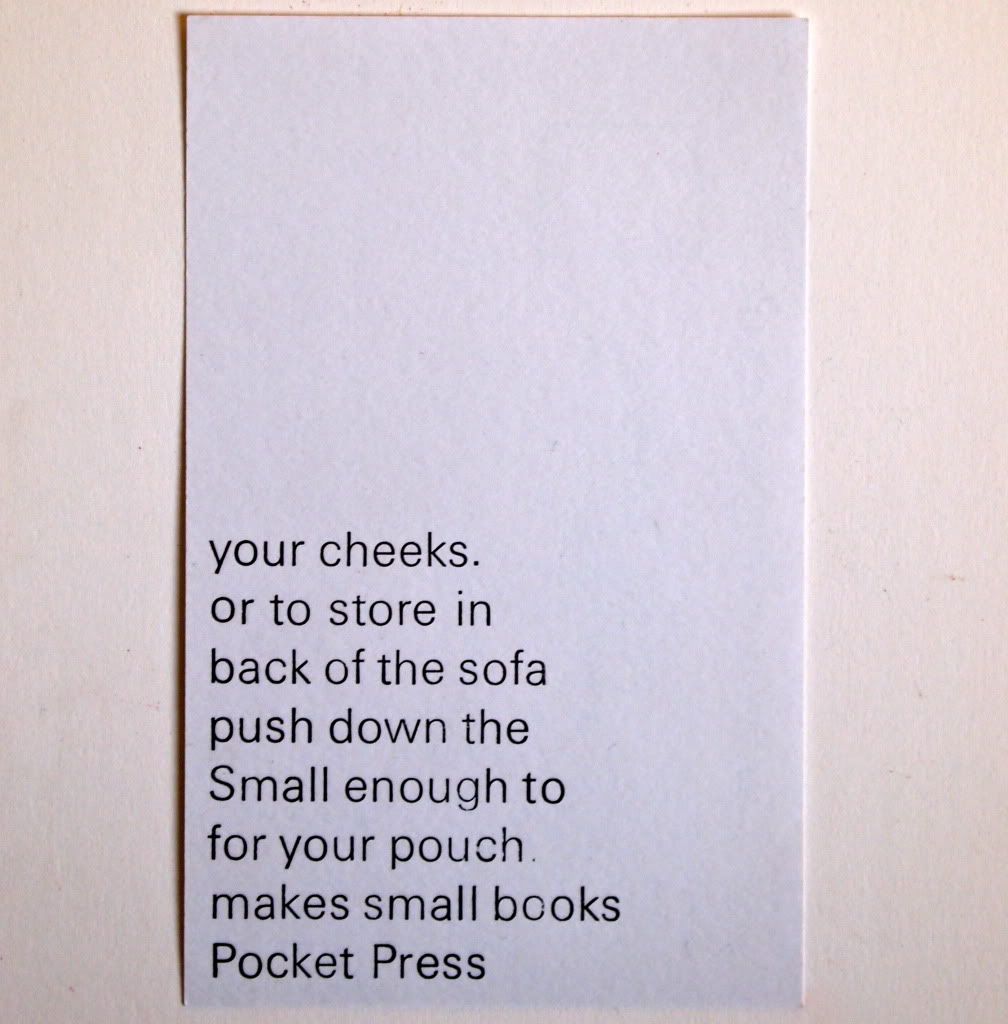 In total three books were published - Pockets, Corners and Stairs.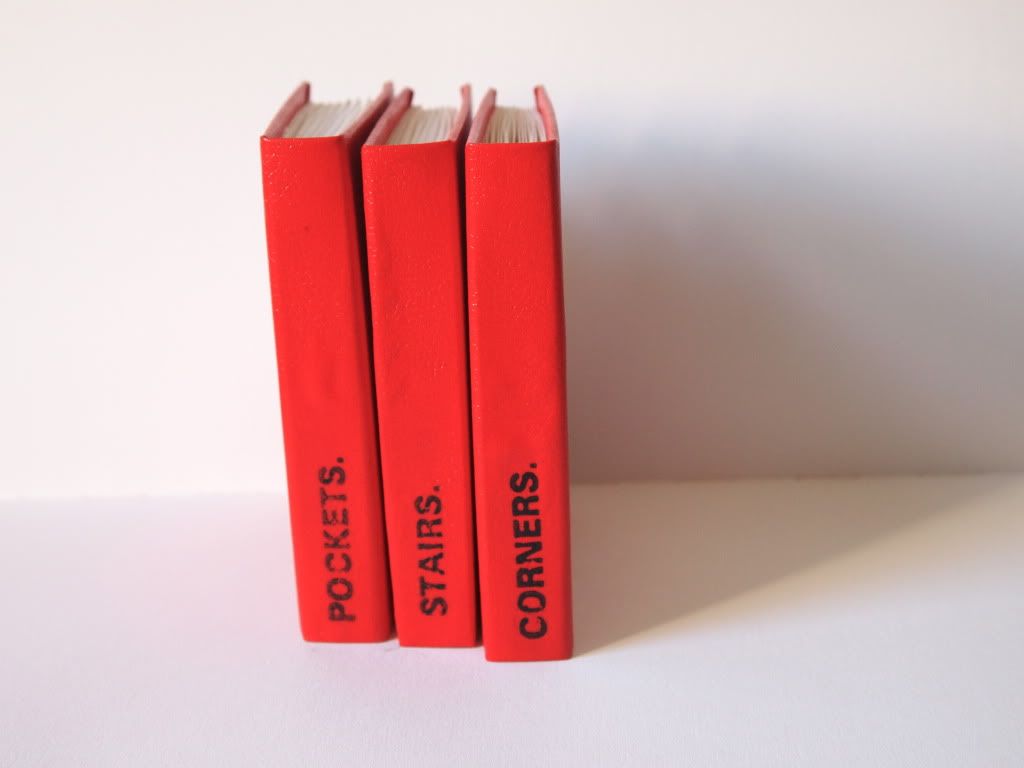 Pockets . . .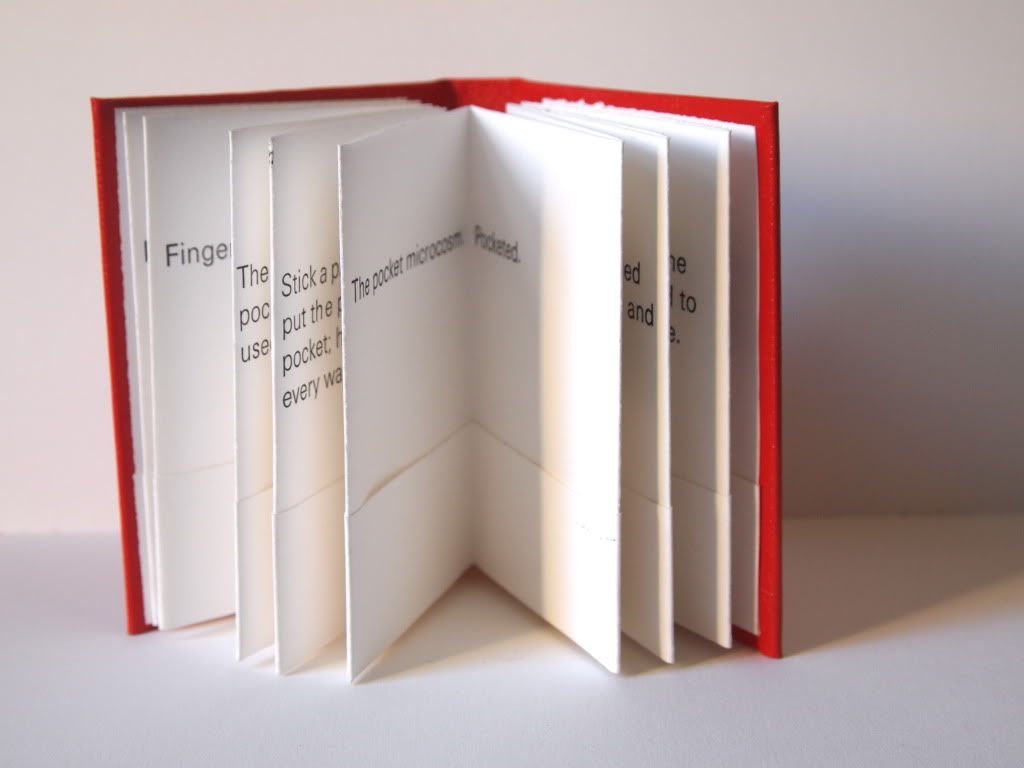 Corners . . .
Stairs . . .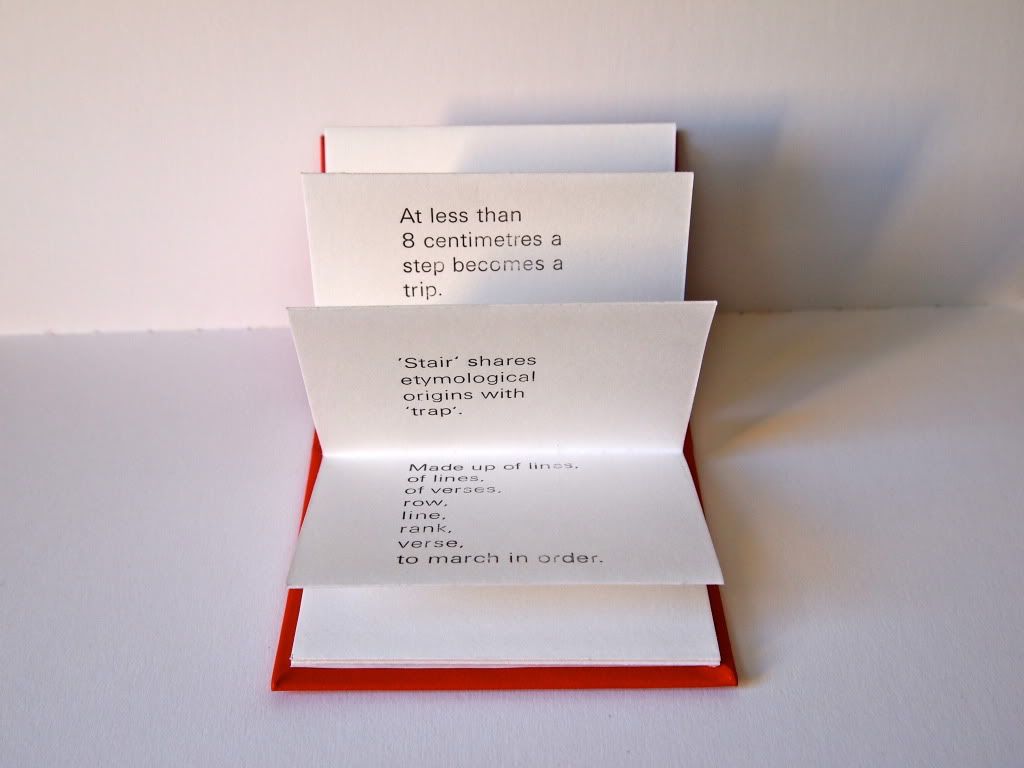 They were all written and made by yours truly. I also noodled about printing up little bits of stuff,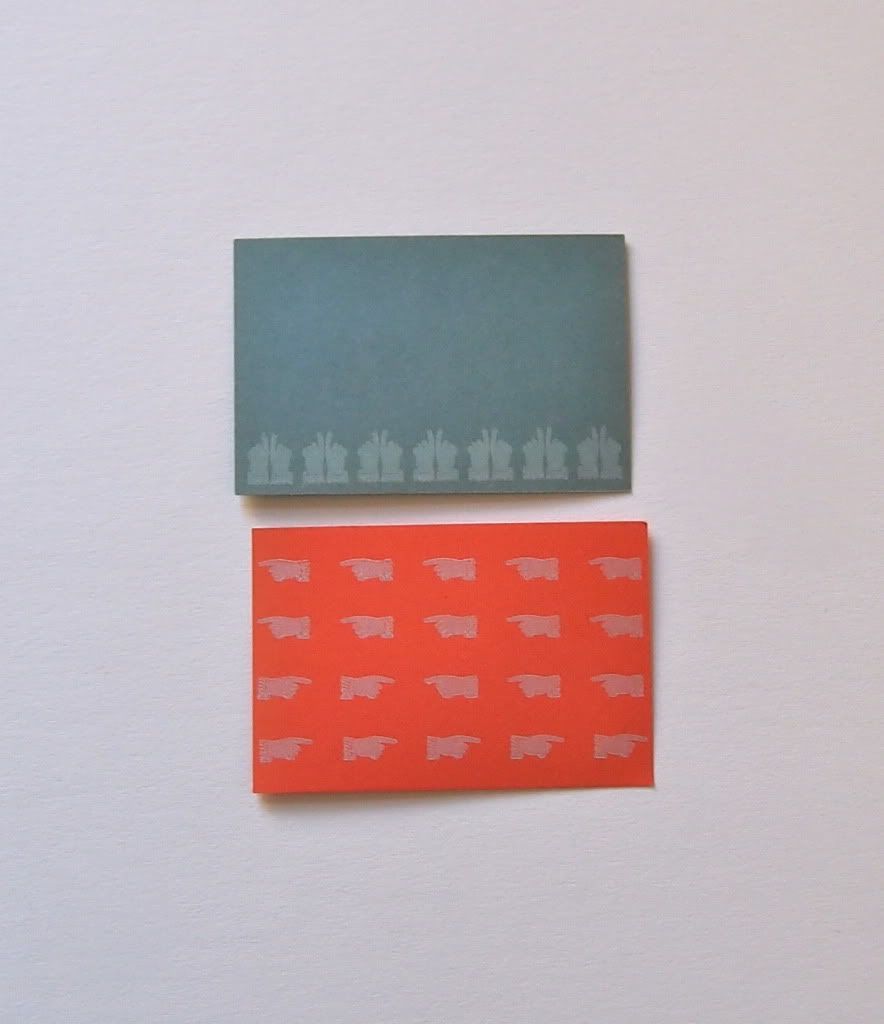 with no particular purpose. Sometimes I would be bored. Other times I would be frantically trying to get things done - accidentally printing the last page upside down and having to start all over again, slicing into my fingers with stanley knives then trying not to bleed on the paper and other such haste-induced accidents.
This weekend I was in my caravan again, just looking in the drawers and cupboards, and I missed the press a lot: I wanted to get back in there and print up lots of stuff and hang it from the ceiling. It was nice to be able look at work I'd done and still like it after some years. Very comforting. Maybe one day soon I will have somewhere to put that caravan, or maybe the Pocket Press will have to get smaller and live in a cupboard but I reckon it needs to be reborn.