The weekend was a splendid and busy one, with two book launches, a days learning, a rainy car boot and a roast.
I hopped along to the launch of the Spitalfields Life book on Friday night. I spoke quite a lot to Paul the bag shop man, met a lady who frequented his shop seventy years ago when his granddad ran it, chatted to a Spanish voice-over artist and briefly met that Rob Ryan character. A successful night all round.
I'm in the book which is quite exciting, page 342 if you have a copy. I'm with my Dad and the next-door interview is my dear friend Paul, I think you'll agree that it's a damned fine page.
And the next day I coughed up this little specimen . . .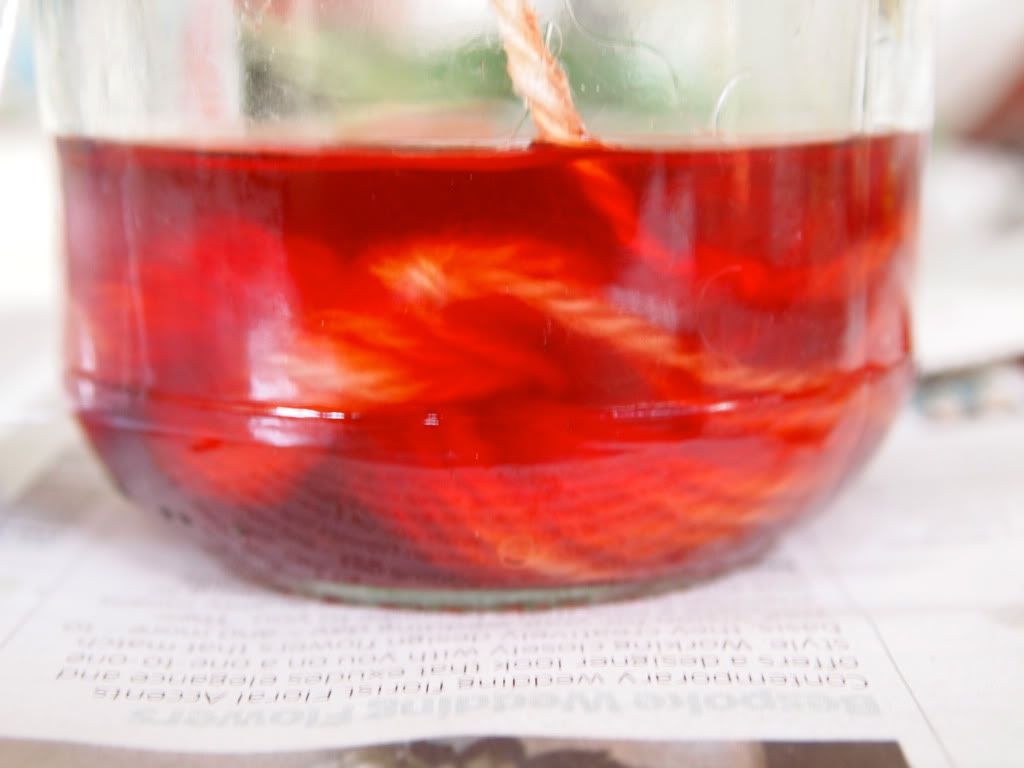 . . . that's a joke! This slightly rank looking jam jar is my first foray into the wonderful world of acid dyeing. I spent Saturday with the North Herts Guild of Weavers Spinners and Dyers.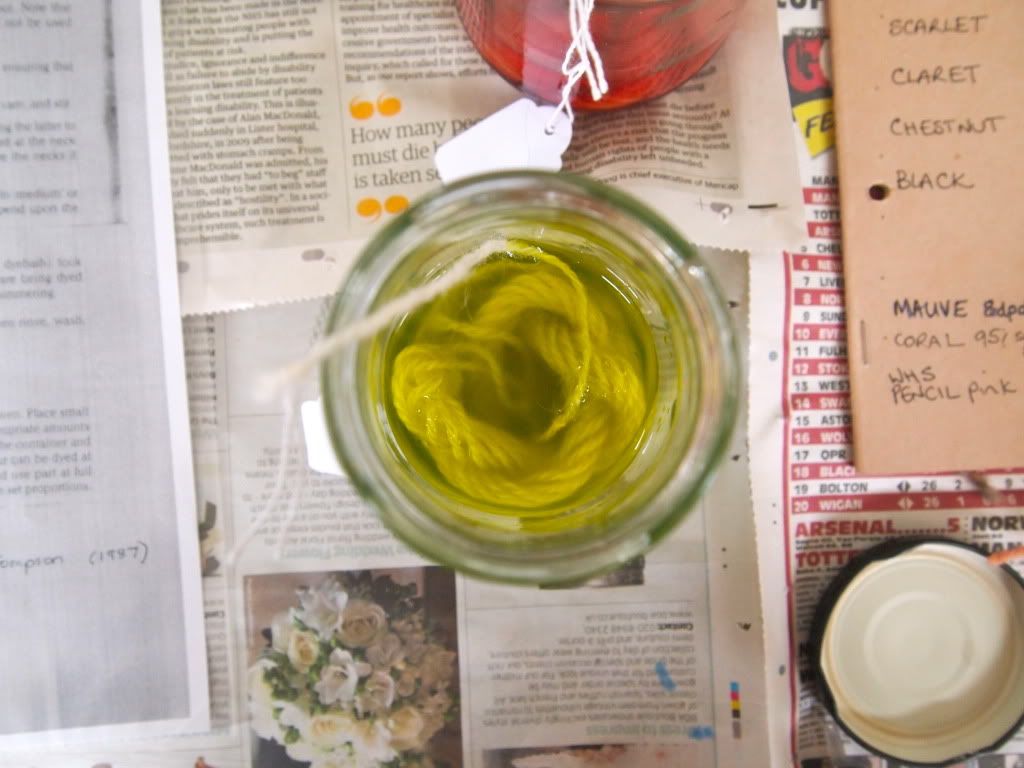 And here's my second, my favourite kind of yellow, which came out so pleasing.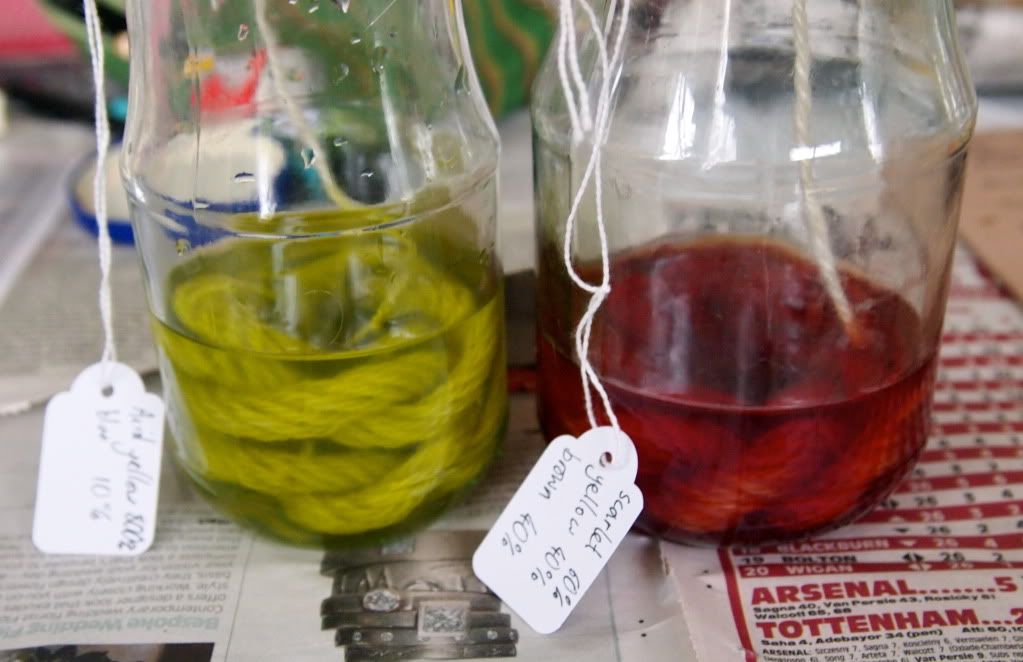 It was really good to learn about colour mixing, and getting to play around.
Here are the results - a deep coral and zingy yellow. I was real pleased, though I don't think this photo quite does them justice.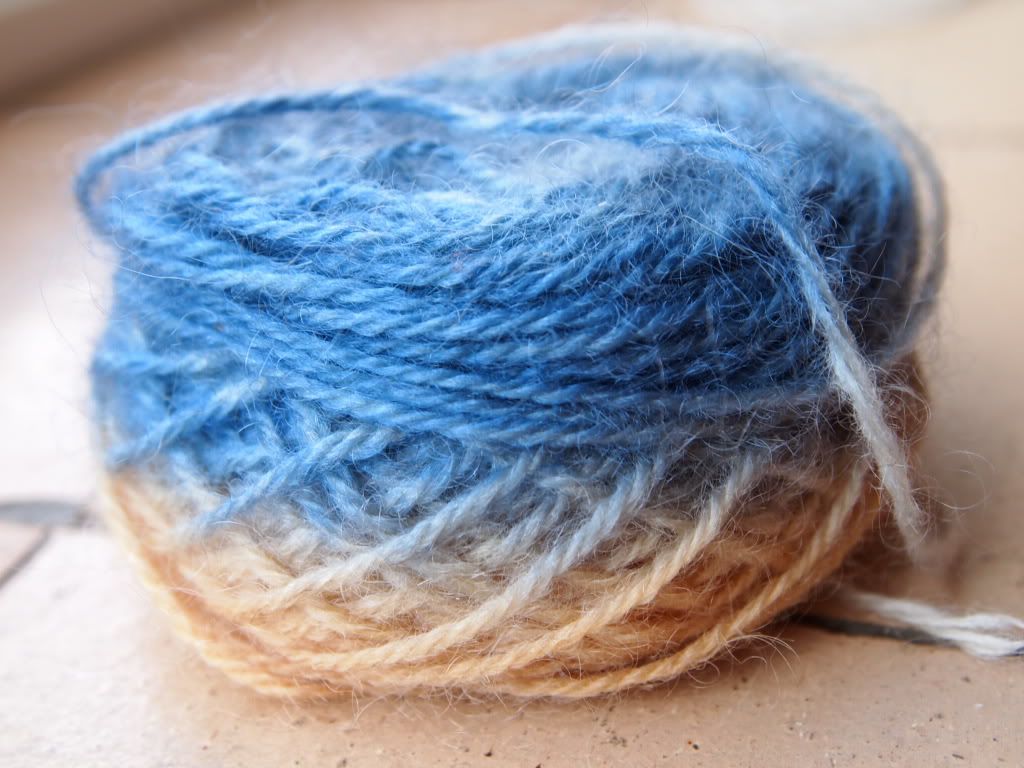 We also half dyed balls of yarn.
And splopped dyes into yarn using syringes.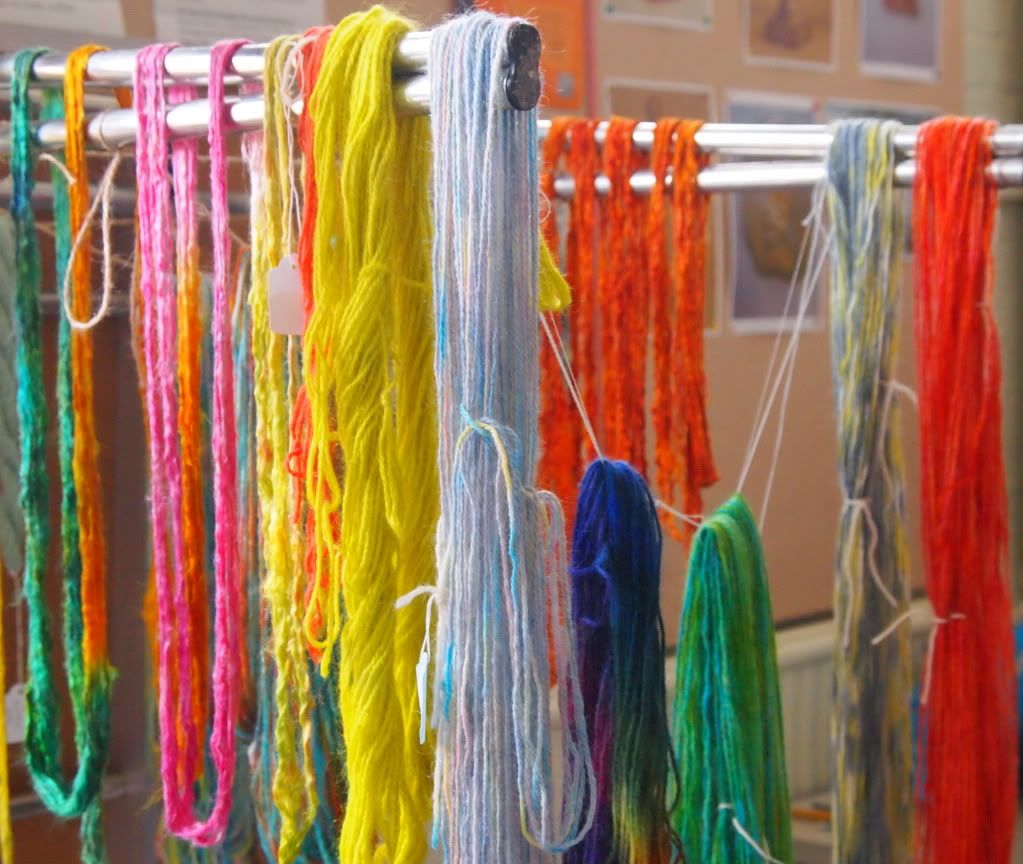 Everyone made different colours and we made up sample cards from all of them, listing the colour mixes. The sample cards have gone up on my wall, good looking things.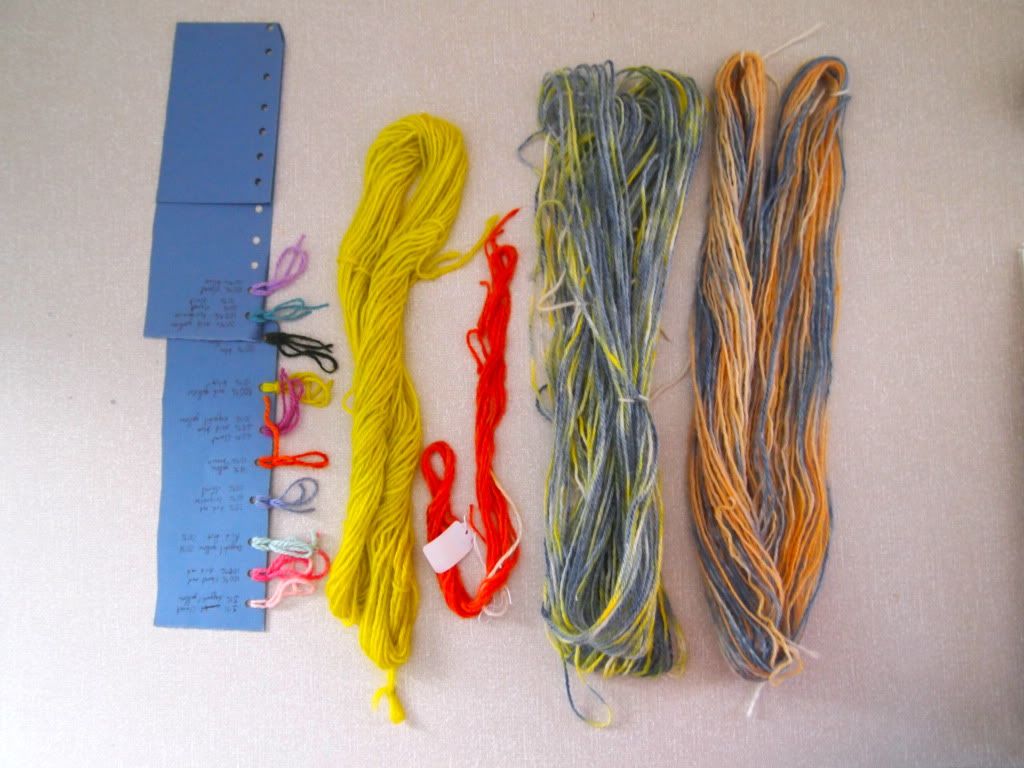 And here's what I took home - some nice bits, some odd bits. I also left behind some fleece that I dyed a bizarre, patchy, gungy green. I was really disappointed with it but the leader of the class is kindly going to spin it into yarn for me, might turn out o.k.
We were in an adult education centre in the art room so the whole time we were watched over by this painting. Perfect!