This is a book from my parents house.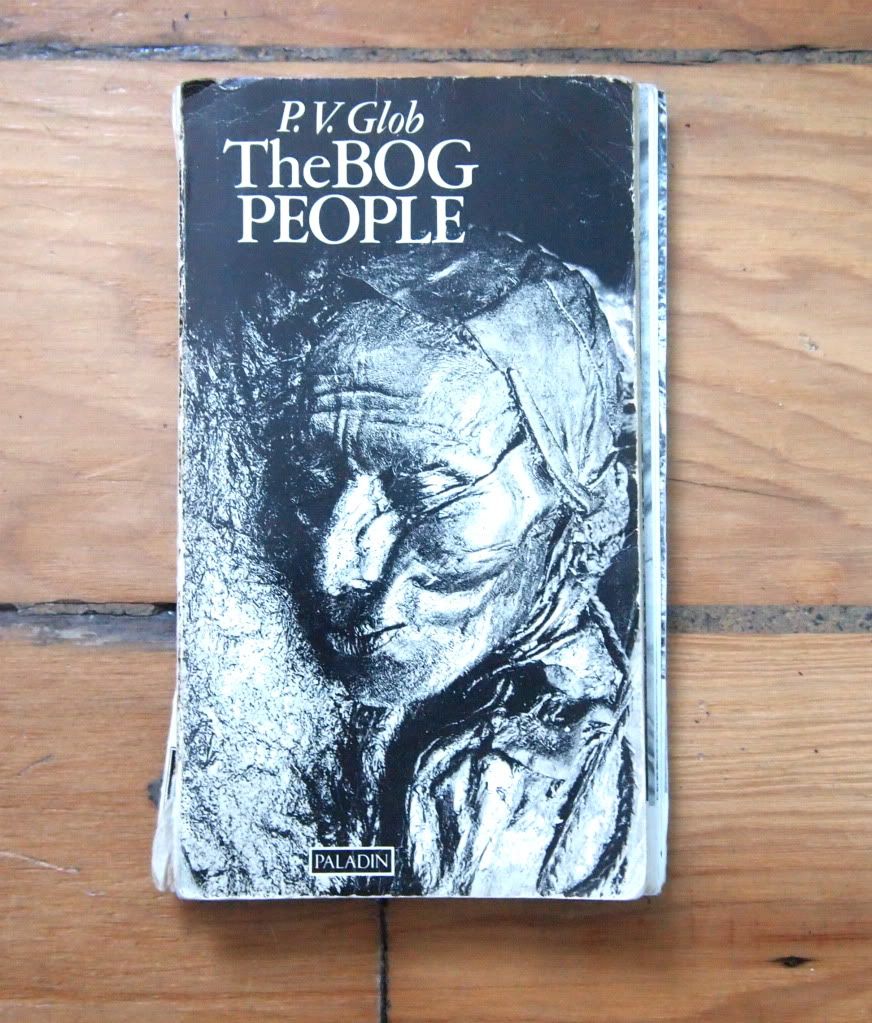 Bog people are ancient bodies that have been preserved by the unique conditions of bogs.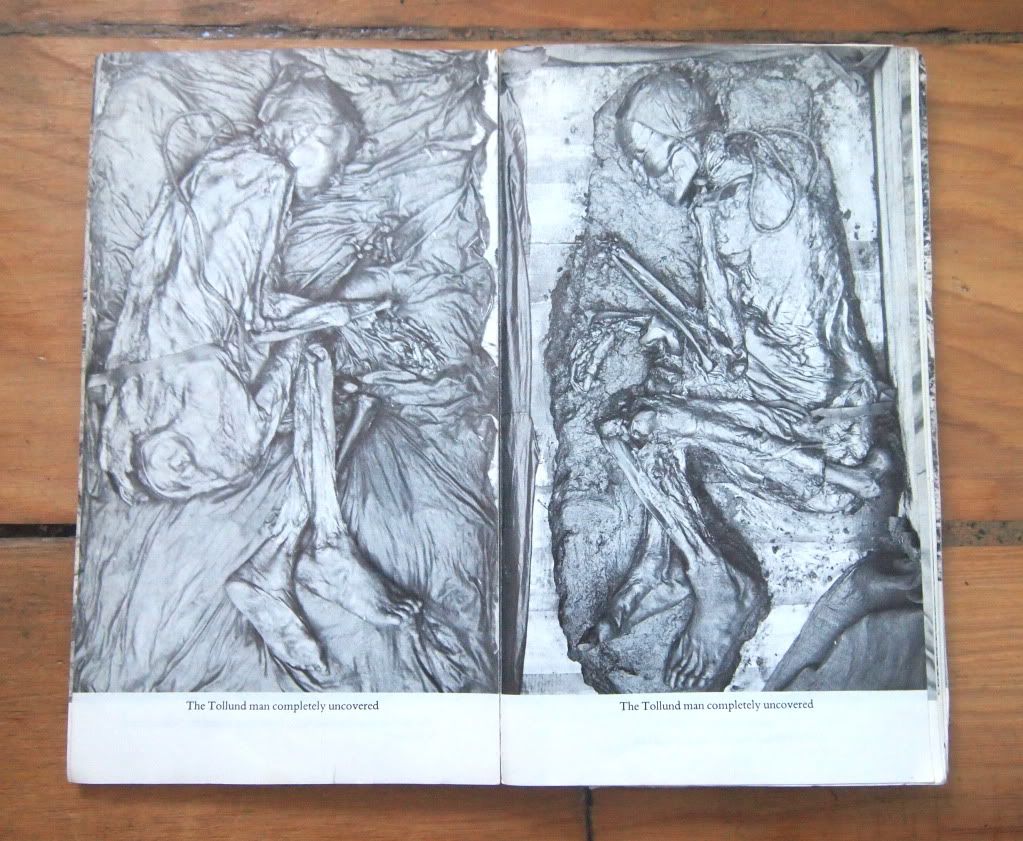 I have vivid memories of this book from when I was younger, there is a quality to the prints that's a little haunting, silvery and slippery looking, and the pages have a distintive smell that I imagined to be emanating from the bodies themselves. In fact I have a bit of a gut reaction to it, it gives me a certain sicky feeling to this day.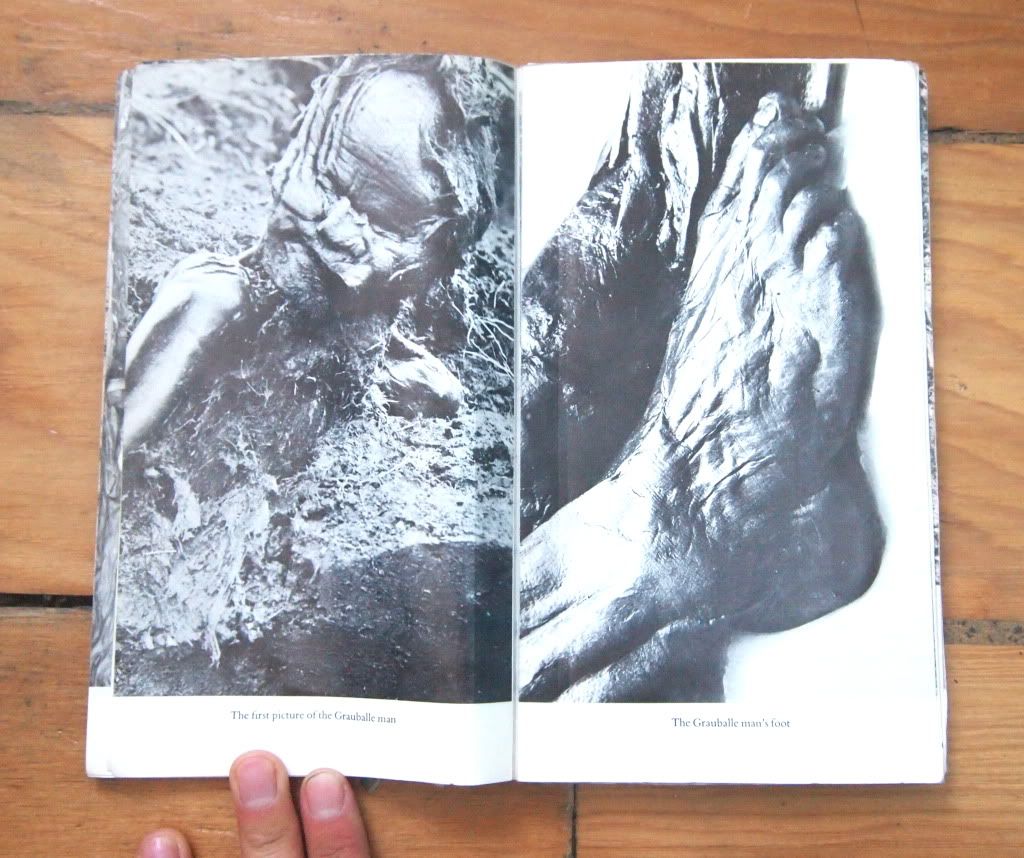 I was looking at it again and remembering when Jack and I were in Denmark: we went to see Grauballemanden. It was nuts exciting! We cycled with our faces braced against cold rain, through Aarhus. I was feeling a bit naff about everything and we left all our possessions on our bikes at the back of the museum - which made me feel a bit scared. But once inside it was magic. A lot of the museum was quite old fashioned with slightly unconvincing dioramas and models: I love that kind of an exhibition. But around Grauballemanden it was much more atmospheric, with low lighting and a choreographed hum over hidden speakers. It gave me butterflies a little. We got to examine the body up close and look down on it from above as if we'd found it.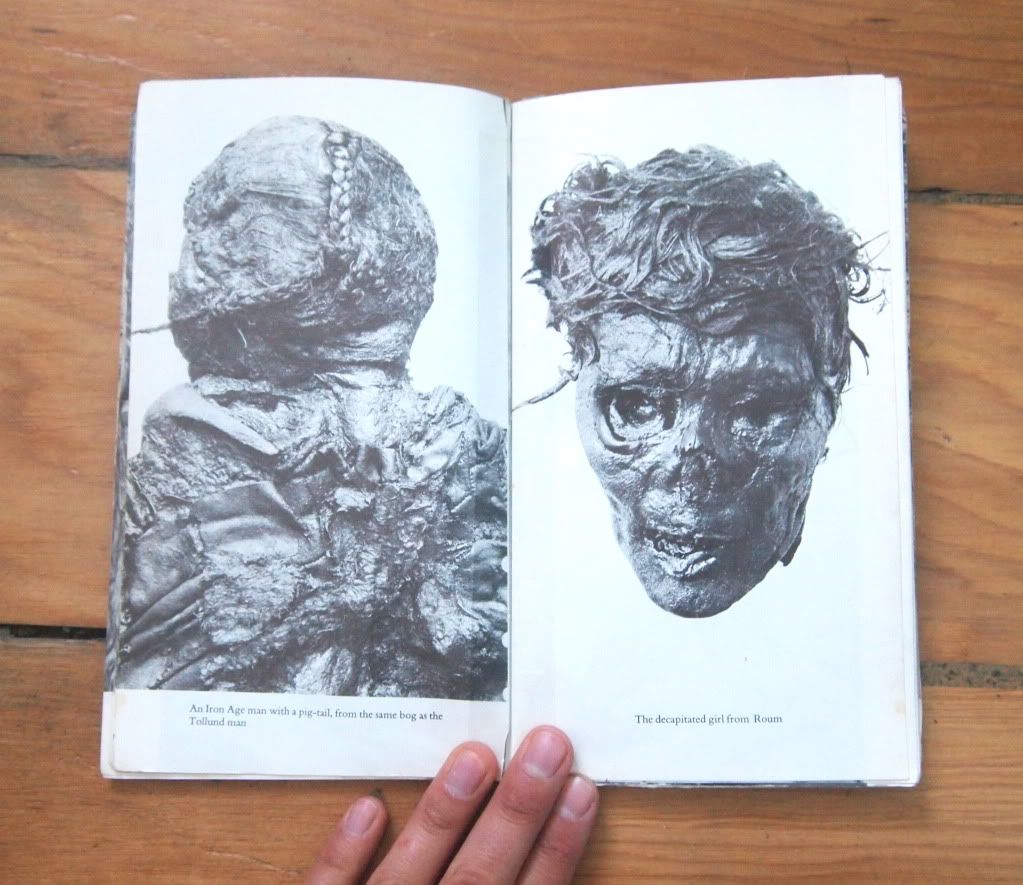 It was really quite magic, we sat for a bit in the presence of this ancient being - thinking about the life Grauballe led, the worries and the nice times. It took me outside myself, made all the things I occupy myself with seem unimportant in the nicest way. I think this is a good feeling to remember on a snowy day in January - to forget pressure and take the long view about what really matters.