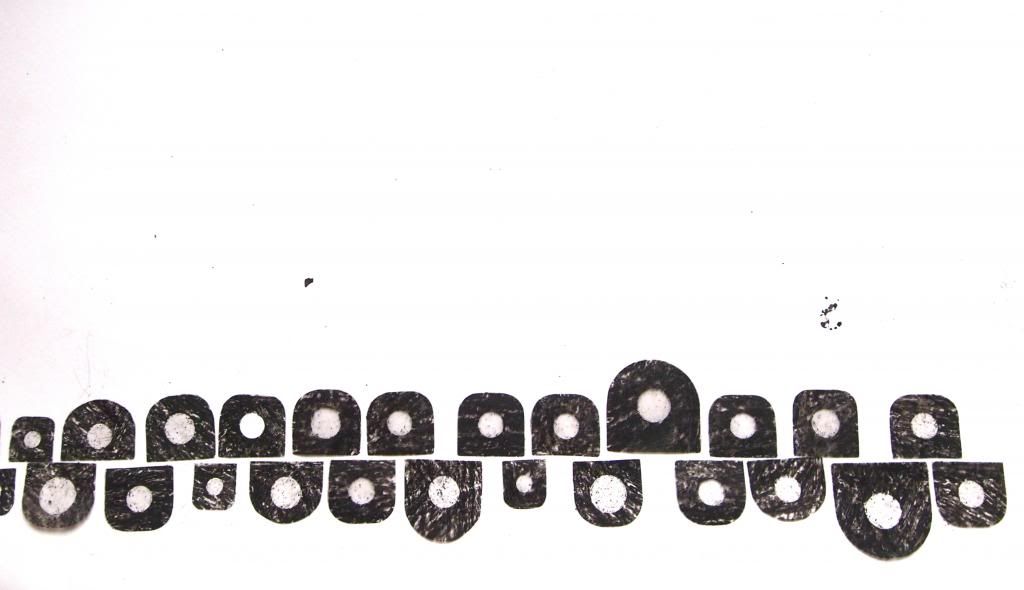 Number 1 - The Brussel Stalk.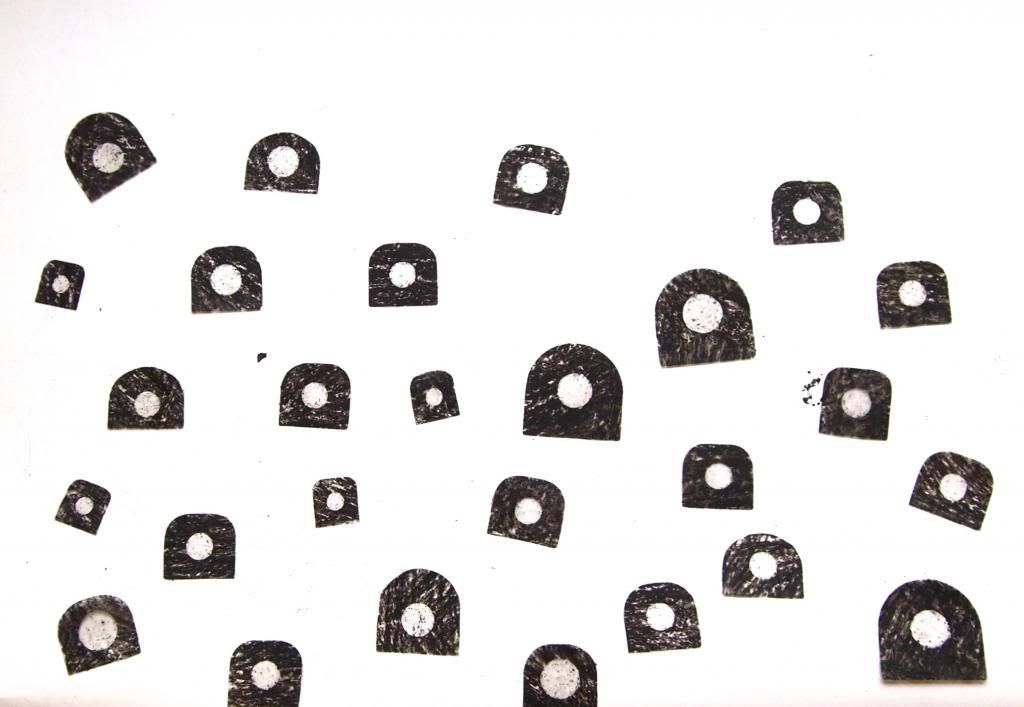 Number 2 - All Iggly Piggly.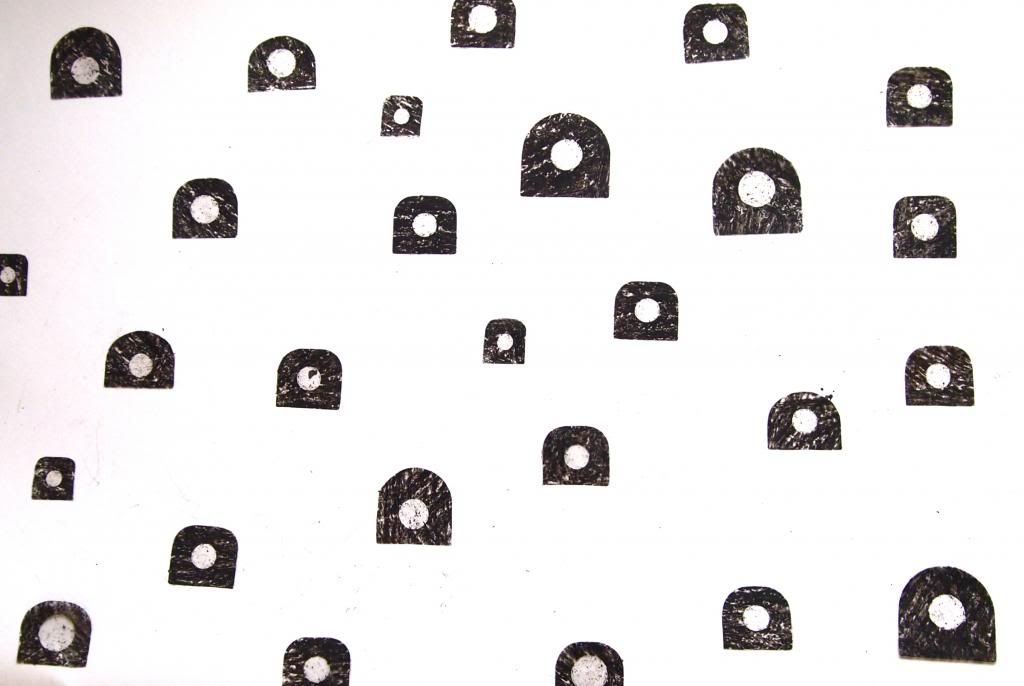 Number 3 - Scattered Then Straightened.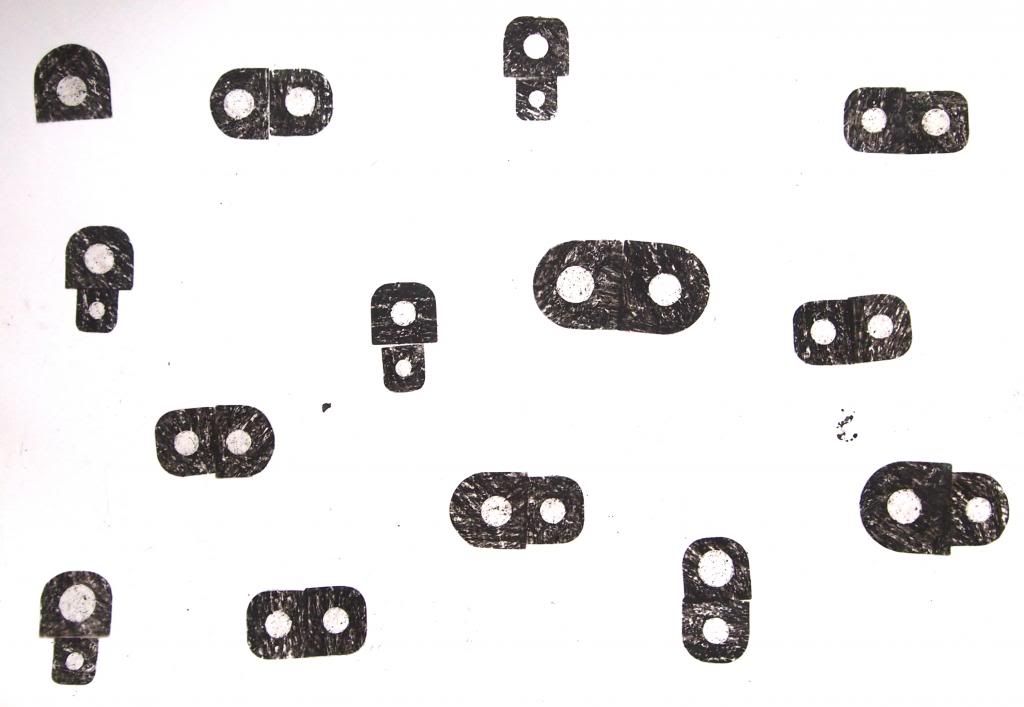 Number 4 - Friends All At Angles.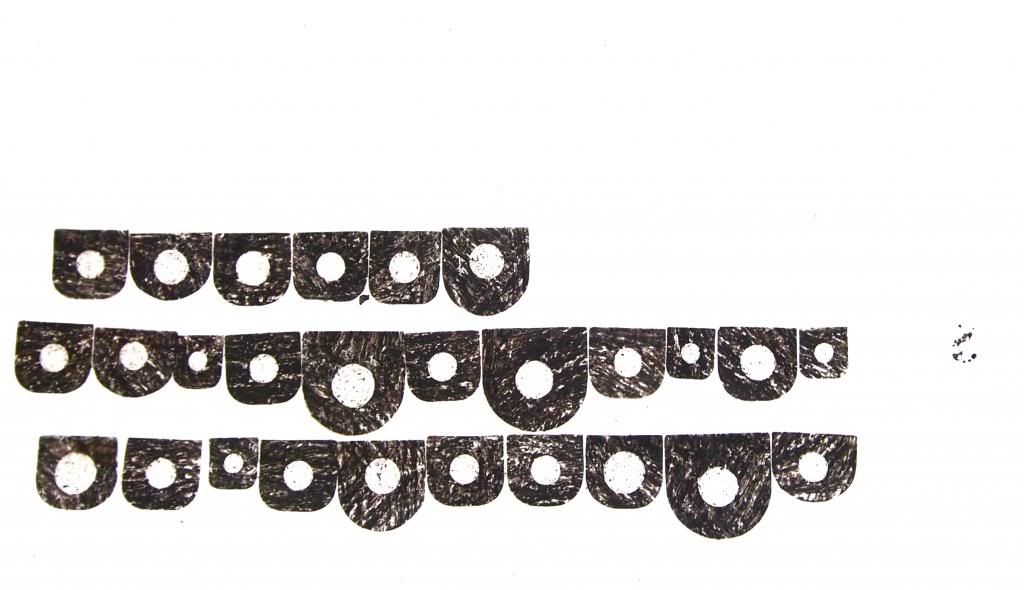 Number 5 - Scallopy All Snuggly.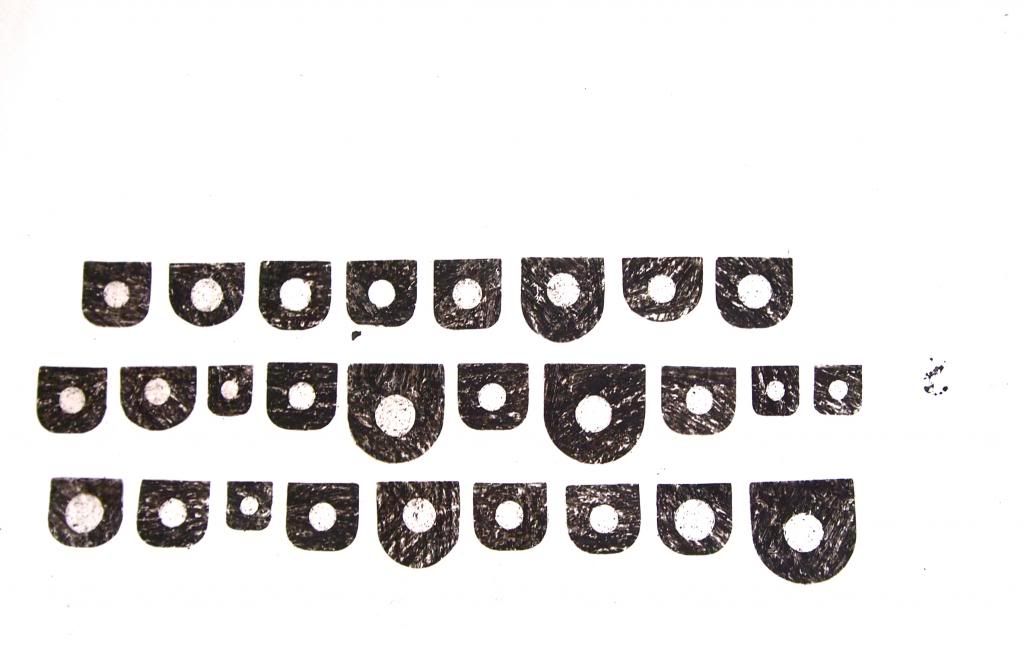 Number 6 - The Uniform Scallop.
All the little pieces are wooden forms for traction engine parts, I traced them and had a play around. This is the shortlist but I can't decide which I prefer - what do you think?