I've joined a print room - East London Printmakers to be precise. It's so good to be in a room with all the things, and with a key to the room so I can go in any time. I love print rooms and this one is particularly well organised.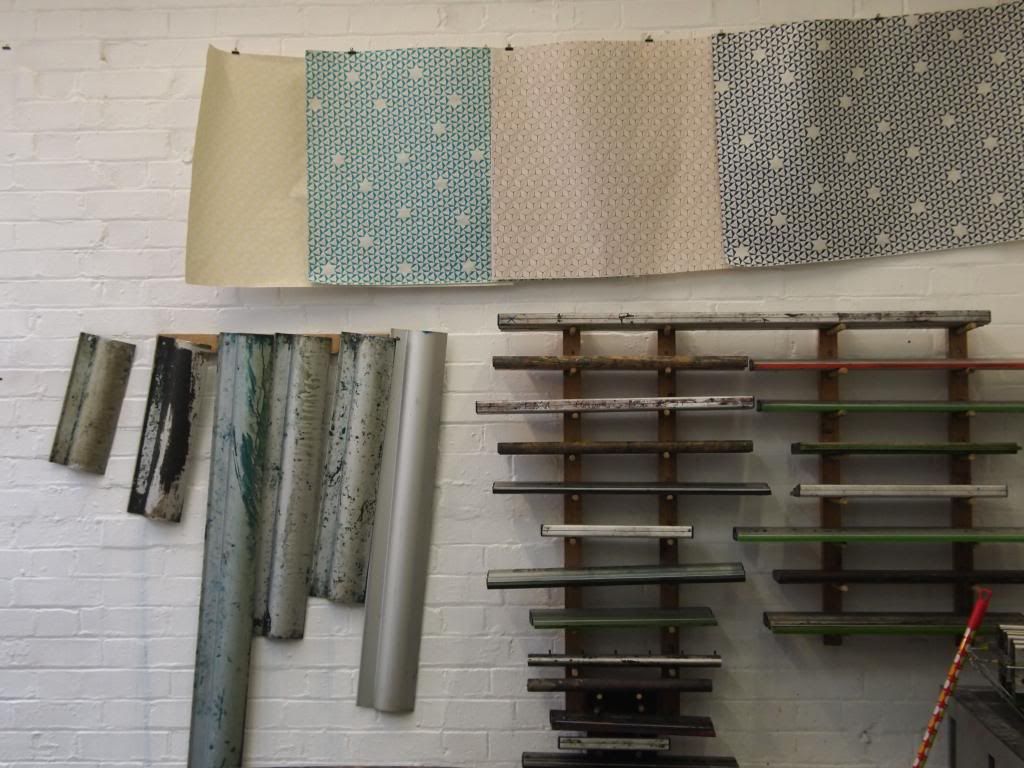 Sqeegee racks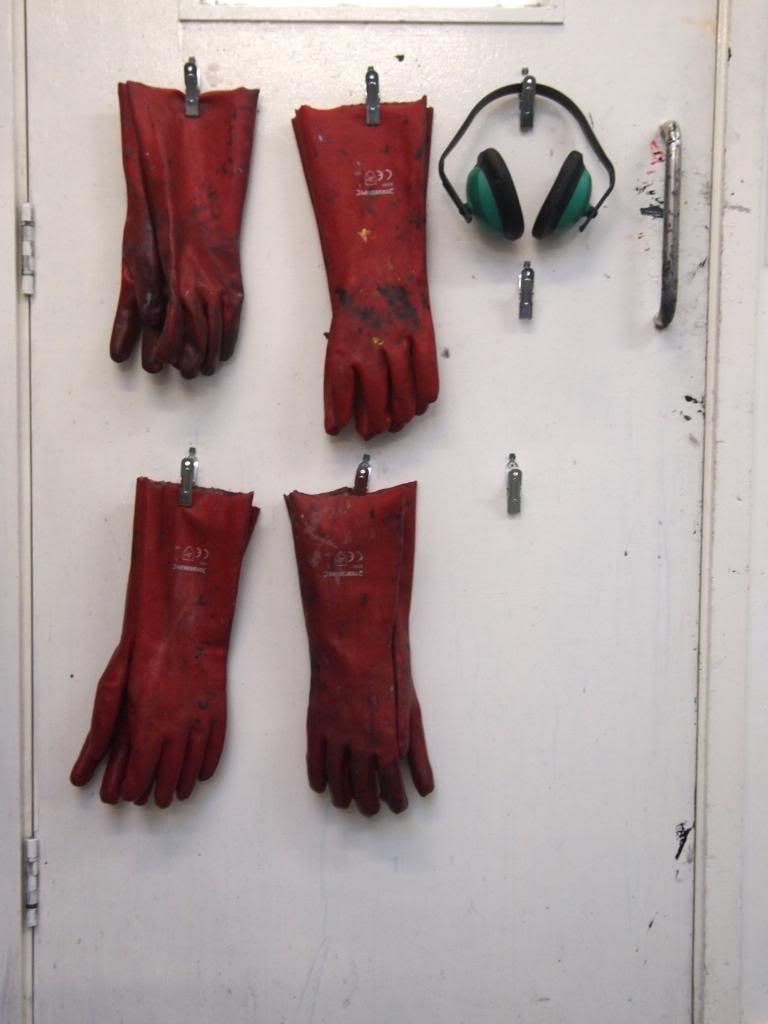 Spare hands and a some ear eradicators.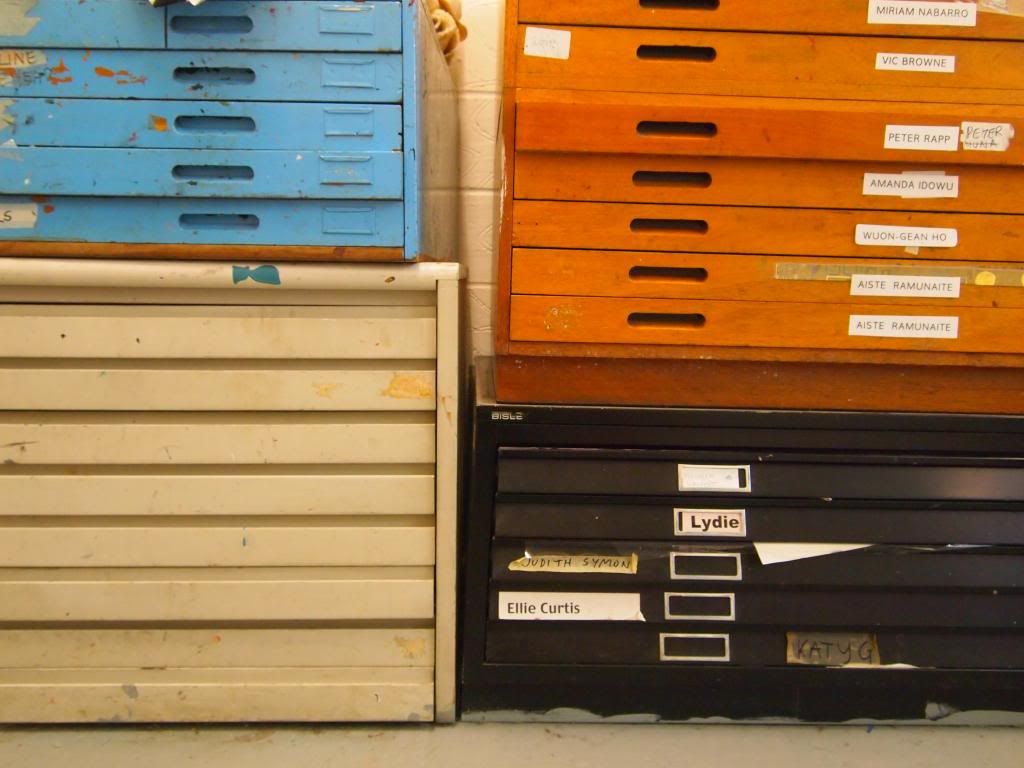 Stacks and stacks of plan chests - my draw at bottom left.
Rollers.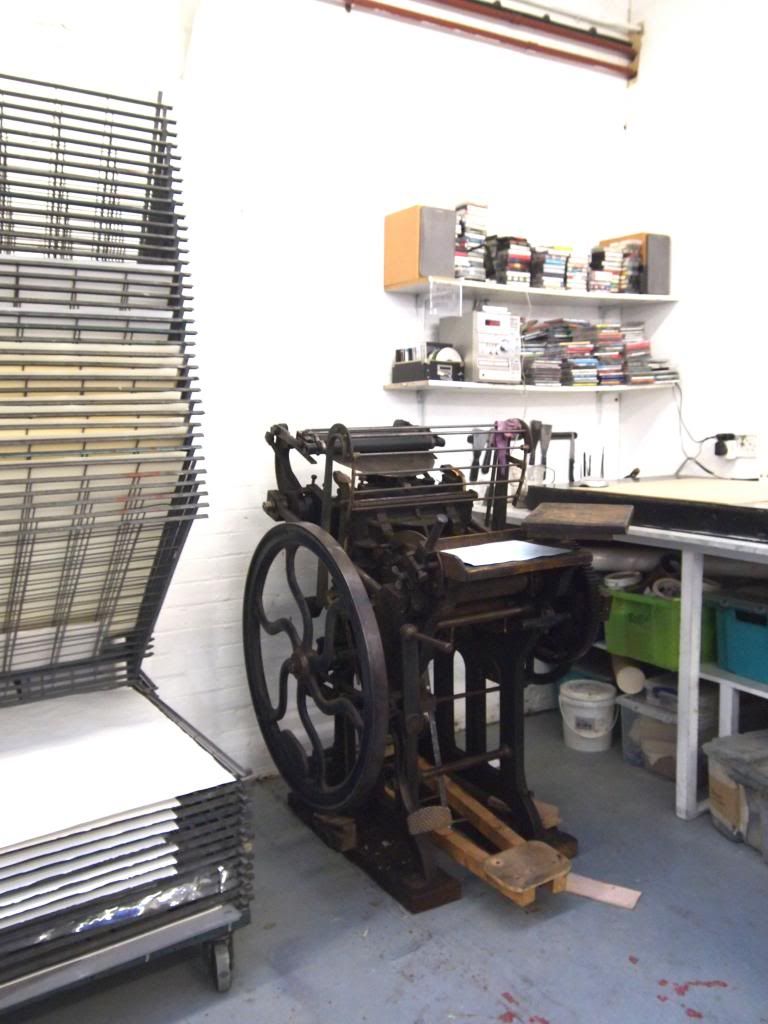 Hello my lovely Arab.
I joined the print room in exchange for them taking on the Arab (it's still mine, just more people can use it now) it's so nice to see the big grubby machine I'm used to using in a cluttered shed all settled in a big airy studio. A little more on the Arab
here
and
here
.
Printing up some trousers.
It's slightly odd to be printing with other people - I feel quite aware that I'm just winging it mostly, and that sometimes my experiments turn into a mess of black ink, and that I only ever really use black ink, and that I can't use black ink without getting my hands completely black. Also, my printing is very simple when it's down on the page but in my head it is big and complicated and important - when you print alone you never have to really bother seeing what you do through other people's eyes but being in a print room is a different kettle of fish altogether. It's all change round these parts at the moment.