Toot time's come around again real quick - off to Spitalfields tomorrow, I missed it last week.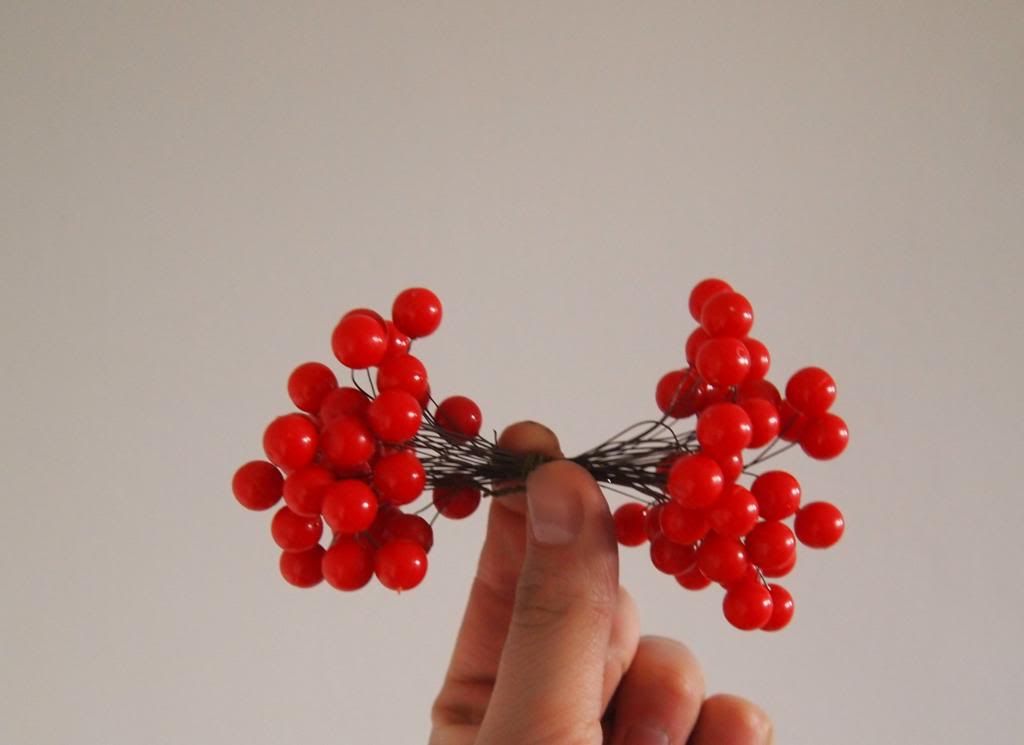 A silly buy to start with: red bobbles on wire, nom-nom-nom.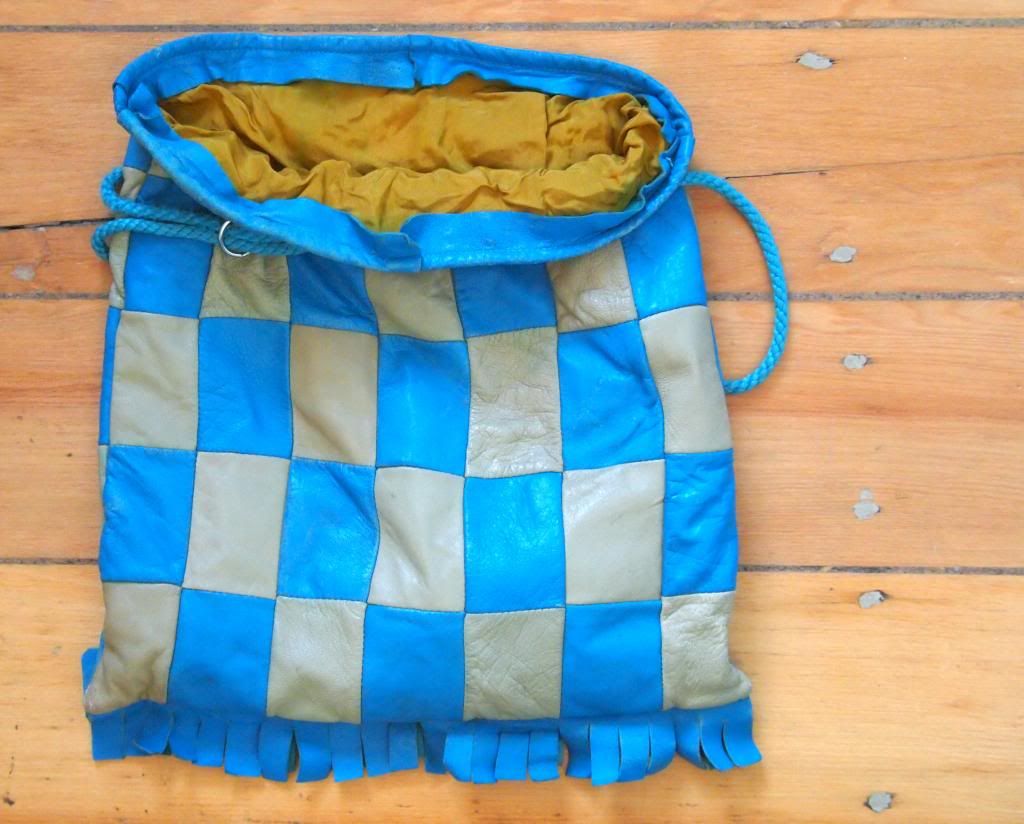 A sixties handbag in softest butteriest leather and with a beautiful lining.
A little hand-painted plate with just a touch of lustre in the purple.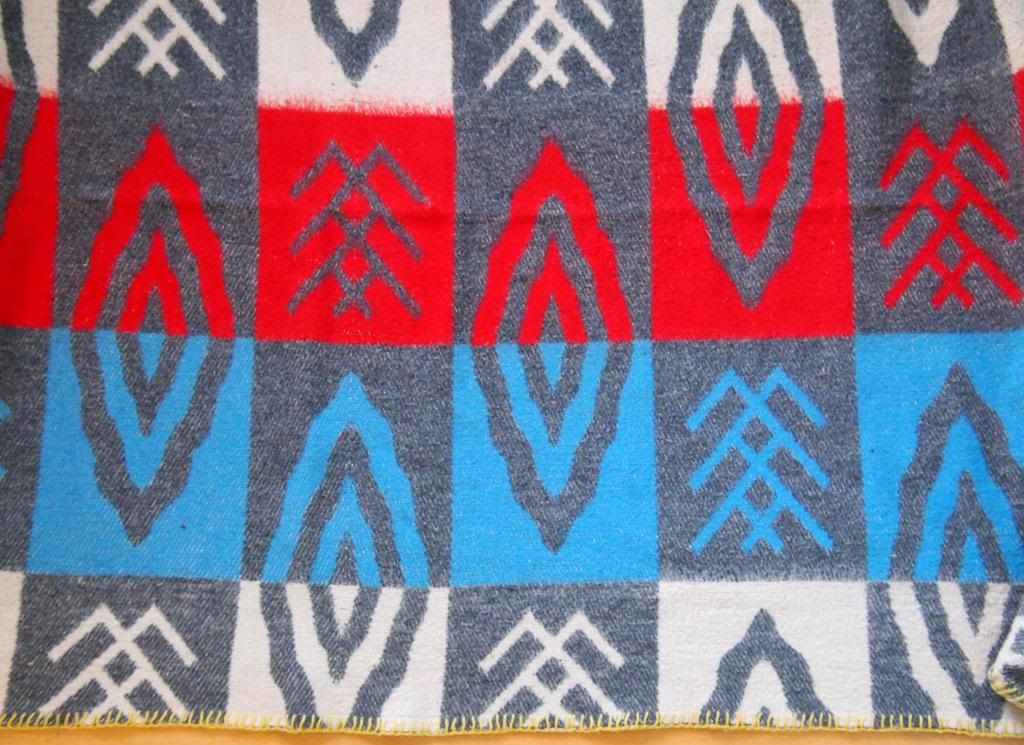 A fifties blanket with nice contrast yellow stitching around the edge . . . and a pattern that looks a bit like vaginas.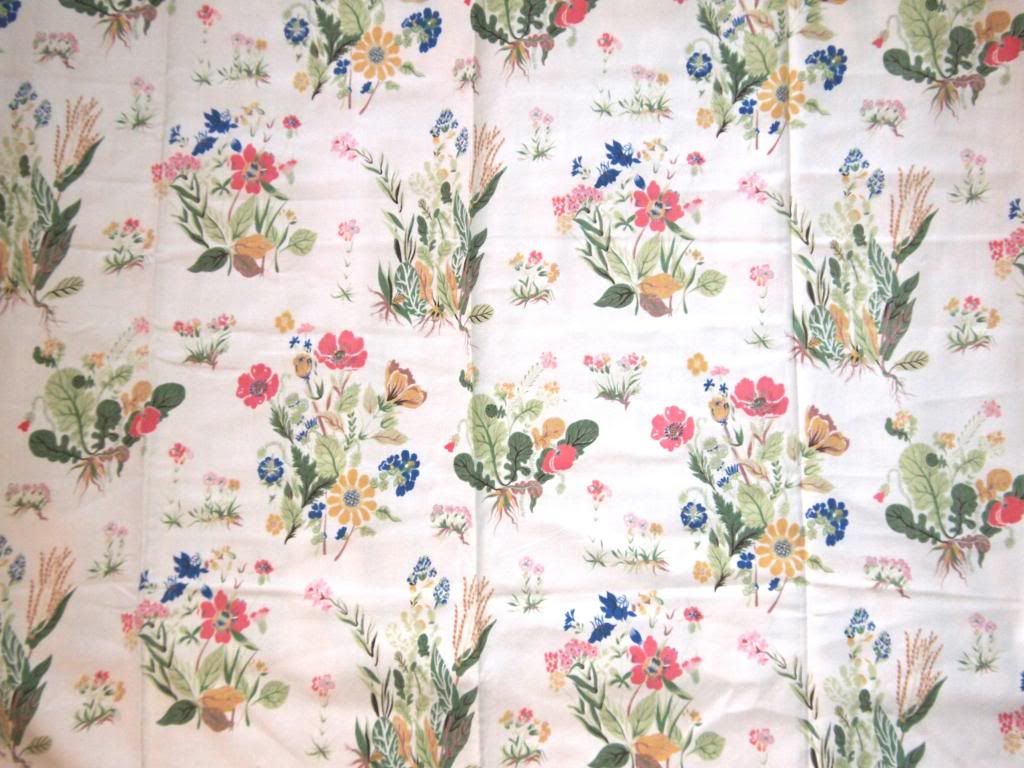 A lot of lovely floral fabric.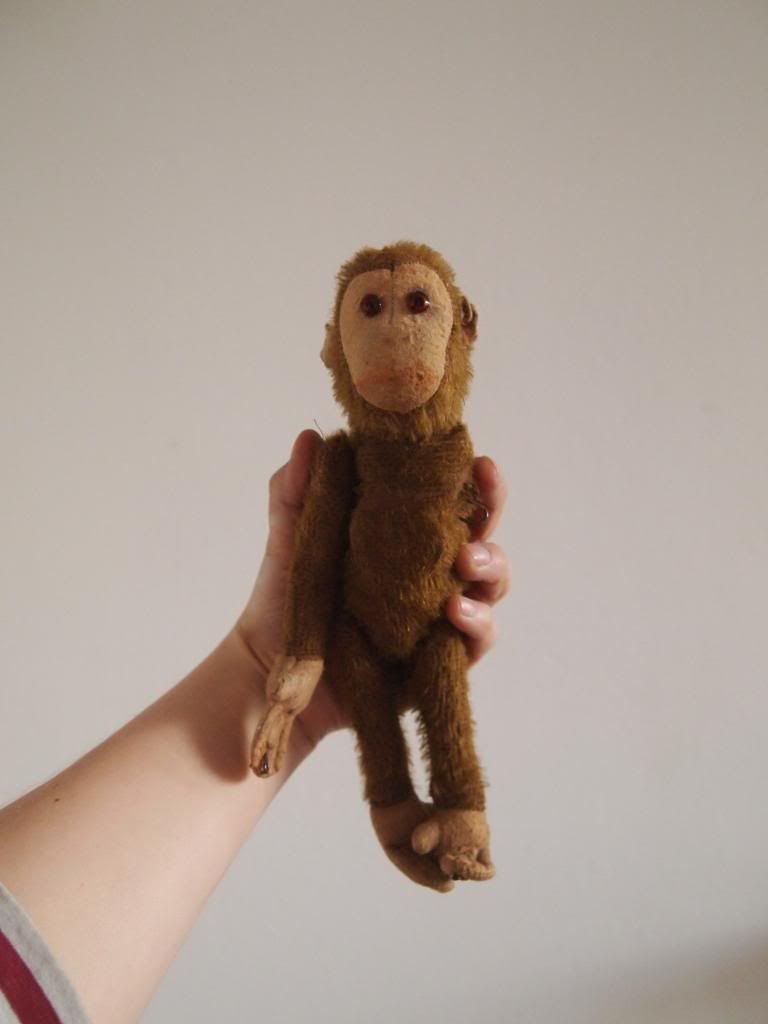 A harrowing one armed monkey. It's forever stuck in the moment of realisation 'my arm is gone'.
This little person don't give two hoots about having no nose though. And since I took this photo I found a nice red one and stuck it on.
This book is really battered but I like it a lot and I think it might be illustrated by this Peter Green.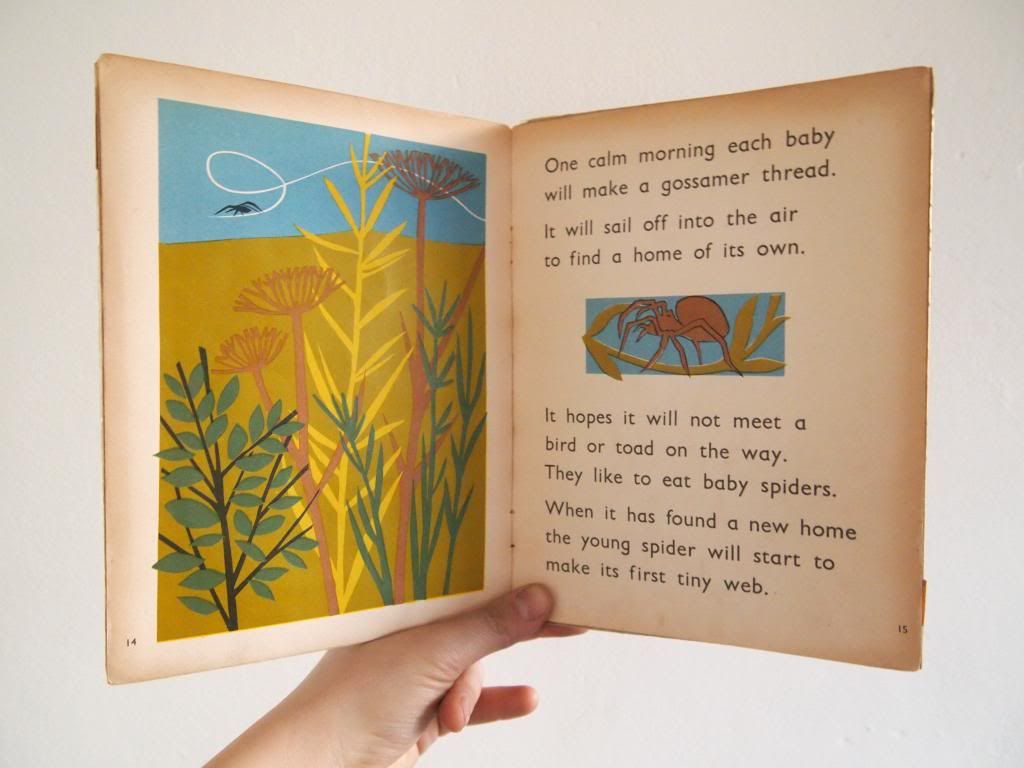 Very nice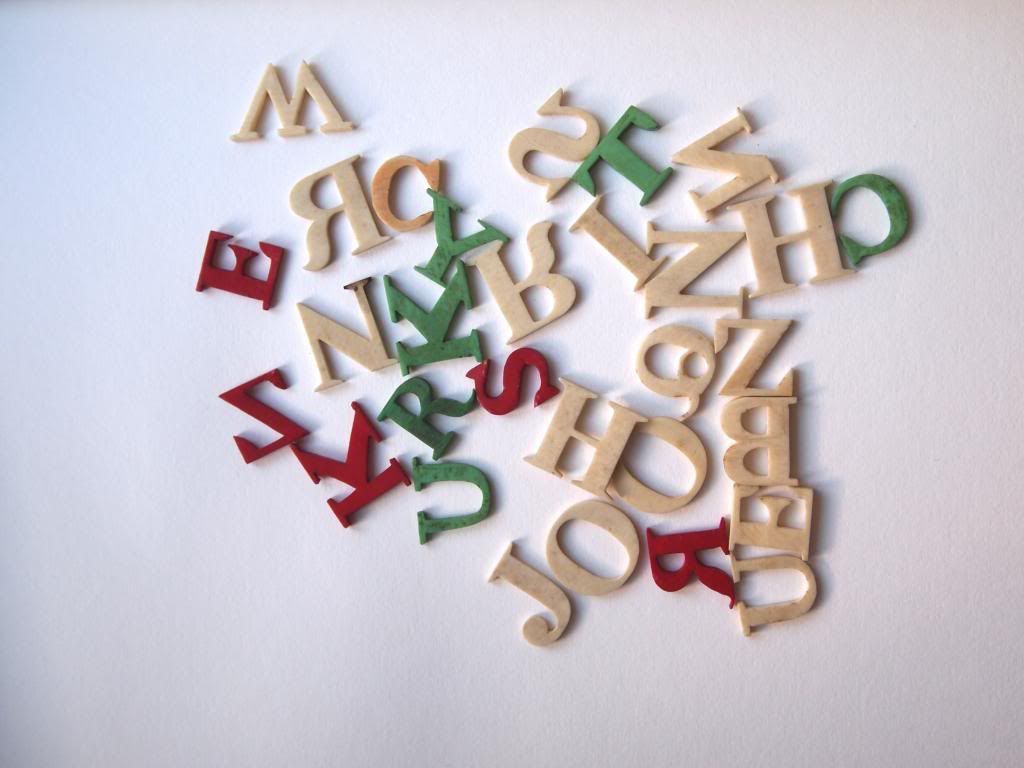 And these little letters are cut from bone. Gorgeous! Look at the font!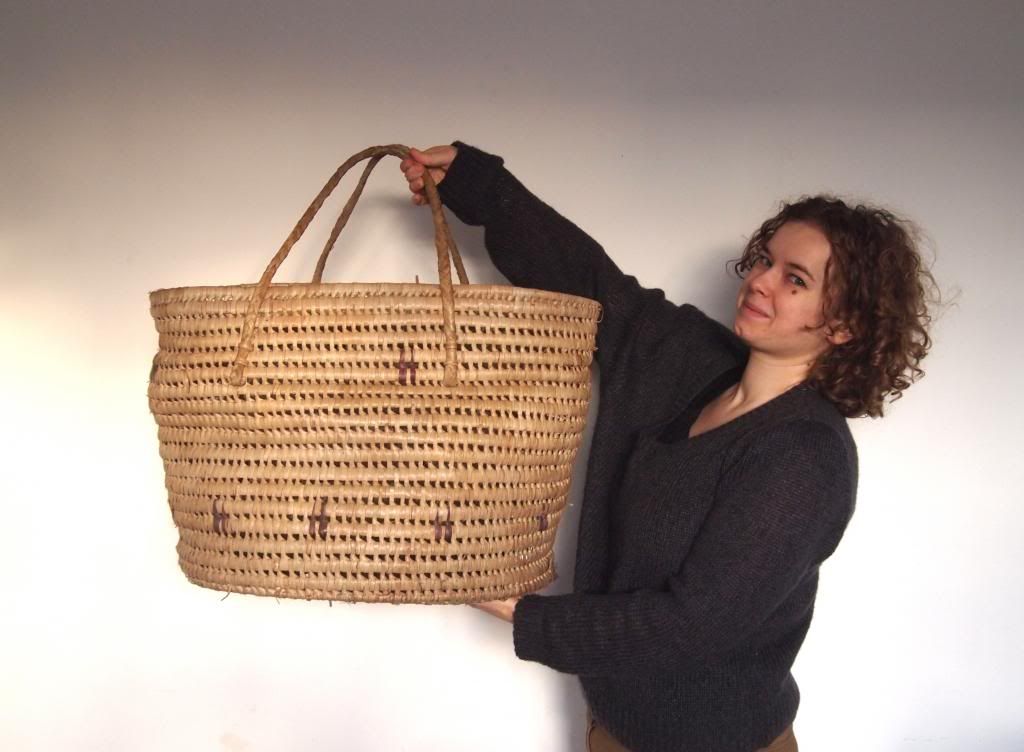 A very nice, very big basket. And did you notice: the Schweiker has wandered back in to my life, all casual-like, after months galavanting on the continent. And Marina is staying for a bit too so we are three in our cosy flat which is nice, it feels busy in a good way.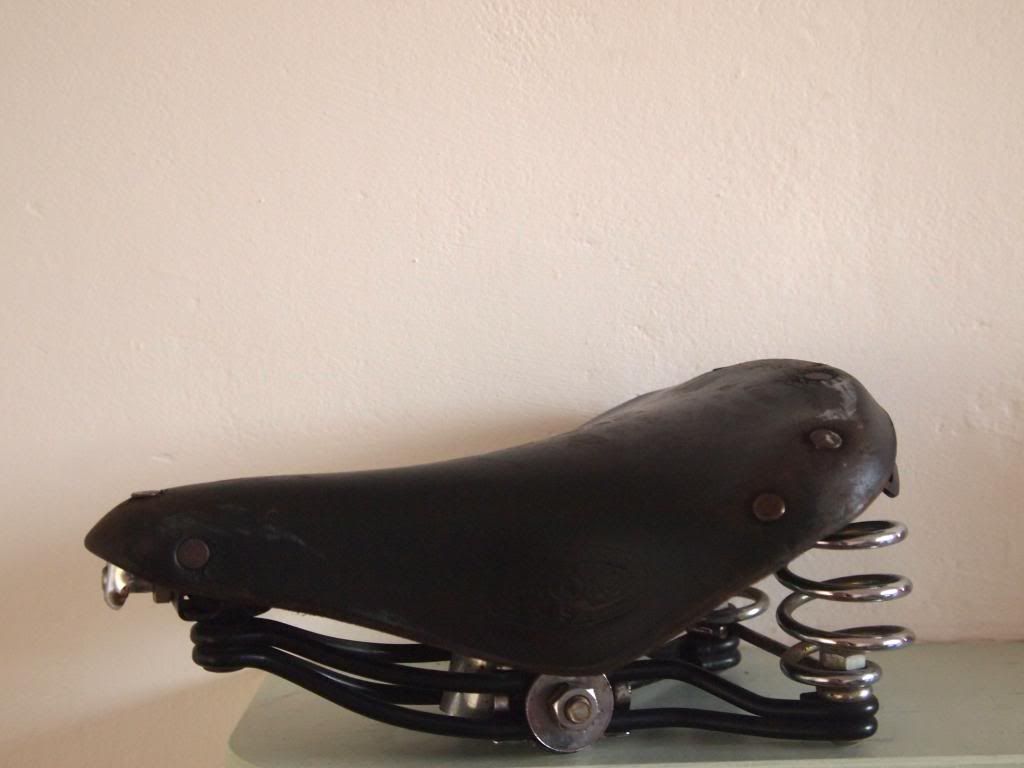 A handsome saddle.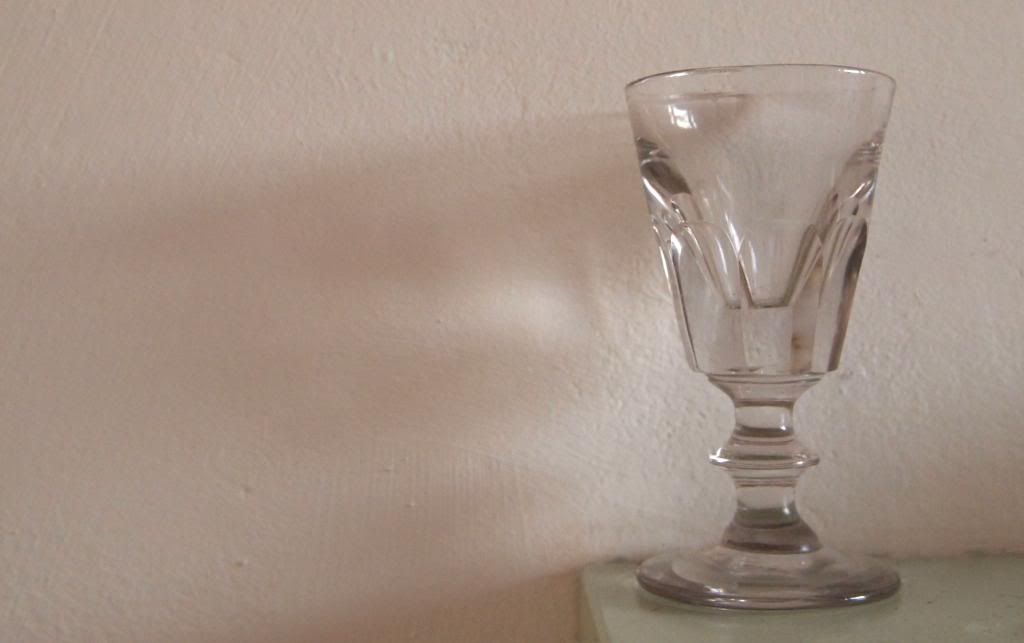 A Victorian glass - I love how much glass there is at the bottom, the space for drink is so small
Hope you're all having a nice time as we sail past the mid point of the working week. Ta-ta. x