Happy New Year all of you, hope you had a nice one however you chose to celebrate it.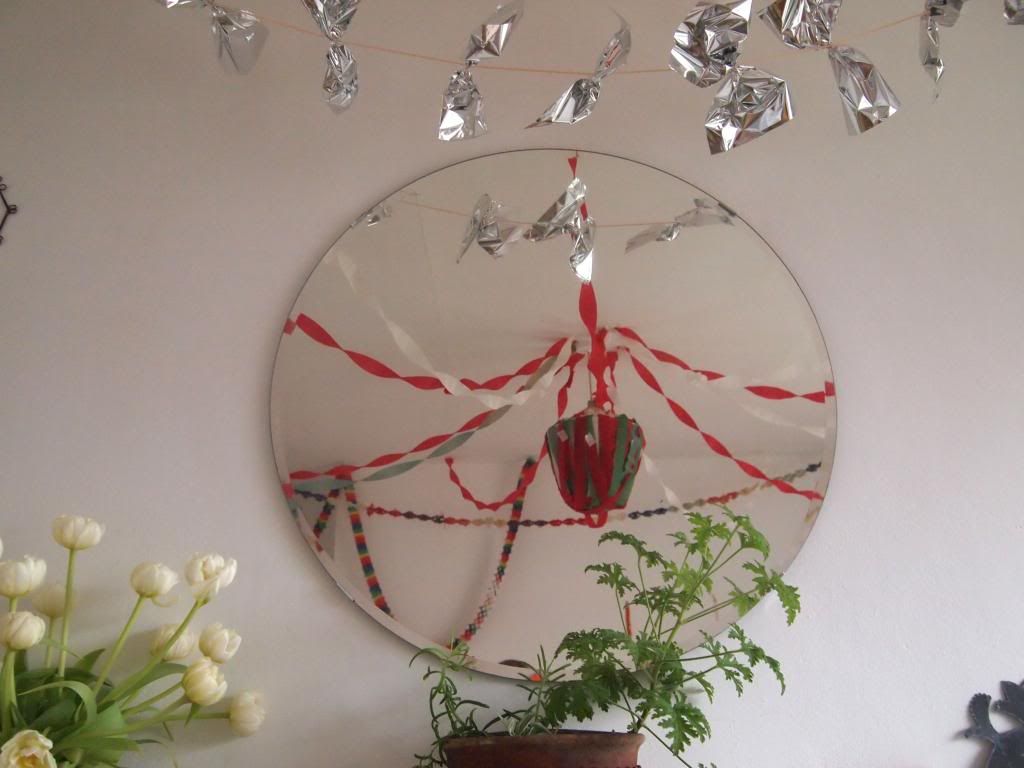 Our house all covered in garlands.
Do you have a resolution for the new year?
I have decided I will try and avoid using gendered language, it's a bit different to my usual resolutions but I think it is a good one. I'm going to try and get around using all the
he
s and
she
s and the
men
s and
women
s in favour of
them
s and nice straight forward
peoples
. It's a really difficult thing to do: a friend who went through gender reassignment last year asked us to do it for a time (just in relation to them) and I felt like 'WHA!?' and I kept getting it wrong and it was bad because every time I did I felt rude. But it stuck with me and now I shall try it for proper and forever and extend the courtesy to everyone.
I think the genders have come to mean too much: they are laden with bizzarre connotations that we all shouldn't have to deal with. So this is my small way of saying 'let's have less of that'.
Wish me luck. And if you choose to join in the challenge: good luck to you.