The fish I made last year have been selling really well on my stall so I'm making some more. Also, there are more prints and things in the pipeline, so that is nice. Busy.
Fishy tale.
I love them little fishy babies: all the mis-biffs and testers are floating around the house, they make nice conversation starters and facilitate silliness real good. At New Year they were getting chucked around and cuddled and kissed . . . a few of them even got treated to sips of beer.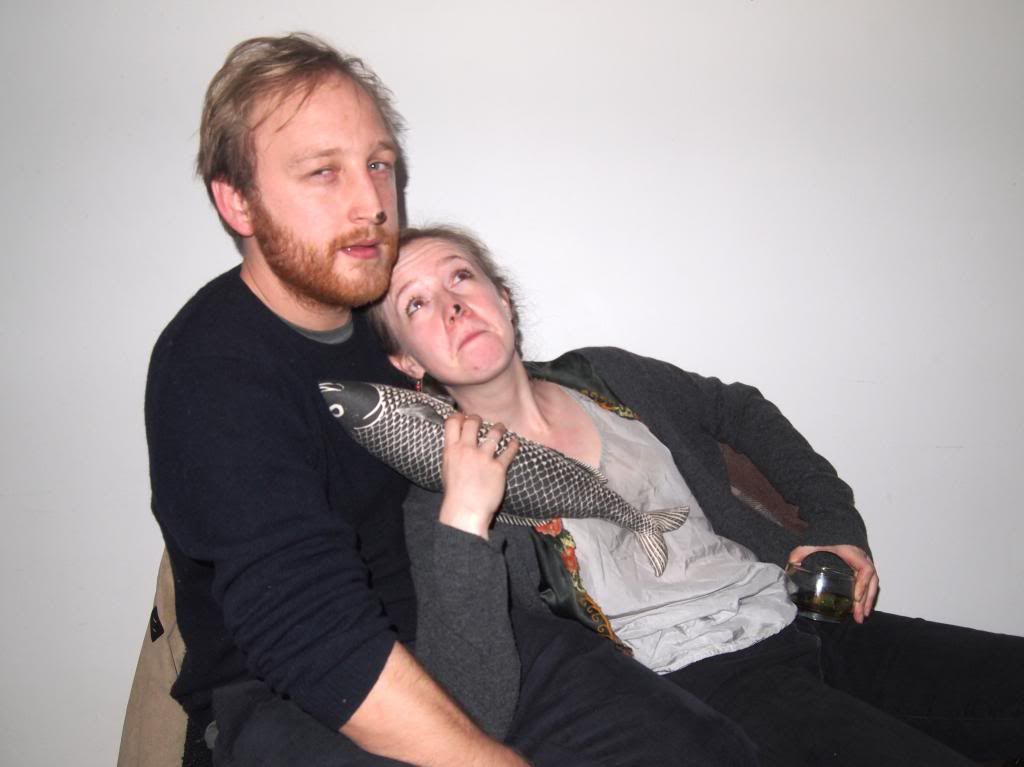 Black spots on noses . . .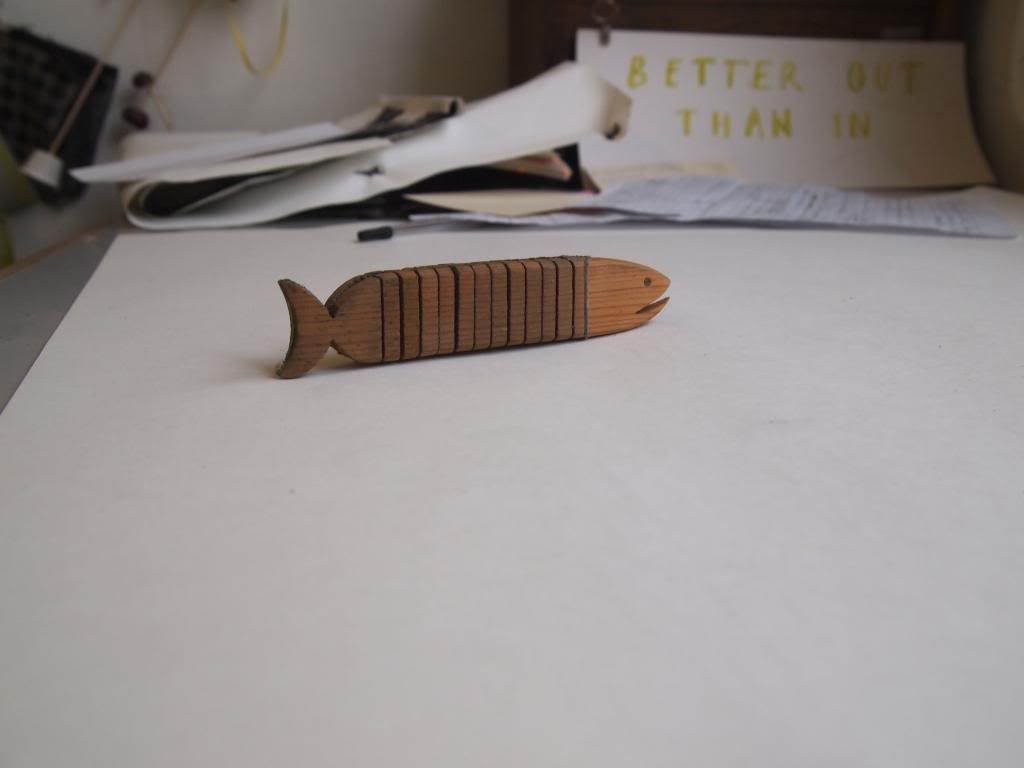 Other fishiness creeping in all over my life: a little wooden mascot on my desk.

A nice picture of stargazy pie - this year I will cook one of these.

There are still fish in the
Etsy shop
if you would like one, and I'm hoping this post will put a fire under my bum to get more things posted up there soon!