I am enjoying the
shop
, it is nice that if I buy a lampshade it gets to go on an actual light in an actual room or lamps get plugged in - dead snazzy! Here's some lighting I've gathered so far . . .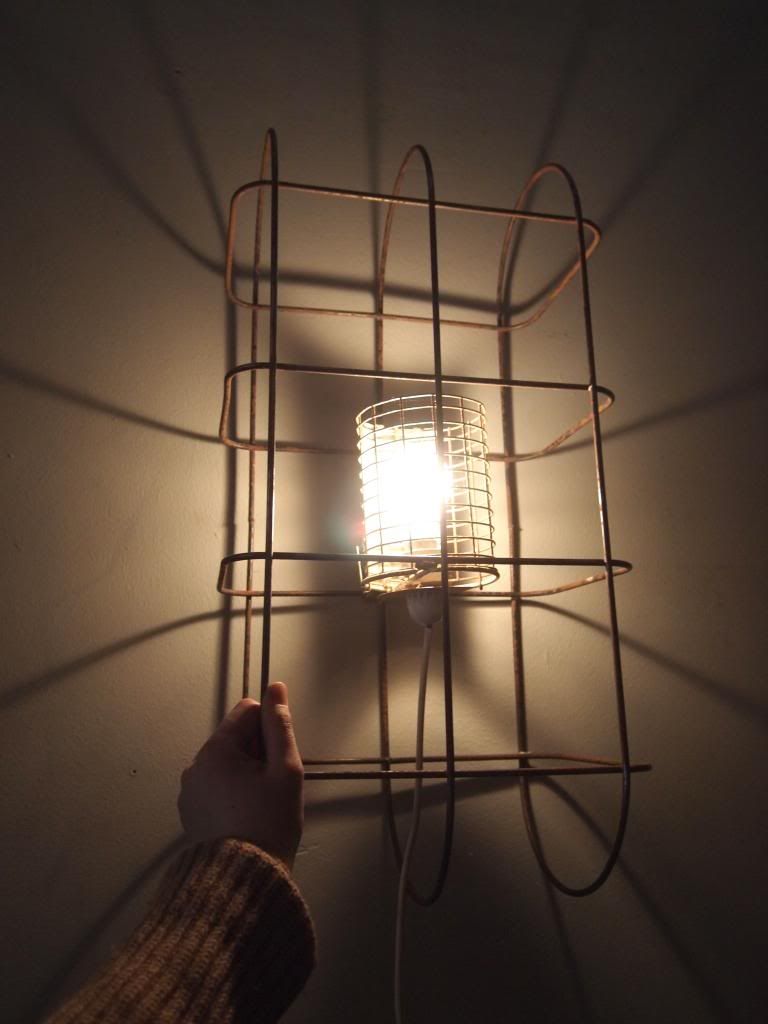 The Glow Baby. This one is actually a bed warmer! Can you believe it? The warmth from the bulb heats your sheets for you. And if you hop in with it the light from the bulb will also illuminate your nether regions. Handy.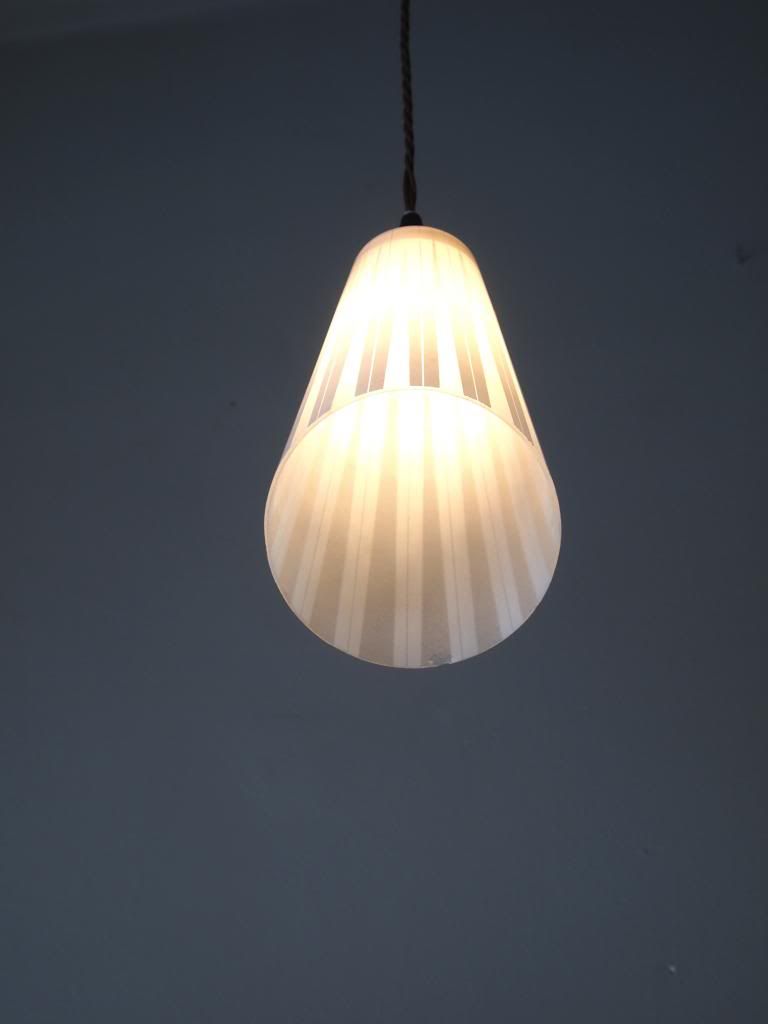 A nice fifties shade all cut on a slant and with stripes. Nice.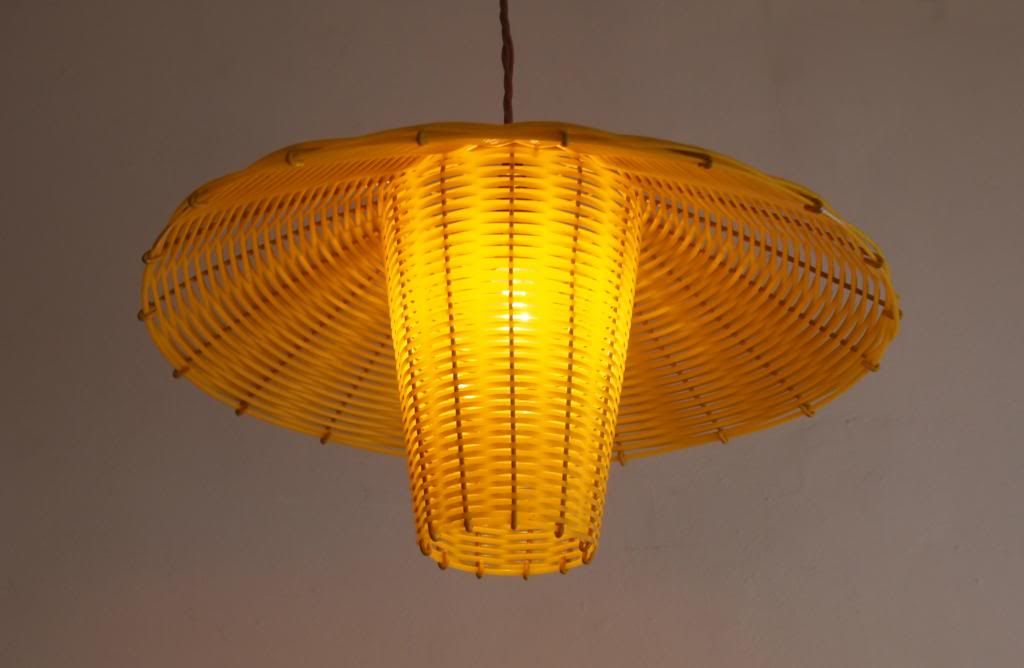 And a woven daffodil light. I love yellow so much.