Some big news . . . I'm now the proud co-runner of a handsome shop! There are three of us in it: Lorna (a new friend who I'm sure you'll get to know), Dale (who you
know already
) et moi.
It's called Committee of Taste and it's in Stoke Newington, North London: come Like our
Facebook page
and keep an eye for things what will happen!
It's a mid-century furniture shop at it's core but all nice designs are welcome as well as rustic pieces and industrial salvage. Yum! It's got a real nice clean look to it at the mo which I'm trying to fit in with, I'll have to save my frilly-silly side for Spitalfields. It's nice to be buying furniture again after doing smalls on the stall for so long. And I've been given the go-ahead on bringing in some house plants so now I can rescue all the sad specimens from car house clearances. Hooray!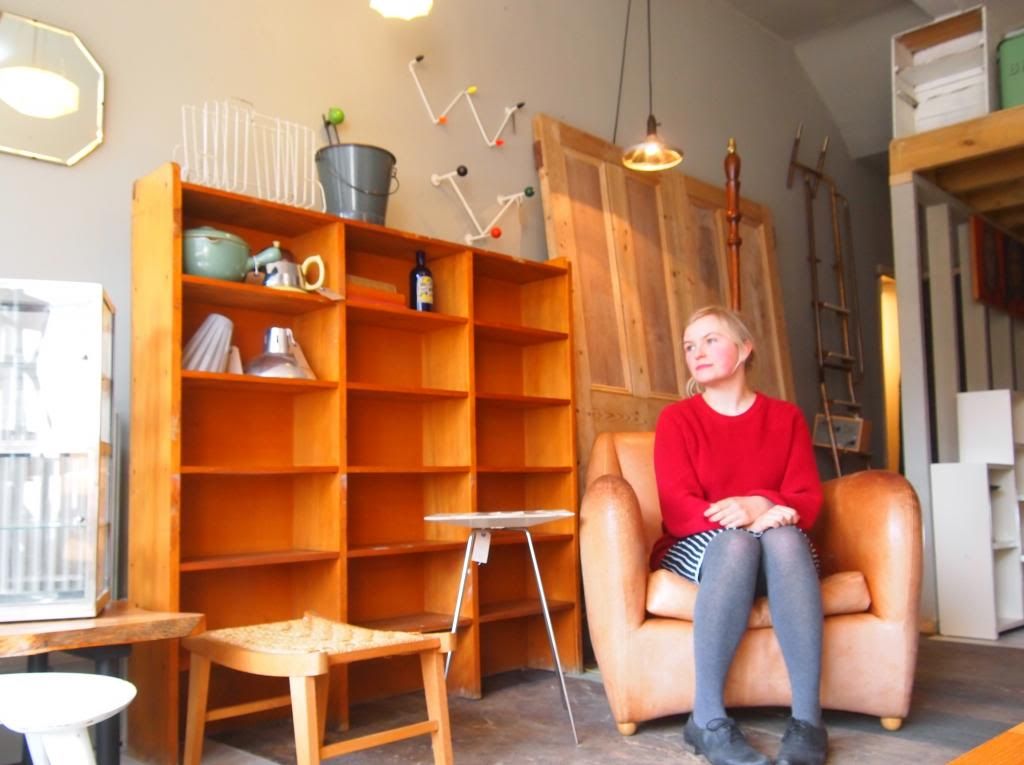 Just me in my new shop. No biggy.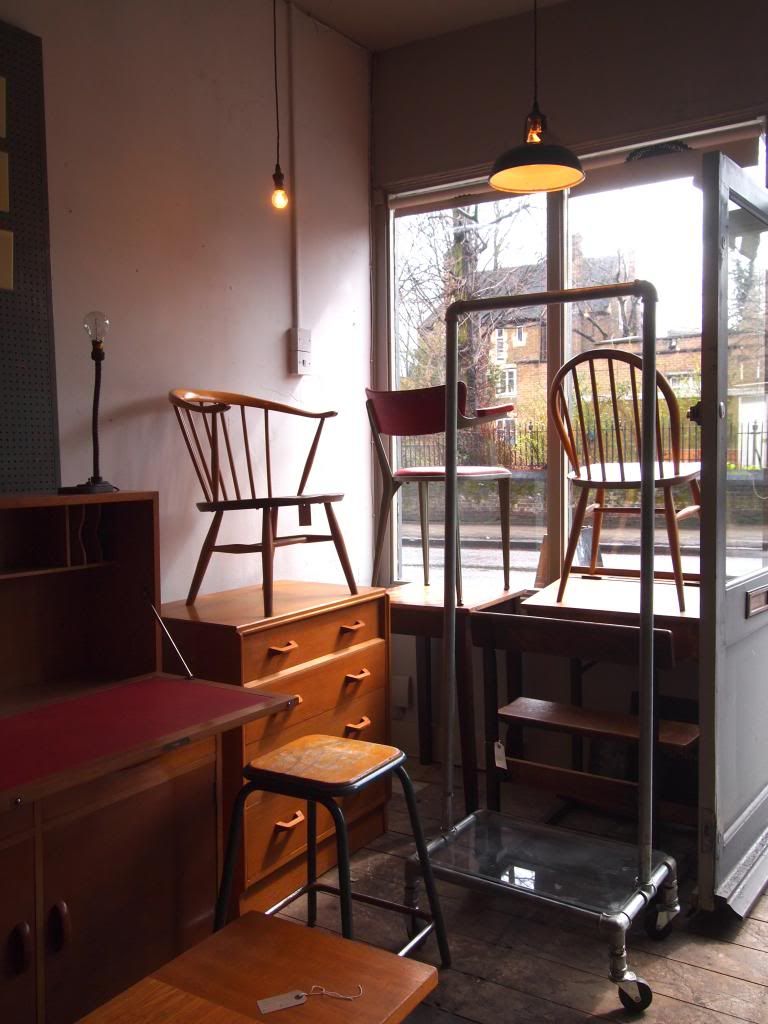 Nice big windows.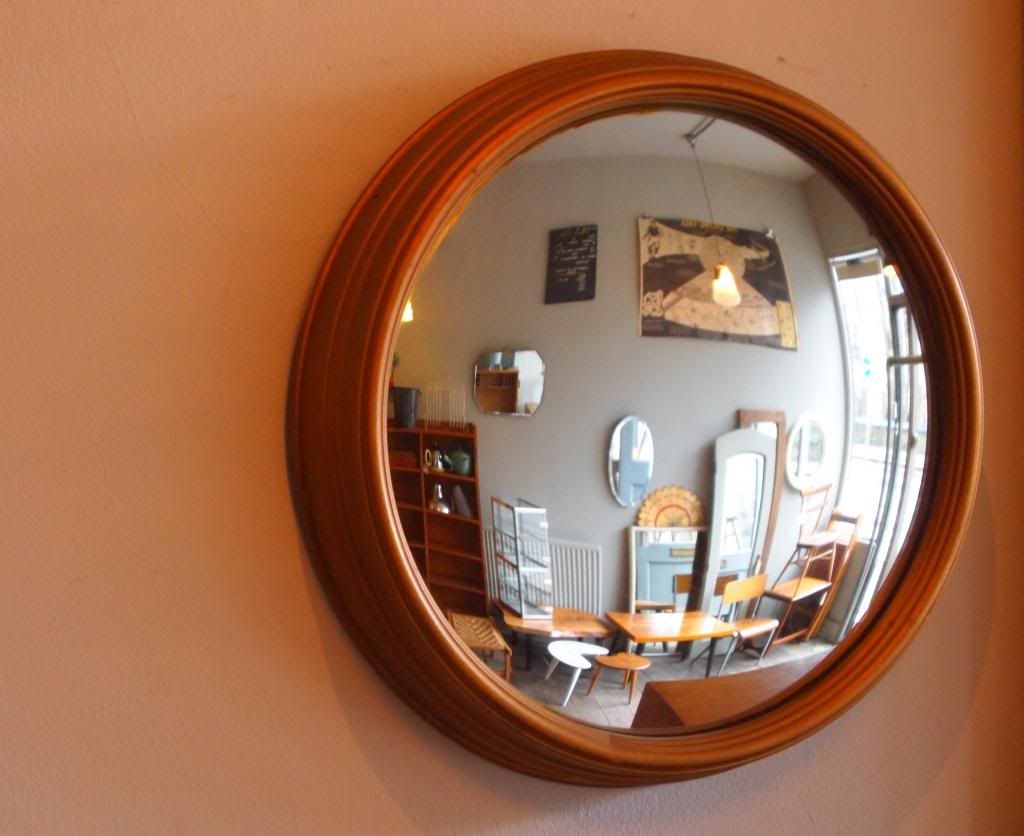 I love a convex mirror.
So there you go! I'll be manning the shop a couple of days a week - you should pop in and say hello . . . yes, even you: living in another country is no excuse.
Let's see how this little project goes along.