I've changed folks . . . I'm all different now, I hope you still like me.
Once upon a time I would've boshed an Etsy parcel together with a mile of sellotape then spent a half hour scratching my back up against a tree. These days I'm finding myself getting all joyous over sending out uniformly neat and tidy parcels. It's, frankly, a little disconcerting but I'd like to share with you my most recent packaging triumph because I'm dead pleased with it.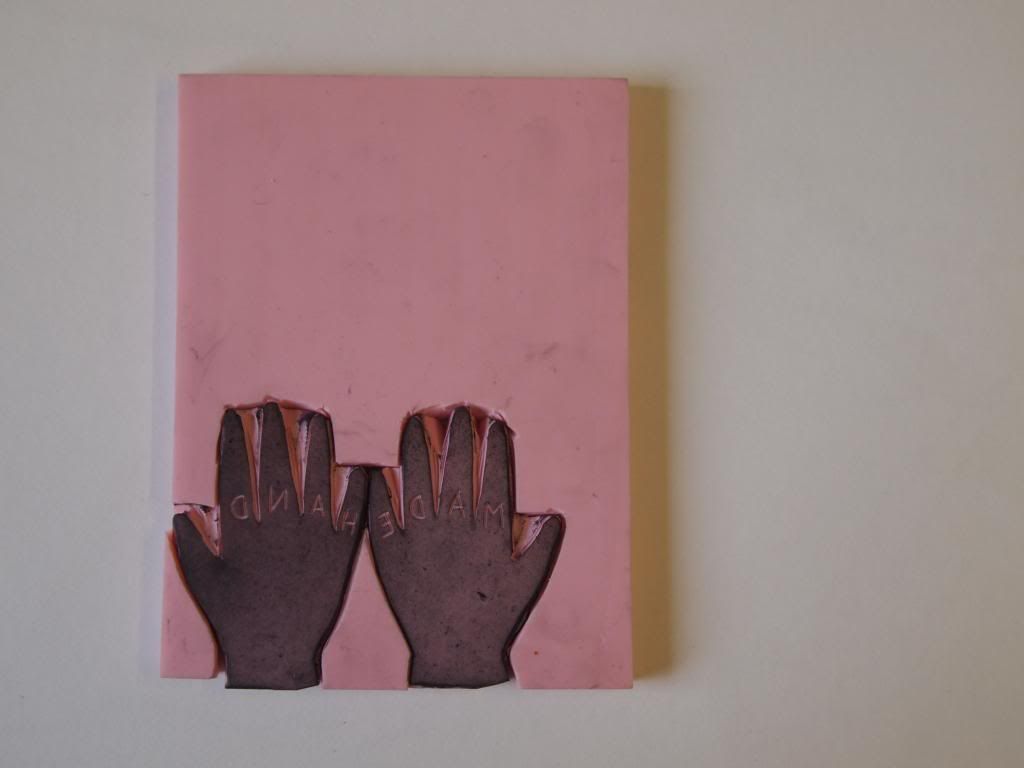 I came up with this simple little design and carved it from special pink stamp making rubber which only costs about a million pounds a square centimetre (that's an exaggeration but it is a little bit pricey)
Then I mounted the carvings onto nice bits of wood, but not before I stamped the back to make them look all professional.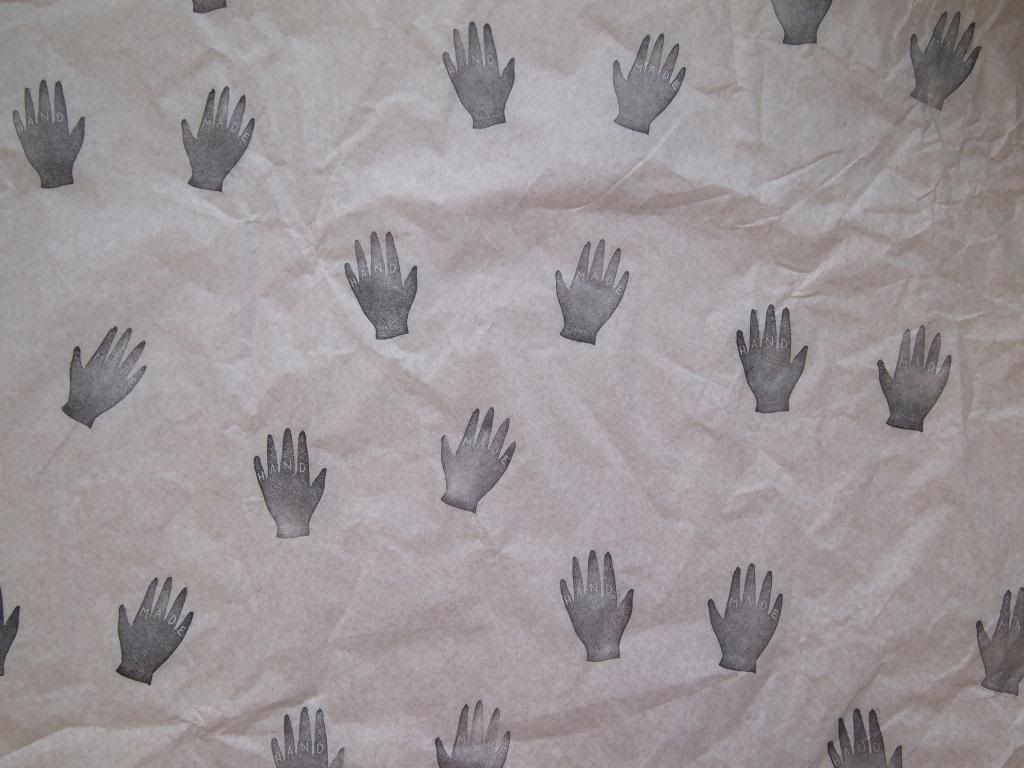 And there you go! Special 'Hand-made' parcel paper.
Makes all my post looked damned fine.
Another reason to buy something in the
shop
! I've got a few new products for that little outlet coming soon too - more to wrap, very pleasing.