A quiet week, I took very few photos. Here's what did happen.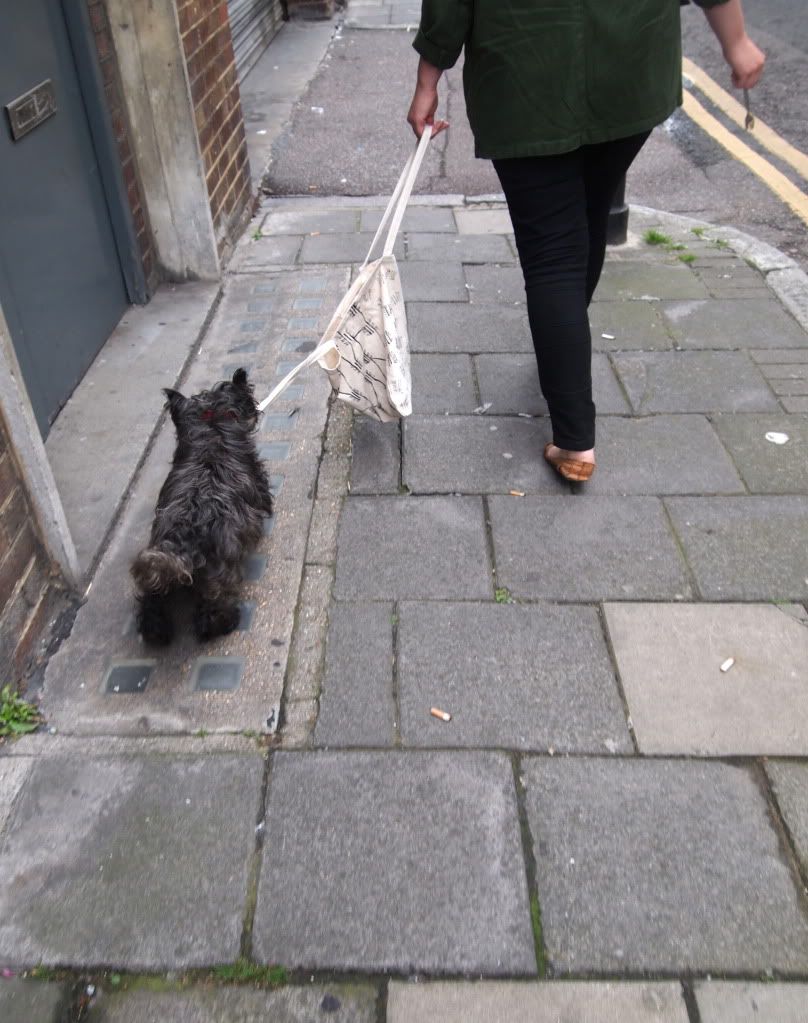 We found an elderly terrier in a pile of rubbish down Brick Lane, she was all growly and crotchety but we managed to find where she lived and walk her home her home using a special Toot hand-painted tote that conveniently doubled as a lead. When we got there her owner said - 'she's always wandering off, she never listens'. Silly pup.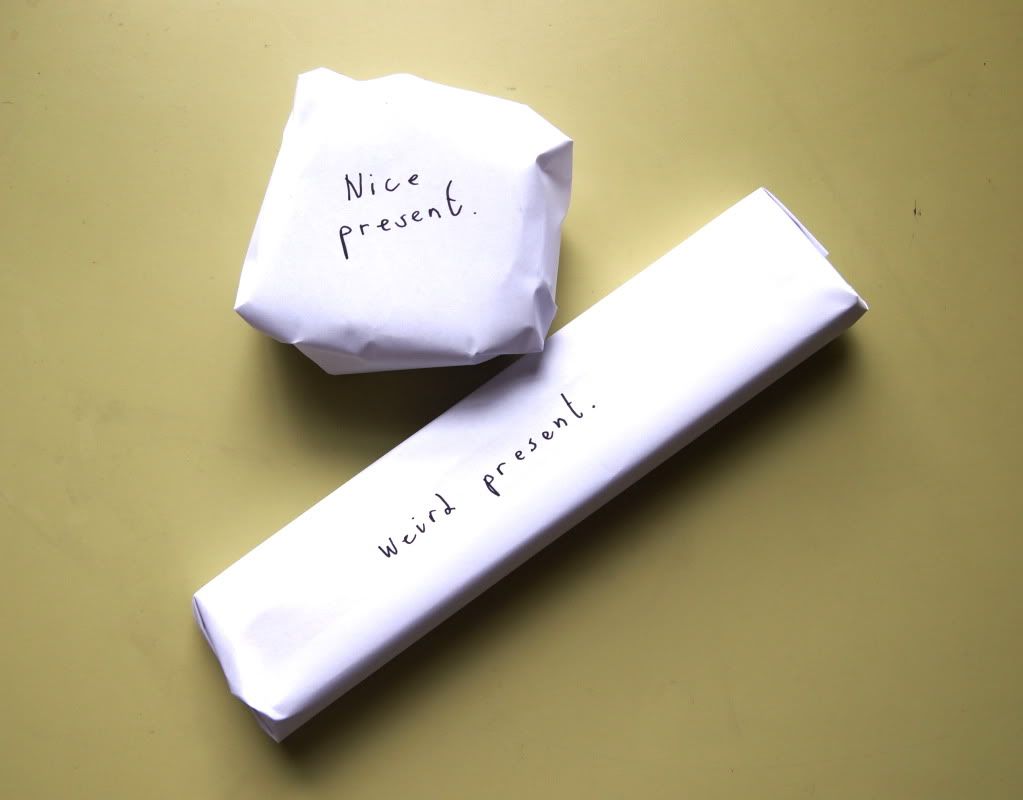 My brother got one year older. I gave him these presents.
And I made a print of some trousers. The end.