It is winter and my slip-slips are back in full force. I have a beautiful pair of Odette slippers that my mum bought me.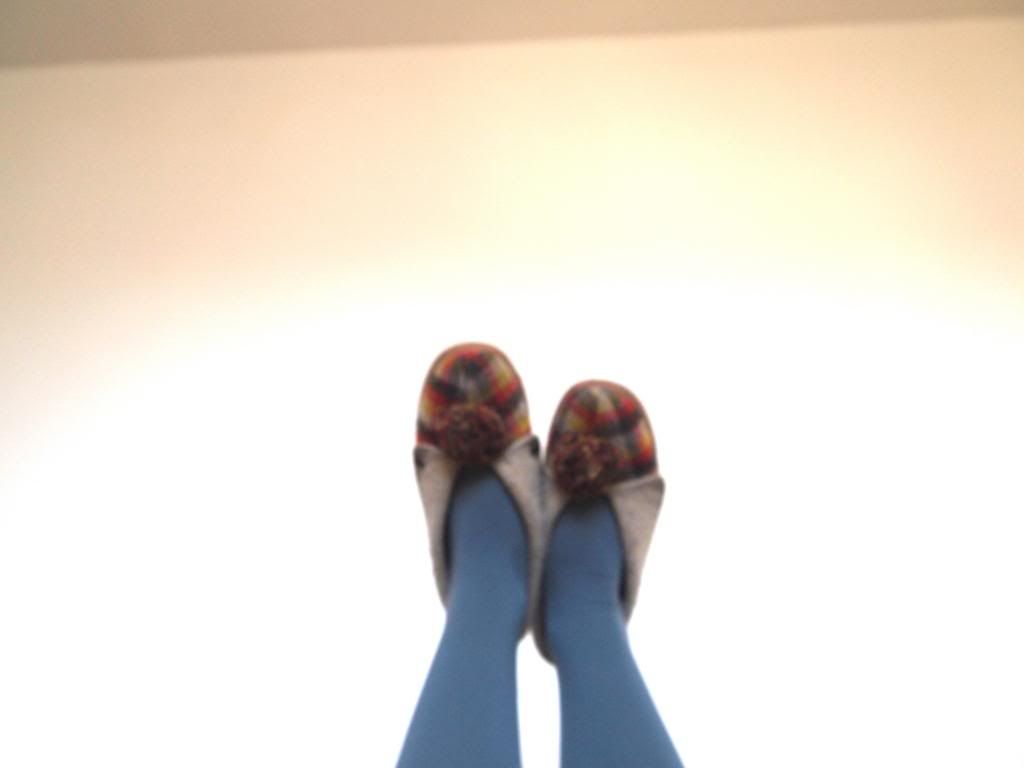 I've always called them my Step-Outs. When I was doing care work I used to look after a lady who called all plastic soled slippers Step-Outs the because if you needed to step out, for a bottle of milk say, you didn't have to change into your shoes.
I only found out their proper name recently when
Maddy
told me it.
Maddy
is a second generation Odetter it turns out - she tells me that the buttons used to undo so you could pull them up in to bootees, which sounds superb.
Also
Tracey
has some Odettes next to her bed and on my travels through the internet I found
this amazing Flickr stream
- it's quite mesmerising.
Do you wear slippers? I'm only a recent convert (since the Odettes in fact) before then I was sloshing around in stupid socks or even just my outdoor shoes - can you imagine? What a fool I was.