Recently all this plant's leaves fell off - it had a lovely purple flowery-job sort of head. Then each leaf just started withering and plopping off and I couldn't work out what was going on. I was sad and angry - 'stupid bloody plant, what's it's problem?' - it was like a rollercoaster of emotion.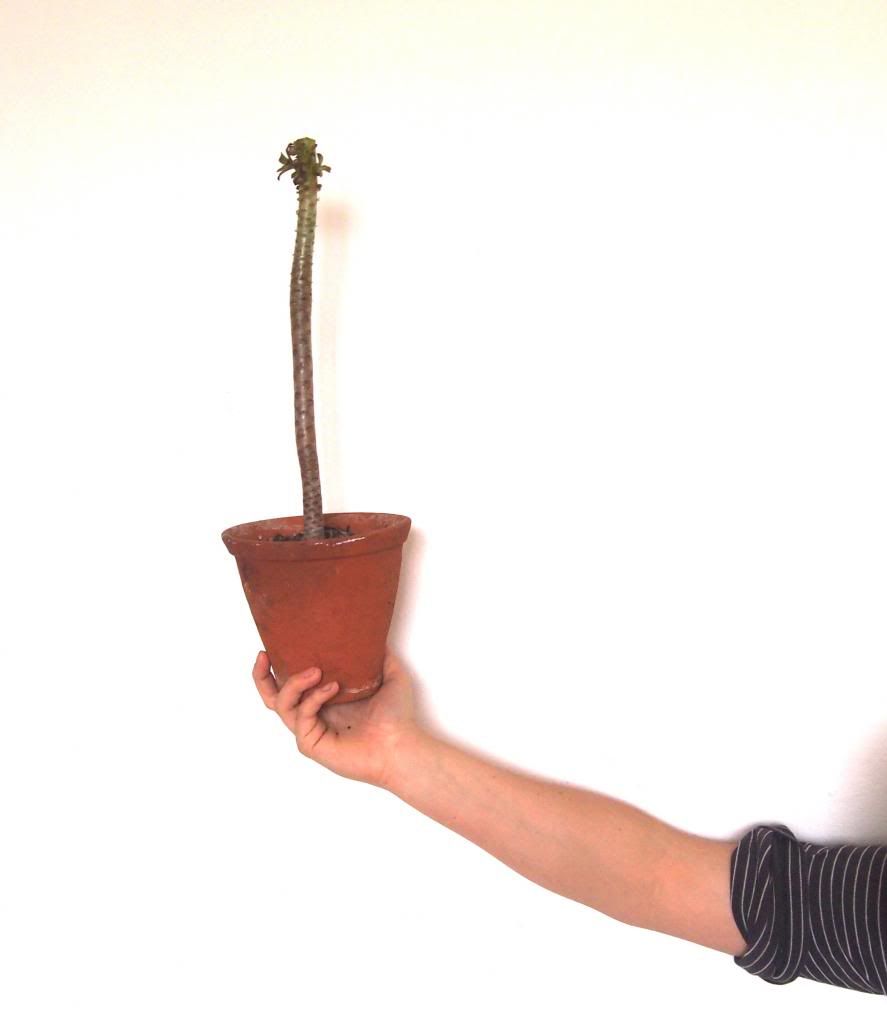 Then just last week the last leaf tumbled and a moth flew out it's bald little head: some caterpillar had made it's home right inside the poor buggers noggin. I made a clean chop at the top and crossed my fingers that it would survive.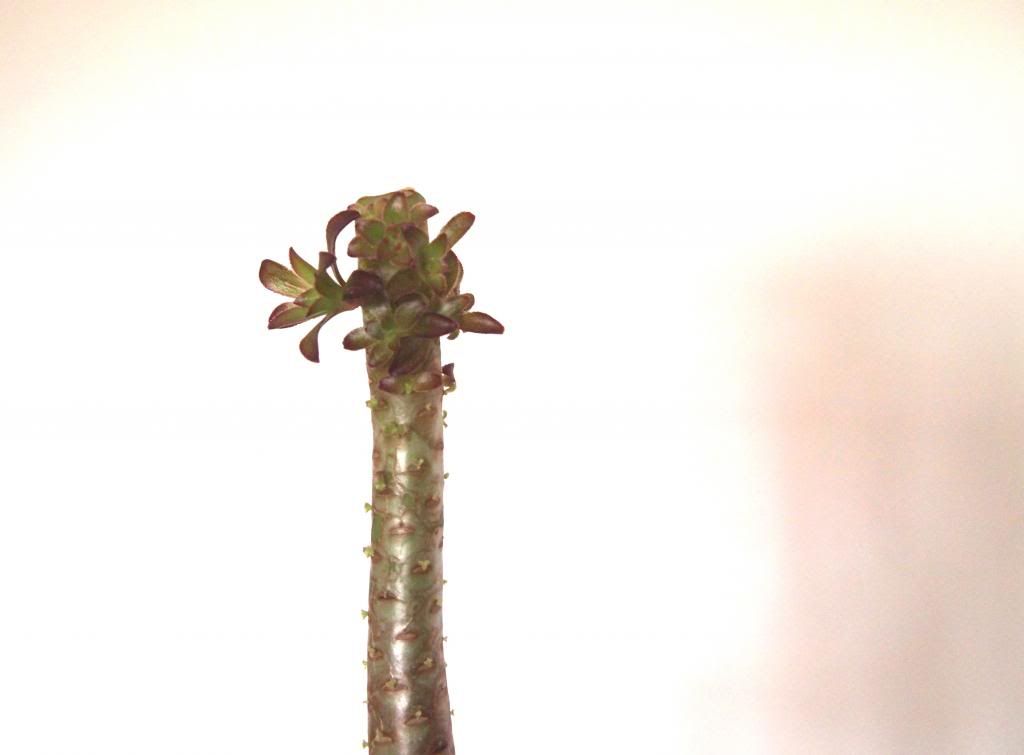 And, hey, it's starting to grow lots of leaves, and really quickly! Further proof for my theory that plants are all filthy little masochists. Are you a killer of houseplants? If so, maybe you're just being too nice to them.