Rosalie
has been away for a little while now, and she won't come back until January. Luckily she managed to replace herself before she scarpered into the sunset. I have a new flatmate: Marina. The other day we did a lot of photoing; including putting things on our heads, which is always a good game. Some more photos on Marina's
beautiful blog
.
Marina is an exotic beast, not only because she comes from far off lands but because she
loves
pink. Imagine that. When she came to Peckham we had one pink thing in the house: a small plate. But now we have lots of pink things and I might be a convert.
Marina and the pink plate.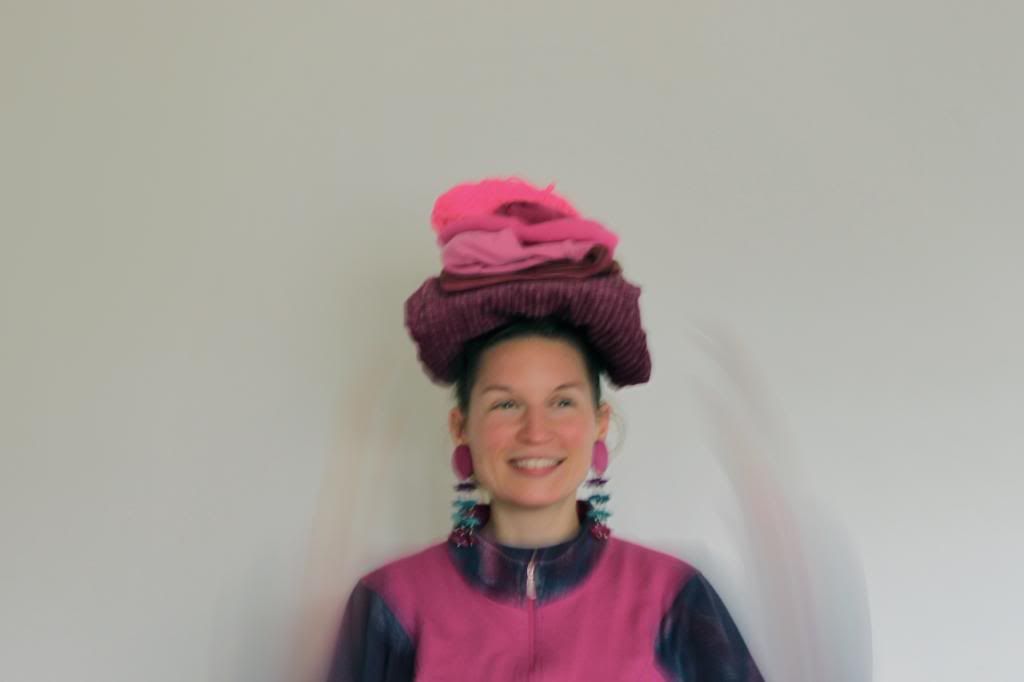 Pink things on head (and blurry arms).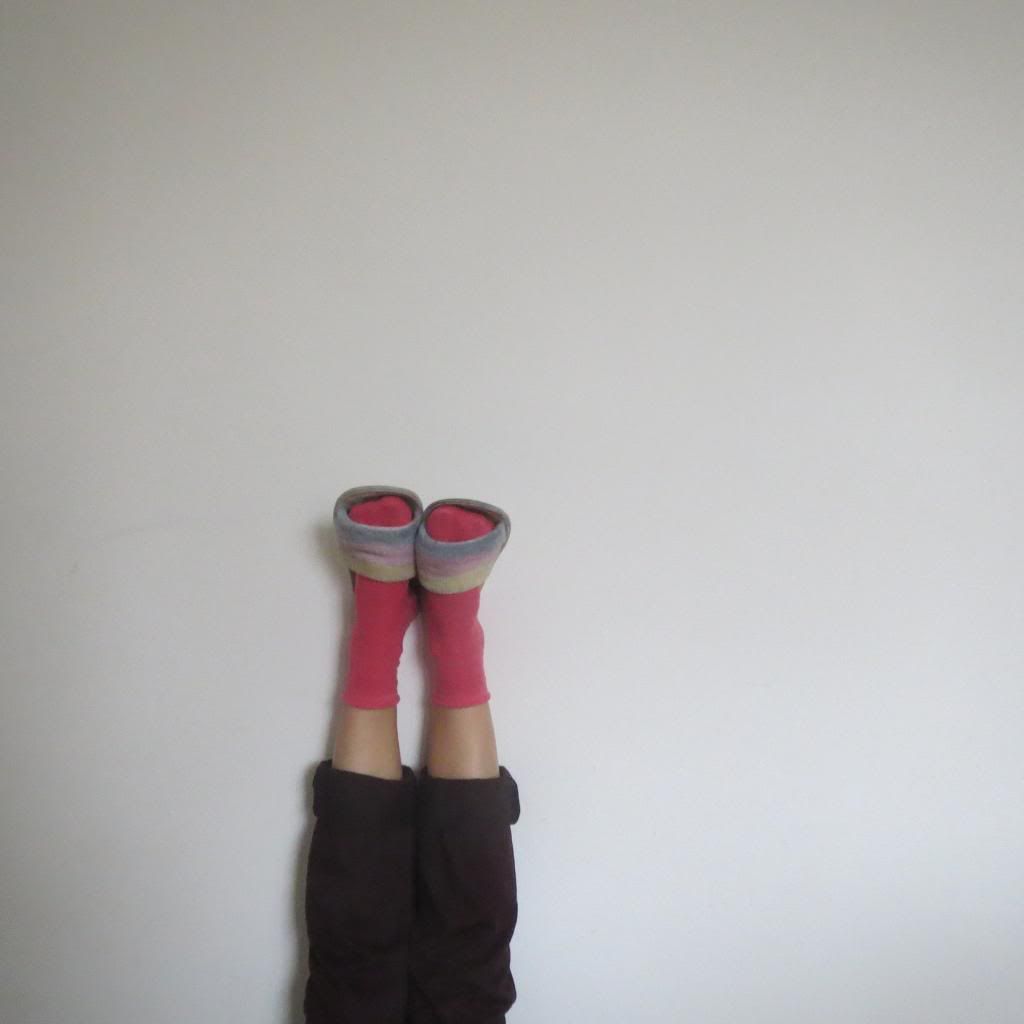 Pink socks and slip-slips.
Marina hails from Germany - it is nice to live with someone from a different country because they can tell you things about your own country that you might not notice because you're so used to it- for example, had you noticed how nice and descriptive
English weather forecasts
are? They're all full of lovely words like 'brisk' and 'breezy'.
Do you live with someone from somewhere else?