Had a little look in Will's studio the other day. It is always exciting to get to nose around other peoples worky stuff. Will recently converted the studio space from an old garage - it was a squat garage with it's back to the garden before so he turned the whole thing around by making a window and door on the garden facing side. It's turned out stonking. There are still tweaks and alterations happening all the time - everything's custom made or salvaged.
The studio and the works that Will makes sit together really nicely; both are art.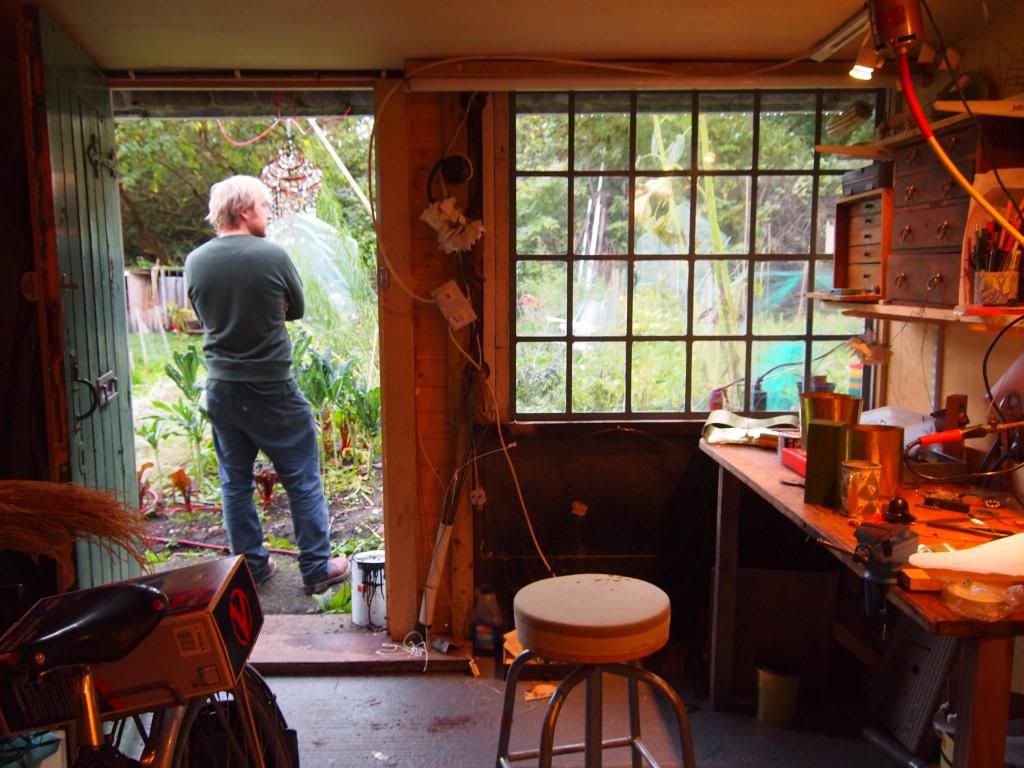 The view out.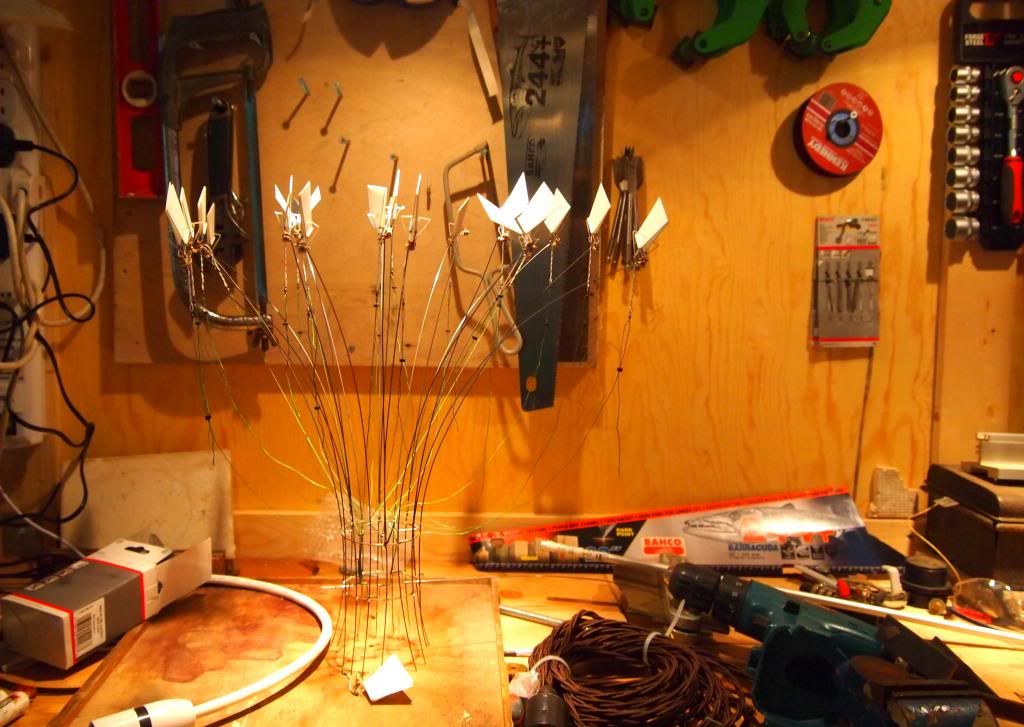 A butterfly piece in progress on the desk.
An eerie hand at the window.
Smaller butterfly machine against a nice red.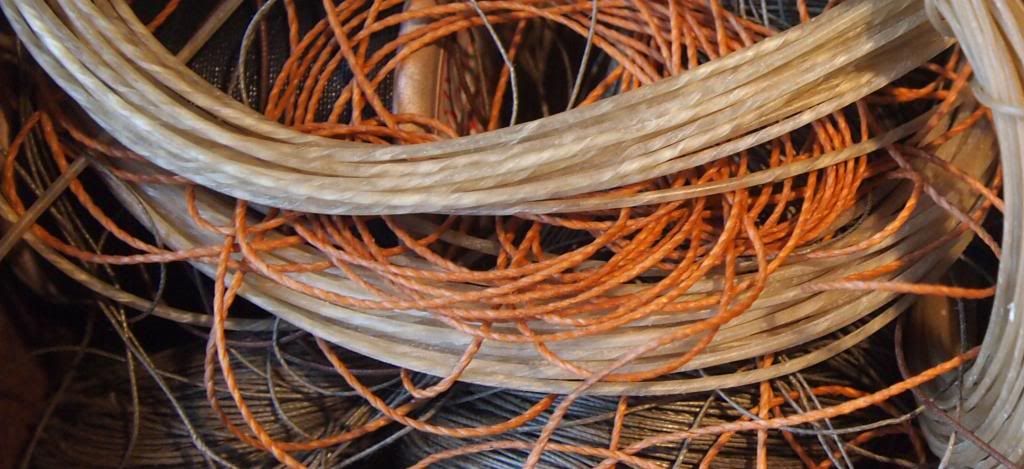 Bit of salvaged cat-gut. Always handy.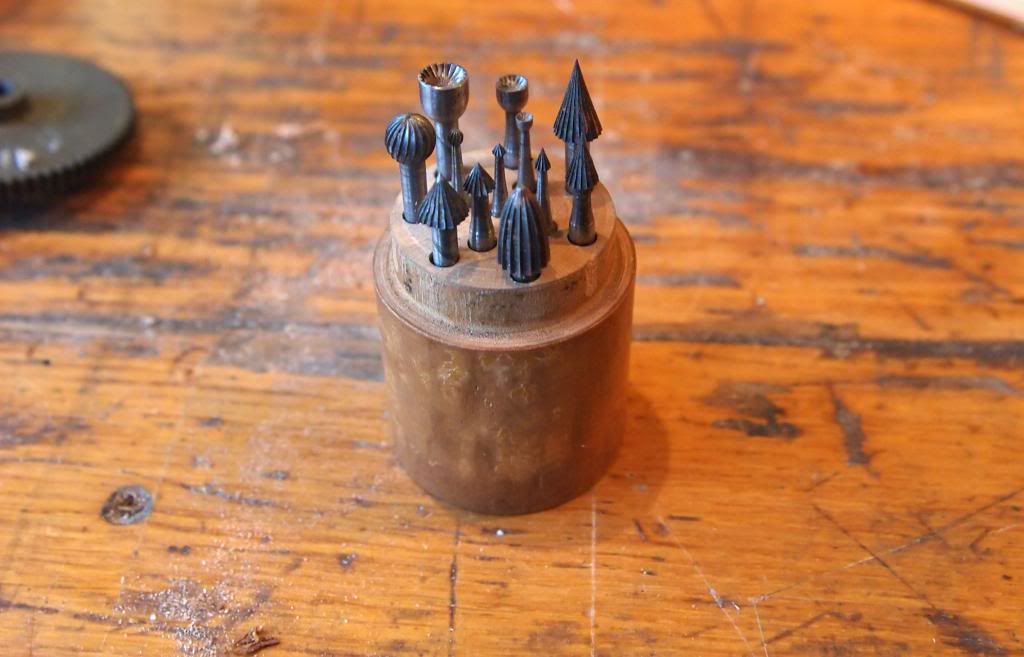 Beautiful vintage tools.
Amazingly dainty wire mechanisms.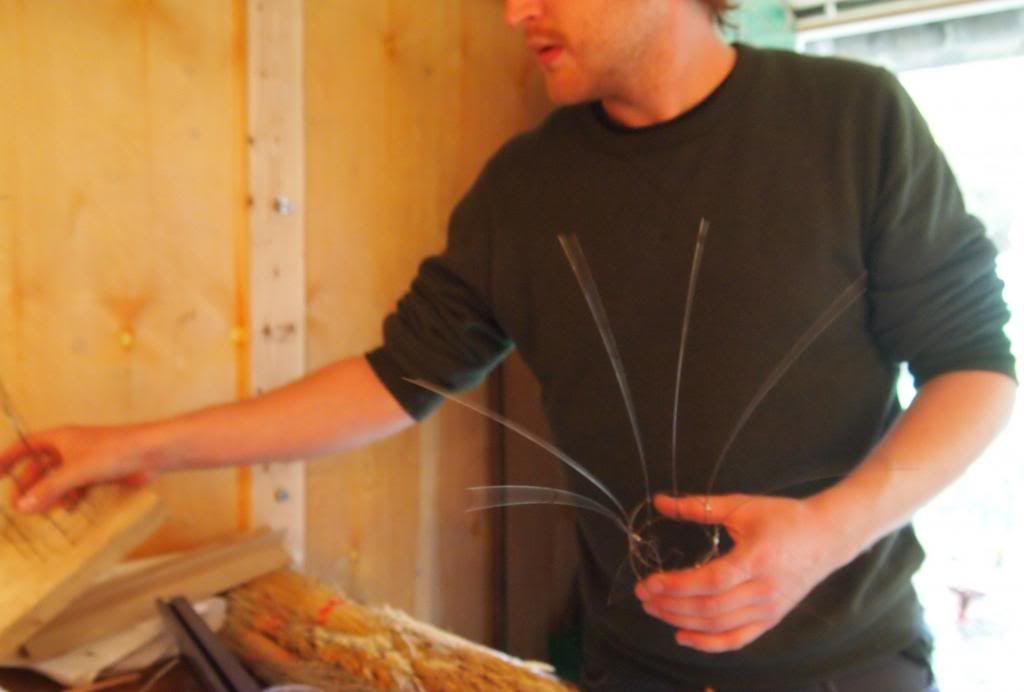 Dainty/spiky things.
And a surprise visit from Moss.
I love getting to nosey in studios so much. I'd like to make a habit of it, this blog being the perfect excuse. If anyone has a studio they wouldn't mind me noseying get in touch - I'll bring biscuits, you provide tea.