A nice lot of toot this week - though I attended one car boot where I didn't buy a single thing, imagine that. Here's what I got elsewhere.
The sweetest little jumper for a kid - I like that it's good colours, none of that pastel crap: no pink or blue, just characterful stripes.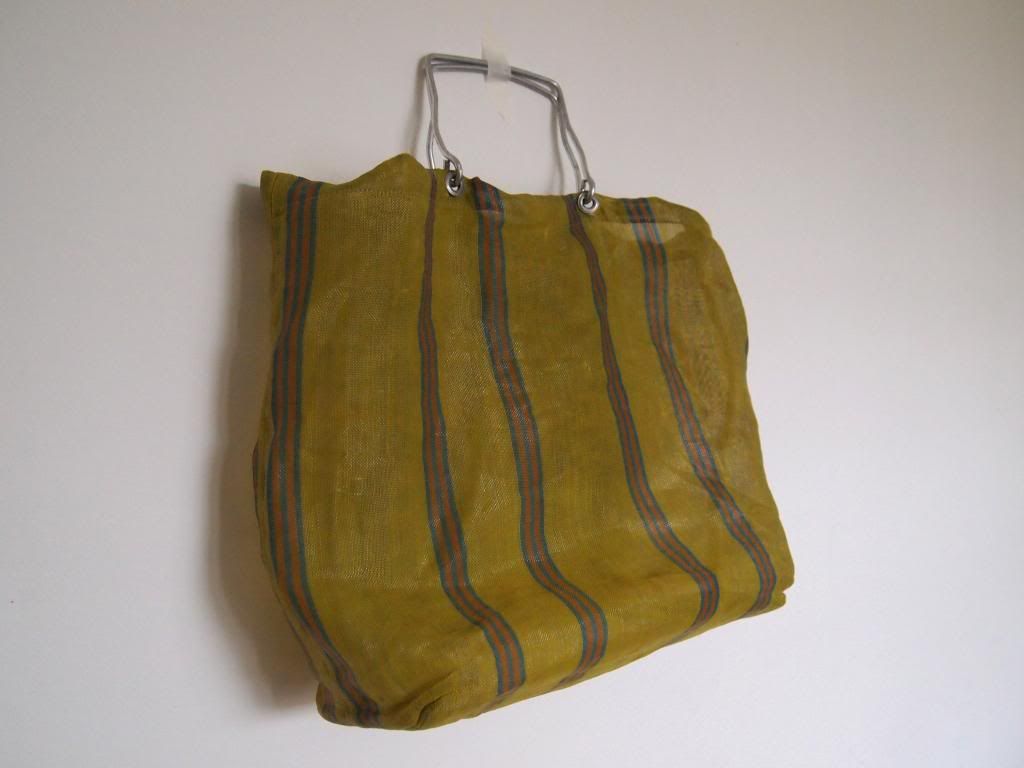 Some more characterful stripes - switswoo.
Is it a hanging basket? Or is it a drawing? . . . it's both.
And here's another with it's arms still attached, I love them. Something about hanging baskets (were you around when
this one
turned up? That was a long time ago)
A sick-up swan for the
Pileas
.
A 70s dressing gown in nice patterns. And what's that next to it? . . .
Oh it's only the best damn Christmas decoration ever. I feel this Chritmas I might finally decorate the house, after many years of feeling a touch too nomadic to make a real effort with any abode.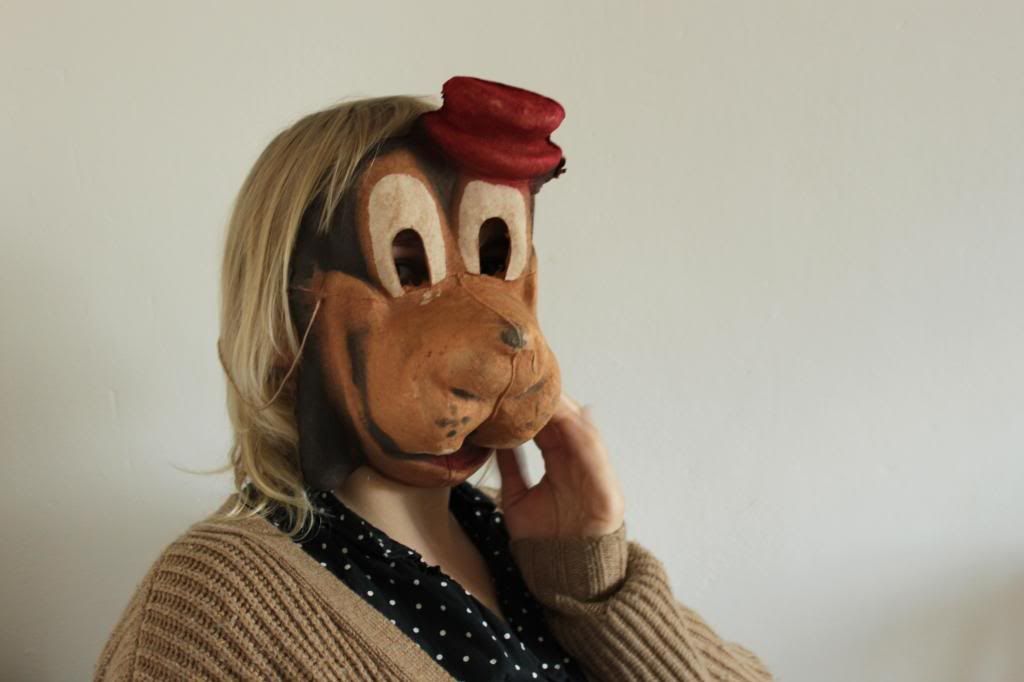 A slightly chilling Goofy mask.
And a painted basket - I love it when folks give wicker a thick coat of garish gloss, it makes such a wholesome and rustic looking material seem so Pop. And I've not seen one example of it done tidily to date - which is part of the charm. (Like
Craigie's pink cabinet
)
Talking of charm: here is my Dad modelling the new
Gansey
I got him.