This week I have only photoed half the Toot because my camera died today - 'R.I.P. you utter P.I.T.A.'. Never mind.
Firstly, I found another one of these, so similar to the one I found about a fortnight ago - would you believe it? It's funny how that happens. I'll probably never see another again now. This one is a bit nicer than the other - less of a flattened bum and with a funny charm at the base of the dandelion stalk.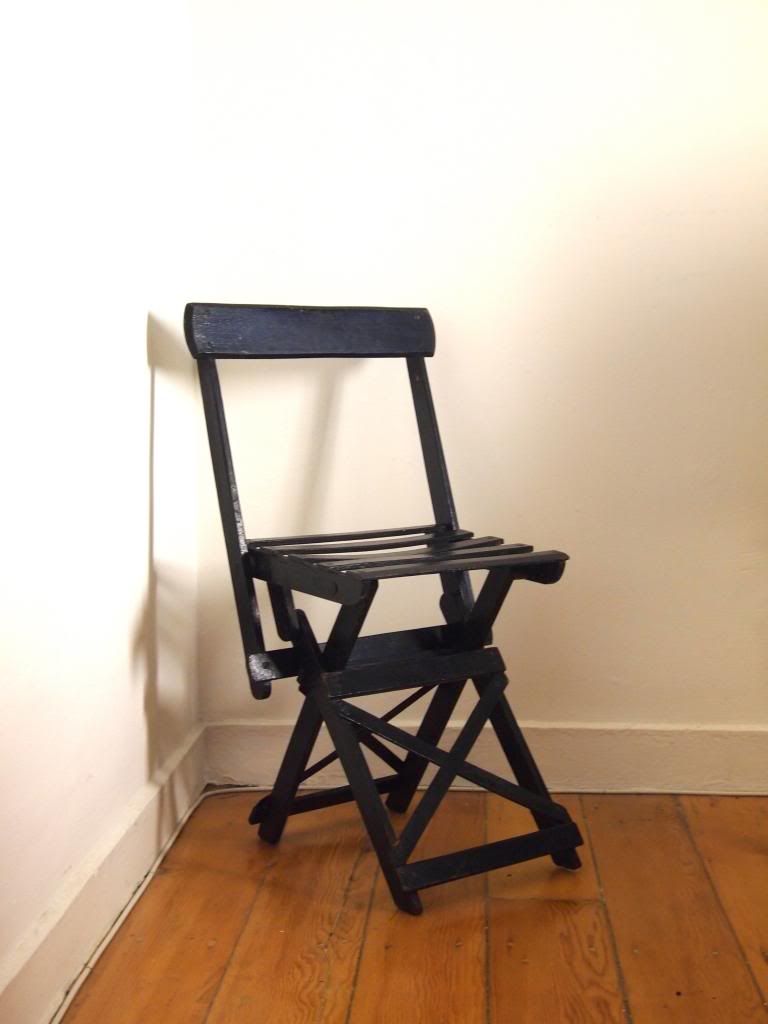 A folding chair with a wacky mechanism. It's nice that its painted black, I like things that are graphic
and
black - very sculptural.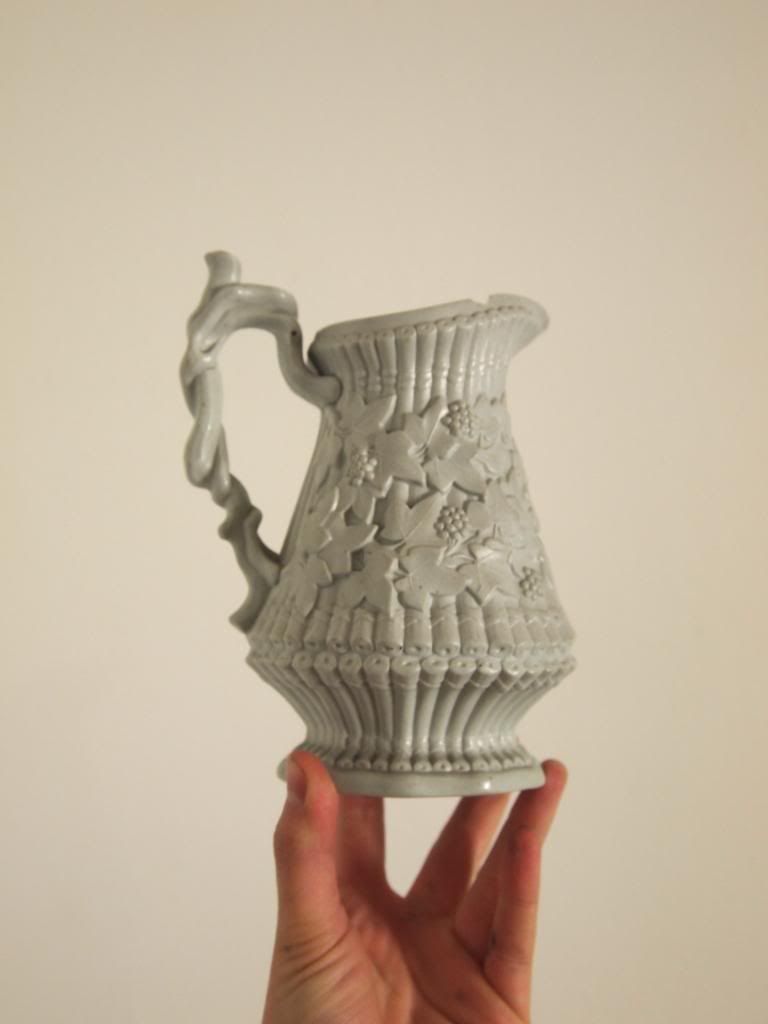 A jug that is both very conservative and completely barmy - the jug equivalent of golfing attire.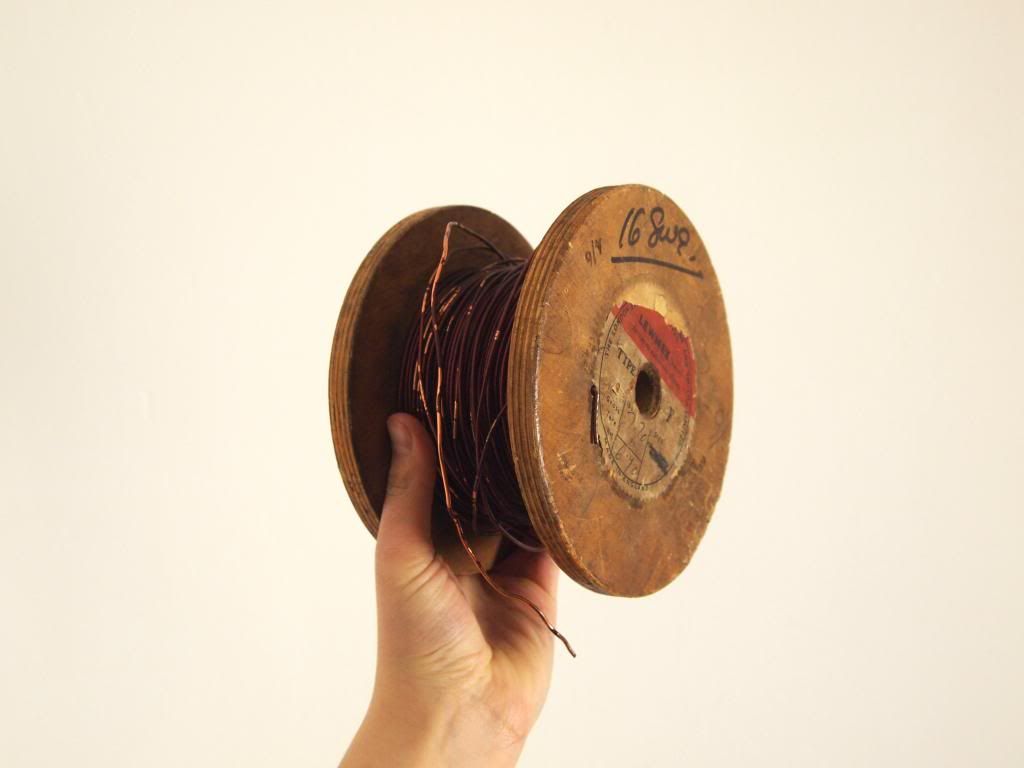 A roll of nice thick copper wire, I don't know what I'll do with it but I had to buy it: I got that habit from my Dad I reckon. On a mildly related note - this year a man told me that the scrap value of copper has gone up so much 'it's now worth twice as much as gold'. Jeez! what a Dunce . . . I smiled and nodded, naturally.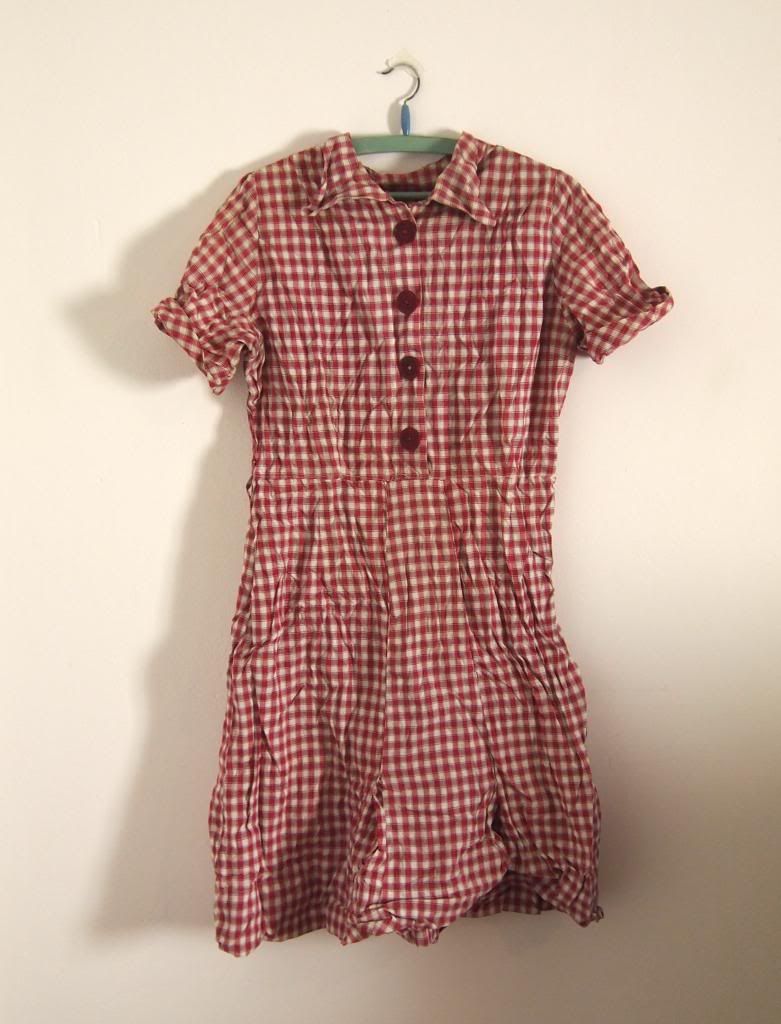 This dress has now been washed and is beautiful - it's covered in tiny neat mends. And the collar is so minimal - two petite triangles on an otherwise round neck, so sweet. I think it's a child's one but maybe there's a lucky slender adult out there who might fit it.
This one is adult size and nice, a slightly squared neck. Not so many nice mends on this one: she was probably too busy patching up her daughter.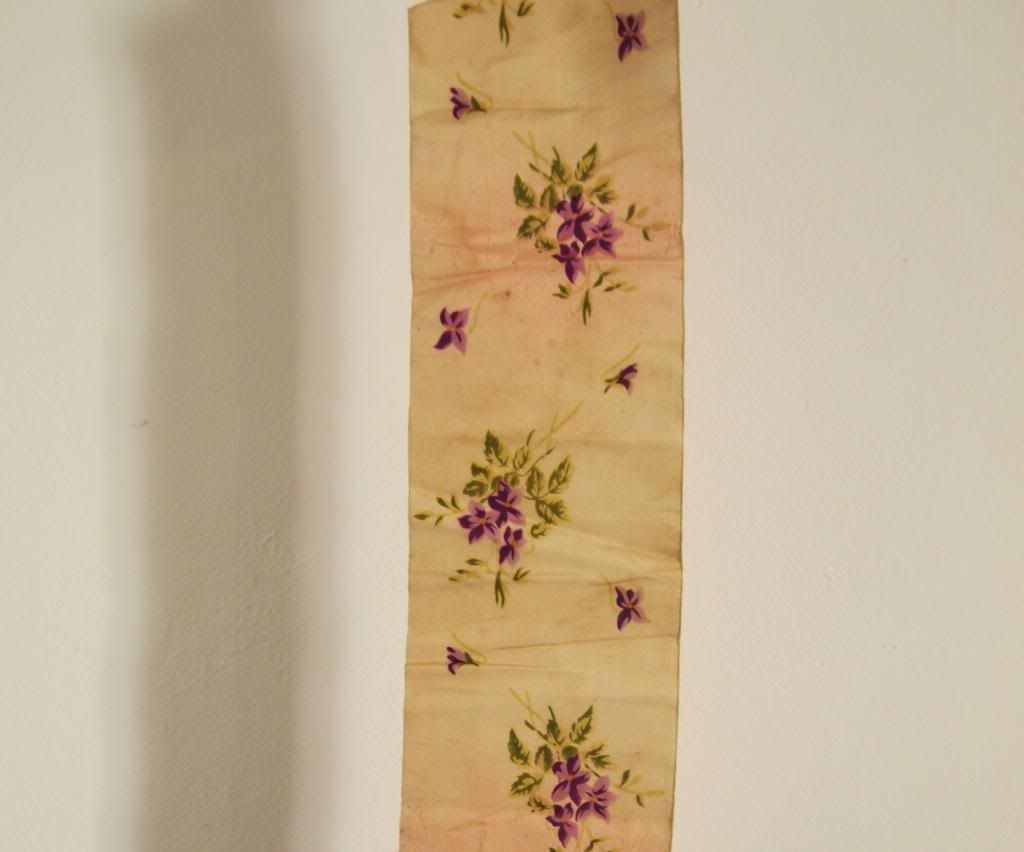 A beautiful bit of ribbon - I think I might save up little pieces like this and pop them in with parcels from the
shoppy-shop
.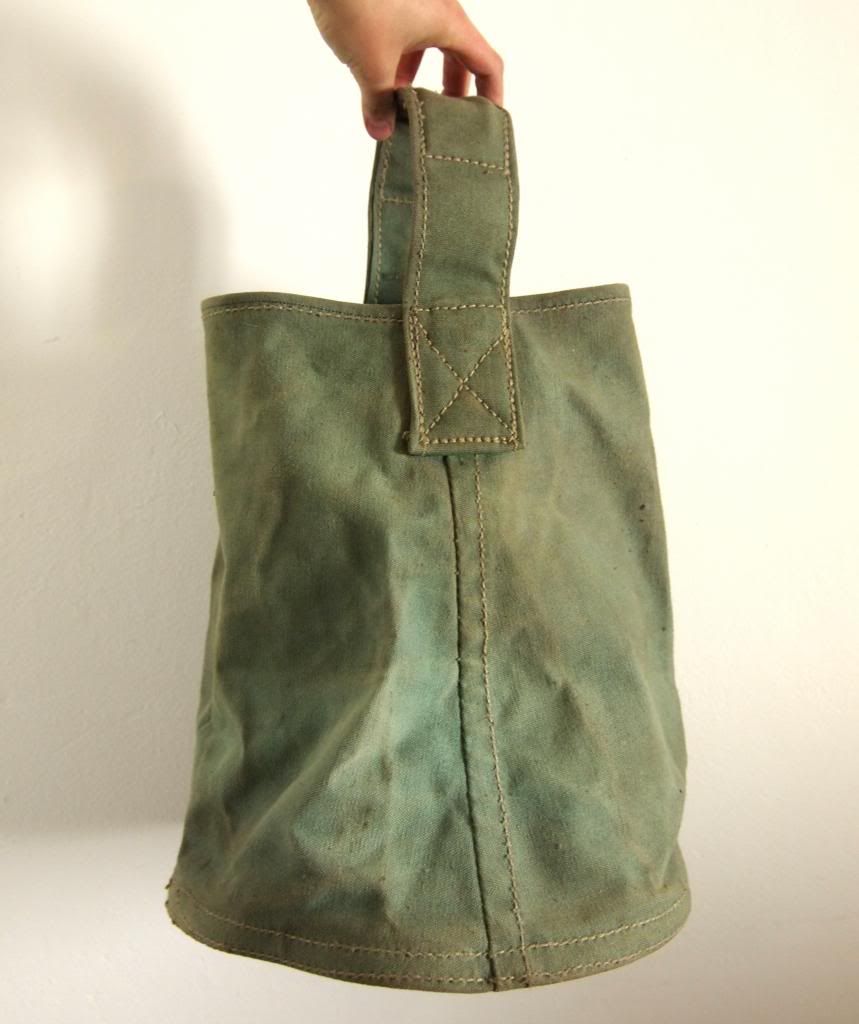 A canvas water bucket, beauty.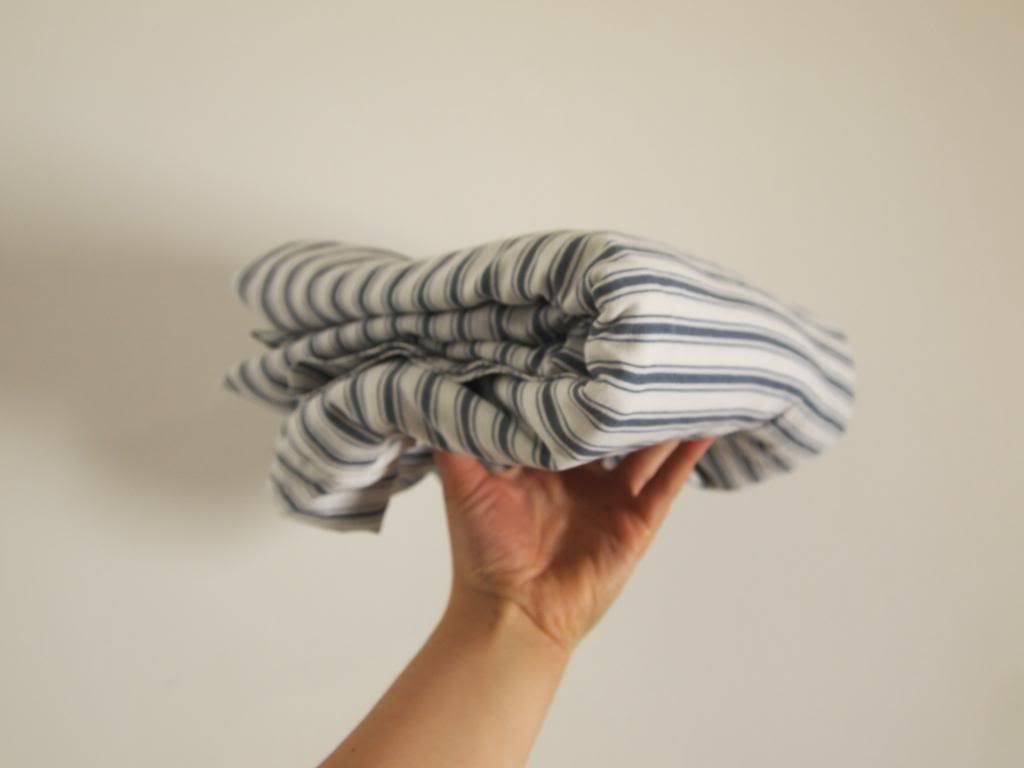 Finally some new sheets for me, a pounds worth of treating myself - decadent.
In other news: the shop is going well. I sent off a couple of parcels this morning which feels really good! Got stuck in a massive queue at the Post Office though, I'll have to learn their peek times - so many things to get the hang of.
If you take a fancy to any of the above you can leave a comment and then I'll list it on Etsy. Smart.
(And thank you
Madeleine
for the title)