A good lampshade.
A small flask, very sweet. It's already been sold to a friend, a tiny lady who collects tiny luggage and whose current handbag is an old brownie camera with it's insides taken out. So that pleases me.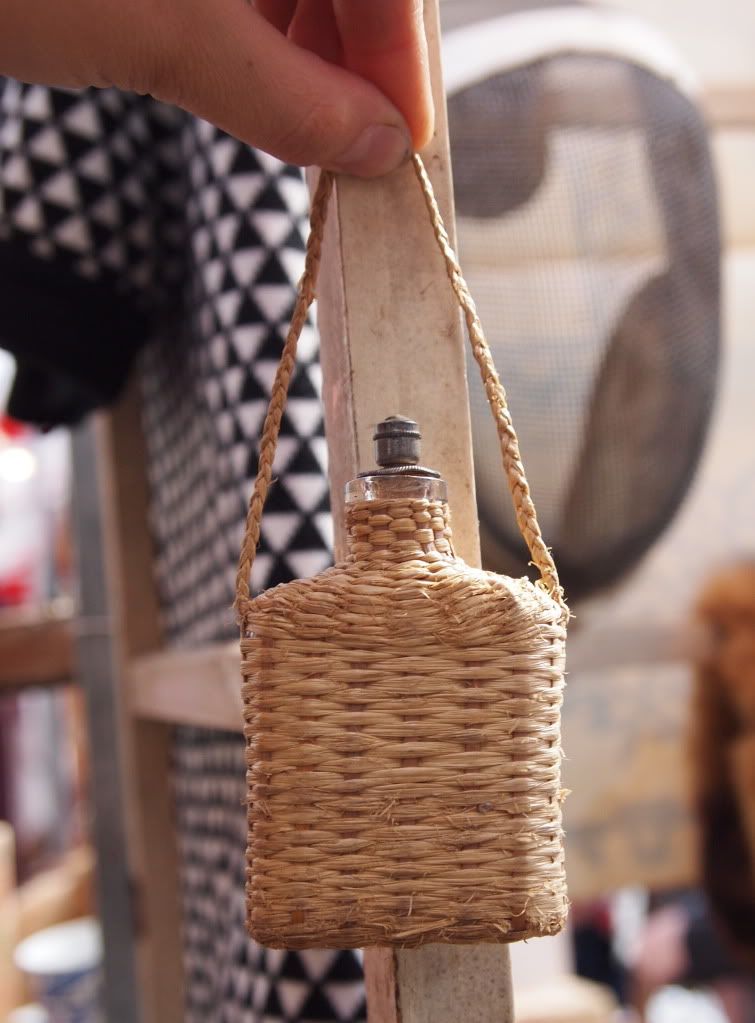 A little Ercol table in a suitable state of disrepair. I like Ercol a lot, it's always so sturdy yet graceful looking.
My favourite thing to sit on is a step stool.
An old matadors hat, as modelled by my brother.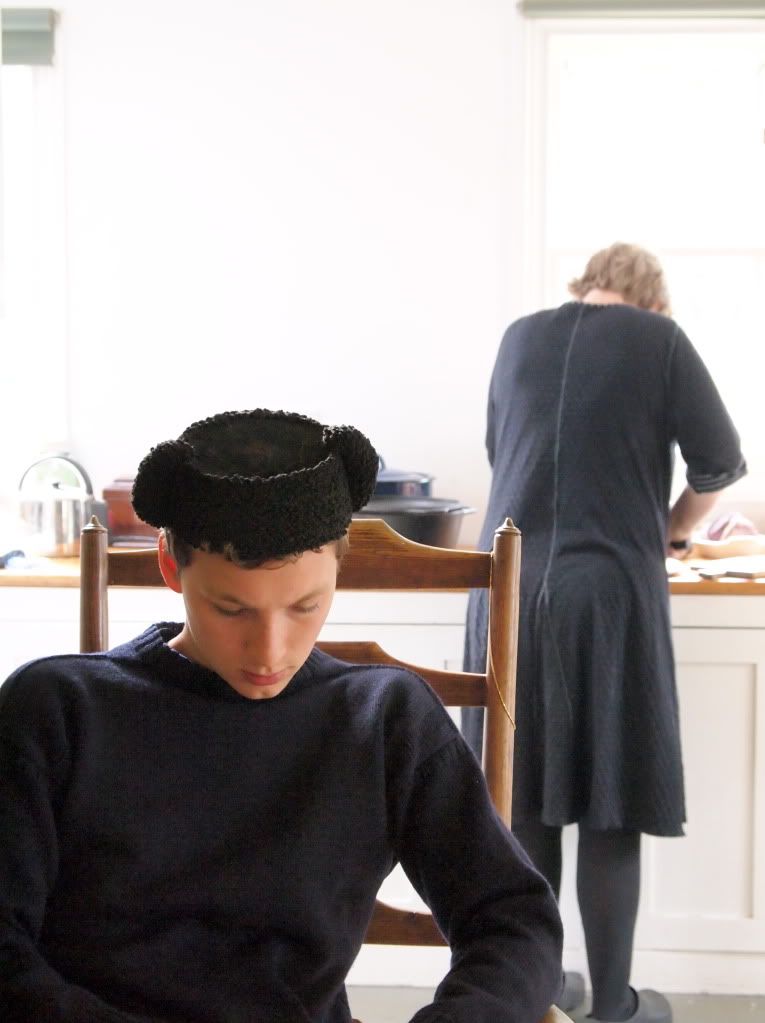 A whole family of Indian turned boxes.
That disappear into each other.
And look at these tiny tupperware tubs, what wonderful things. I was on the train recently when a woman nearby cracked open a boiled egg to snack on and had a little twist of salt in some greaseproof paper. I thought that was a lovely thing to do, if only she'd had her salt in a tiny tupperware my joy would have truly spilled over.
Over the summer I bought a pair of bright yellow clogs: the most uncomfortable shoes in the most unwearable colour, and I paid full price. What a knob. Since then I've picked up at least three pairs of clogs very cheaply at car boots in better colours. Sods law at its very finest. I wonder whether the same thing would happen for Lucie Rie bowls . . .
More tupperware products; long wangy spoons this time, ideal for catapulting knickerbocker glory at your loved ones.
And I had to photograph this beautiful plant that
Sally
gave me as I'm going to attempt to take some cuttings from it and I may well kill it in the process.