Last week at the market a very lovely regular sold me a whole bundle of books. They were sample books from tin foil manufacturers, showing all the patterns and colour-ways of decorative foil they made. They are so stunning! Real treasure. I've just uploaded five but there are hundreds of different patterns.
I'm really excited about them. They're extra special considering that all the foil that got wrapped around easter eggs or chocolate bars would've got thrown away. A valuable historical resource I think, especially to someone so consumed by colours and patterns.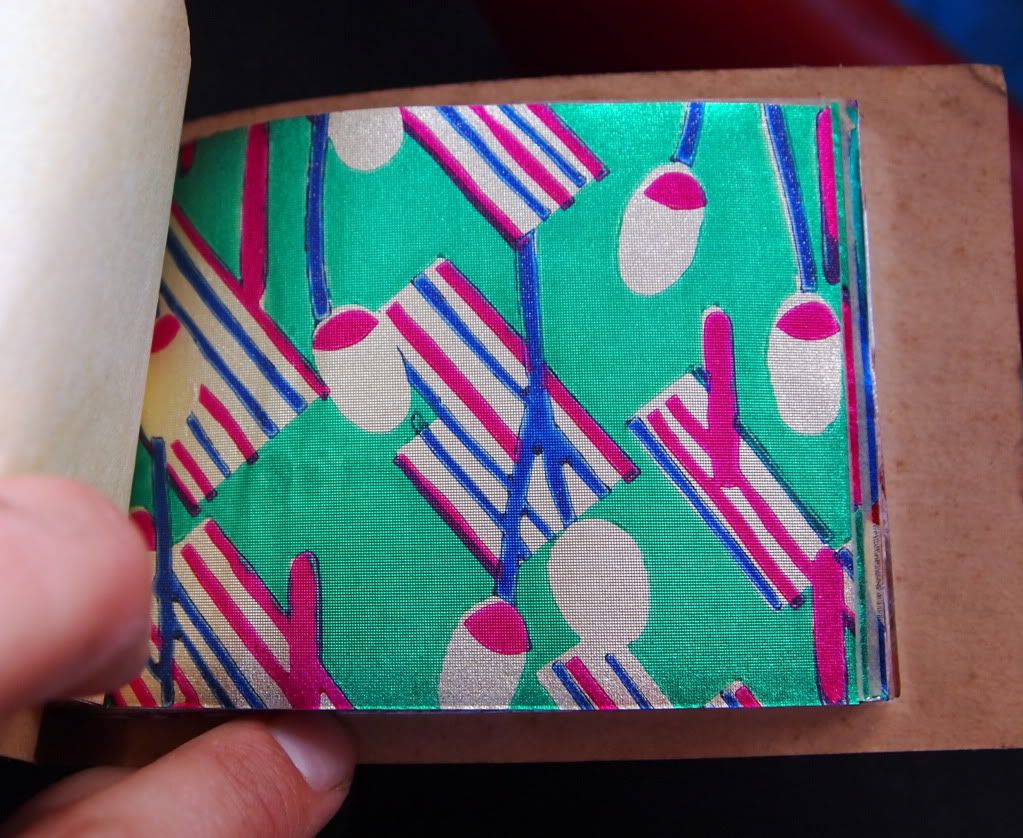 I'm going to make a really good document of them and do some research I think.