Recently I bought this little unicorn. I'm not sure why; the fact that she has human eyes and a big grinny mouth is a little bit (very) creepy, but as a whole package I found her very beguiling. And when I got her home a little investigation showed her to be made by Sam Smith, who is a fine person to discover indeed.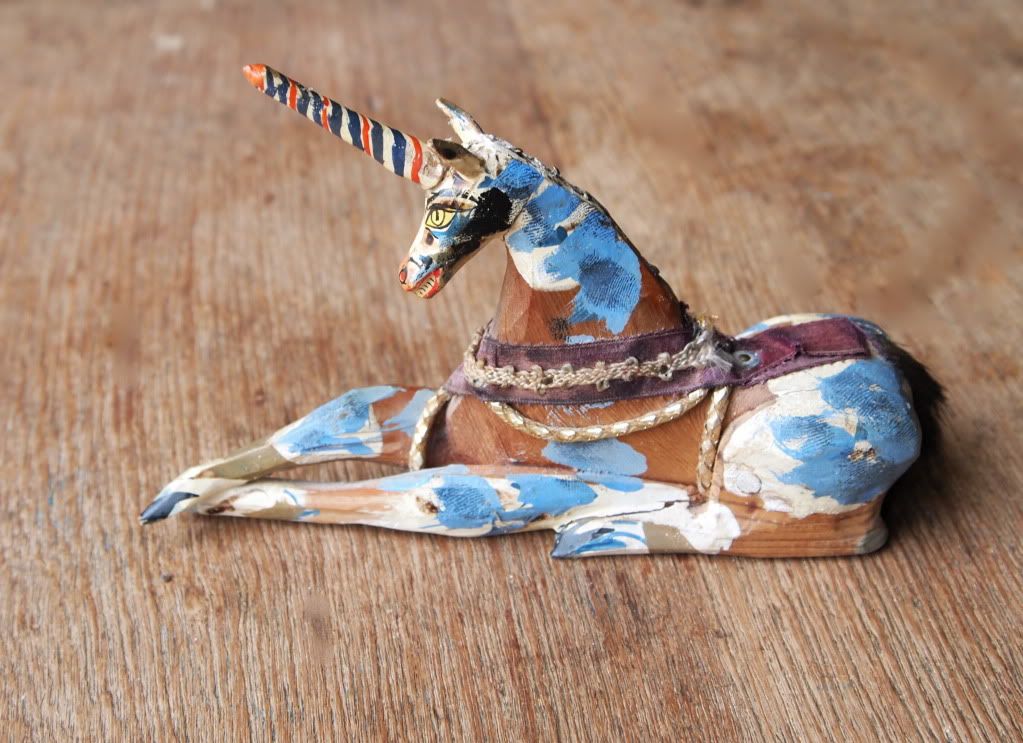 There's a very good website of his work
here
which is where I purloined the following pictures from: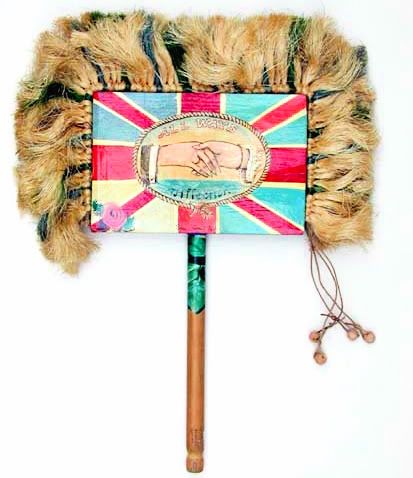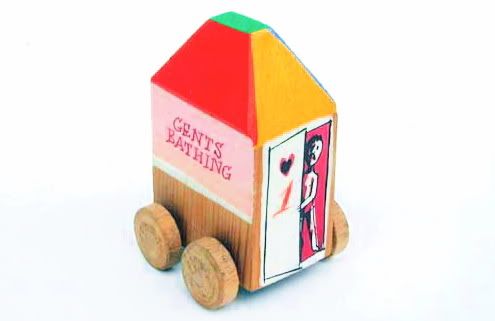 I like his work a lot, it seems simple but isn't. Looking at my unicorn closely there's a real sense of ease in the making of her limbs and the way they sit together. Still, I'm struggling to think of a name for her. . .