Last week I was lucky enough to be able to poke around the most splendid small cottage. It belongs to Ali and Sally, and is a very inspiring place. I foolishly didn't take many pictures, it being my first visit and all, but I plan to return. Until then my description will have to suffice. They have a garden that looks like it might explode with happiness at any time, all the plants are beautiful and healthy and colourful. There are greenhouses and studios and chickens and lots of veg. Ali is the primary gardener and he made me understand a bit better the true meaning of the word green-fingered. The front garden is just a sea of flowers, all shoulder height with a narrow path running to the front door.
The interior of the house is similarly bursting with stuff. And there's a labrador that runs around furiously wagging it's tail against your legs. The house isn't cluttered or untidy but definitely crowded. And a lot of it is the most incredible studio pottery.
I'm simultaneously an admirer and a despiser of studio pottery, it can vary so much. But at it's best it can be awe inspiring. Or as
Barry
would say 'arousing' but let's not wander down his murky earhole.
Sally got her love of pottery and a lot of her collection from her parents, who were the potters Margaret Hine and William Newland.
I thought Id show you some of my favourite bits from the house. Most of my favourite pieces happened to be made by either of her parents, so that's nice.
This plate is just a touch
Bill Traylor
to my mind.
They worked largely in the 50's and 60's so I was blown away by how contemporary looking this bowl is.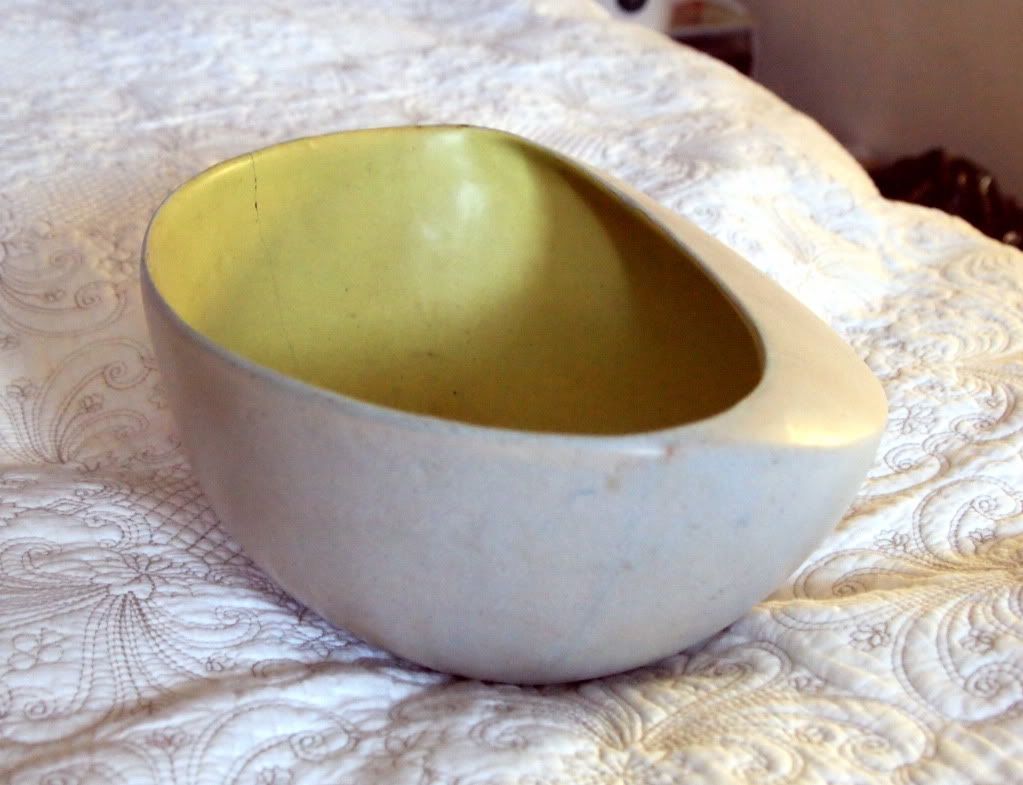 These two pigeons were my favourite pieces, what I'd give to have a pair on my window sill. They're so heavy and smooth, and when I worked up the courage to pick them up they sat in my hand so beautifully.
I also like how they interact with each other. Something about the tilt of their heads is so bird like and makes them seem to be constantly looking out for each other.
Apparently I'm not alone in liking them, the Queen and Prince Philip also own some. Not sure how that makes me feel, sharing a little bit of taste with that pair, hope I don't end up dressed entirely in pale yellow with a matching hat any time soon.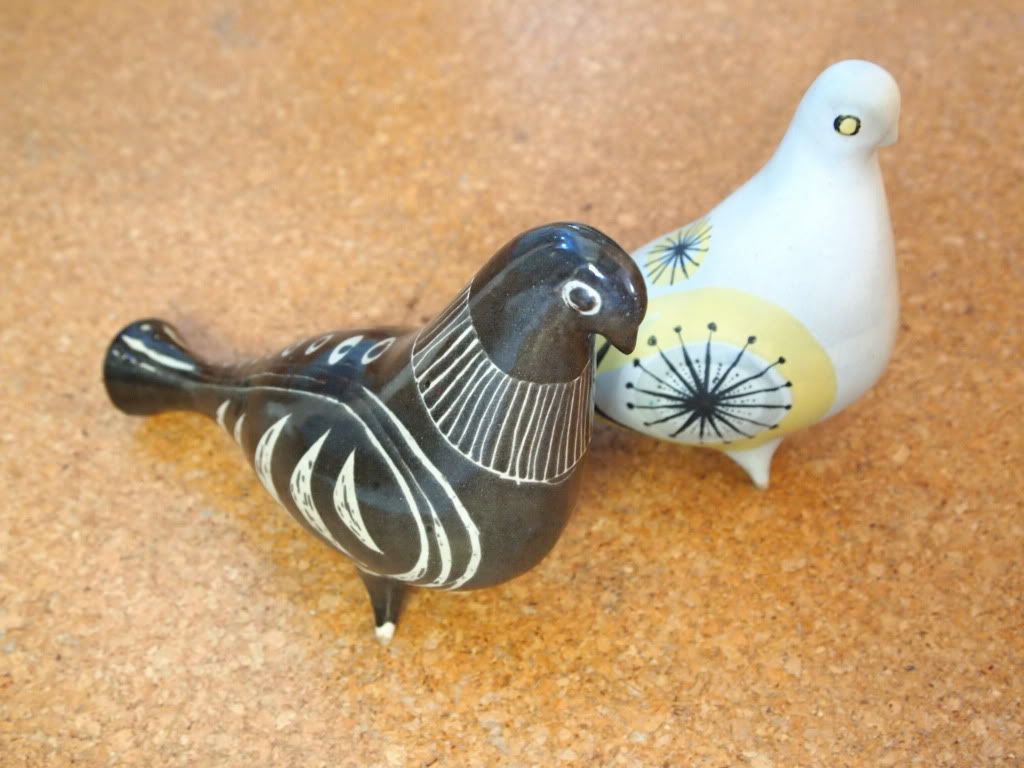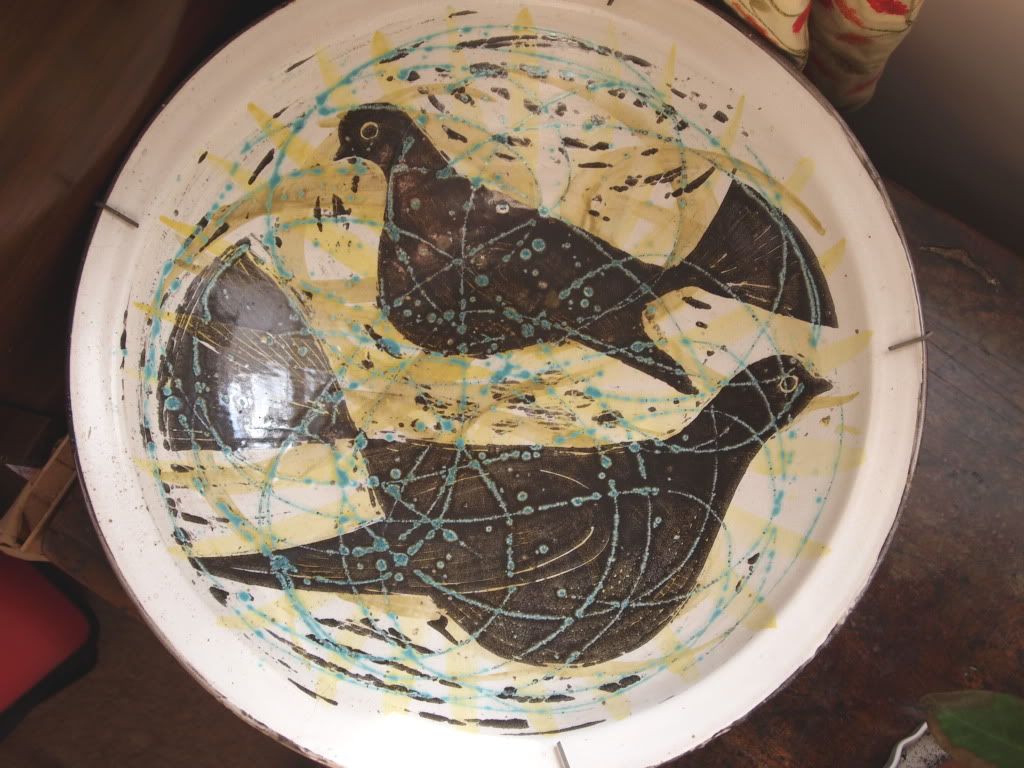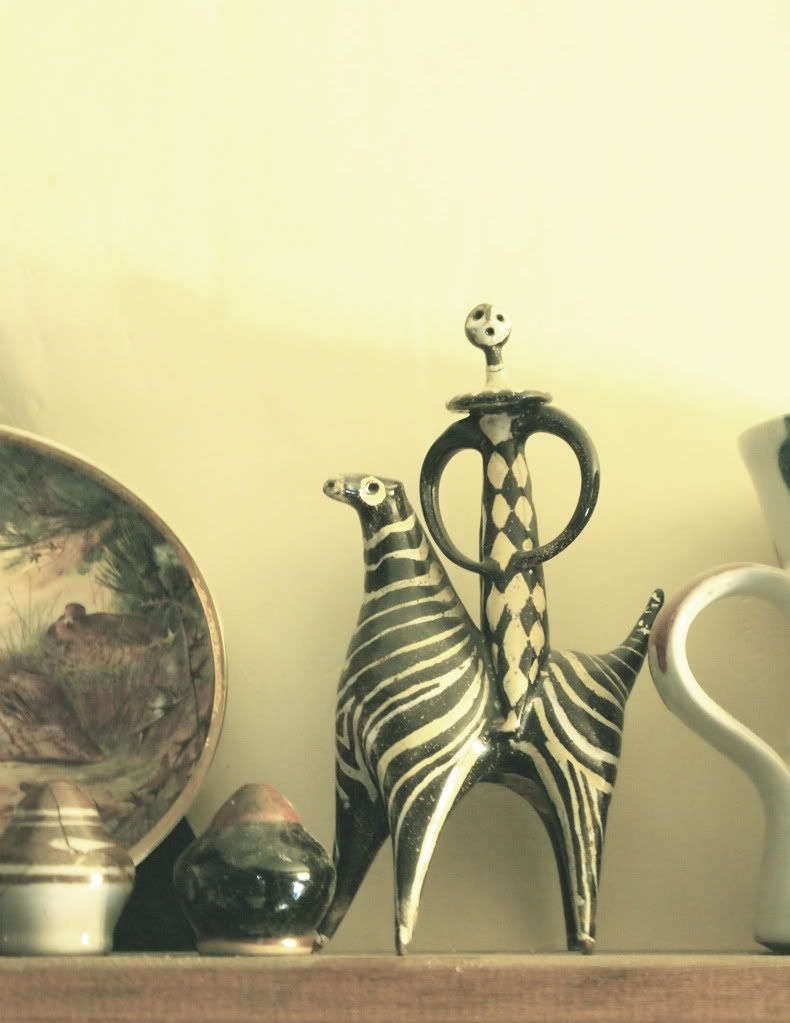 This newspaper boy is the first thing Margaret Hine made from clay as a student, nifty.
I also liked this little cup by Robert Packer: mea culpa is Latin for 'my fault' which is a nice phrase, when the time comes that I require a coat of arms I think I'd like it as my motto.