Last week I was at the opening of The Penis Show. You can look at pictures
here
.
Also showing some work was an artist called
Olivia-jane Ransley
who I thought was very good. She does a nice series called the Quotidian Entries which you sign up for by email, then you receive an image with a caption from time to time. They are very entertaining.
Browsing her website I was really tickled by this letter.
The reply she gets is also brilliant.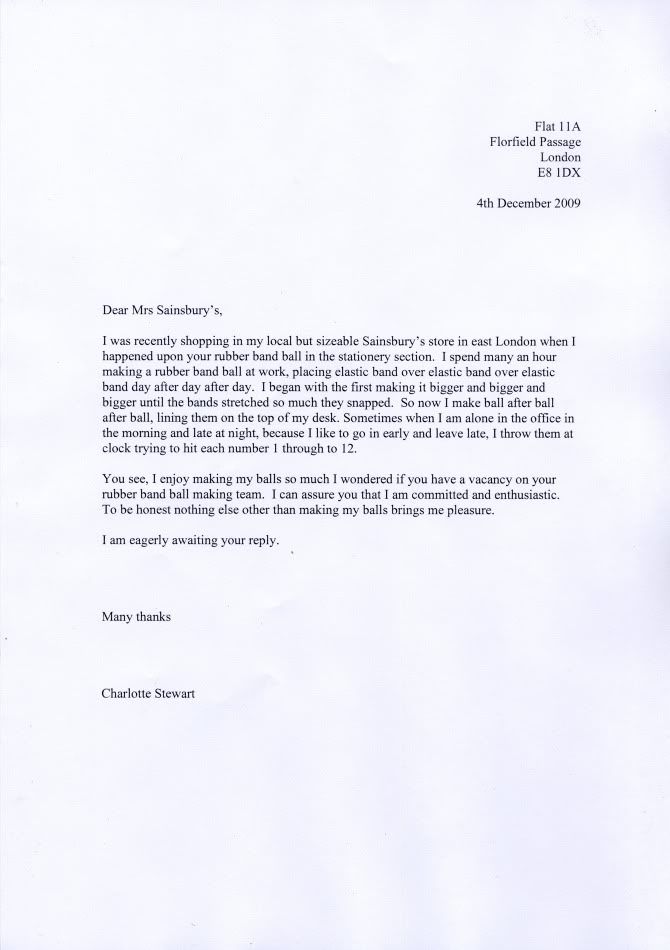 What a good egg.