When it comes to photographing and pricing the things I've bought I'm always surprised at how many items there are! I don't even post all of it up here, just the bits I think might be interesting or that I haven't shown you already. So alongside this stuff just imagine an endless stream of kitchen utensils, tins, shoes, necklaces, old boxes . . . and you'll have an idea of all the dusty, grimy objects that churn through my dusty, grimy little mits on a weekly basis.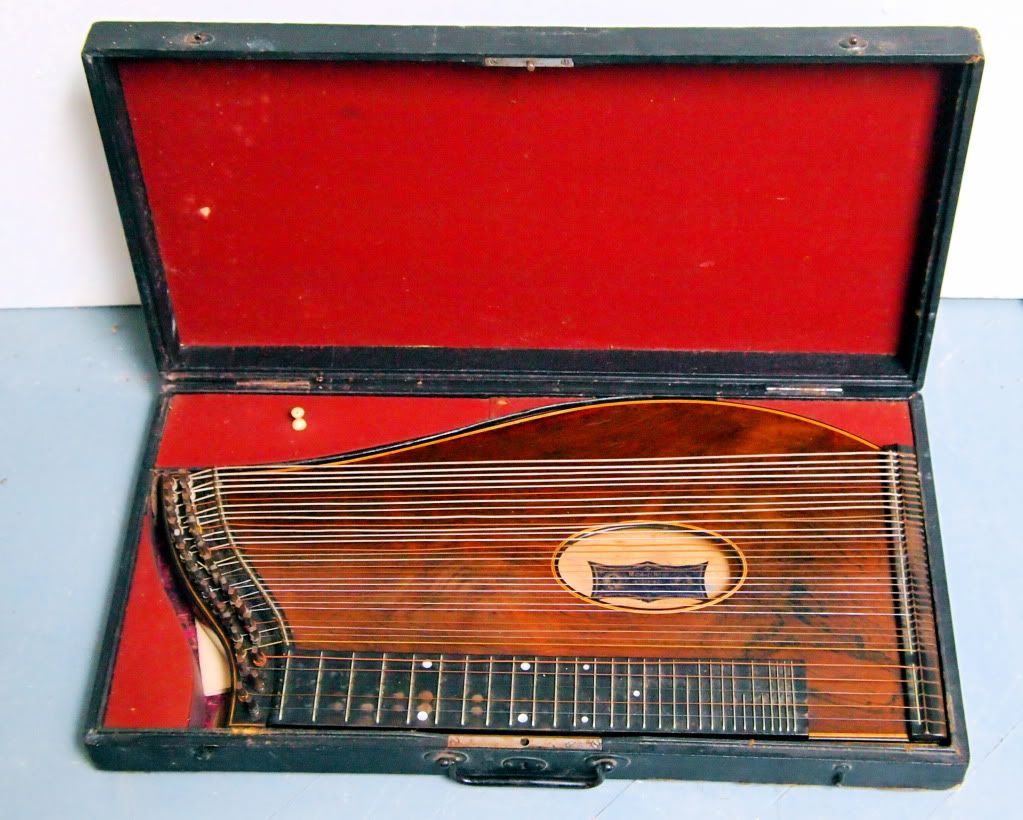 A zither, mmm, to play the zither would be lovely. It has a sound something between a guitar and a piano - that's how I'd describe it anyway.
See what you think
.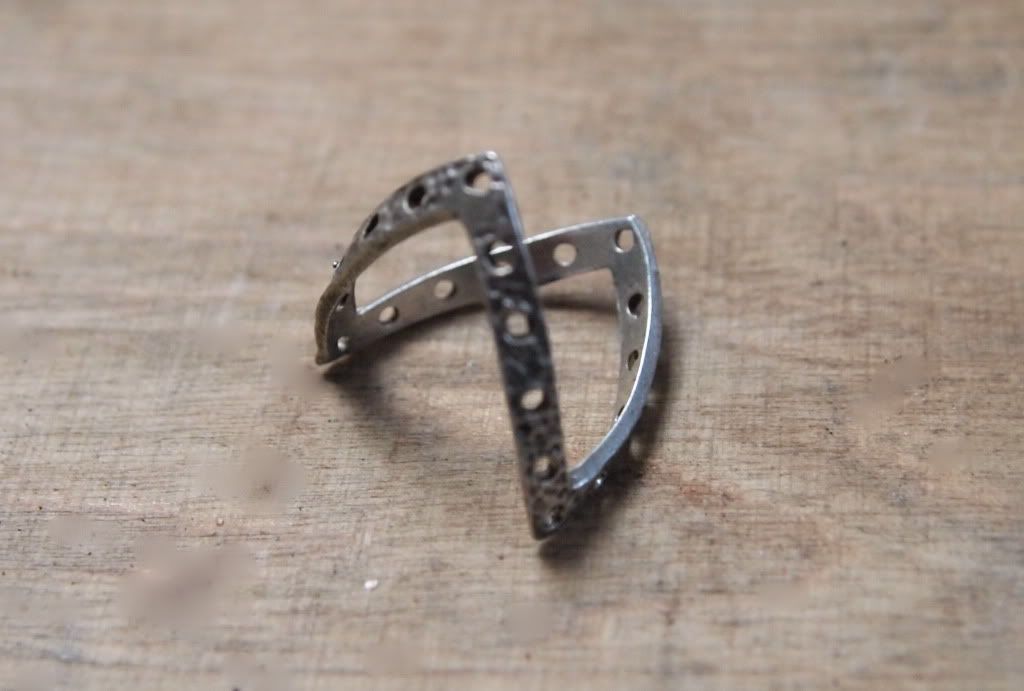 I got a little lot of these rings, they're silver but the workmanship ain't great. However I love the shape of them, they sit round the shape of your hand nicely.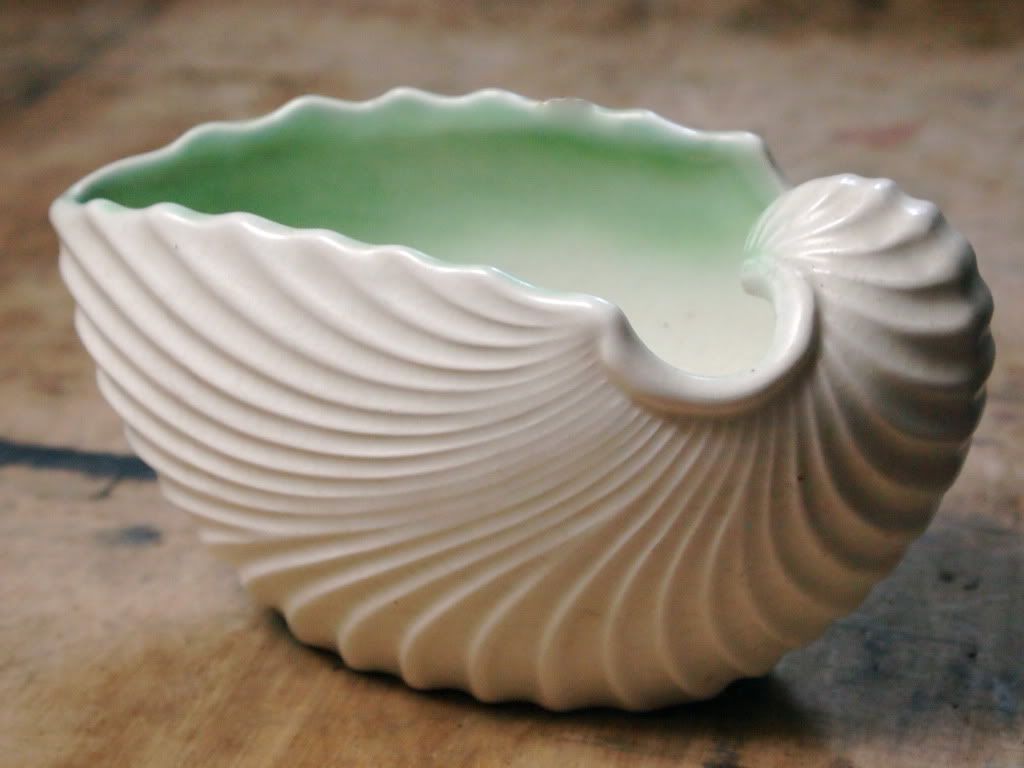 A vase that I think might be the perfect pot for pens - probably no one else will see that and I'll end up keeping it.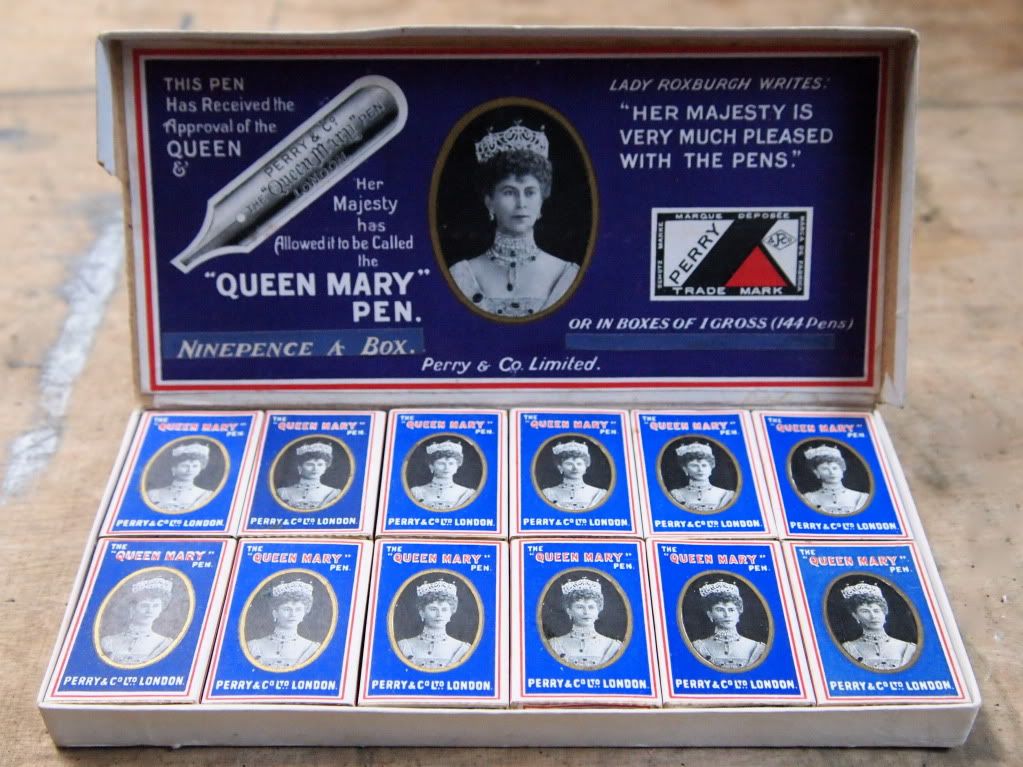 This might be my favourite purchase - it's a royal dream. Apart from I don't know who Queen Mary is, when she reigned or where. Do you?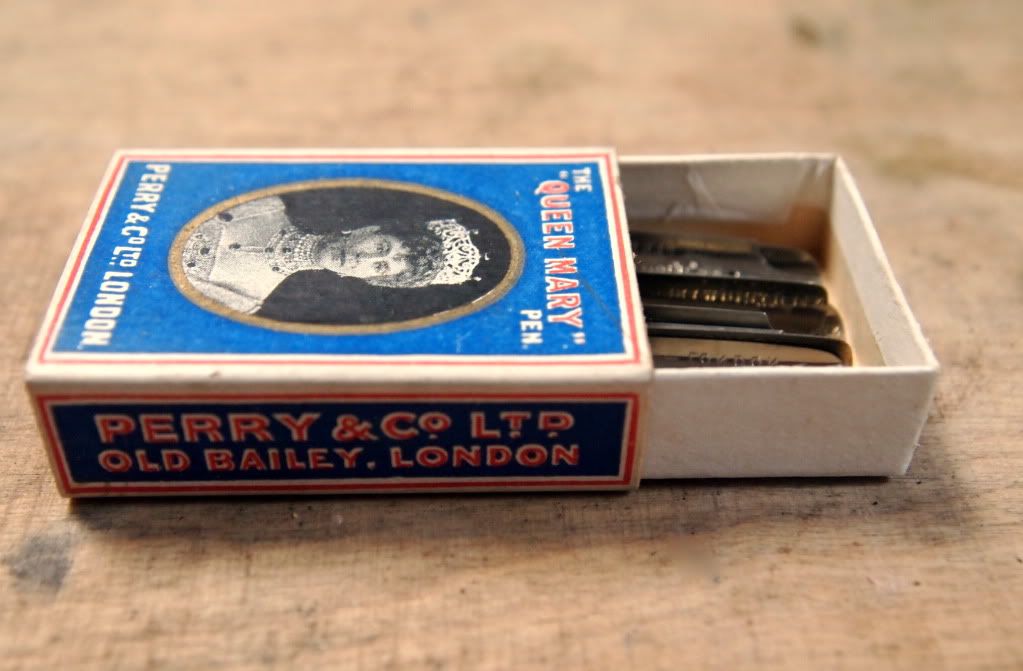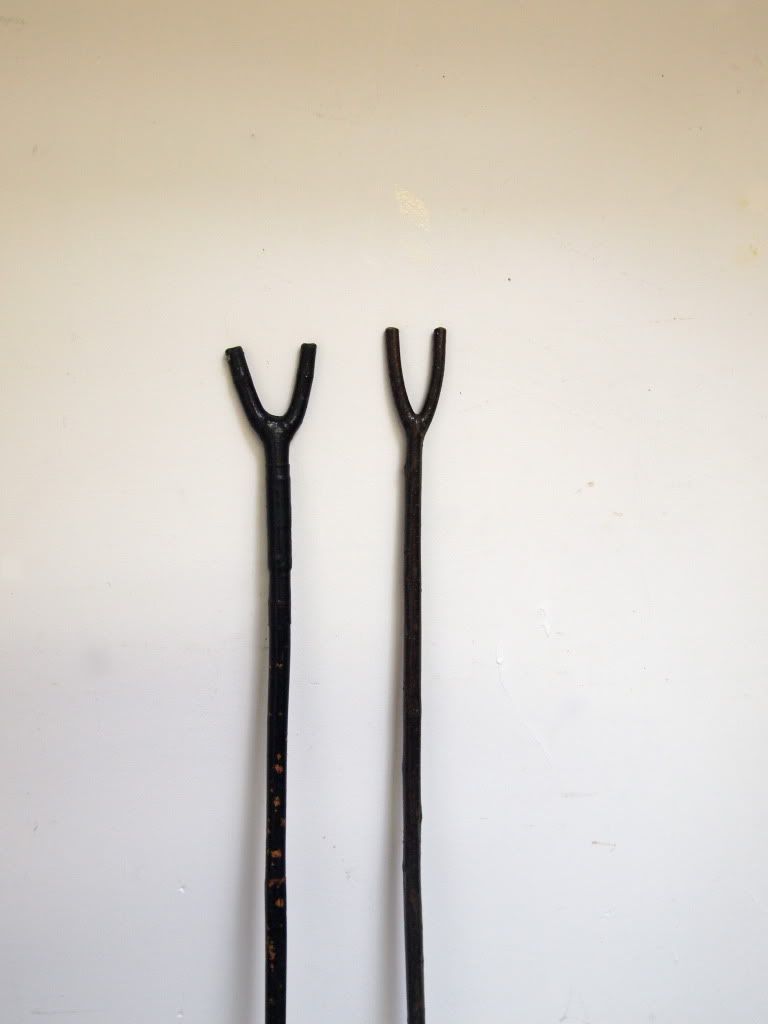 Thumb sticks.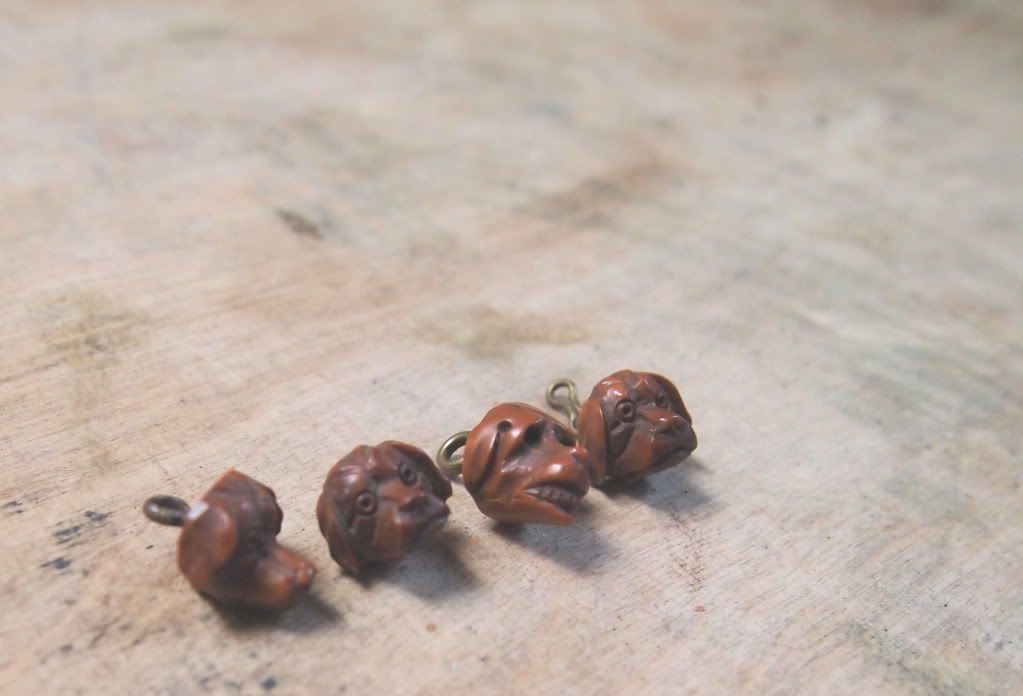 These tiny buttons are hand carved. I bought them from a friend who obviously didn't realise he had them at the bottom of a box of sewing bits because as I got them out he said "Ah, yes . . . those are . . . (takes them from me) . . . buttons . . . made of . . . some kind of bone . . . . . . so they're going to be a little more expensive" beforehand he'd probably have sold me the whole box for a pound.
Oh well.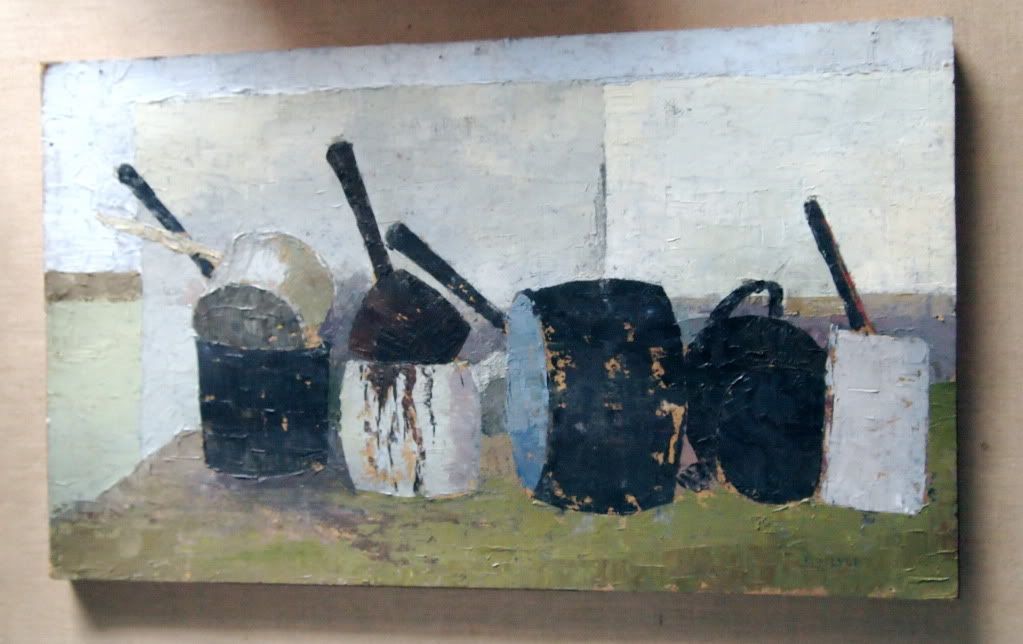 A beautiful painting of pots and pans.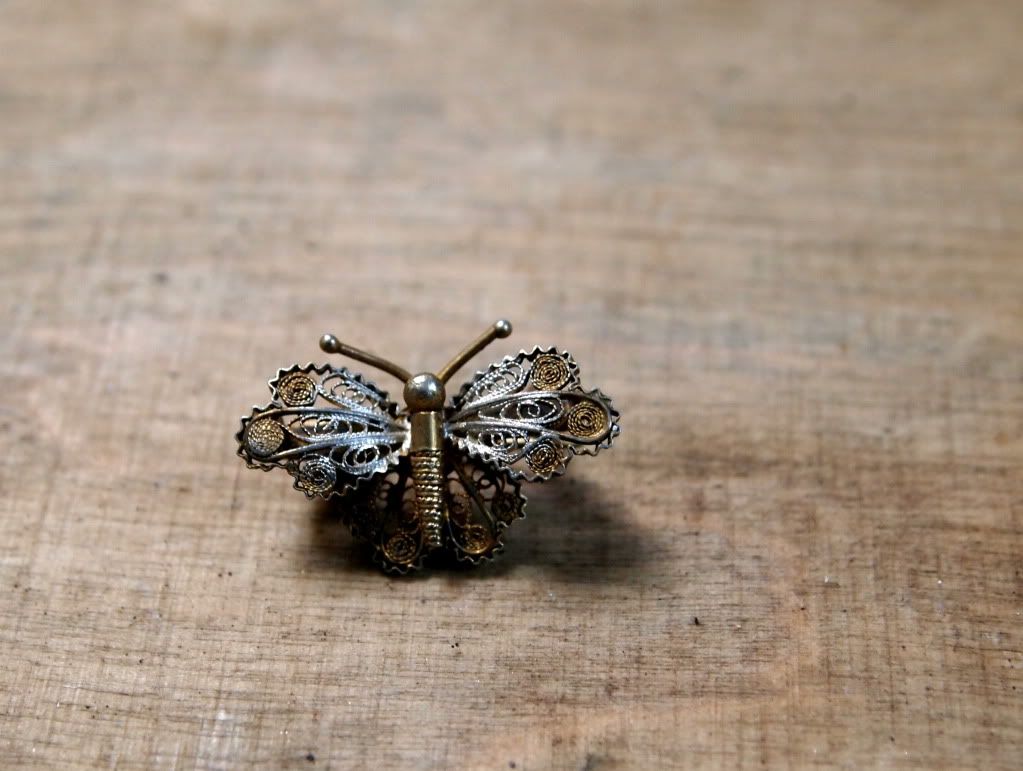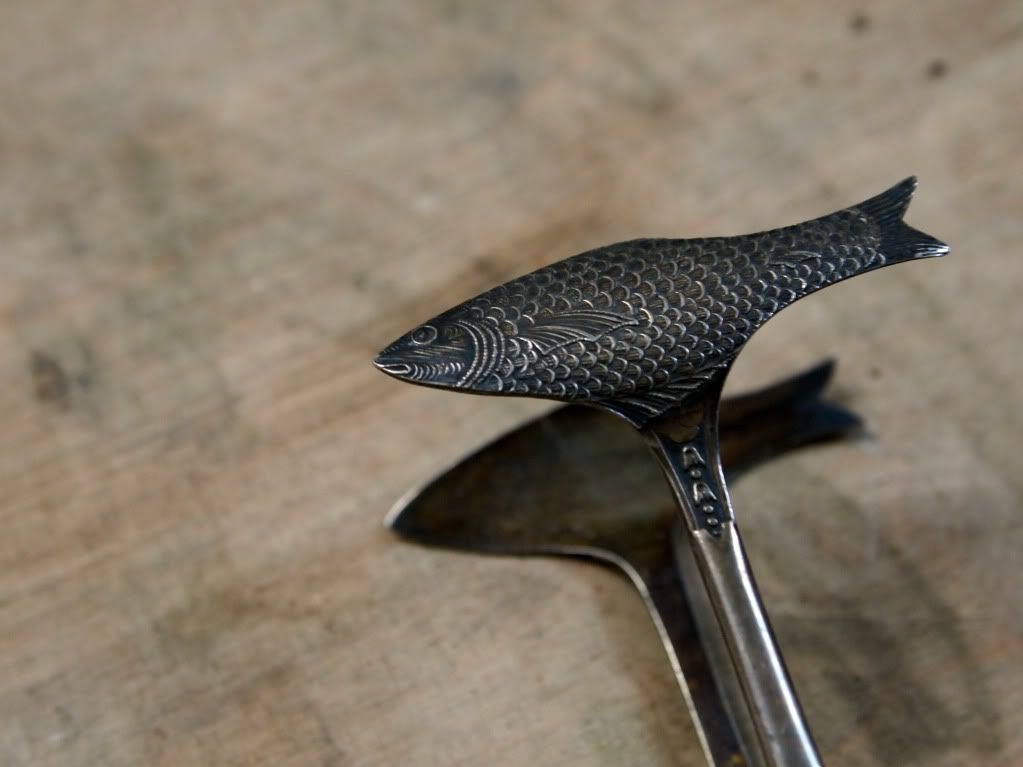 Some tongs especially for serving sardines.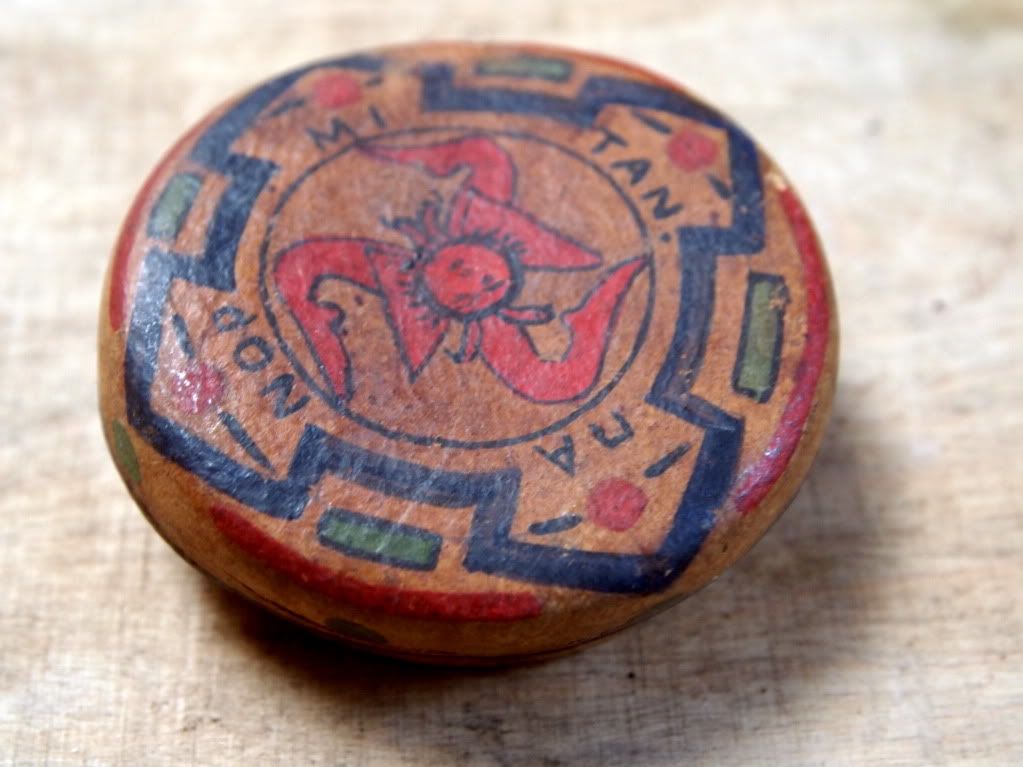 This mysterious box is made out of a dried orange skin.
I like the back of this mandolin better than the front, very bulbous and pleasing.
And these two lamps; a mac lamp and a heat lamp. I had to separate them in the studio because they kept bickering, they just can't seem to get on, I think it's because they're so similar.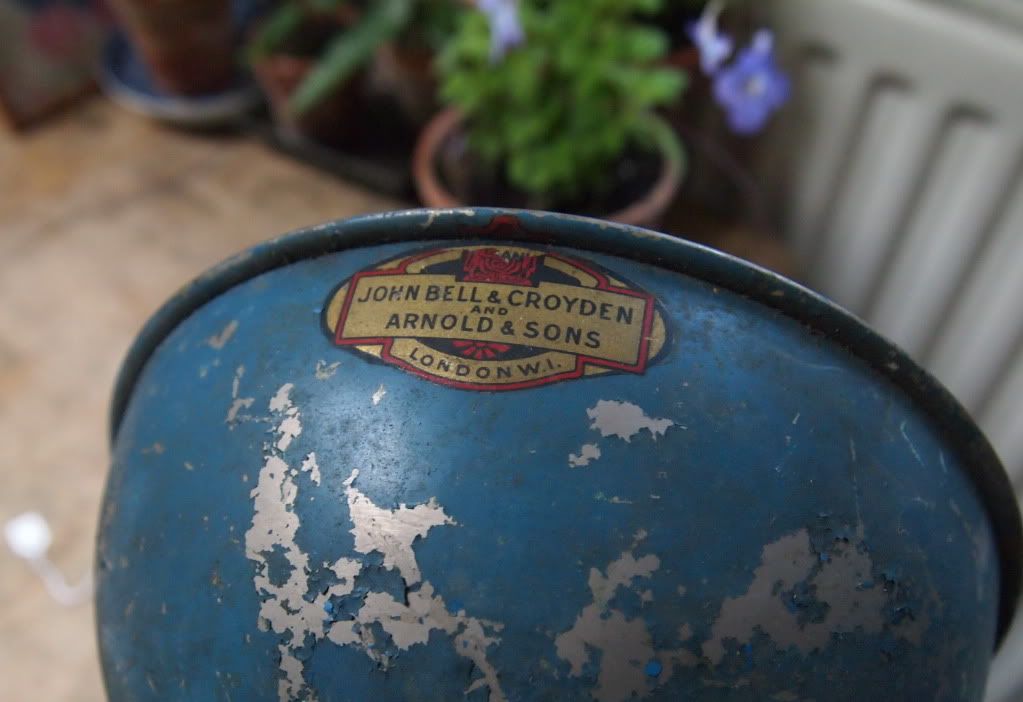 What I like best about the heat lamp (apart from that fine logo) is that you can take the top of and use it as a handheld lamp. Useful for looking under the bed, or just for shining into peoples eyes.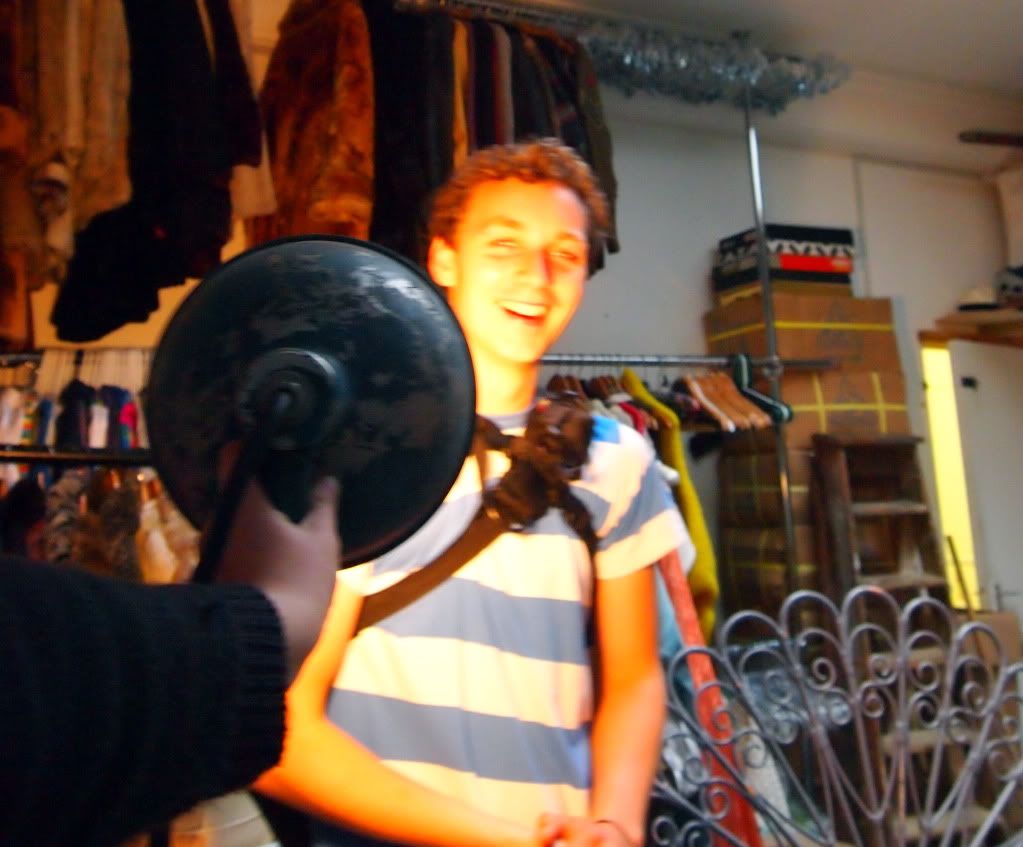 As I'm demonstrating here with my brother. He shouldn't be enjoying it that much though, maybe a higher wattage bulb would be better.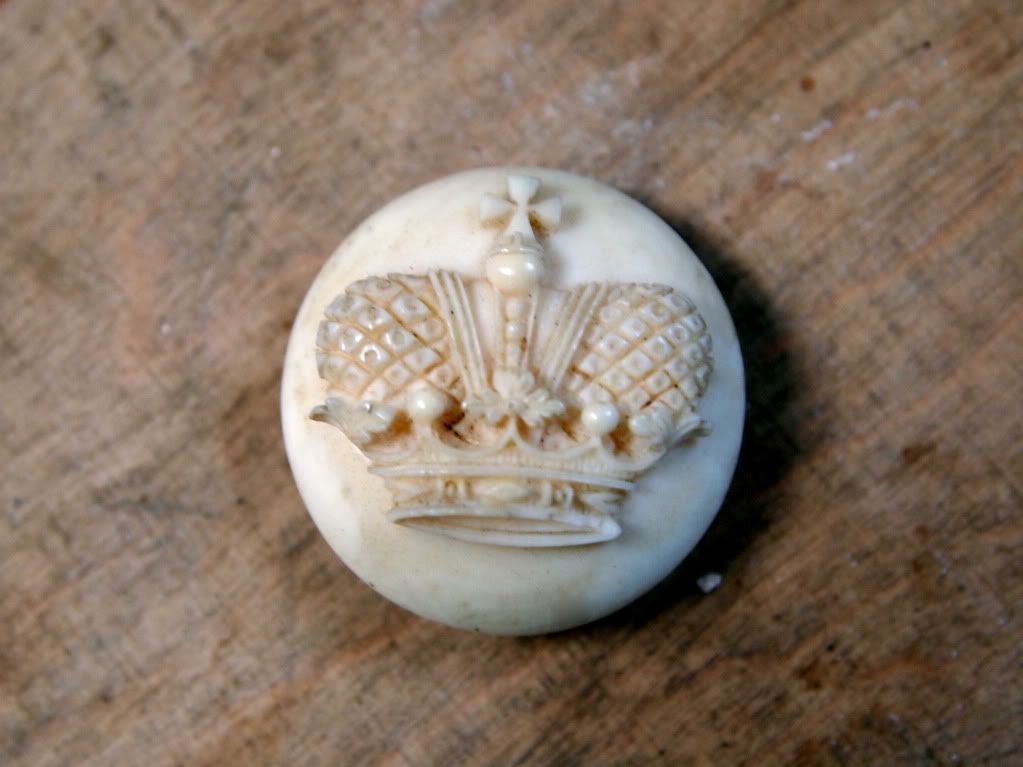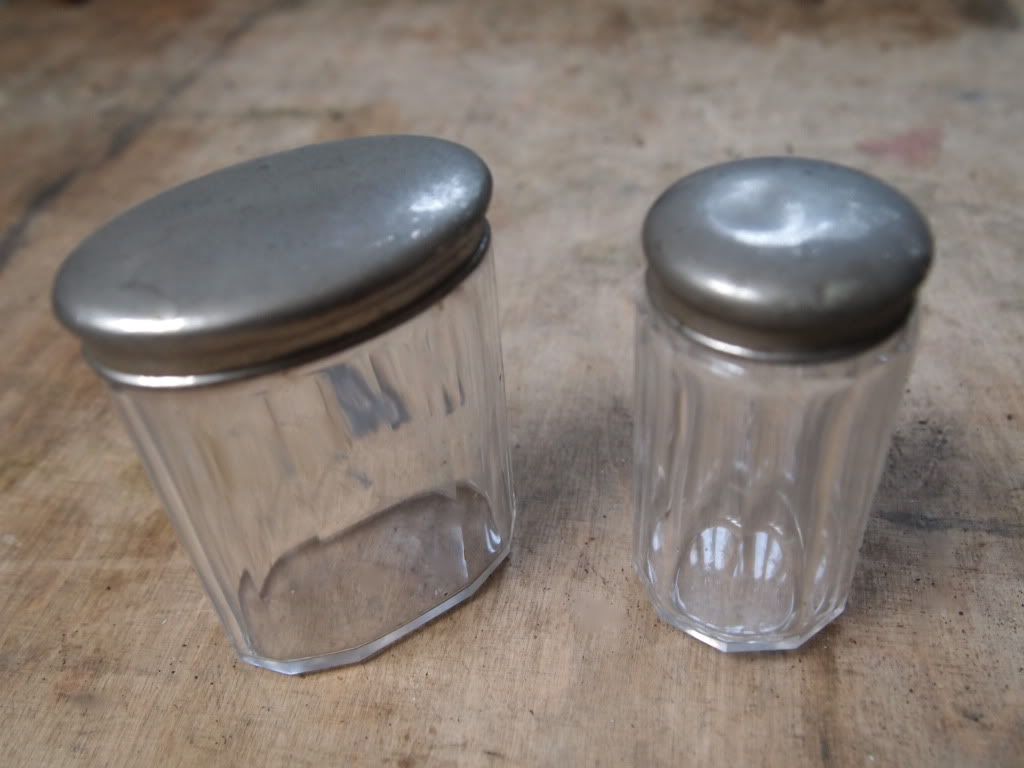 I like these little tubs, I'd use them for keeping hairclips in, or just other smaller pieces of toot.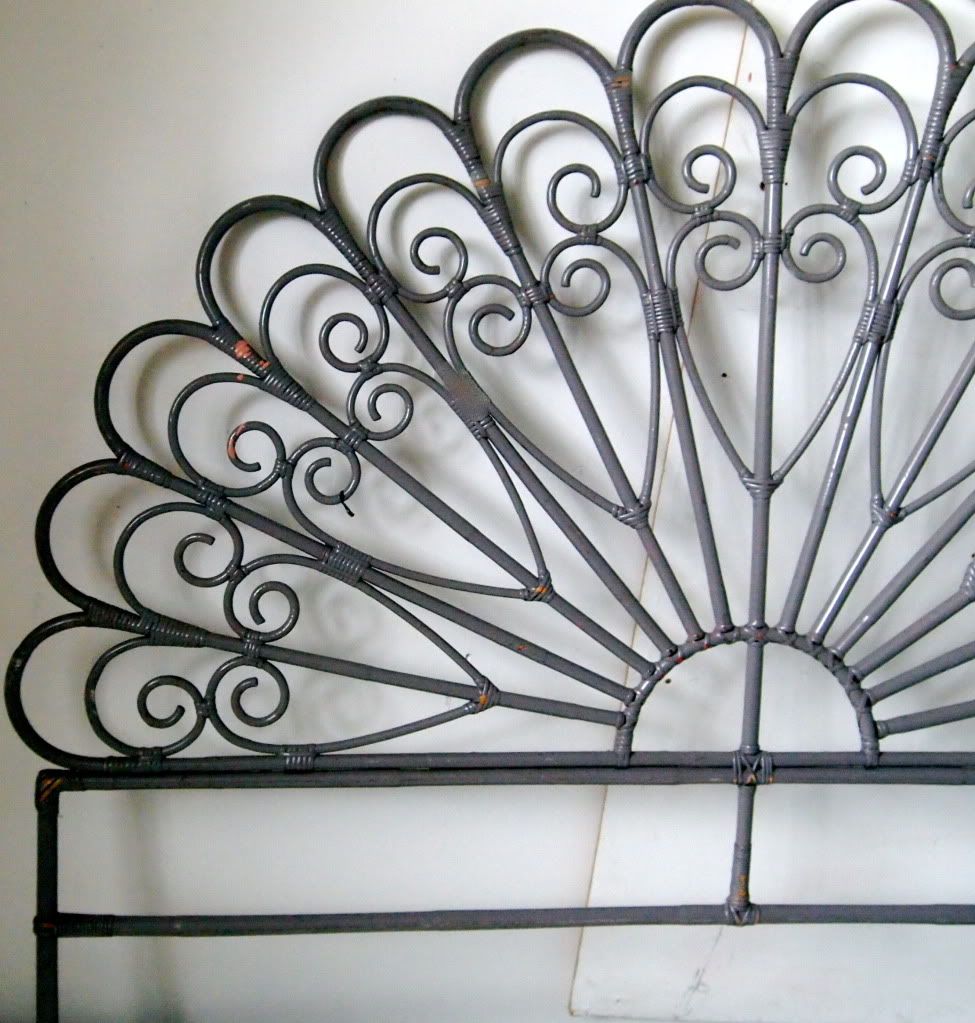 and this bedhead, which I couldn't resist.