I thought I'd show you my studio. I've been spending a lot of time there recently and haven't told you much at all. It's not a tidy place at all, mostly it looks a bit scrappy.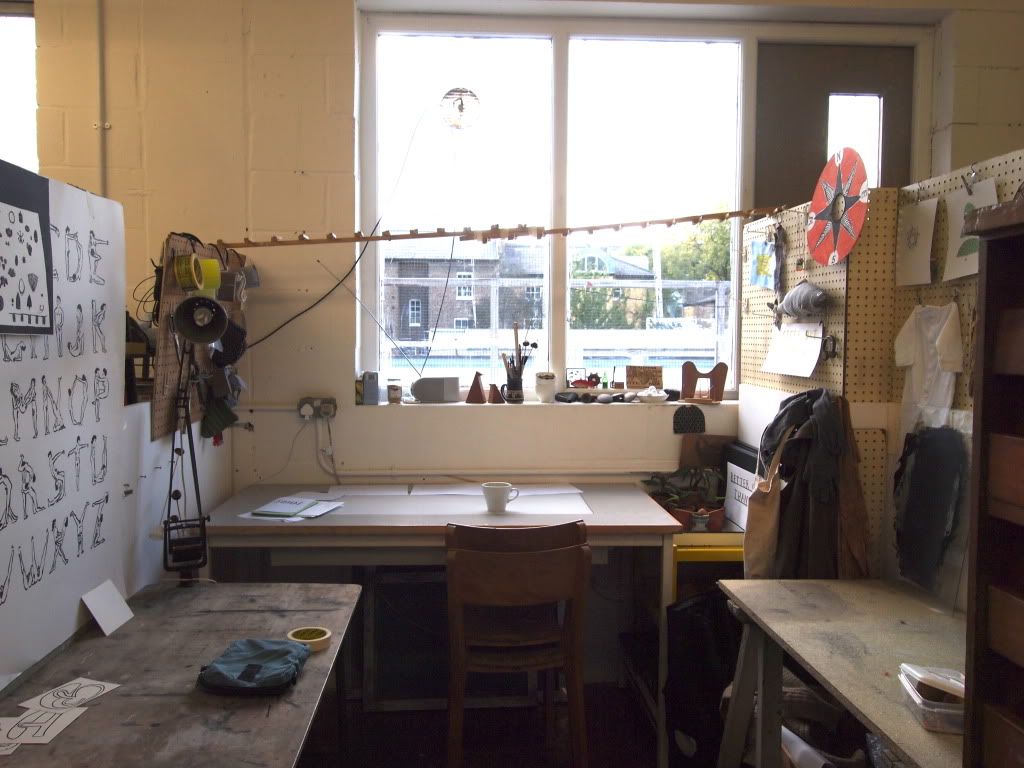 Then sometimes it turns into a complete arse-pit and I sit in there eating peas and salad cream and feeling a bit embarassed as my fellow studio members pass by.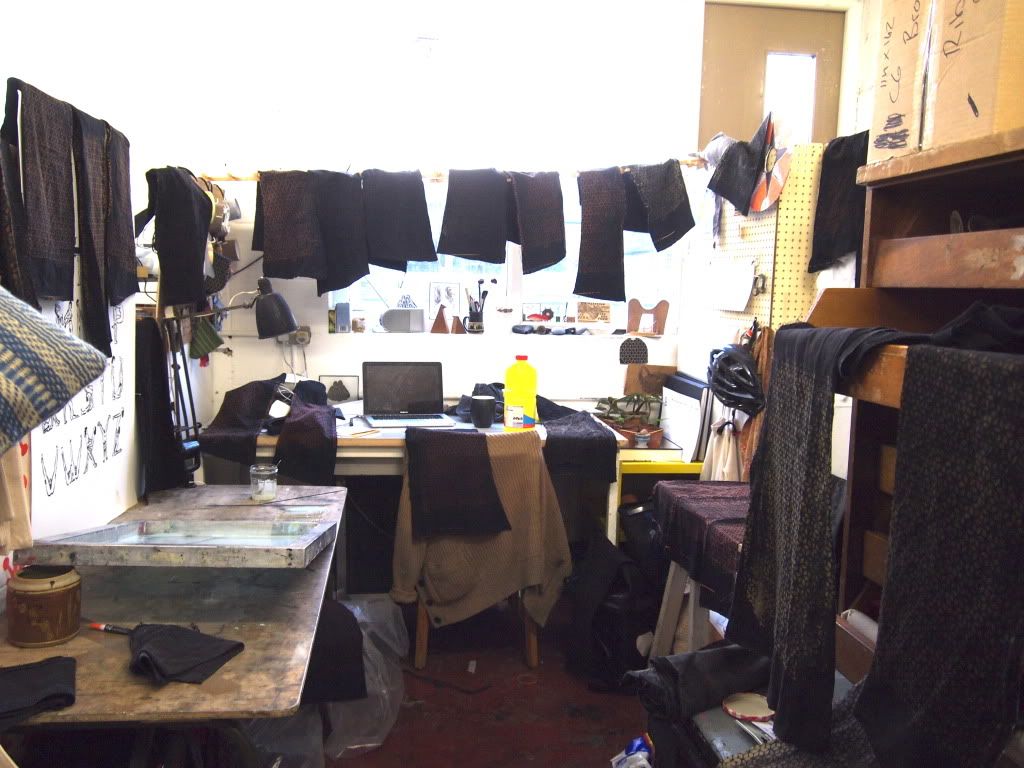 It's grown a lot, the furniture is steadily piling up. I don't have many hoarder instincts when it comes to my house but in the studio I'm a chronic gatherer. I've ended up with some pretty nifty bits though - two plan chests, a light-box table, loads of pegboard, a 1940s house coat (see below) and endless trinkety bits that I use to kick-start my brain when it gets tired.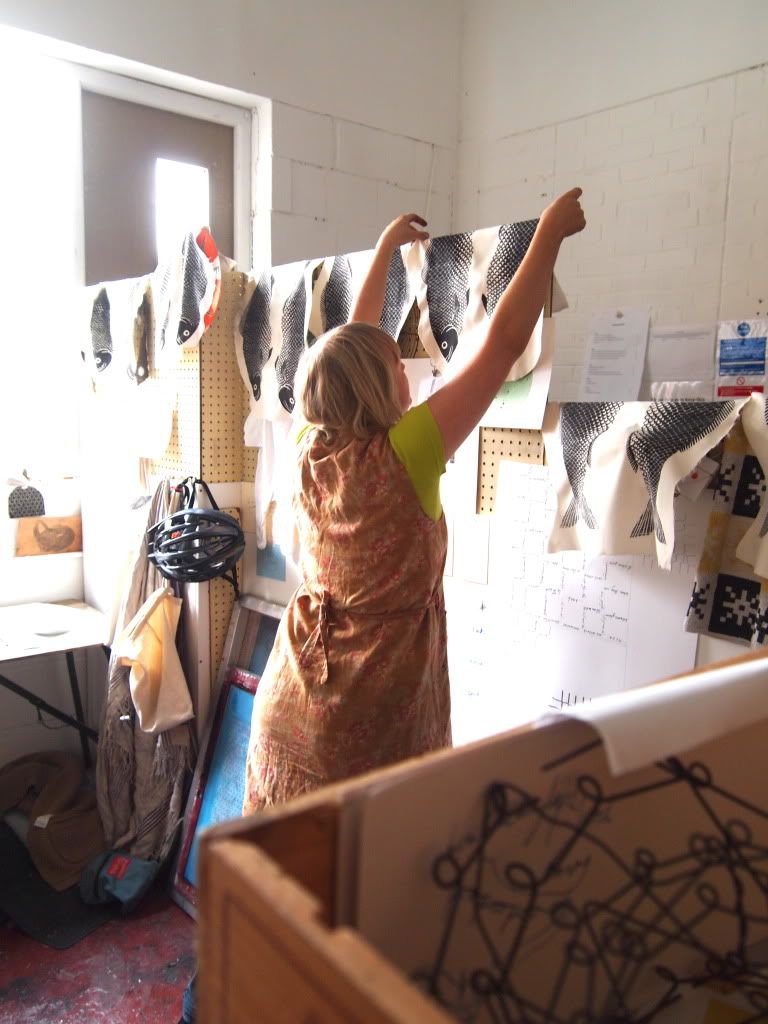 There are lots of lovely folk around in the studio too; who make tea for each other and even leave flowers sometimes. It's quite a quiet studious atmosphere with a lot of people doing very different things.
Having flowers in the studio is lovely but probably a slightly futile act of decoration to be honest: a bit like garnishing a sick-up.
Here is my untensil pegboard, it's since become completely overcrowded but it's so handy, you can almost just throw things at it and they stay up there.
You will see some studio produce online soon - and I'm going to be selling at a makers market in December too. I'll keep you posted.