Gosh, I really need to think of some more imaginative titles with the word toot in them - any ideas?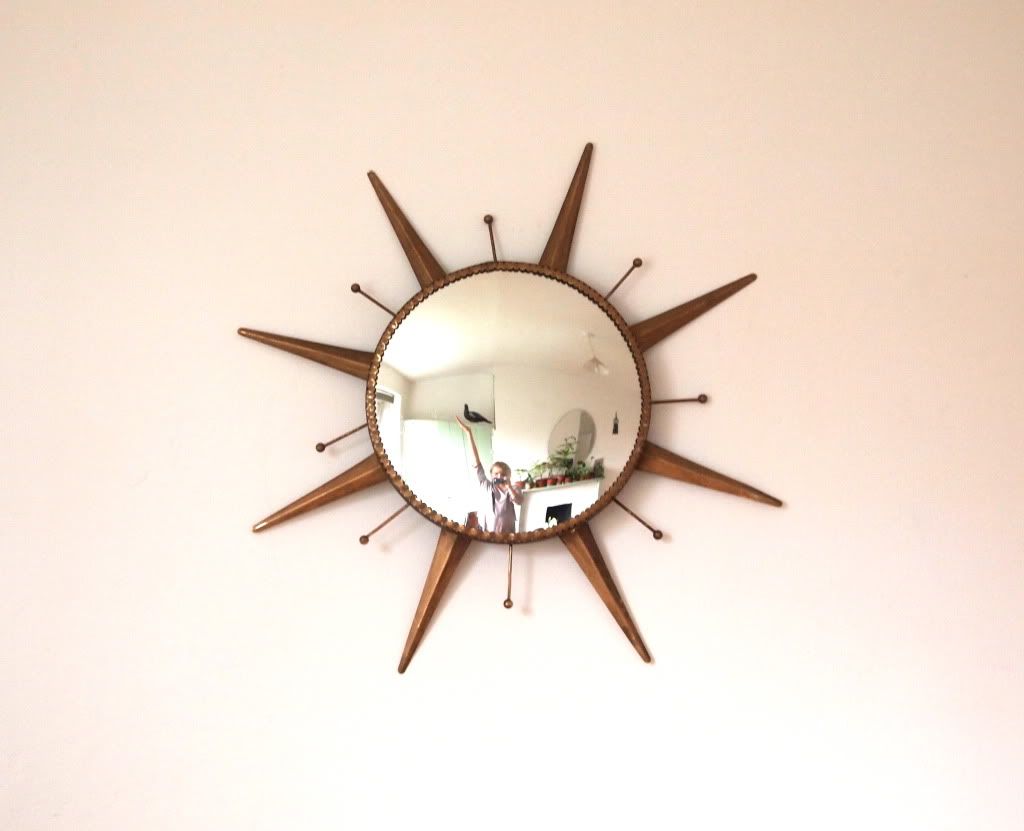 On with the show and tell: I got this lovely sunburst convex mirror this week. I love sunburst things, so joyous, but gee they're a hazard on a market stall - so spiky and they never go in a box.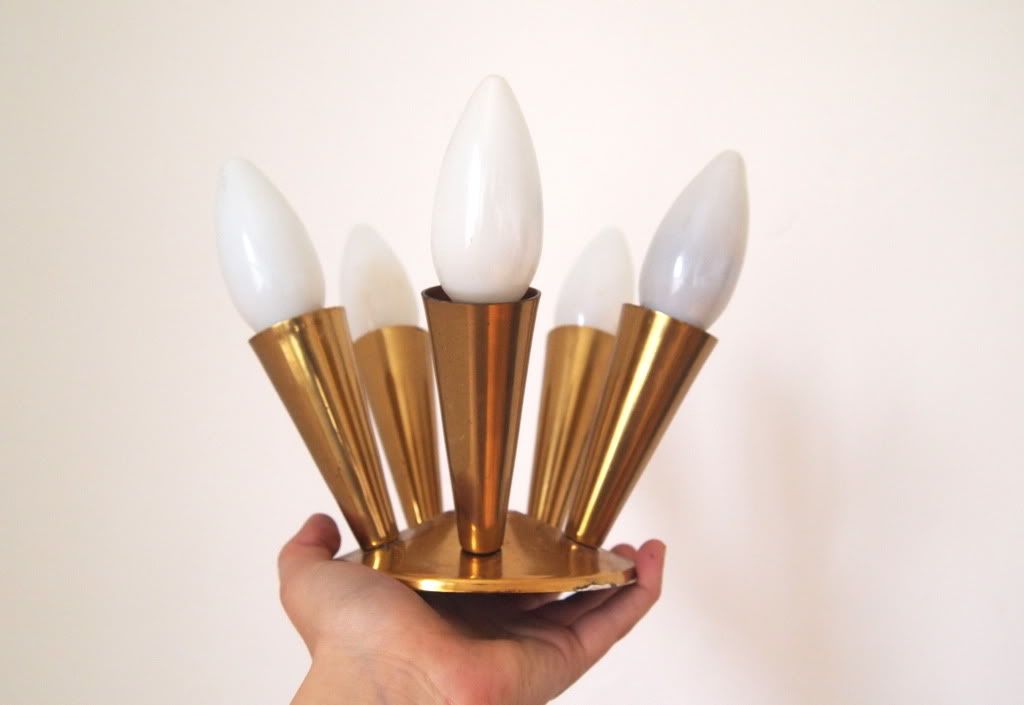 Also quite joyous: this little spangly light-fitting. Put's me in mind of an udder.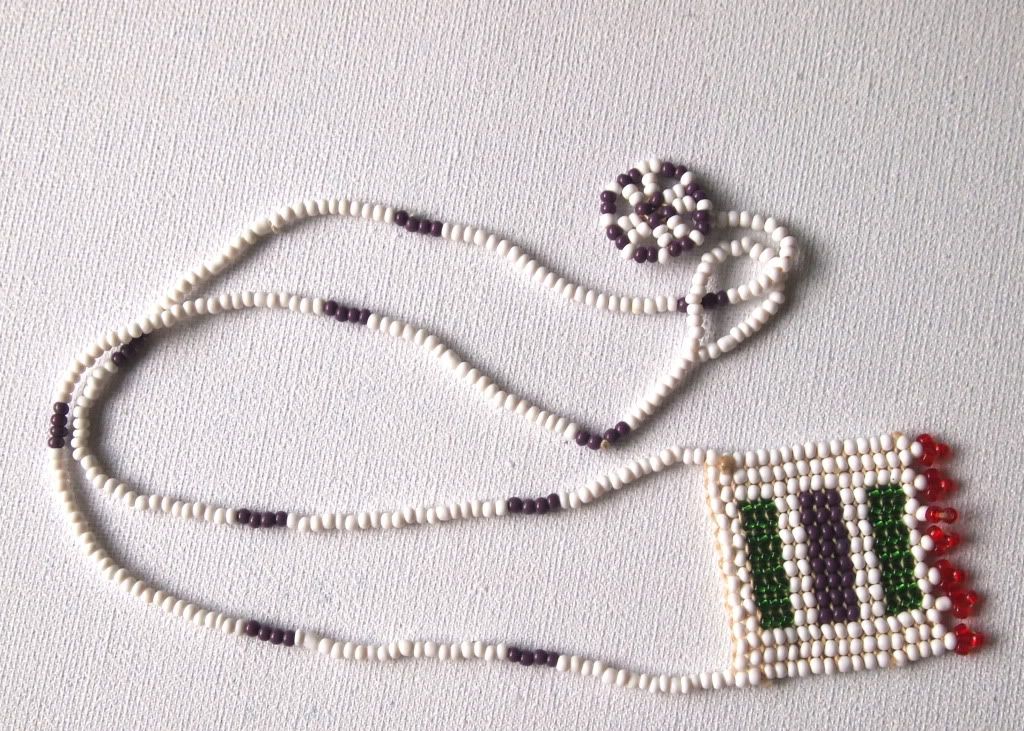 A nice beaded necklace.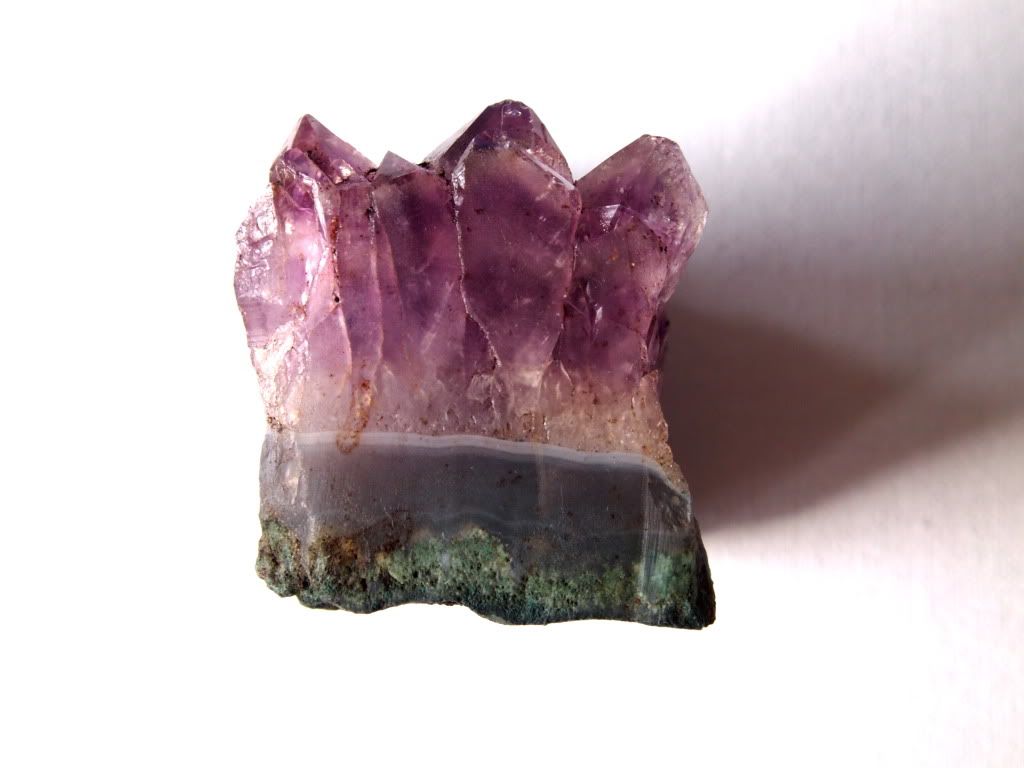 And a few chunks of amethyst, which I like - just look at the colours. It also reminds me of the nice
apartment
I stayed in with Rosalie when we did a funny residency in Hamburg.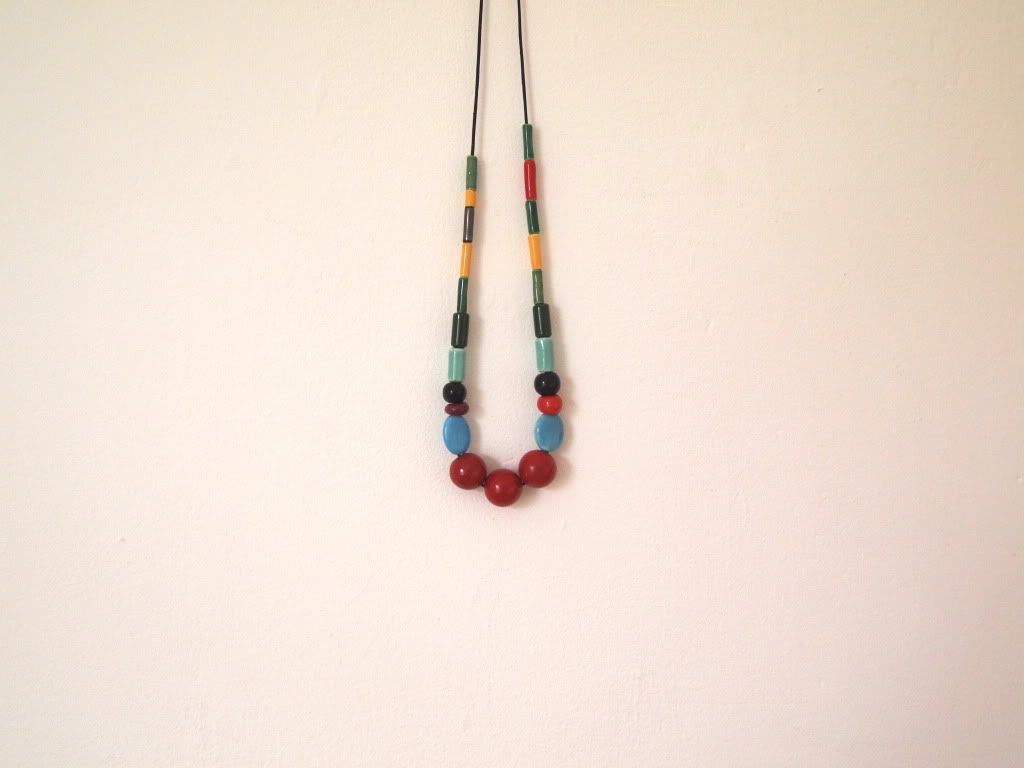 Another nice necklace - I like this one a lot.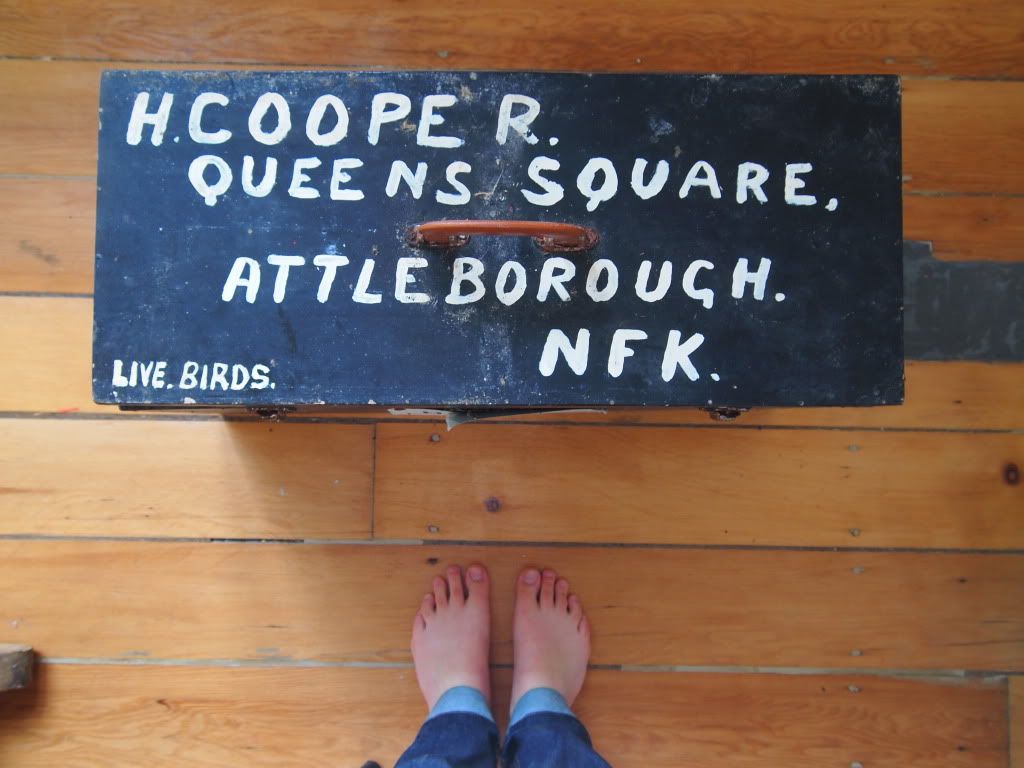 And a box for carrying around live birds in, poor things.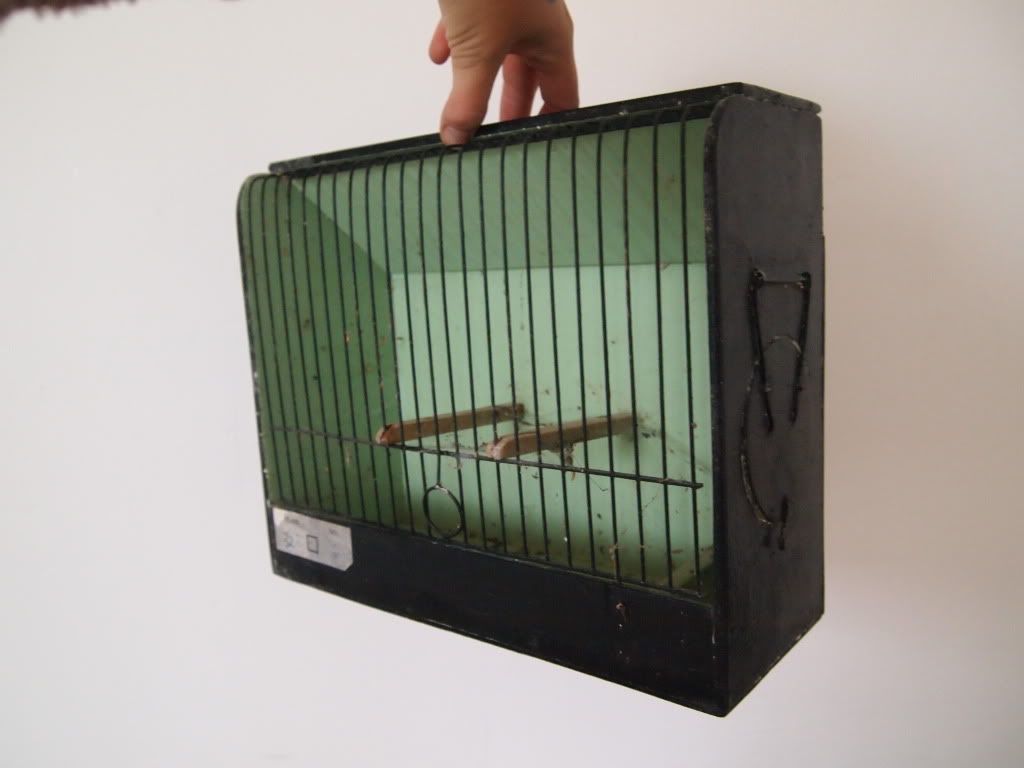 It has four separate little cages that slot neatly inside. Makes me think of
Luke's photos
. When I first met Luke at the market he told me he was a photographer and I was just like 'wat-evs' - 'and I'm an
artist
' *snort*. Luckily I didn't vocalise this disbelief because it turns out he's a very fine photographer and all successful and that. Honk.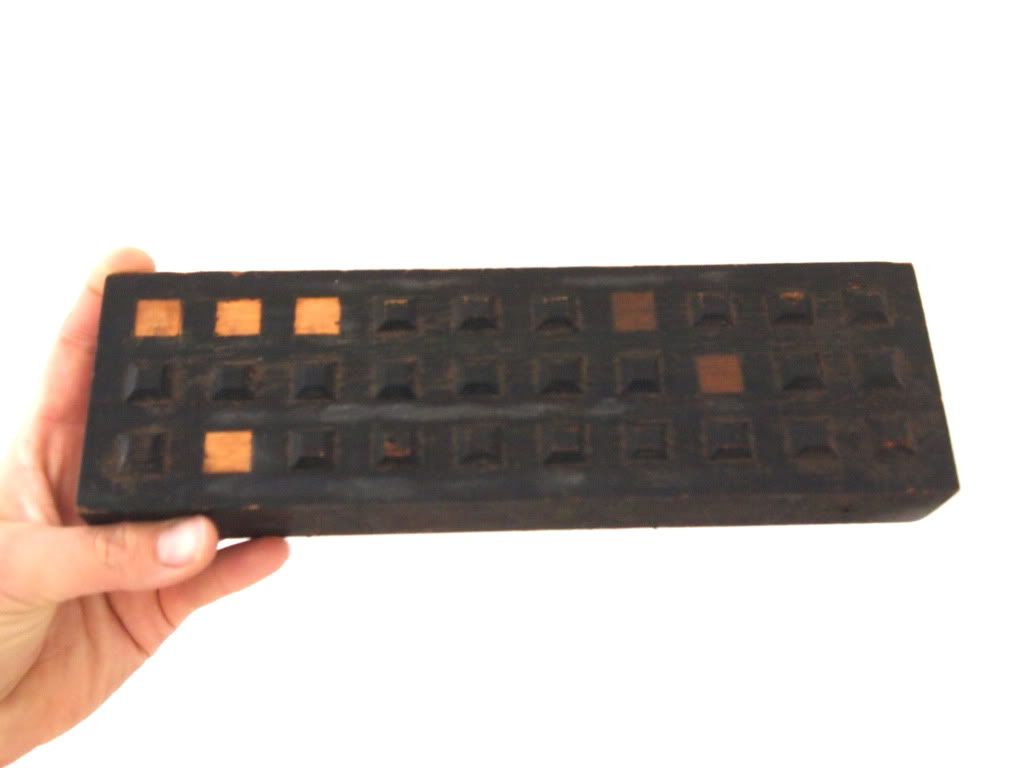 A collection of nice machinery moulds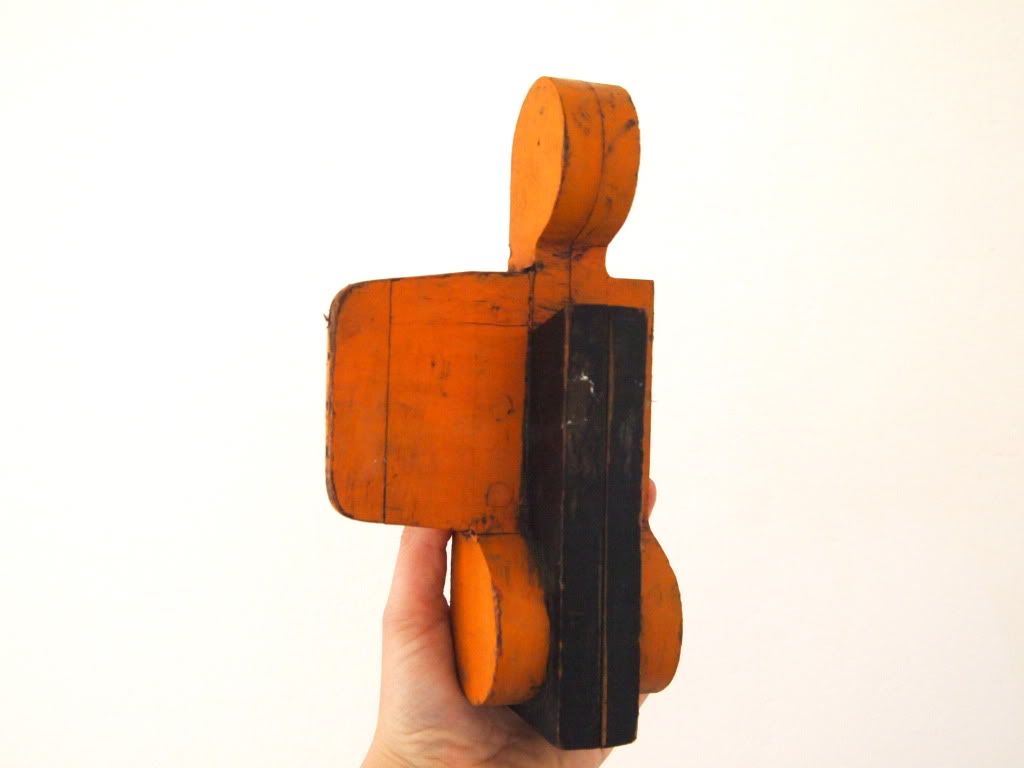 The shapes are beautiful - I guess because they have their grounding in function, they're purposeful and well balanced.
And the colours are awesome, I don't know why they need to be those colours but they're incredibly
Krenit
.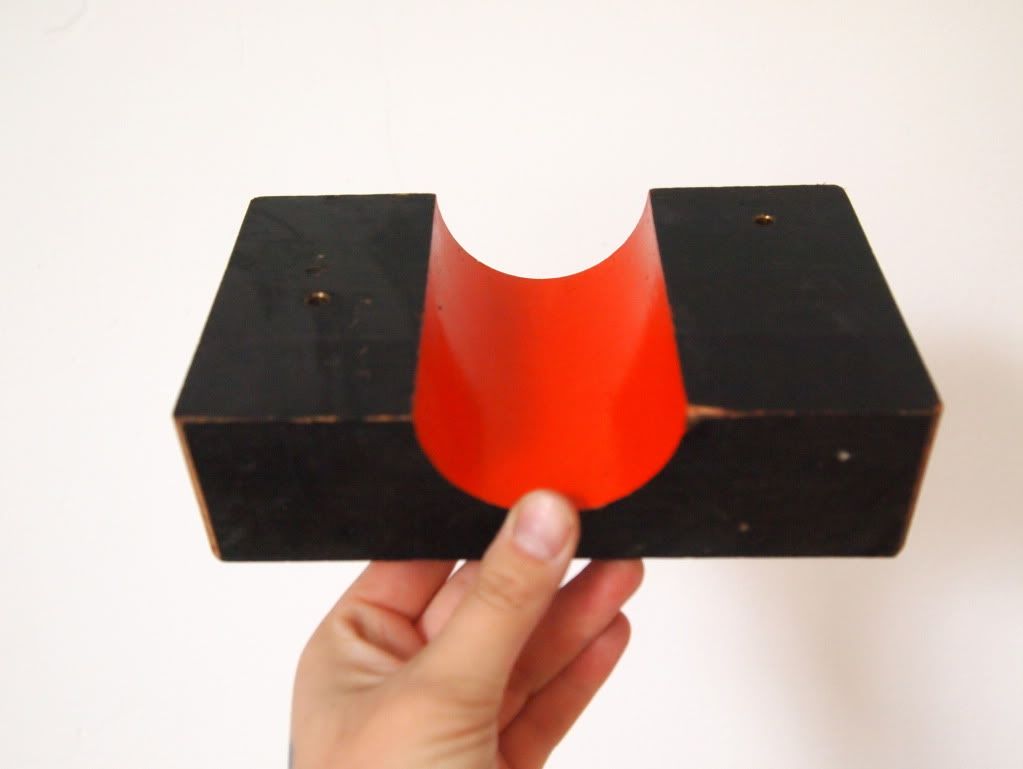 And a new shade for my room - now I just wish that bloody sun would go down so I can see how it works.
Hope your weeks are going well - mine has been a busy one. Lots of plates in the air.