Ok so names for Toot posts aren't coming along great but you guys weren't much help.
A nice week for Toot - I befriended a metal-detecting enthusiast. He had lots of stuff to sell, he separated it into piles of cheap and expensive bits and all my favourite pieces were in the cheap pile. Very good. (Victorian ink bottles above)
I bought a lot of poison bottles. These weren't actually always for poison directly - it's just there were a lot of poisonous things available to Victorians for use around the house or for treating or beautifying your hair and skin.
The bottles were always made to be distinctive in colour and shape and texture to avoid mix ups.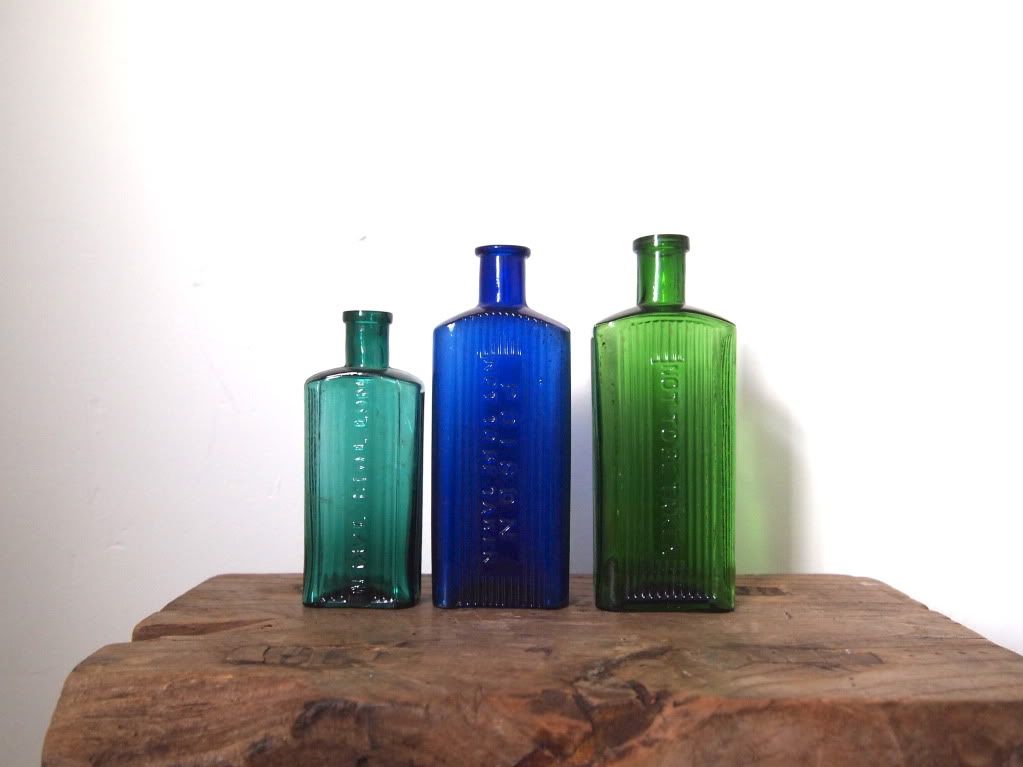 I like the shape of this perfume bottle - probably also green to signify that it's poisonous.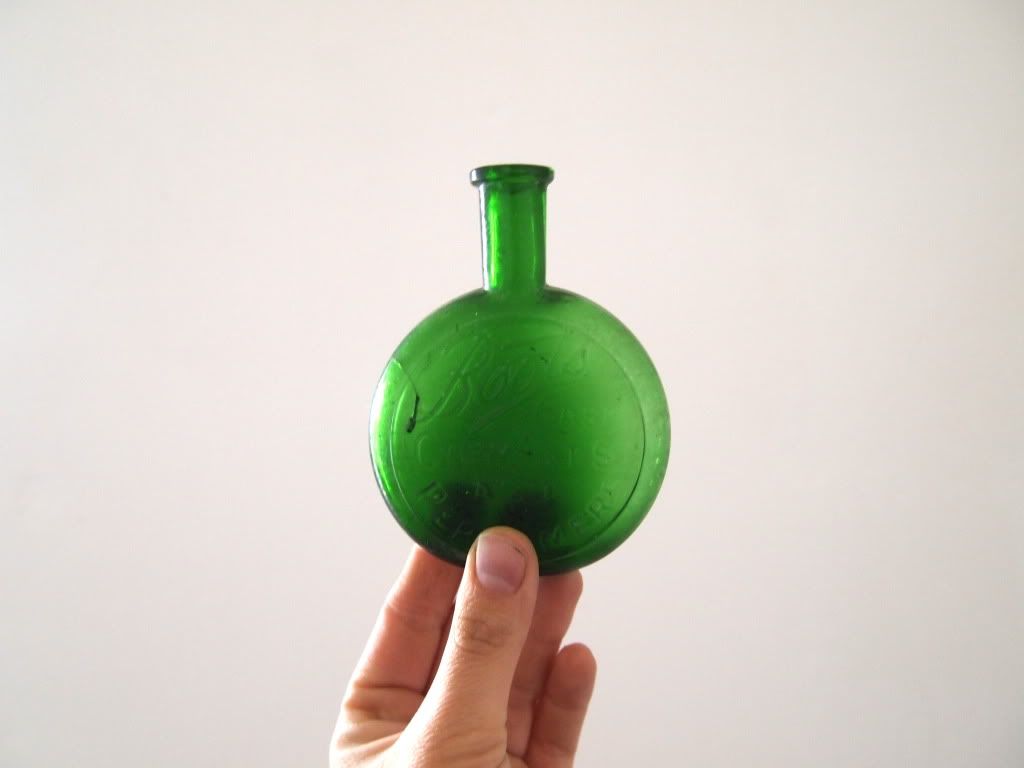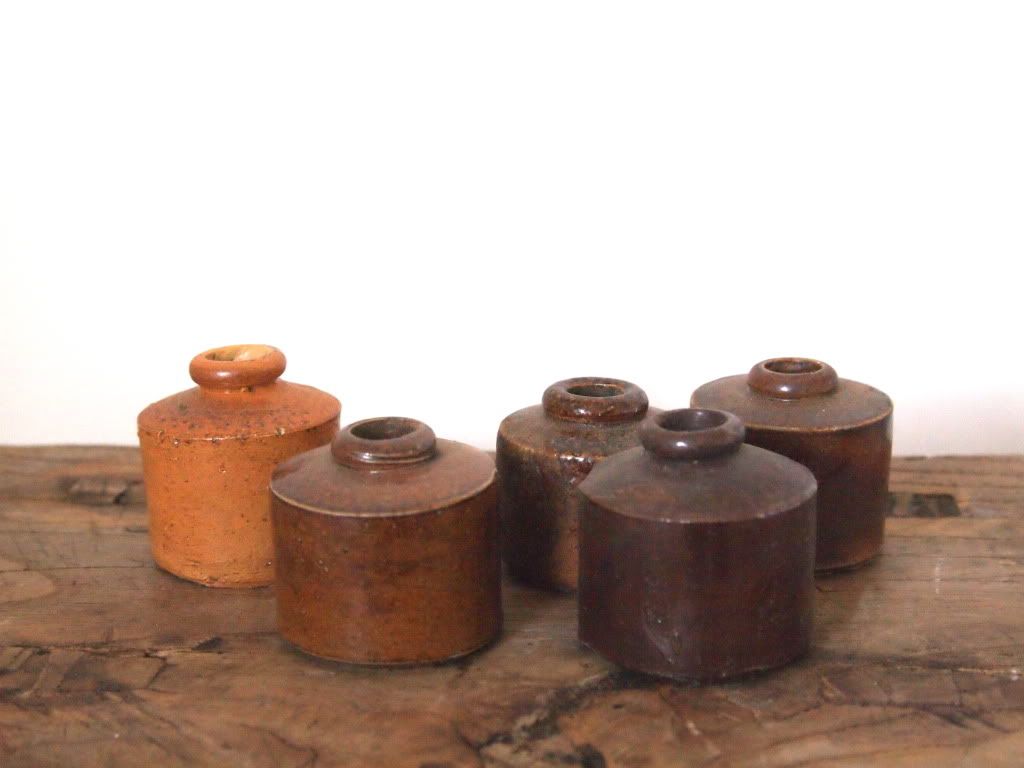 A gaggle of stubby ink bottles.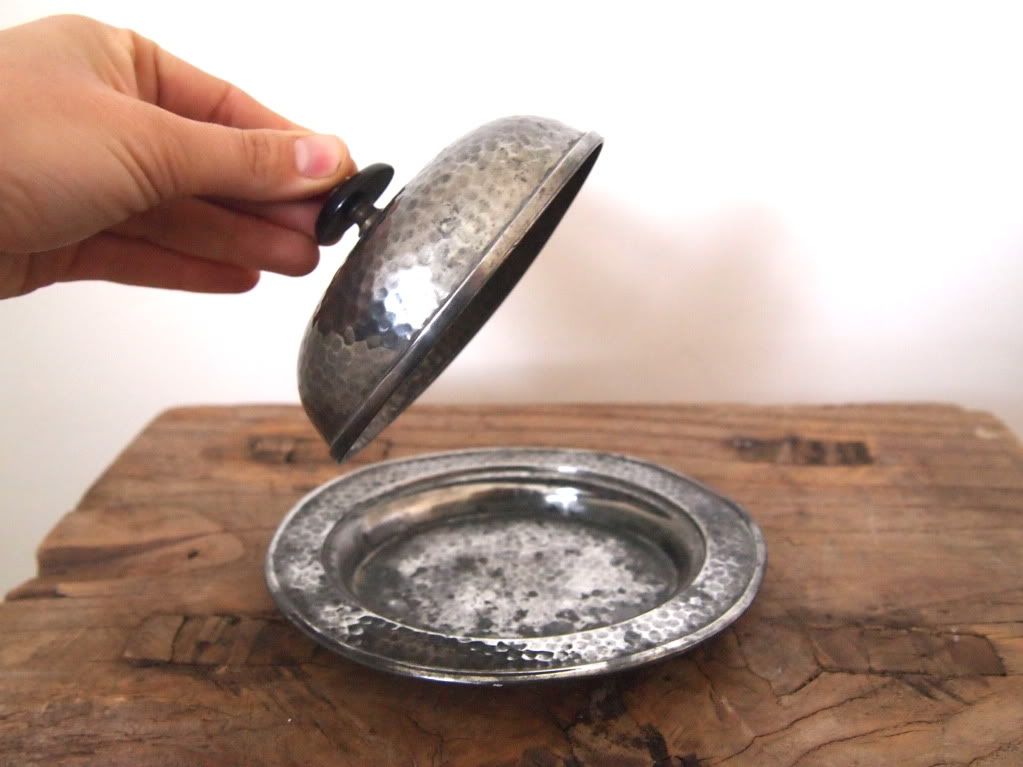 The lady that sold me this told me it was a butter dish but it's obviously part of a special dinner service for mice.
The best clothes dryer ever: it's arms all fold away. Isn't it beautiful?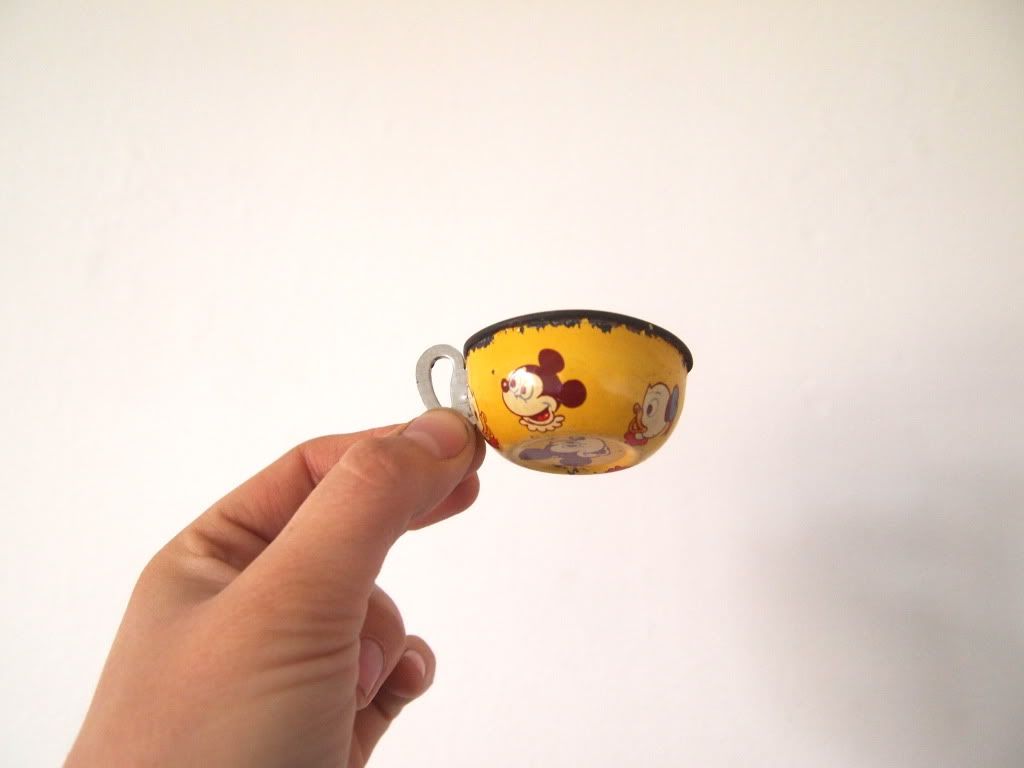 A few tiny, Mickey teacups.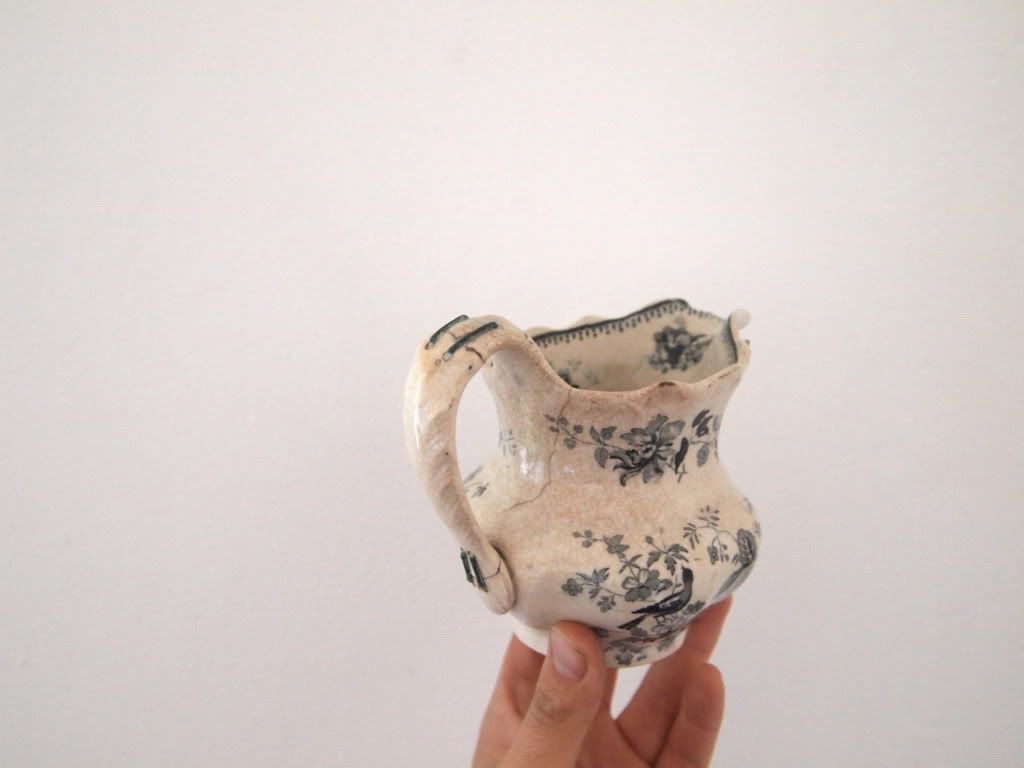 A handsome jug with splendid staples. Which is funny because just today I was reminded of my
last mending post
because it got linked
here
- which led me to find
this wonderful blog
. And, while we're on the subject of mends, look at
this beautiful example
by a new friend I met at the Knots pop-up (who will take me to a jumble sale soon).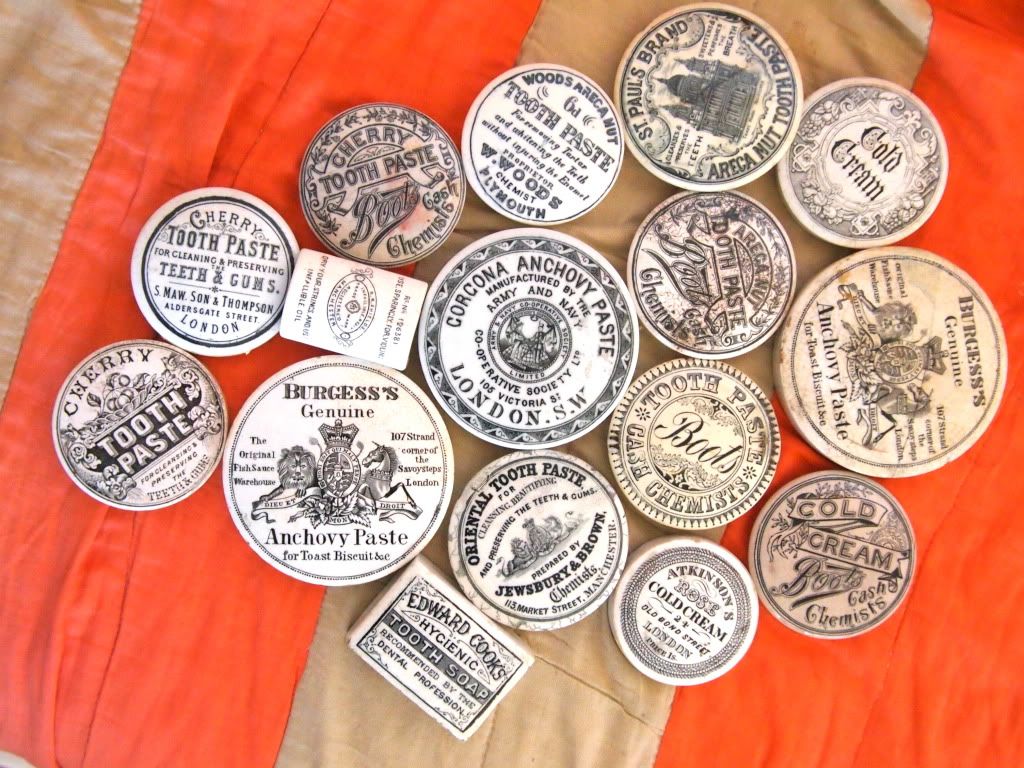 And here are some beautiful pot lids.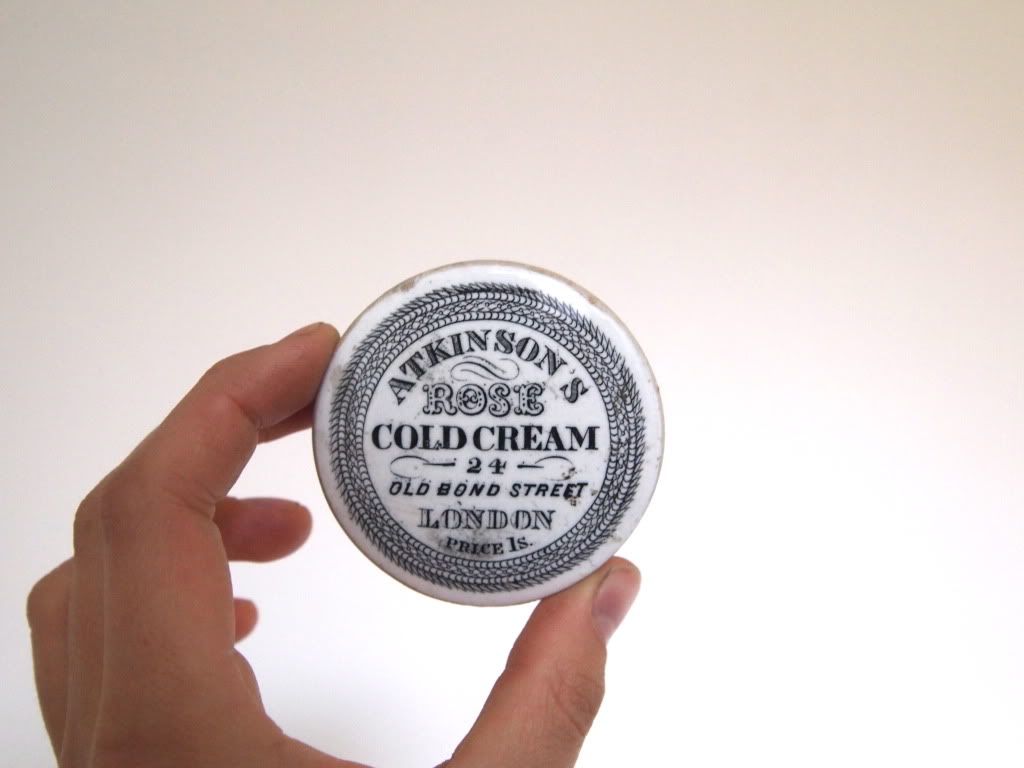 I love the fonts and the patterns.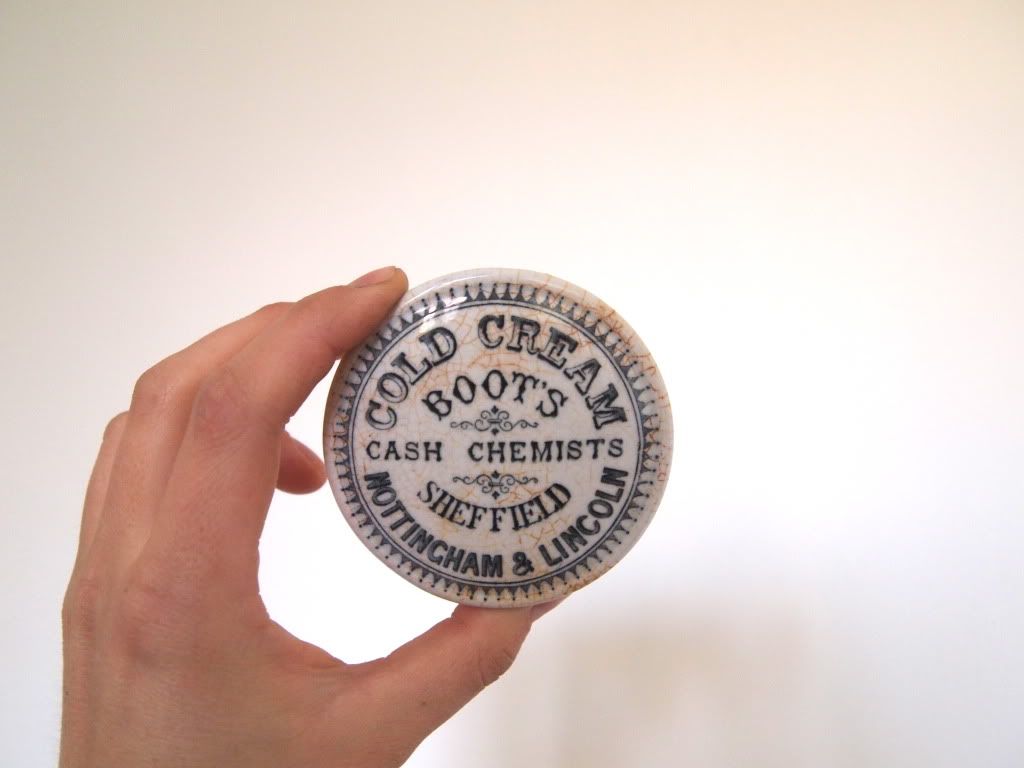 And for even more fonts, big curly ones - these horse brasses.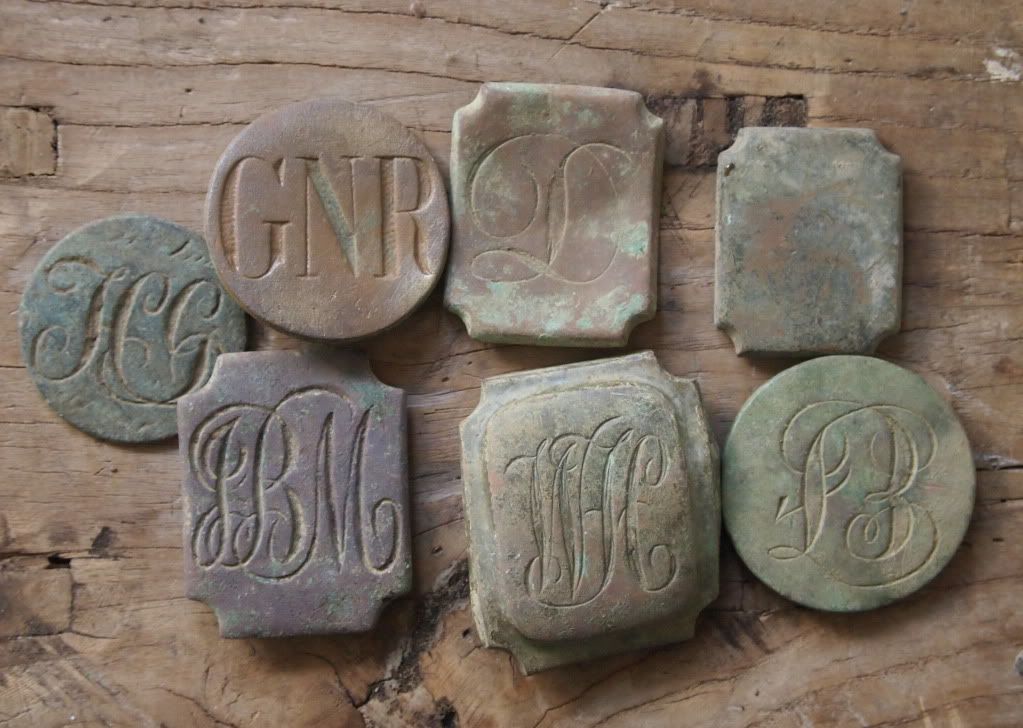 I love to fondle things that have been under the ground for a long time (this sentence could be taken badly out of context). The patina and the quality of something that's survived that long is wonderful. I also got a lot of Crotal bells, which really get me because they make such beautiful sounds - hear what tones being buried for hundreds of years can produce.
Thank you.