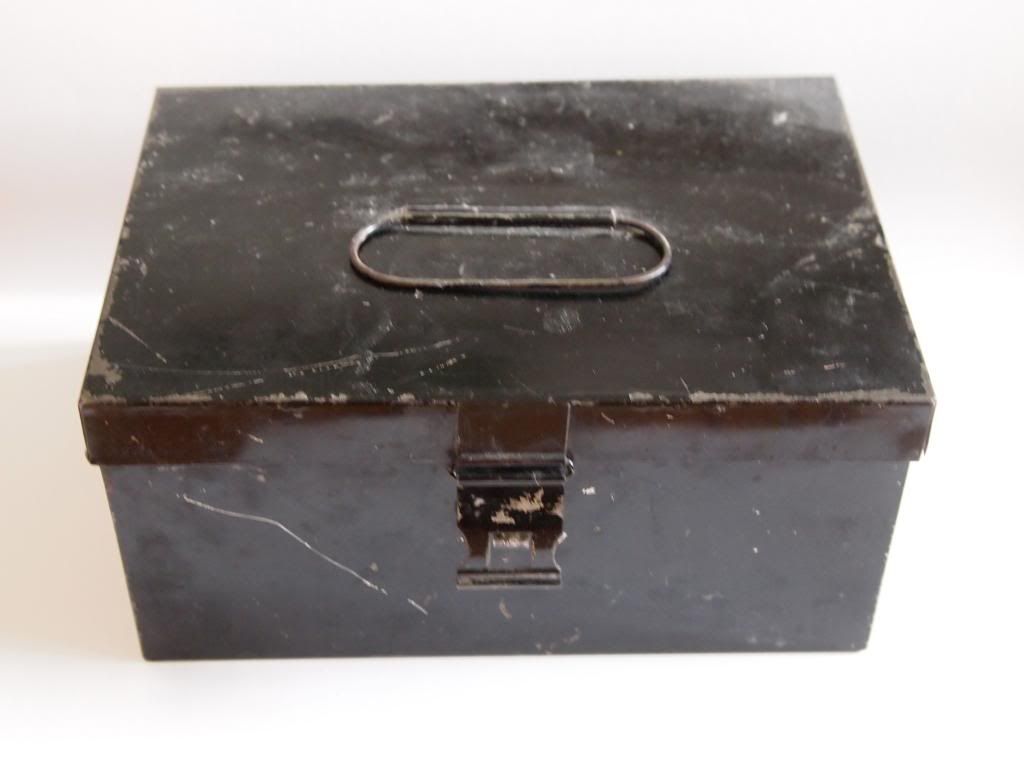 I bought this nice looking box last year. Then I stowed it in our (redundant) fireplace and forgot about it. I should have cleaned it to put on the stall but somehow I couldn't bring myself to do it straight away because .

. .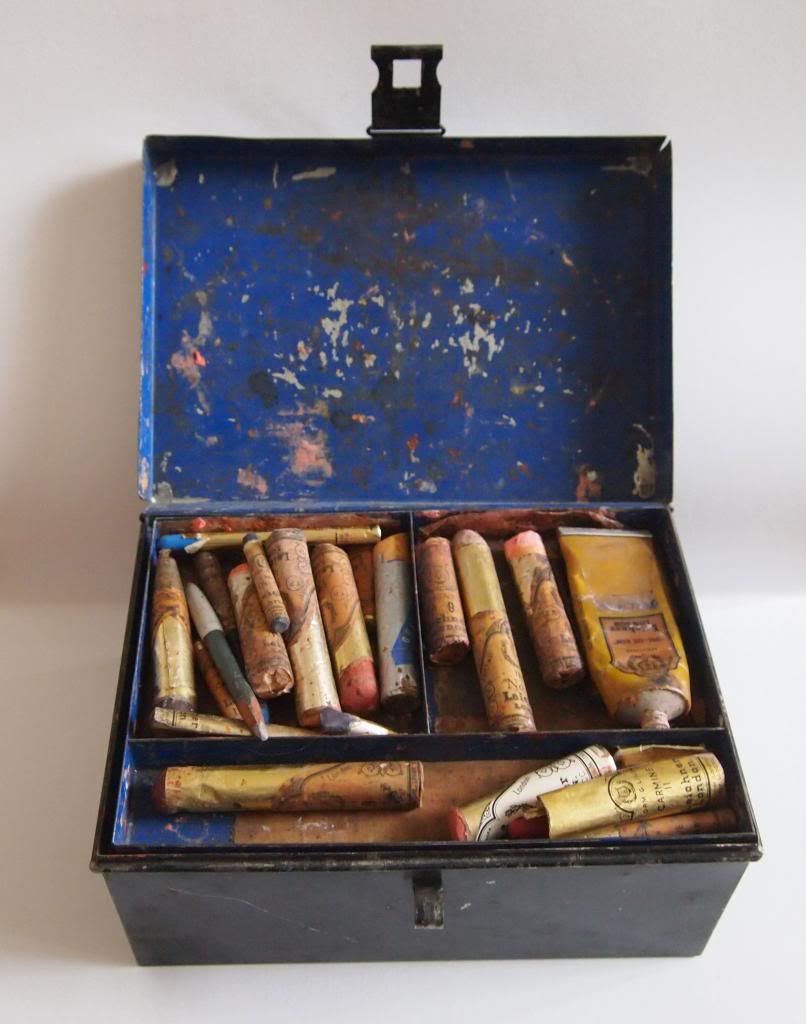 . . . It had someone's face inside. Some serious Glamazon's face at that, maybe a theatrical star. Grease sticks galore, all in nice sticky packaging, all giving off a powerful musty odour.
And below the grease sticks blending powder had got loose and was all over everything. A bit like a fragrant old person had dissolved in there.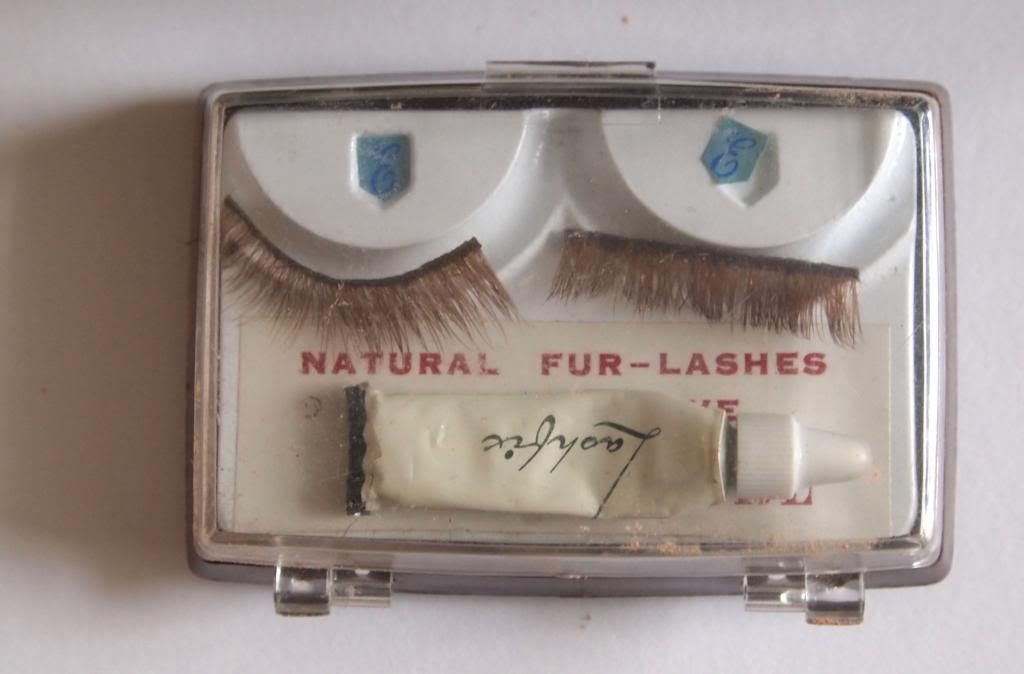 Imagine thinking nothing of plopping on some real fur lashes, as if it was no biggy. I don't wear make-up; I'm really prone to rubbing my face and especially sticking my finger into the corner of my eye and wanging it around. But I really admire people who do wear it, and who can put it on properly: mad skill.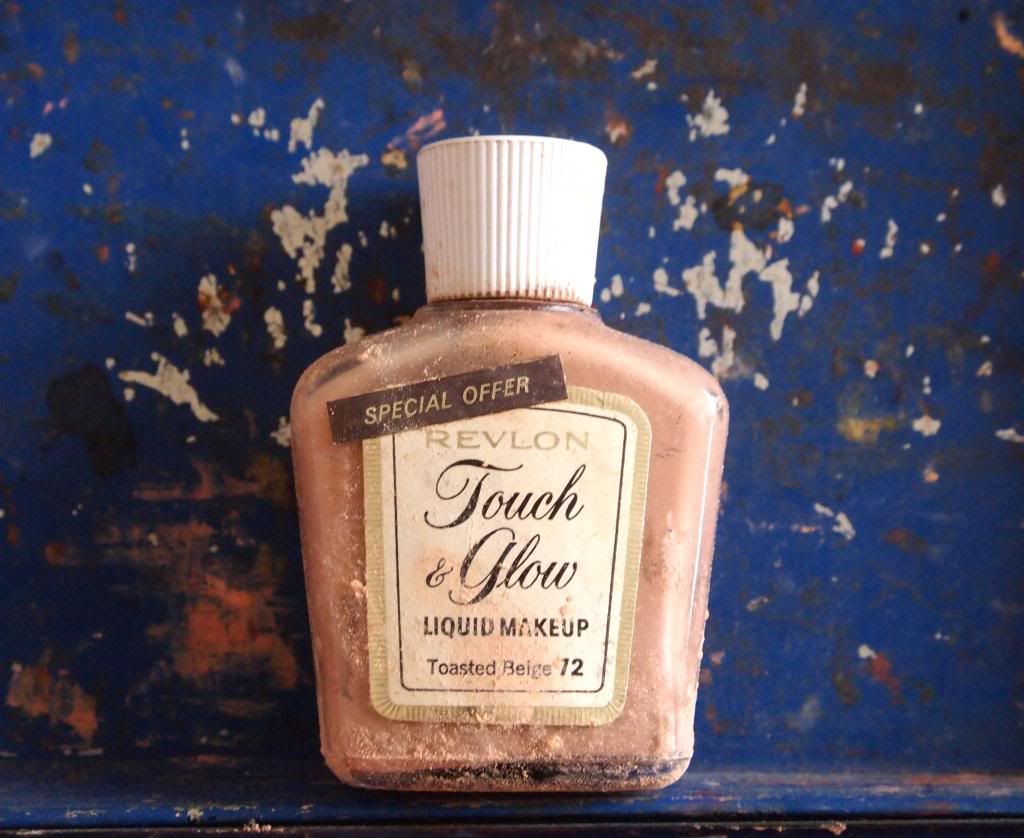 And of course I like all this make-up especially because it's in a rugged tin box and it's heavy duty and totally manky. Toasted Beige - delicious.
Do you wear make-up?