Happy Easter my Bunnies. And on this special day Mum will give you a tour of her most splendid egg collection: some inherited, some collected, some found.
All in a beautiful basket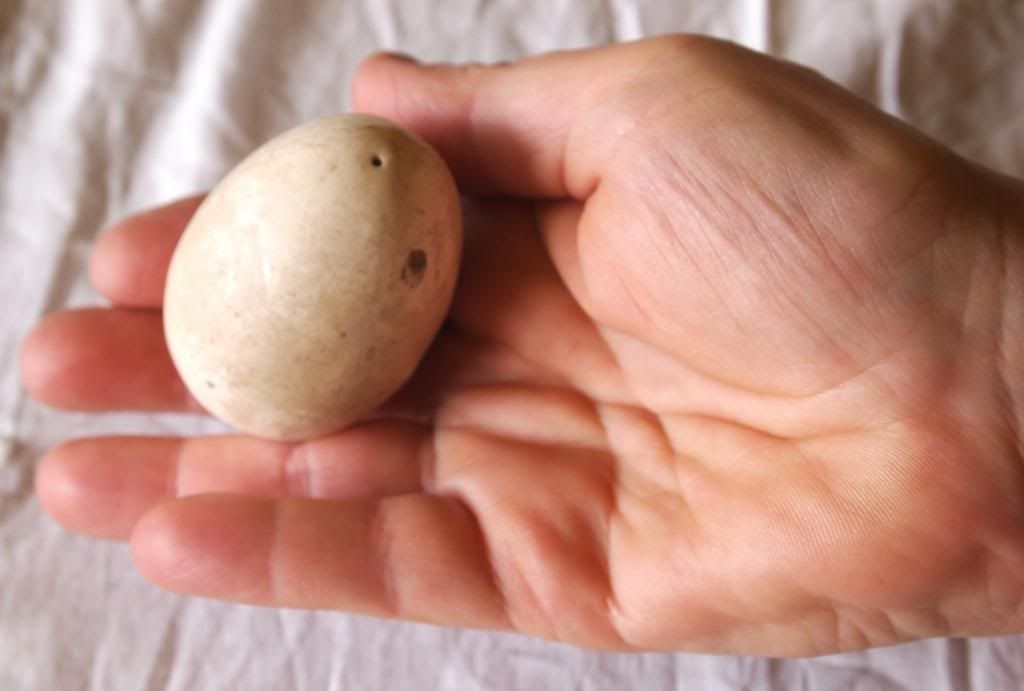 This ceramic one found when she was a teenager - it is to help hens to lay.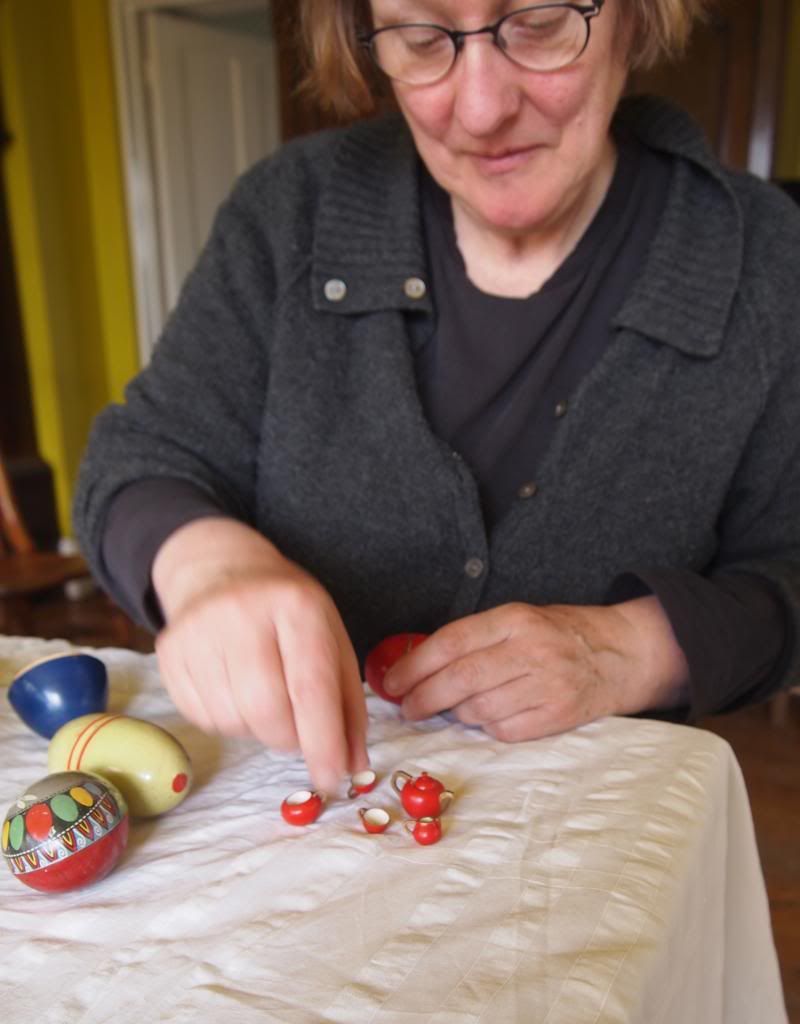 This red one has a tiny red tea set inside.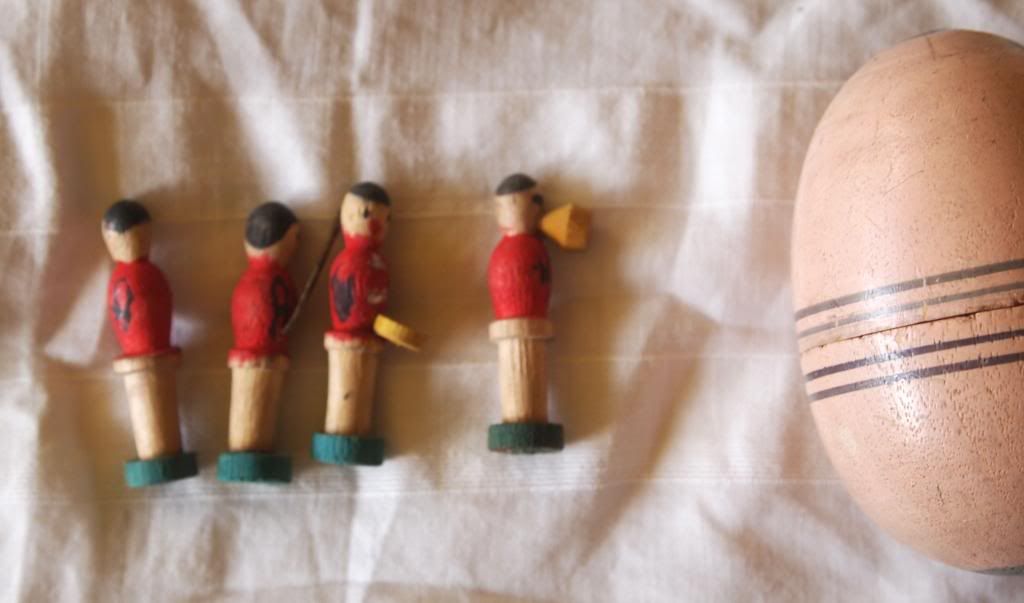 Soldiers march out of this nice pink one.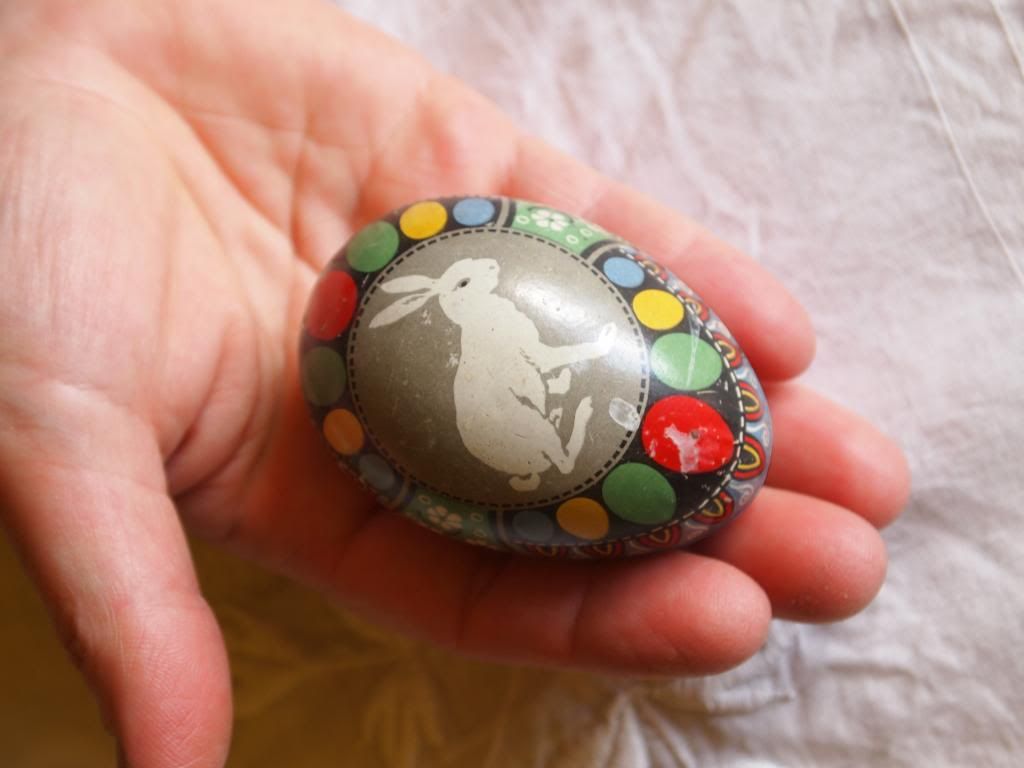 What's in this one?
Easter Penguins - they're not so popular as Easter Bunnies because their Easter Eggs taste like fish (as Brian and Richard Know).
What about this one?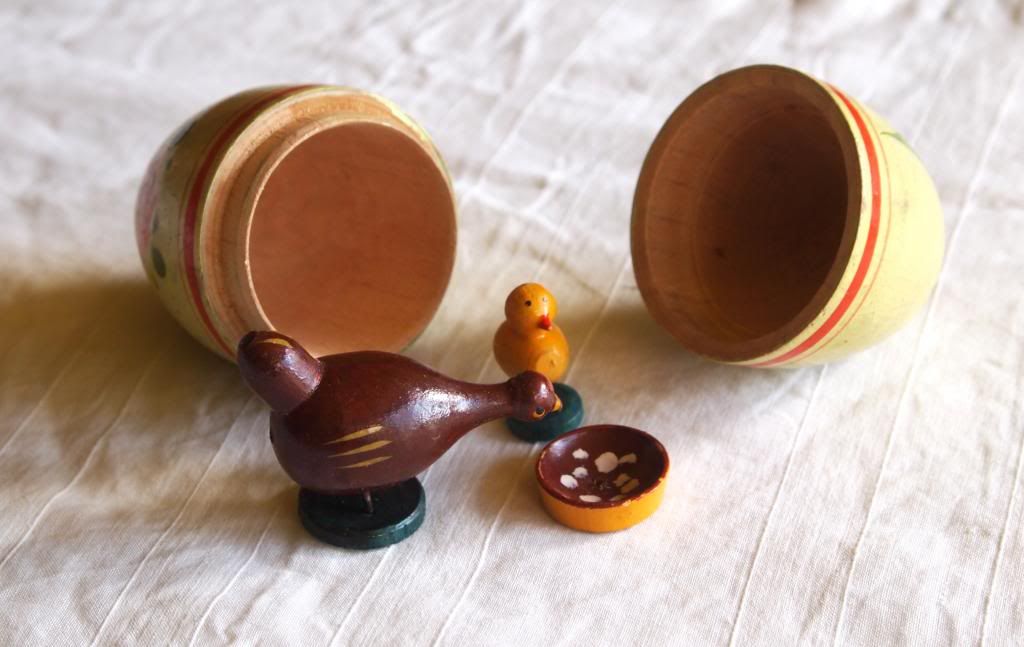 Ahh - chickens.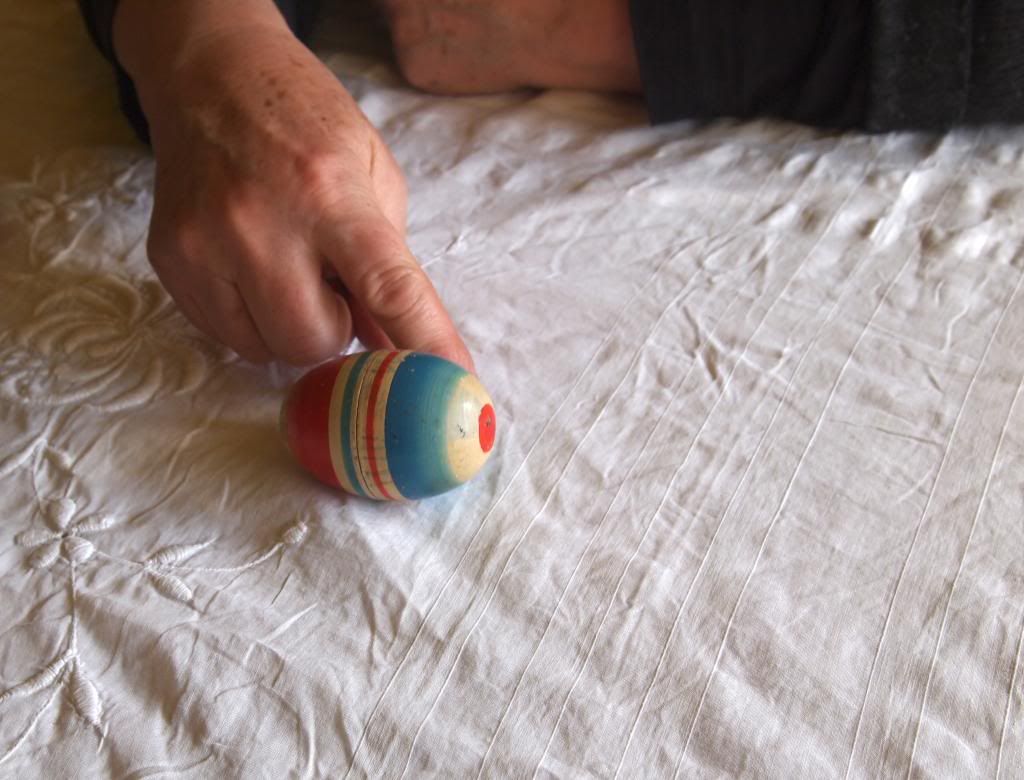 And this one is full of . . .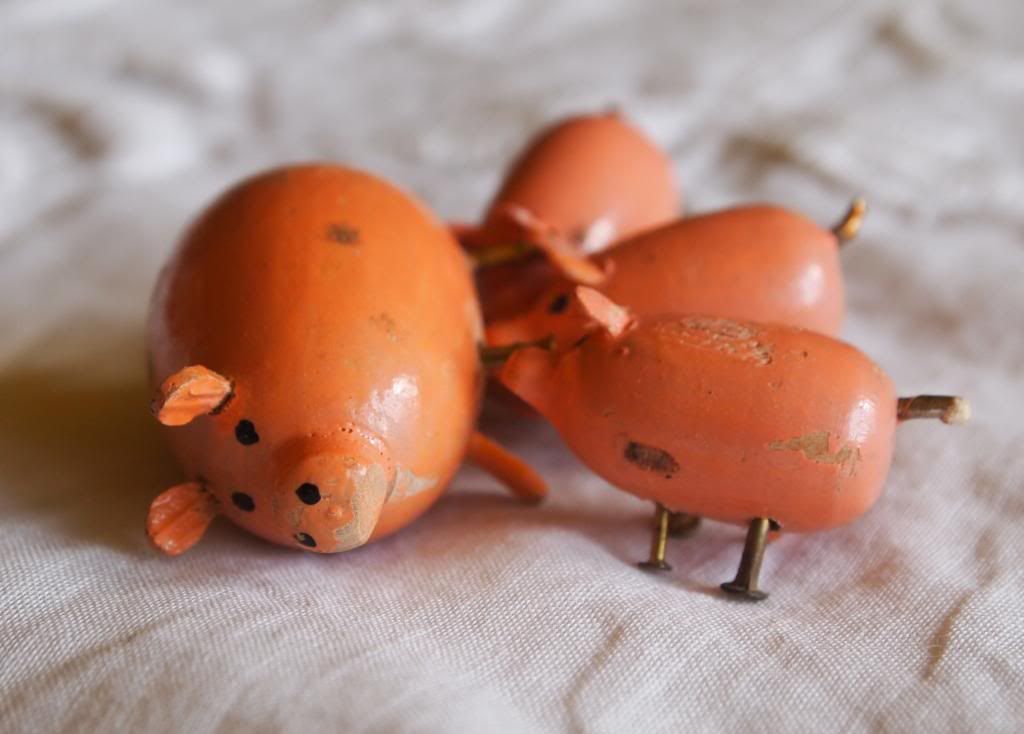 Pigs! This one's from my Great Gran with replacement legs by my Dad.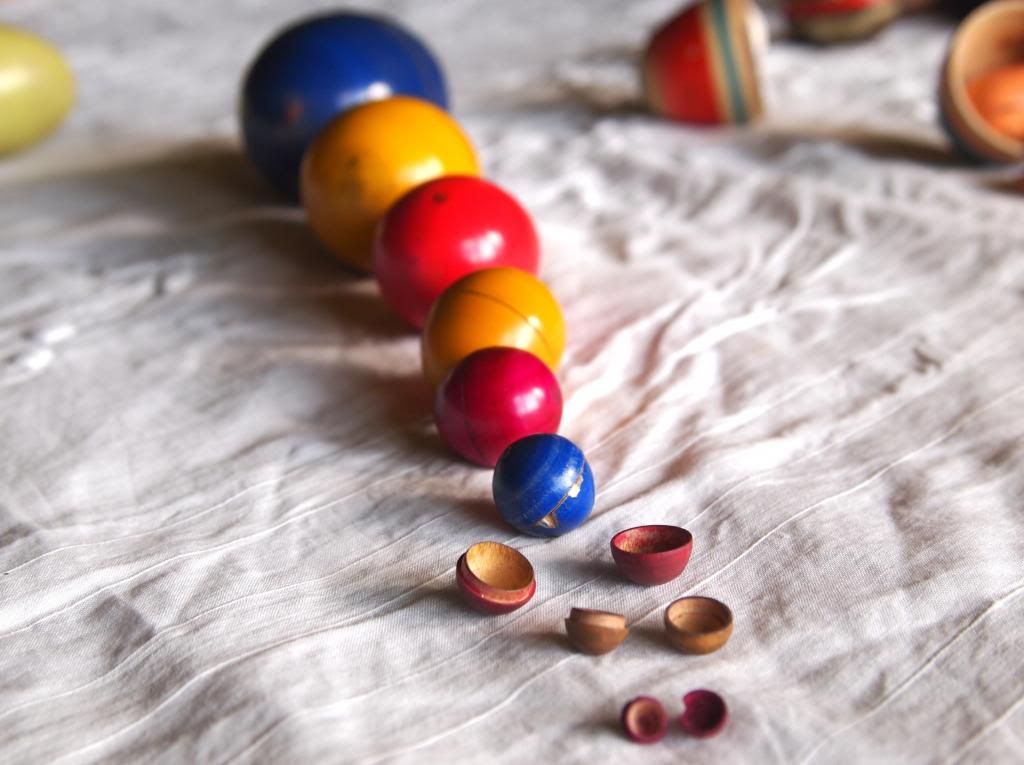 And this egg is just full of itself
Have a lovely day - see you on the other side.
x