So here are some pictures from Sluice Art Fair.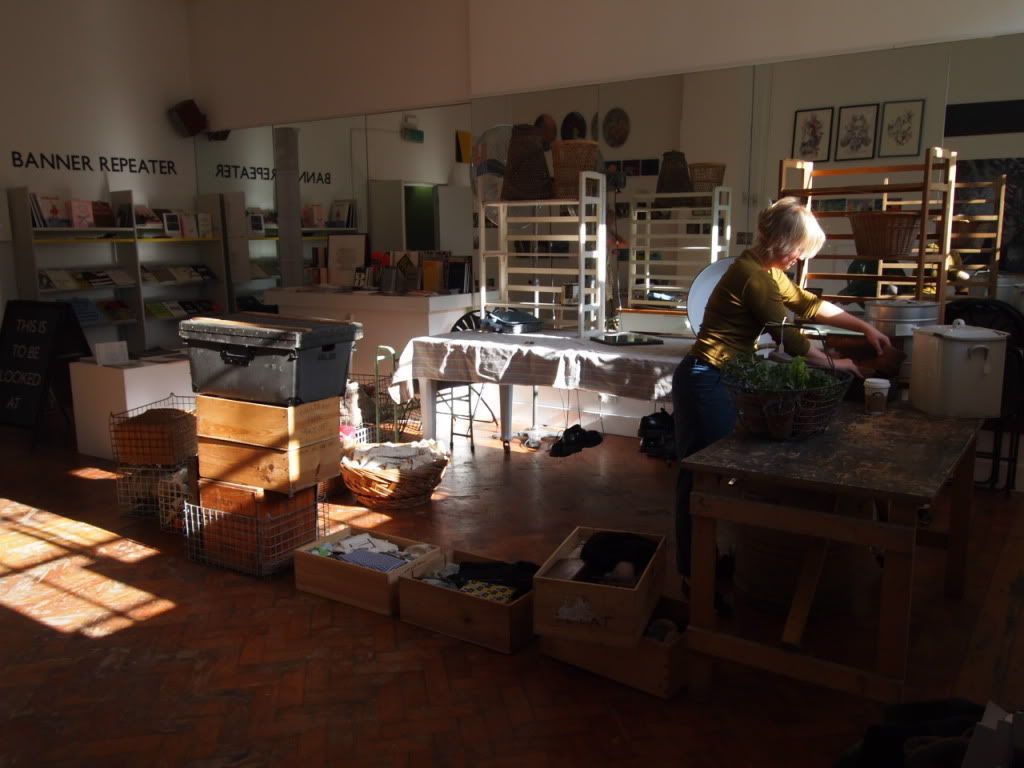 Setting up. It was really good to be in a bigger, blanker space than usual although I think I did a pretty good job of making it seem like a crowded nook.
Then the customers came. They were all my favourite sort of customers - the kind that go 'oh my!' and give my ego a little rub - 'it's all so wonderful'. There were even some really gassy compliments 'look at all the beautiful colours', 'it really is a work of art'.
There were no miserable or smelly old dealers like on a regular market, that sounds mean but it's true, some of them really do smell: Smelly Peter for example, he smells like sour milk. And there were no mad people. Mad is an entirely objective term I understand but we have some real bona fide barmies down at Spitalfields. Like Lady Three-hats, who some days is Lady Four-hats, she talks like an upset owlet and will whimper and whine over any little animal you have on your stall, 'ooooh, it's a little doggy!' and when in motion she'll just push violently anyone who gets in her way. No, the art fair clientele were all so civilised and polite, some of them owned homes in Kensington others in Chiswick.
I sold a few things including a house plant which made me happy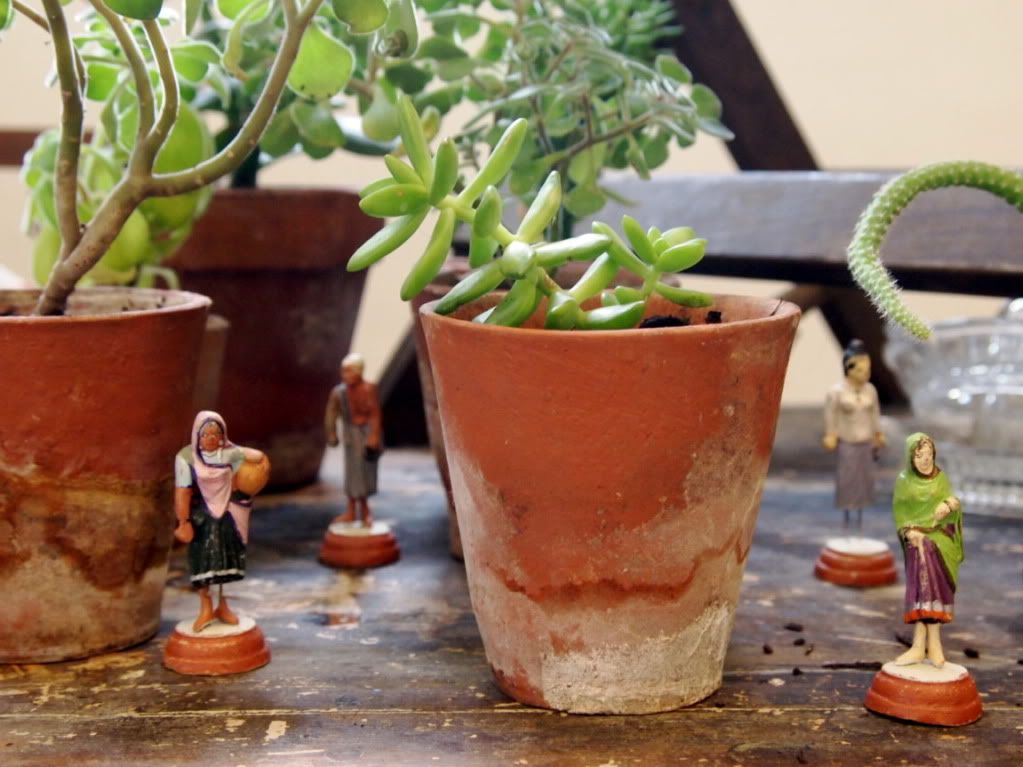 I also discovered a little piece of ephemera at the bottom of a box that I forgot to show you. Toilet pins? Any ideas?
This charming young chap bought his teddy a brooch.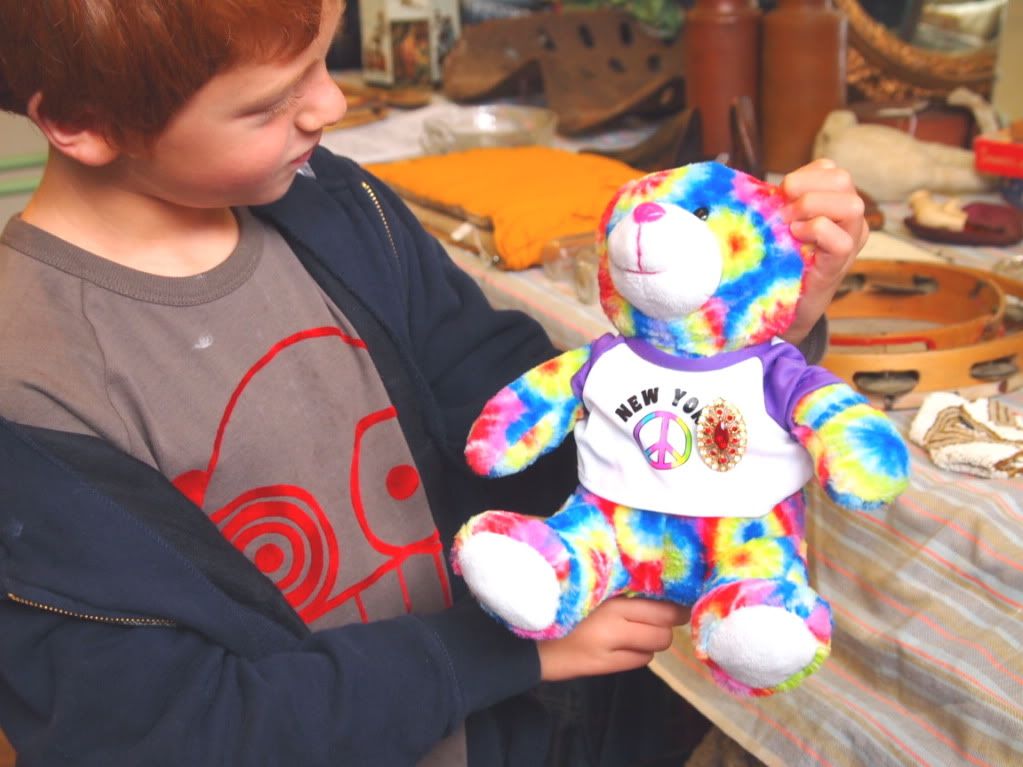 and then before I knew it we had to pack up and go, it would have been nice to stay longer, maybe next time.
All in all I'd highly recommend being art; it's a lot easier than making art.