Frimping heck, it's been a busy one. The Art Fair was yesterday which went splendidly, I shall tell you more in a whole 'nother post dedicated to the subject. For now I shall remain chronological: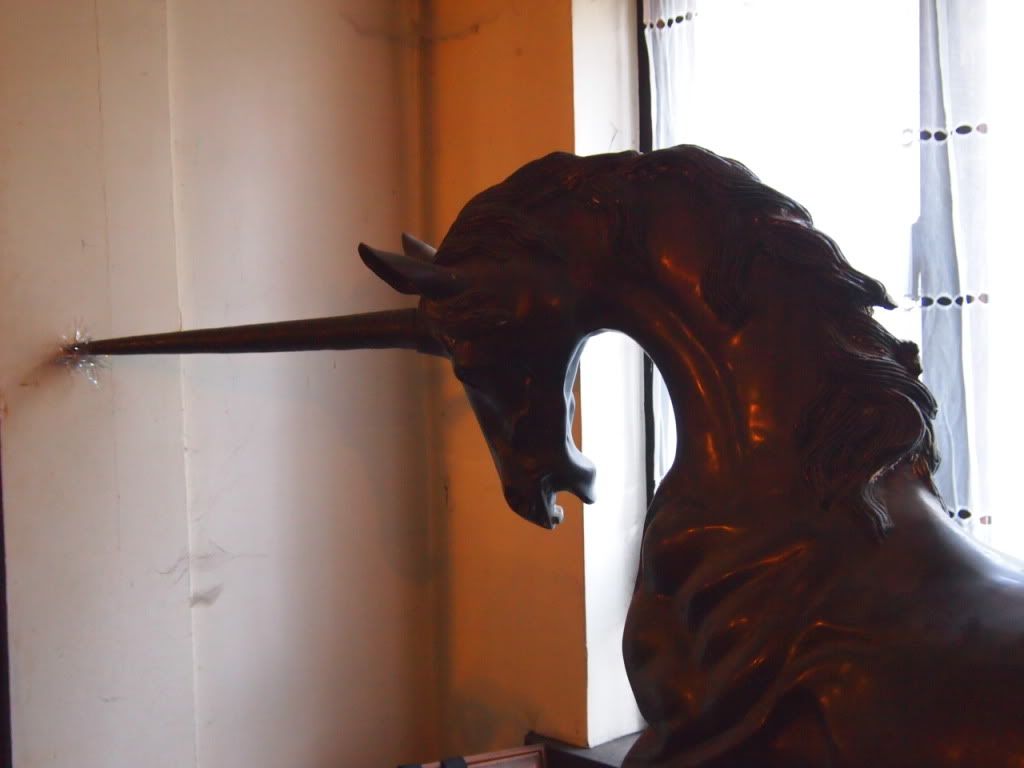 On Saturday I went to the most bizarre junk yard in the world - proper weird.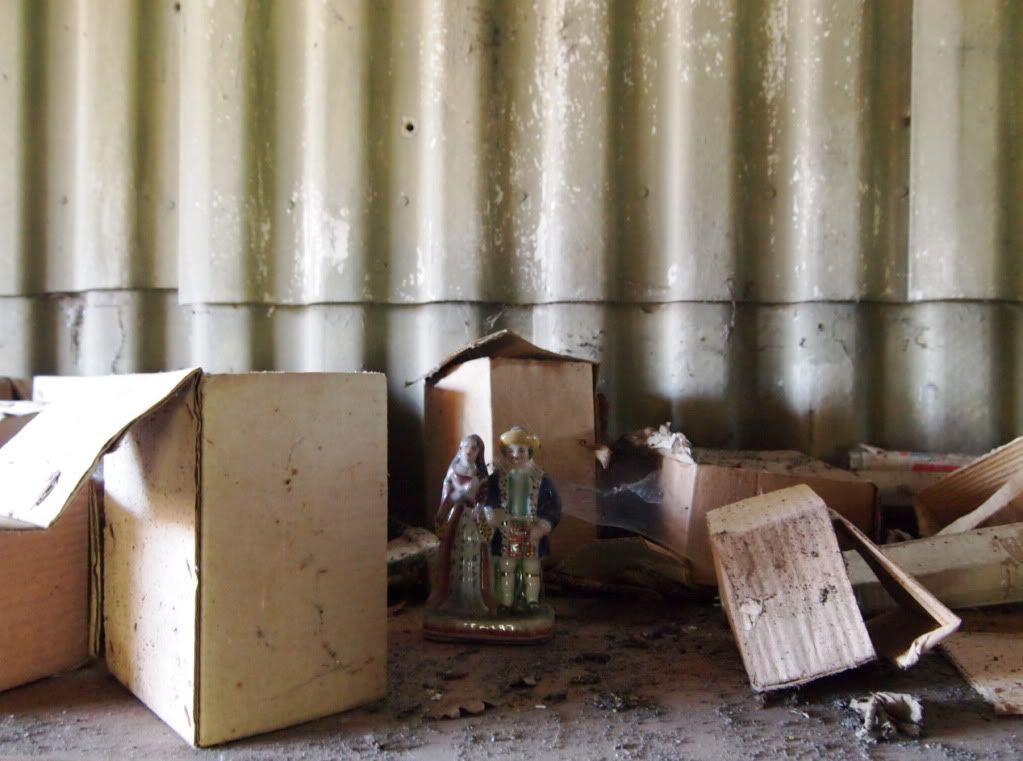 Not even quaint.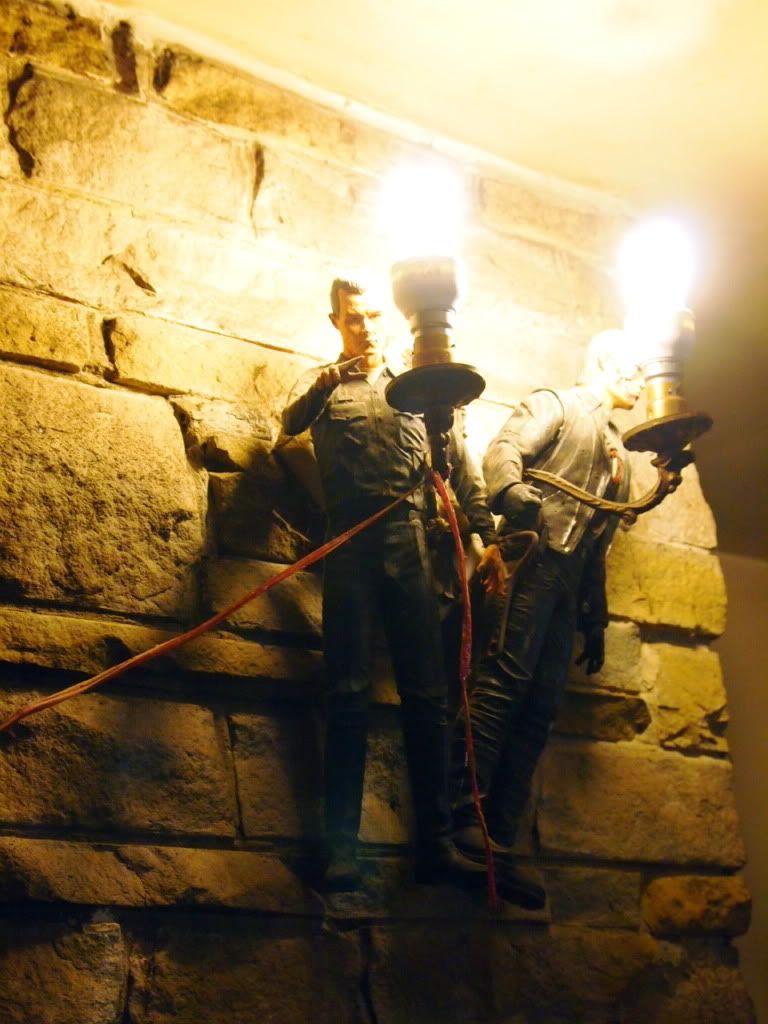 I was, however, very charmed by this ingenious and convincing (from a distance if you squint) use of four doors to make a telephone box.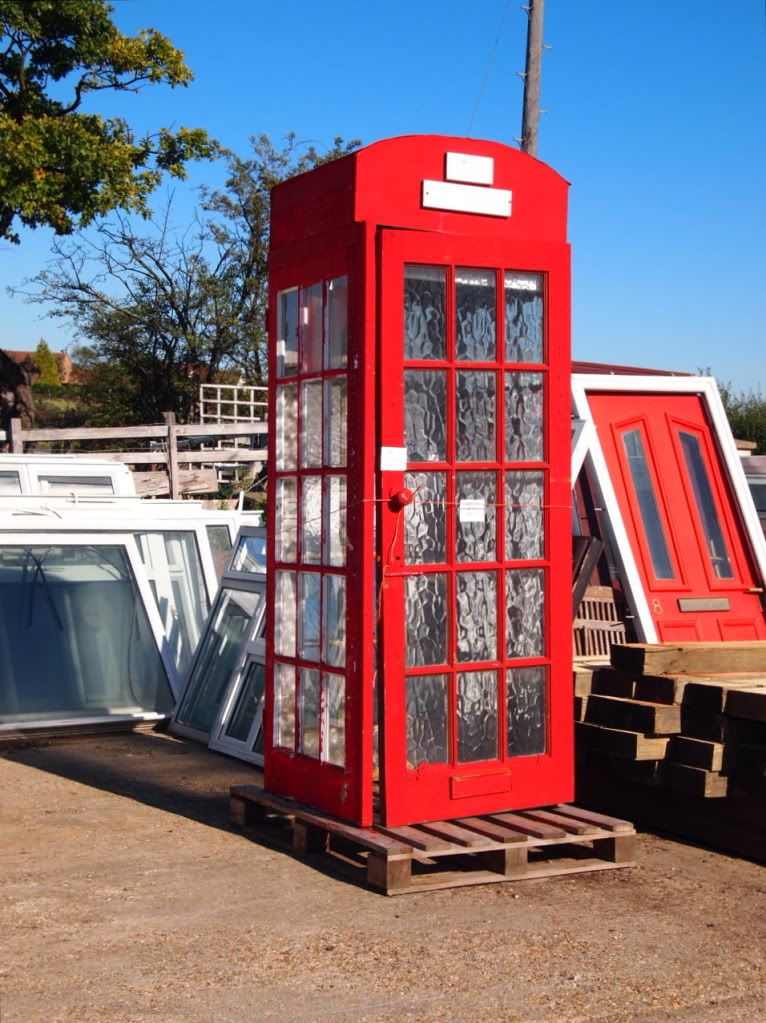 Isn't it brilliant! I love that it's tied together with string, and that it has four letter boxes and textured glass. Most of all I love that it was made my a man that owns a junk yard. If you love it as much as I do you'd better hop to the loo before you scroll down.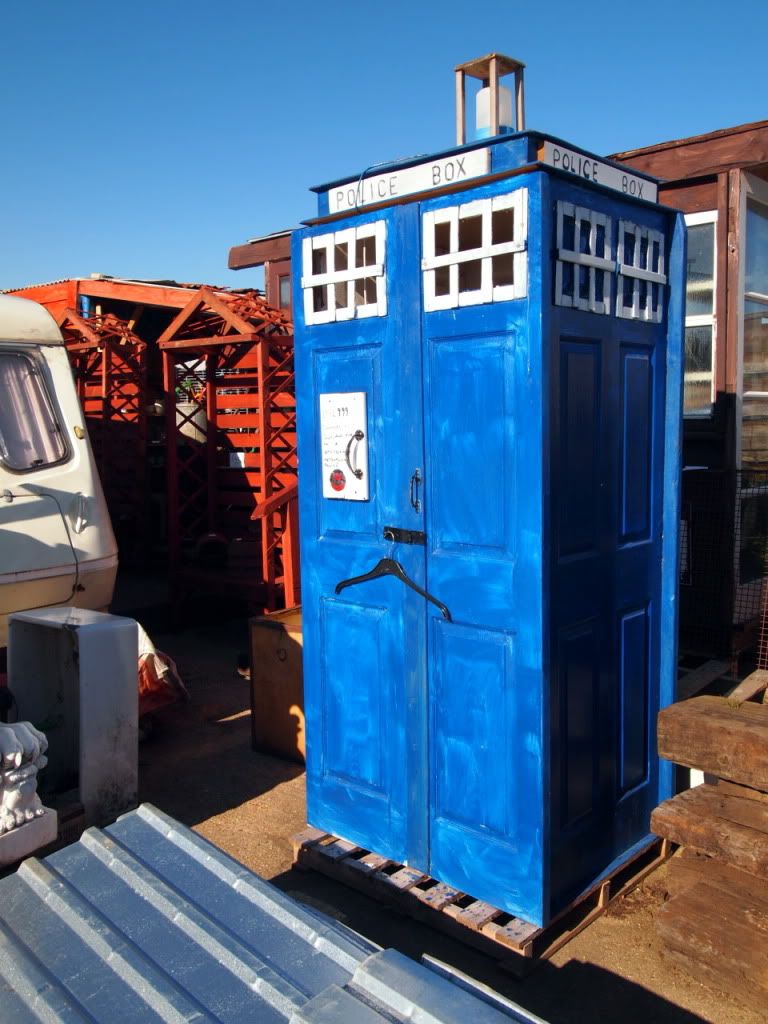 It's a tardis! So perfect.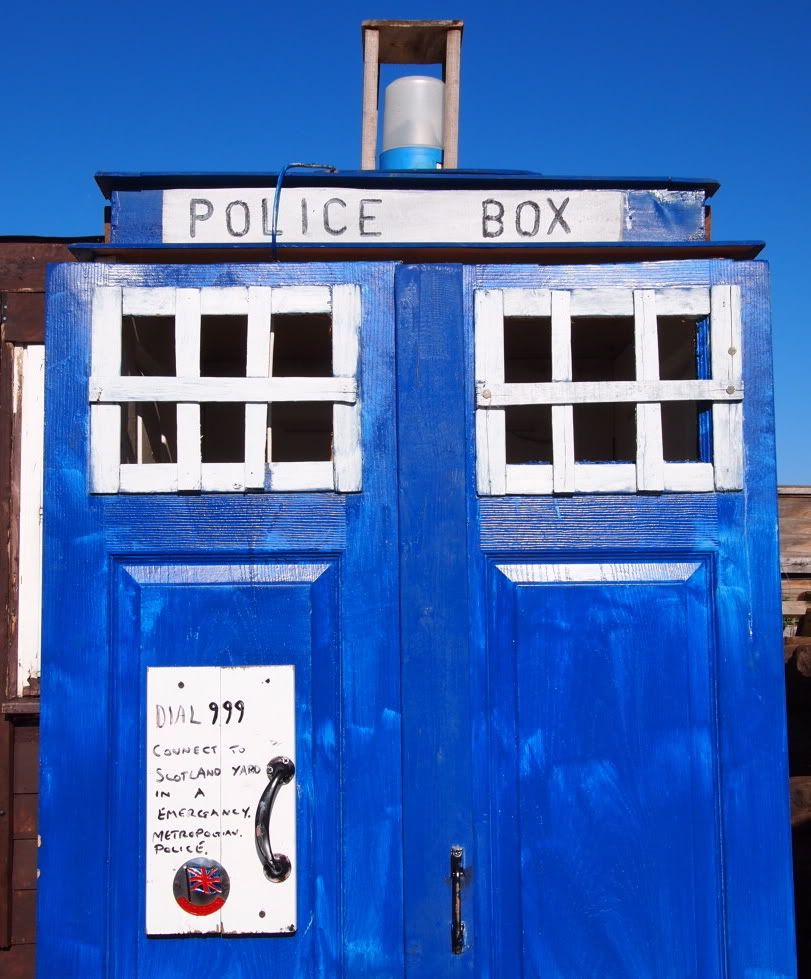 There you go, happy times.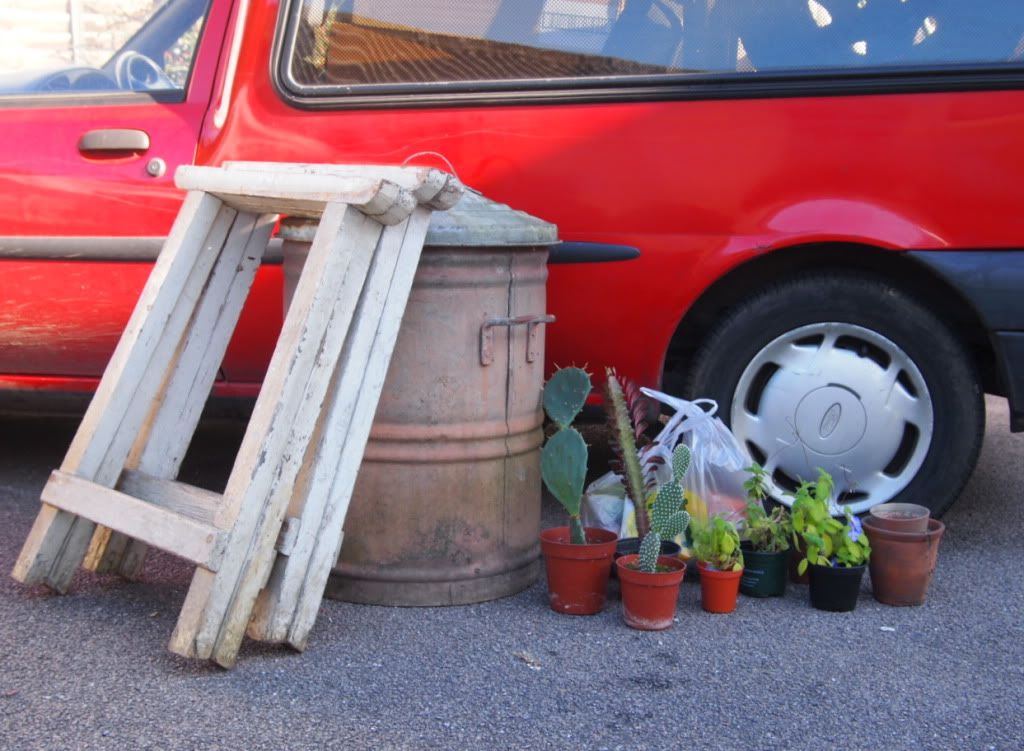 Here are few things I bought this weekend that you won't get to see close up because I didn't photograph them proper. The bin is full of enamel and the bag is full of . . . potatoes.
Now I must knuckle down - I'm writing my CV which is an awful thing to have to do. Any tips? I'm not going to get a real job or anything, just applying for a nice course which I won't name in case I don't get it. Does anyone enjoy applying for things? The whole idea of it is purgatorial beyond my pain threshold.
See you on the other side.